Marmadukes Hotel review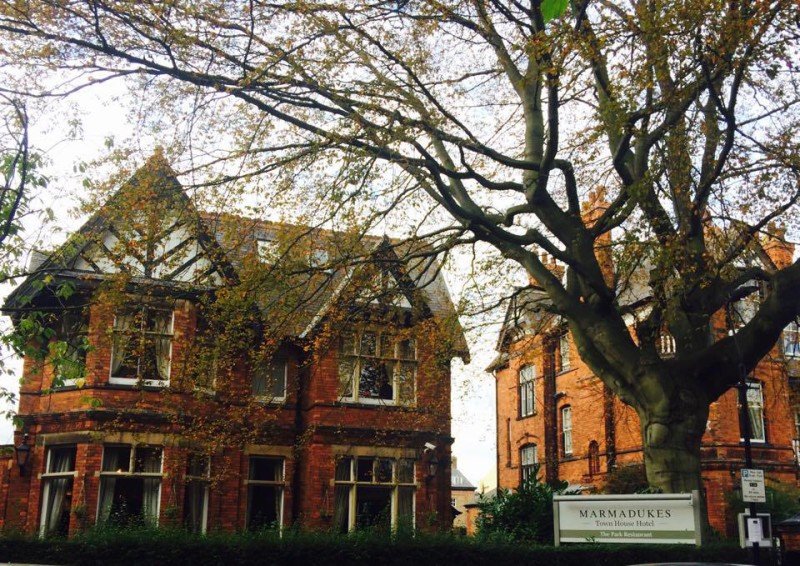 Looking for a unique hotel in York?
It's been a stressful few weeks, so Tom and I decided to get away from it all and spend a romantic weekend in York. Nothing like running away from your problems, eh? Weekend breaks in the UK are my new fixation while I balance my career with my love of travel, and York has been on my list for a while.
We chose to stay at Marmadukes Hotel, and it exceeded its four star rating. It's old fashioned without being stuffy – you know how the worst thing you can say about a hotel is that it's 'outdated'? Yeah, that's not an issue at Marmadukes. Wandering through the hotel's rooms made me feel privileged, like I was going back to grander times when things were of higher quality and sophistication. Marmadukes successfully combines the contemporary with a sense of grandeur from days gone by to create a truly luxurious experience for guests.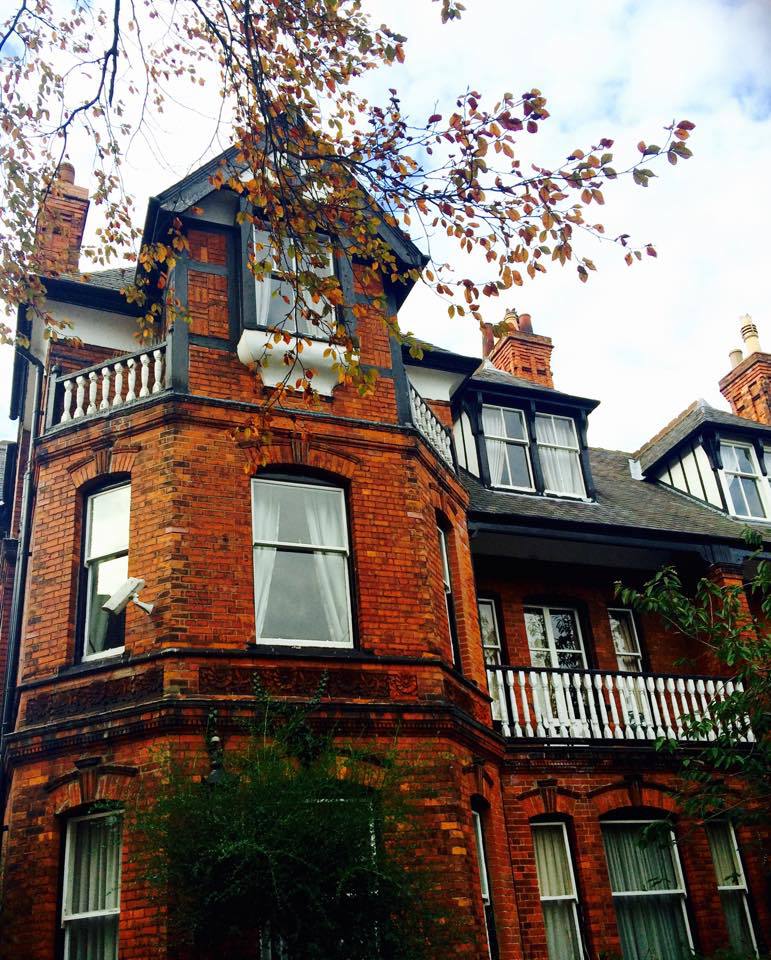 Located in two red brick buildings on a quiet, leafy street just five minutes from York's quaint city center, Marmadukes really is the perfect hotel for a romantic break in the city. Its heritage appealed to me immediately: the Town House once belonged to an aristocratic Victorian  gentleman.
The reception staff had a polite but welcoming attitude that fit our plush surroundings, and I felt so fancy as we were led to our room.
Why Marmadukes is special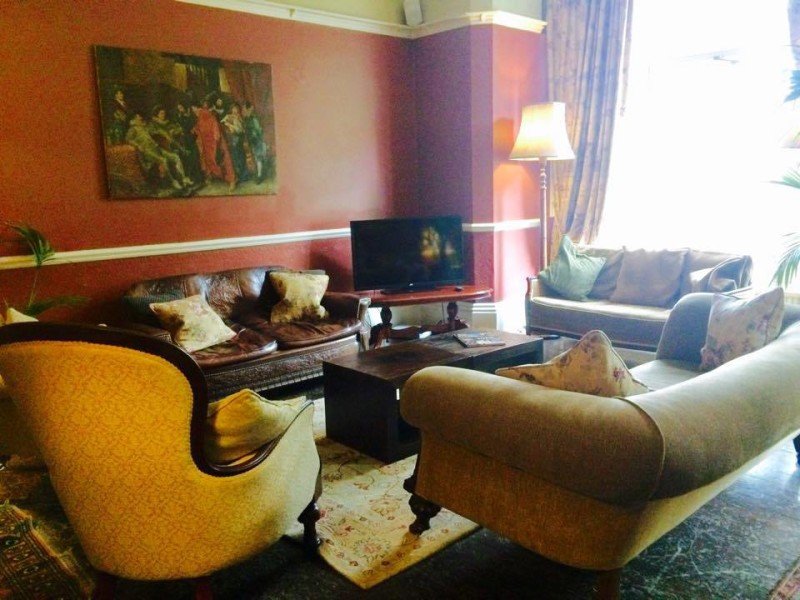 Onsite car parking is always a huge plus, and a factor we take into account when we set off on a weekend break. We bagged a spot right outside reception, though there were actually plenty of spaces on the street on Sunday, if you don't want to pay the £7.
The Autumn sun streamed in to two grand sitting rooms, stuffed with antique furniture and Italian fabrics. Intriguing details abound; from the hotel's 'Quote of the week' board to the hefty bookshelves.
The tranquil garden is built upon an ancient Roman burial ground, but I didn't venture out. Not because I was scared or anything, it was just cold outside!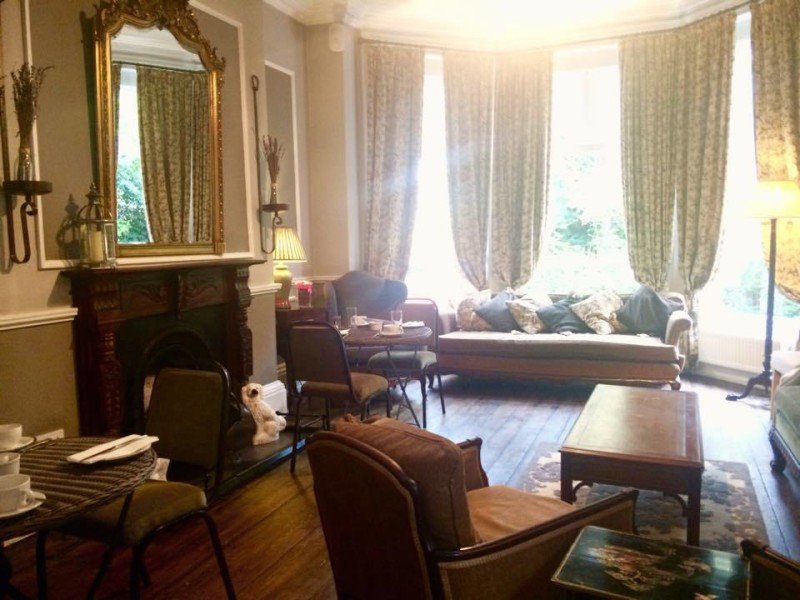 The bar at Marmadukes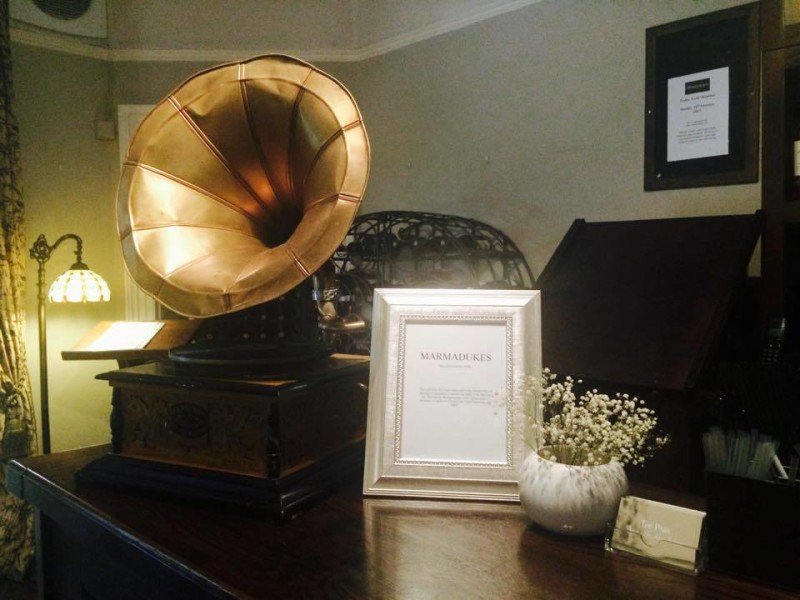 Okay so the bar at Marmadukes had one seriously cool aspect: there was a huge gramophone sitting on the bar top! I almost expected to be overcome by cigar smoke wafting over from the gentleman who used to live there. Would have actually wet myself if I had though.
The room at Marmadukes
My favourite thing about our room at Marmadukes was the four poster bed! Our room was absolutely dripping in elegance and very warm and inviting, which isn't often said about high ceilings and huge windows!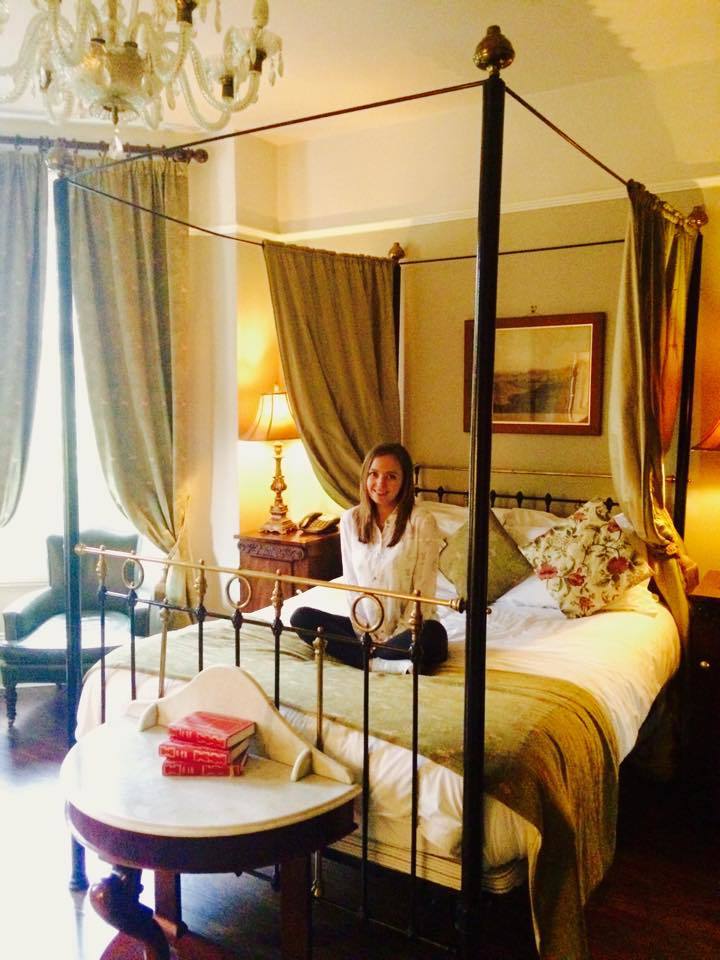 I've always wanted to sleep in a cool bed like this, and at Marmadukes this dream came true. Maybe it was the cocktails, but falling asleep in Egyptian cotton sheets on a handmade bed with actual curtains makes for a really decent night's sleep.
I woke up feeling like Sara Crewe in A Little Princess. You know when she goes to sleep in the boarding school's creepy attic and wakes up in the most sumptuous room, filled with ornate golden fabrics and luxurious objects, but it turns out to be all in her imagination? If you don't know which scene I'm talking about, we probably can't be friends. That film is the bomb.
Anyway, this wasn't a dream. Getting ready for a jaunt into town at the ornate dressing table in front of a huge bay window, I felt a little bit like a Princess. I'm not gonna lie.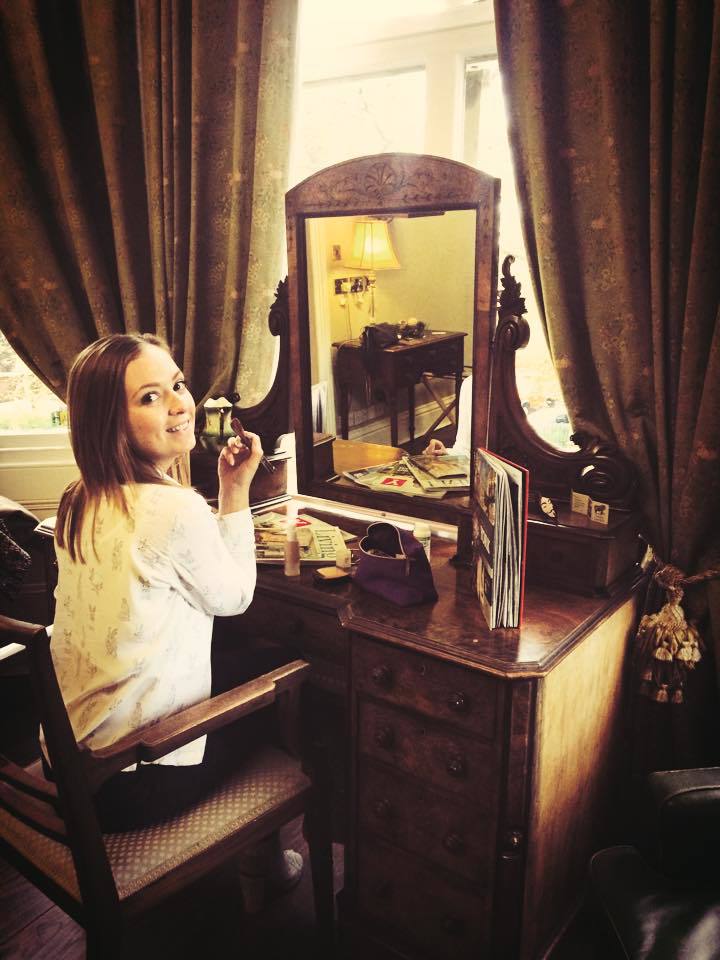 Modern tastes are satisfied with the 32″ LED TV and complimentary Wi-FI.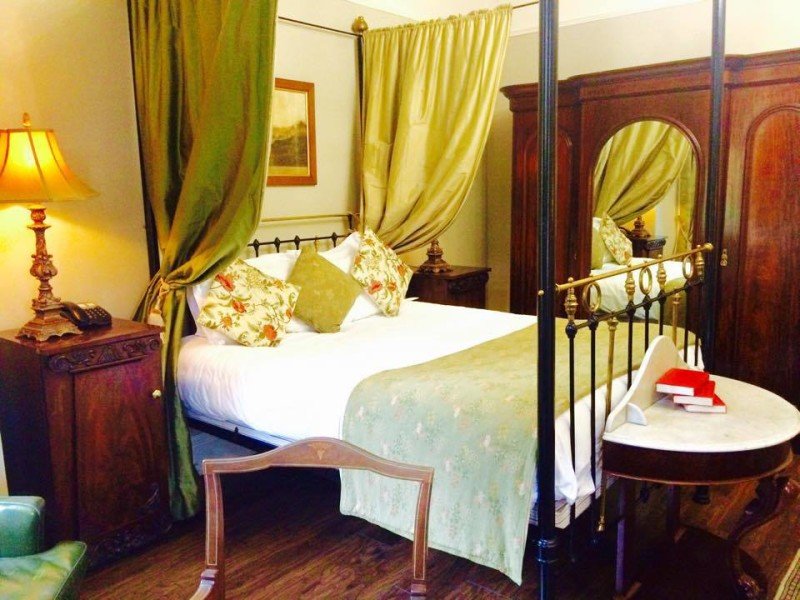 There are various rooms available, but I would definitely recommend you ask for this one! I just found out that the four poster we slept in was made by the craftsman who made Madonna's bed and also Harry Potter's (I'm guessing that's his bed in Hogwarts, not the one under the Dursleys' stairs), so that's my new claim to fame. Just call me Hermione.
The bathroom at Marmadukes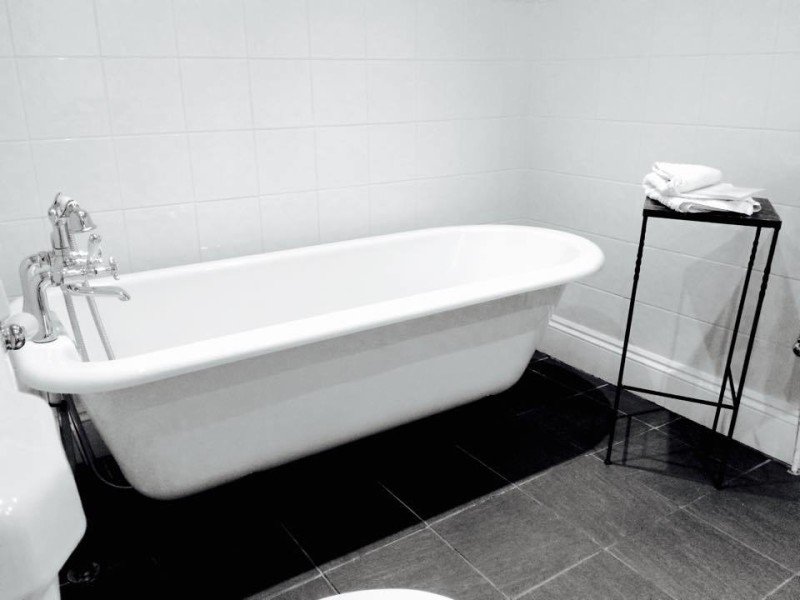 Isn't it everyone's single life goal to spend their evening soaking in a claw-foot bath tub wearing lipstick and maybe smoking a long cigarette? Bathrooms are often the first aspect of a hotel to let it down, but the Victorian theme here was in keeping with the rest of the hotel. H2K toiletries are a nice touch, though I would warn you that you have to hold the shower head – not an issue for me, but if you prefer a 'real' shower you may want to ask for a different room.
Breakfast at Marmadukes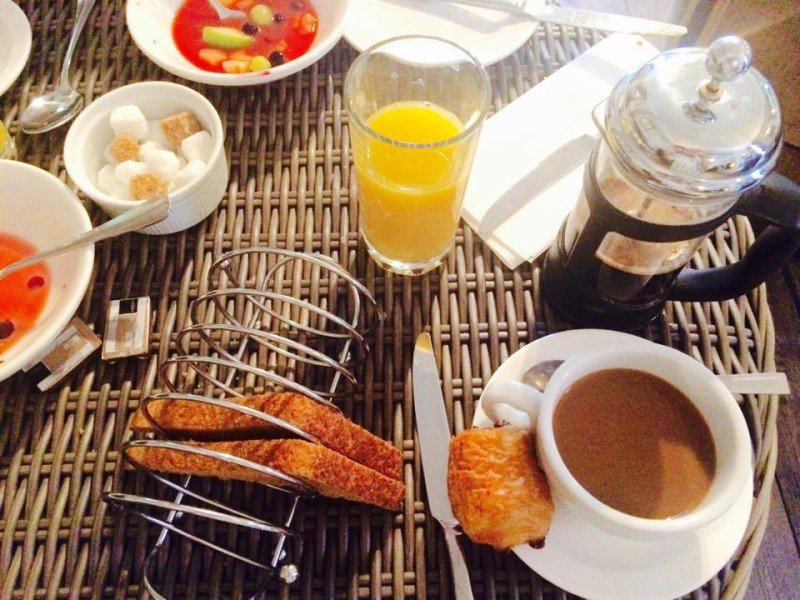 Breakfast is served in the sun-filled conservatory, but we chose to eat on one of the tables set up in the lounge. I always struggle to wake up for hotel breakfast (being a lazy cow) but I was determined to try what Marmadukes had to offer, so the wake-up call request option was definitely handy.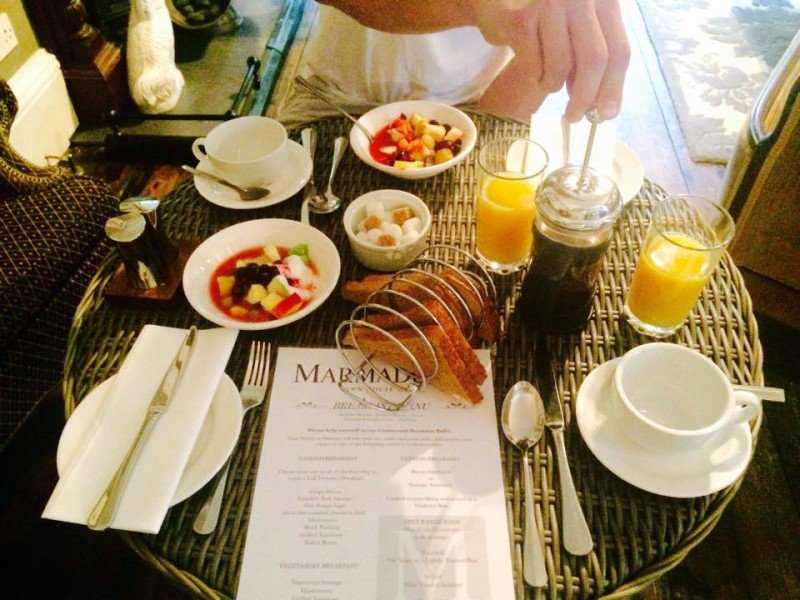 An ornate dresser heaves with everything you'd expect from a continental breakfast: glass jars filled with cereals, fresh fruit salad, natural yogurt, jams and pastries.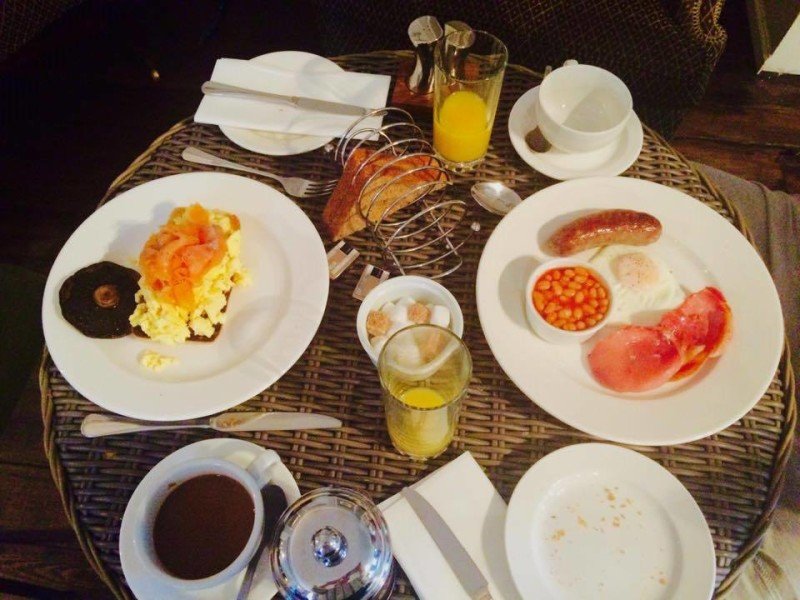 Tom ordered a York fry-up, and he really enjoyed the fact that he could choose which items he wanted excluded as he's a bit erm, fussy. I had smoked salmon and scrambled eggs on ciabatta, which was a generous portion. Always the awkward one, I asked if it was possible to get mushrooms too, and the lovely waitress said it wasn't a problem. My coffee was served in an actual cafetiere, which I thought was a nice touch.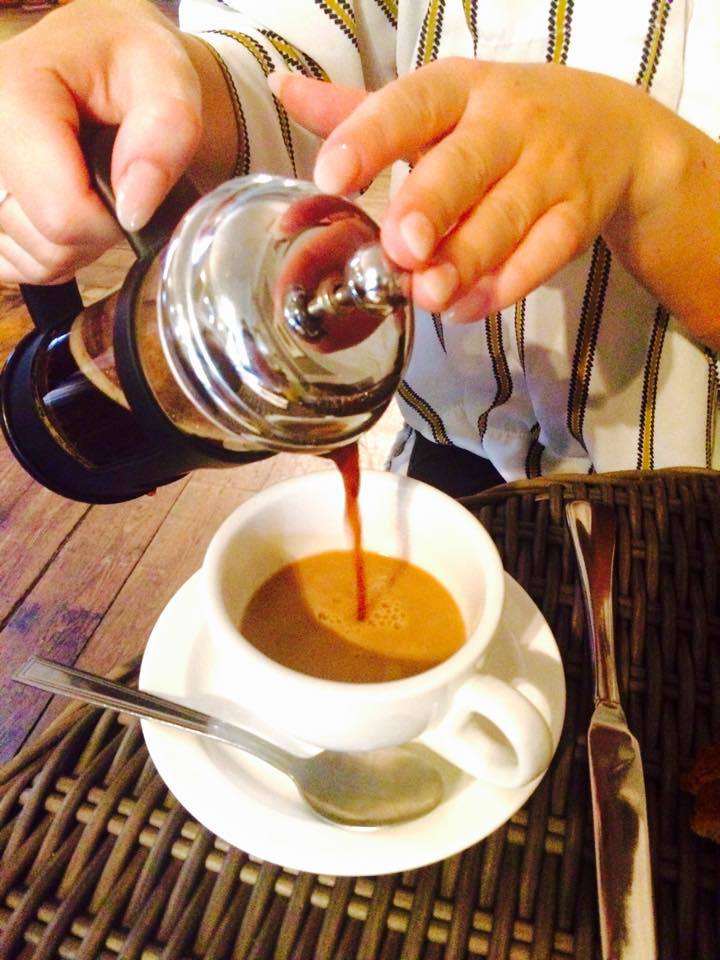 If you're planning on visiting York, I can wholeheartedly recommend Marmadukes Hotel. It's the only hotel I've stayed in where I've been like, yeah, I could happily live here, and I'd definitely check back in for my next visit!
I received a complimentary stay but all opinions expressed are obviously my own. Would I lie to you?
Book your stay at Marmadukes now
Liked this? Share it with anyone who might be interested, and don't forget to check in with me on Facebook and Twitter!