March was a real time of change for me. I began the month in Dubai and ended it in Sunderland. It's been quite the leap but honestly, I'm excited about being back. I was never a big fan of the UK (despite being born here) but a 14-month long break has given me a renewed appreciation for grey days and good manners. The fresh air! The reasonable prices! The people who love me! Britain, it's good to be home.
Here are some highlights from my last month in Dubai and my first few days back in good old England.
March days: from Dubai to Sunderland
At the beginning of the month I travelled around India. Well, orally – with a memorable meal at Carnival by Tresind. I was invited to preview the new season menu and, just like my first visit, I left with a full stomach and a reminder of how delicious Indian cuisine can be.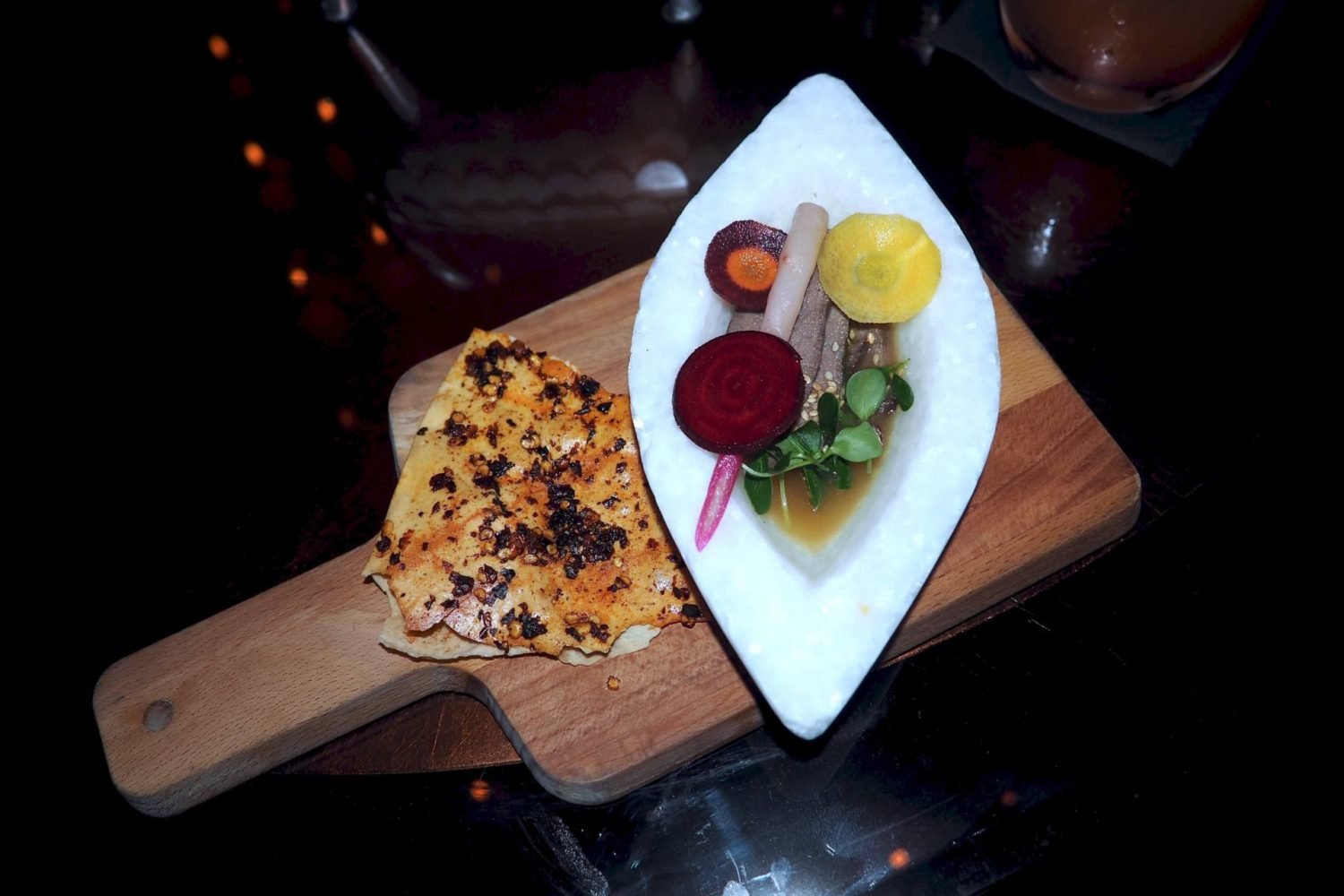 I had a yacht party with colleagues and friends the following day, which was naturally a lot of fun.
The 8th of March was International Women's Day, and I was honoured to be a part of the celebration at Emirates. There was a BIG cake. Women's Day happened to fall on one of my favourite Dubai ladies' birthdays and I went to a lovely birthday dinner at Emma's (I went to Malta with her last year). It was the first time I'd been in a proper grown-up's house in Dubai! Very different from my dingy room in JBR.
Naturally, I had to squeeze a lot of Ladies Nights into my final month in Dubai. The most memorable was Downtown at Steinenberger's Swim & Tonic pool bar, then back to the Marina for a nightcap in Pier 7. We ordered a McDonalds in the taxi and expected it to be waiting for us by the time we got home. The reality was that I passed out and woke up the next day to a cold Maccys sitting on my doorstep. Gutted.
Mid-month I threw my own yacht party! You can read my guide to organising your own yacht trip in Dubai if you'd like to do the same.
If you'd told me life would look like this a few years back, I'd have laughed in your face.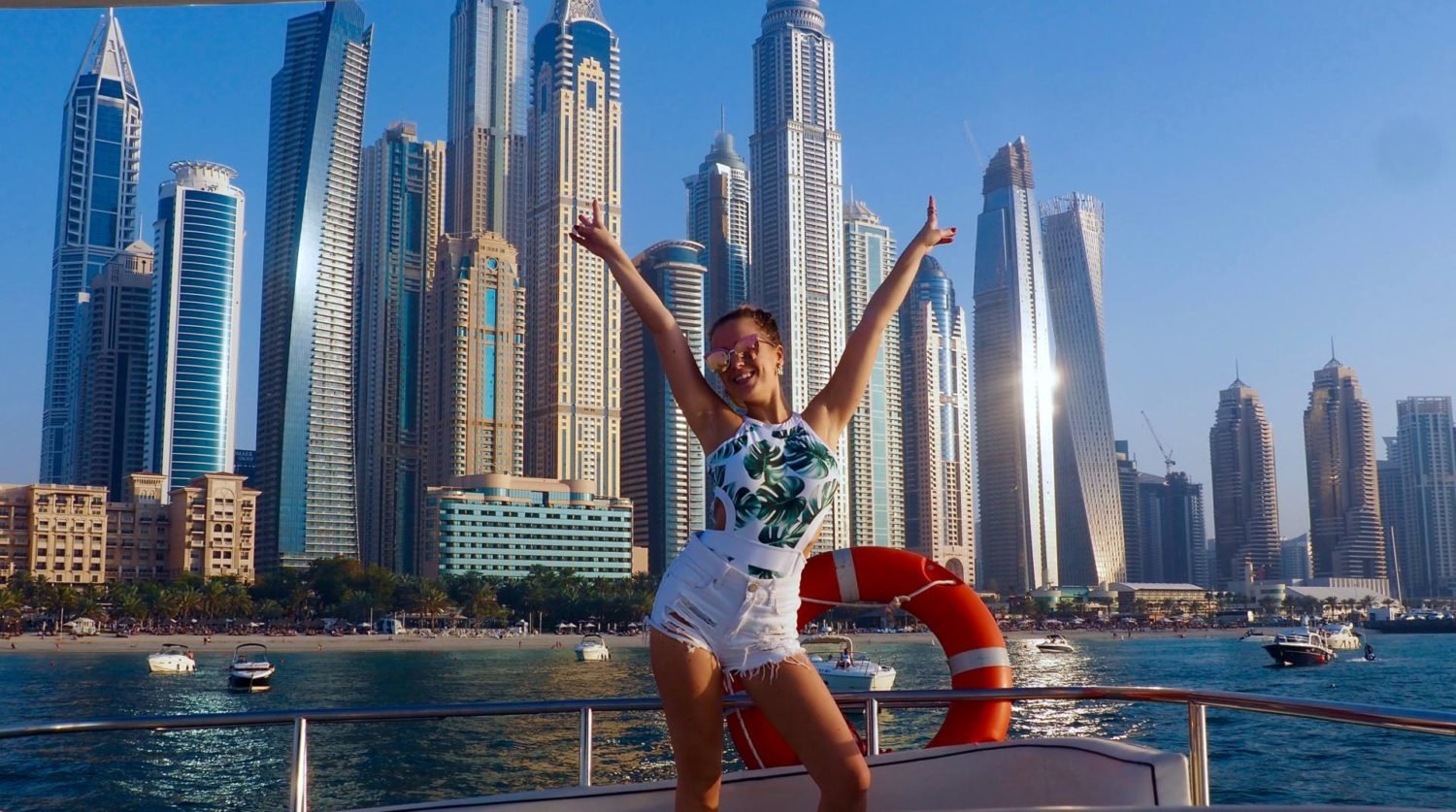 That weekend ended at Taste of Dubai. I mainly filled up on all the freebies, but couldn't resist crispy shrimp popcorn. I'll definitely miss the outdoor events Dubai does so well in the cooler months.
The eating feast continued with dinner at Black Tap, an American-style bar in newly opened Jumeirah Al Naseem Hotel, where they have rescued turtles in a pool. The bar is fast claiming a name for itself for its mammoth, yummy burgers and monster milkshakes. Only a few of us ordered both – me included, of course.
And then I got a horrible virus and spent the majority of my time falling asleep in taxis or lying in bed feeling sorry for myself. It really put a dampener on my last few days working at Emirates (I missed my own leaving drinks), but I managed to eat some of the beautiful goodbye cake that my friend and colleague Natasha baked for my final day. For those of you in Dubai who love pretty cakes, you can follow @bakedbynatasha on Instagram.
I was spoiled with some lovely gifts from my team, including a cheeky ASOS voucher!
The virus was so bad that I couldn't even drink on Paddy's Day, which we celebrated at McGettigans in The Madinat, where I reviewed breakfast last month.
Luckily, I perked up enough for a pool day at Zero Gravity, one of my favourite sunbathing spots in Dubai.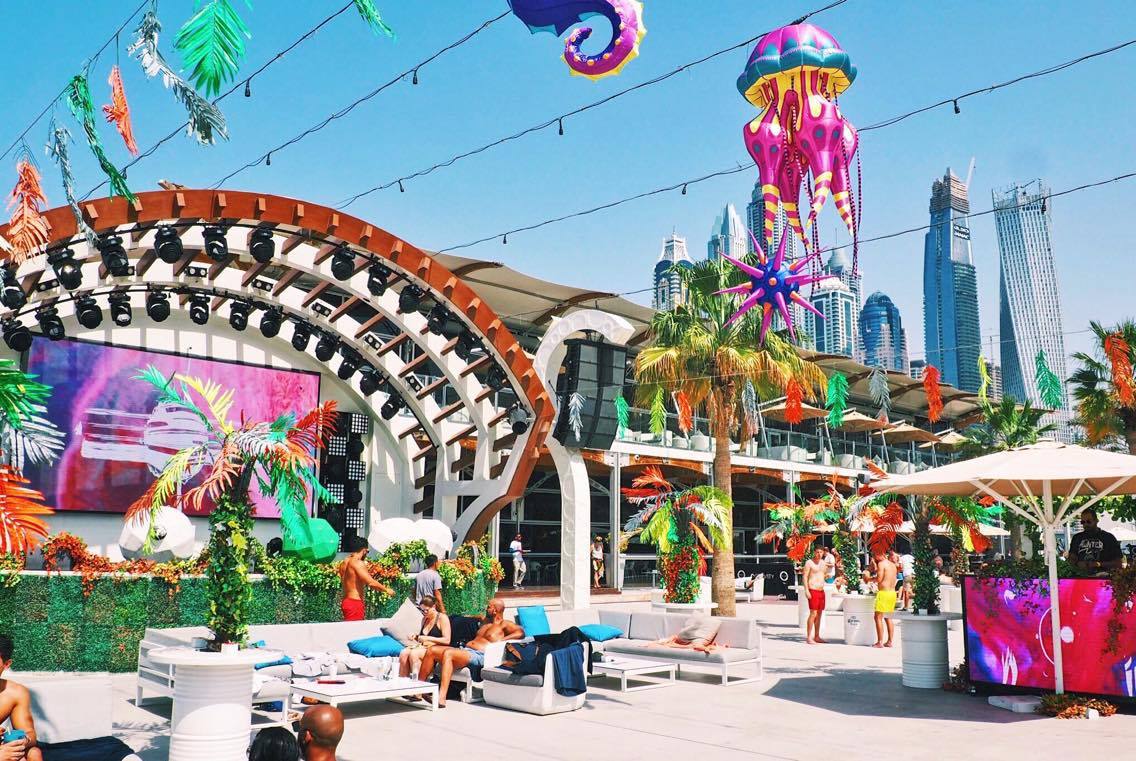 During my short spell of unemployment in Dubai, the sun didn't exactly shine for me so it was pretty boring. I took myself out for a long lazy lunch most days, stuck for other activities.
Tom arrived near the end of my time in Dubai to help carry my luggage home (and for moral support, obviously). I still wasn't 100% but we still managed one last hurrah, with a second visit to the Wanderlust Brunch at JW Marriott Marquis. I loved my birthday at this venue so much that I just had to choose it for my final brunch! I actually stayed in the hotel itself for two nights recently too.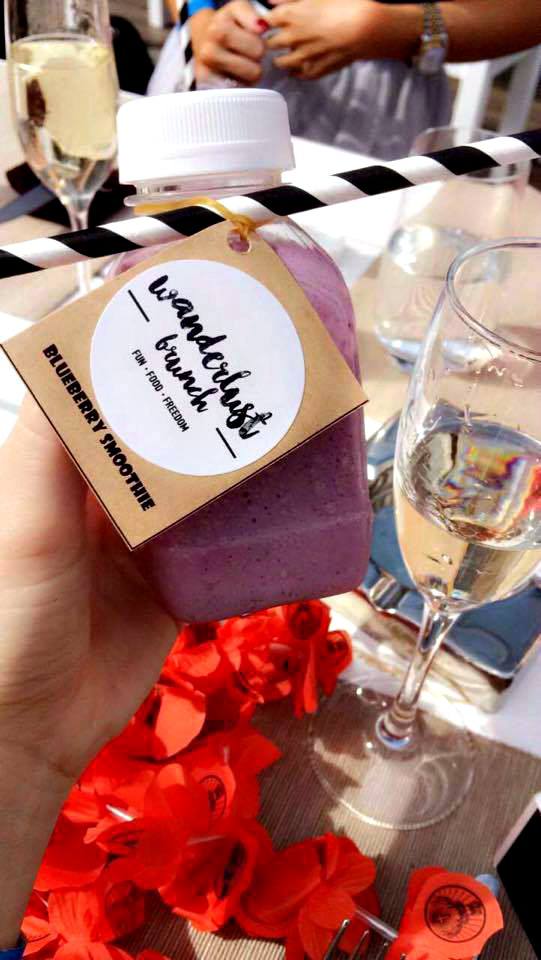 And then it was time to say goodbye to Dubai. I woke up next day in my lovely comfy bed in Sunderland to a cup of tea and a bacon sandwich. I think I'm going to be okay.
Since arriving back in England, I've spent my time plotting how I'll take over Tom's interior design efforts, working on a new business venture, drinking copious amounts of tea and avoiding alcohol at all costs. Seriously, that 14 month session in the Middle East has killed me and right now I can't face a glass of wine.
I wonder how long that will last?
March style picks