Looking for a stylish hotel in Manchester that's perfectly located in the city's bustling center? Look no further. The night before we flew to Cuba, Tom and I stayed at Malmaison, which is just a stone's throw from Piccadilly Station. Whether it's for a shopping and drinking trip or a romantic weekend, I'd definitely recommend Malmaison to friends. Here's my Malmaison Manchester review – I think you'll see why we loved it so much!
A Romantic Weekend in Manchester: Malmaison Manchester review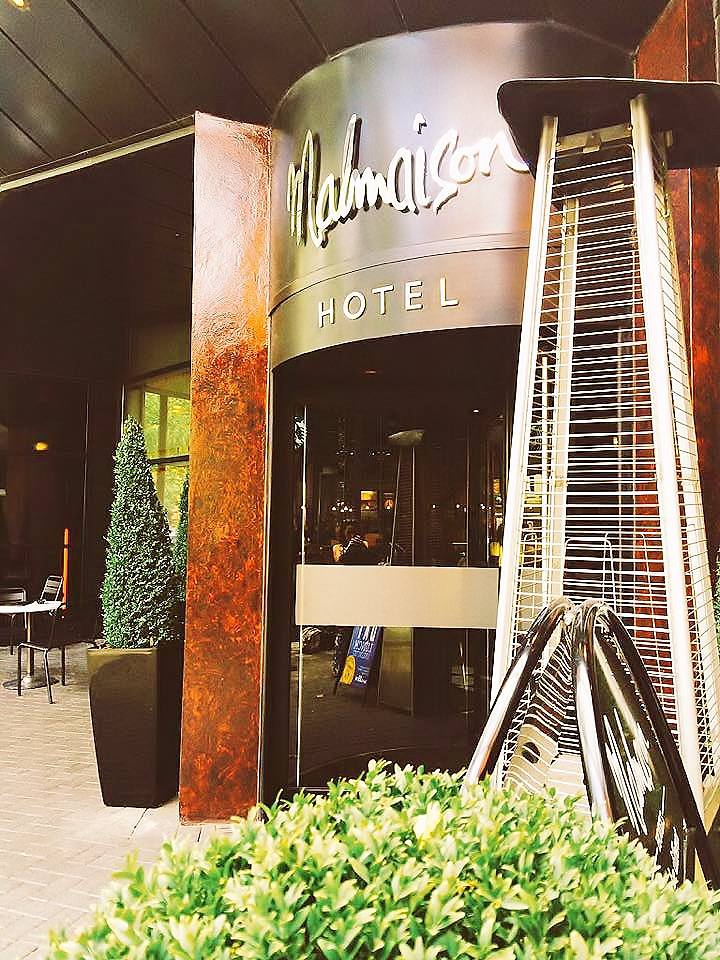 First impressions of Manchester Malmaison
Guests enter through a revolving door and glide (or in our case, stumble under the weight of our shopping bags) across the black and white tiled floor to be greeted by the friendly reception team, who will hold on to your bags while you explore the city if you arrive before check-in time at 3pm. The reception area itself reflects the decorative theme throughout the hotel: a bold red punctuates the sophisticated monochrome, hinting at the unique touches that make staying at Malmaison a stand-out experience.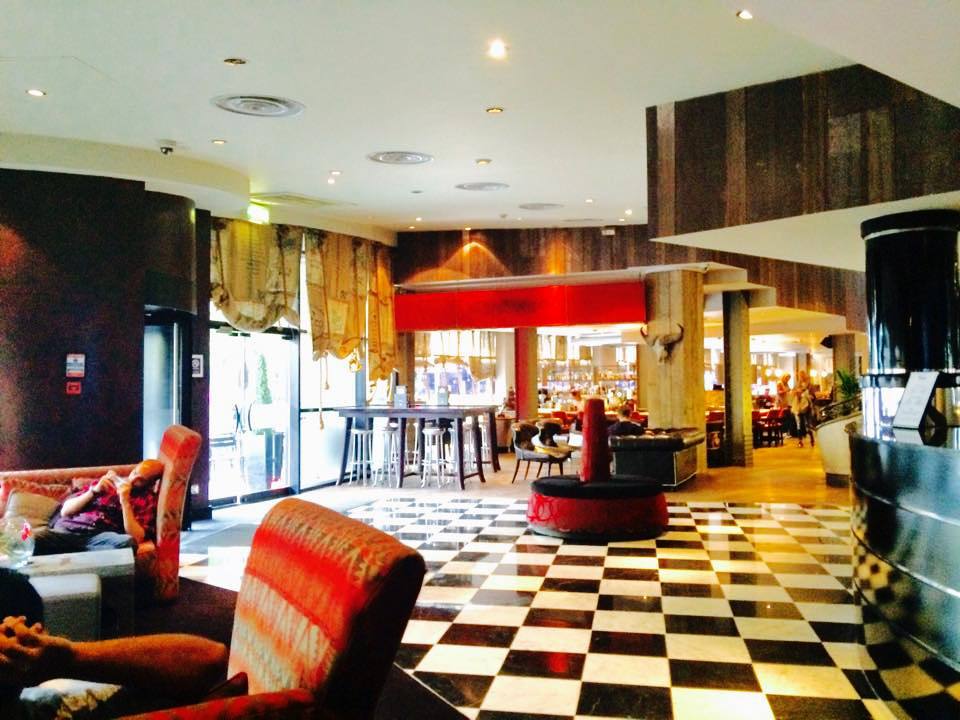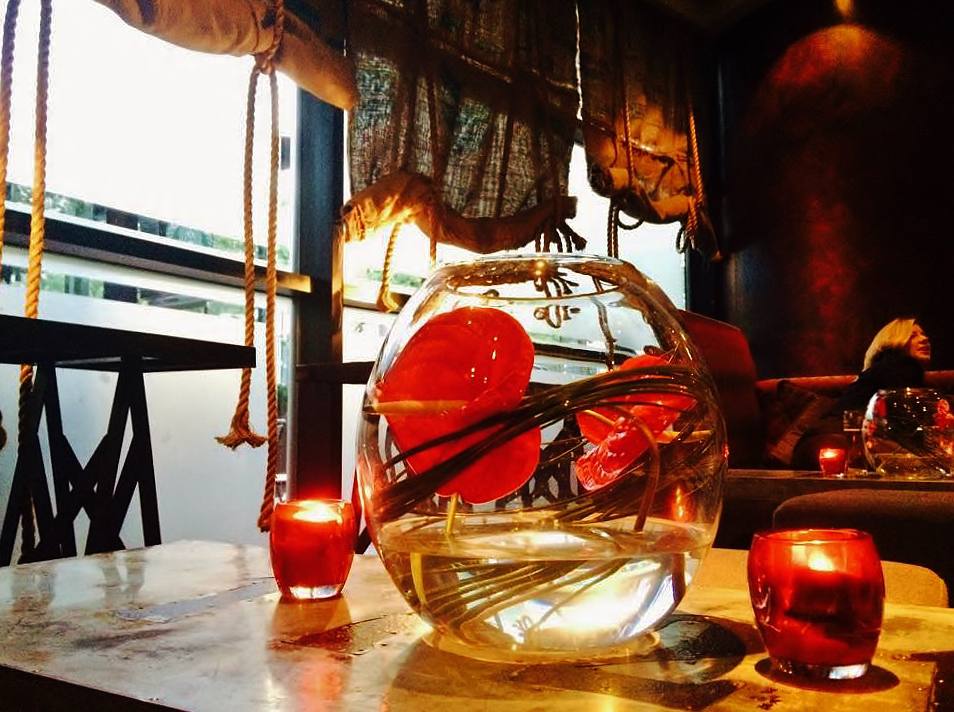 In our Superior Double room, we were greeted by a handwritten card, thanking us for choosing Malmaison and reminding us to let reception know if there was anything we desired. On the inner side of the card, there was an Ian Brown quote scrawled, "Manchester has everything except a beach!" It certainly does, but that's for another blog post.
Everything from the cheeky taunts on the hotel's bespoke toiletry selection to the door sign emphasise that Malmaison may be a chain hotel, but it retains the quirkiness of a vibrant boutique. Other hotels who strive for personality can come off gimmicky or unwelcoming, but there's nothing aloof about the team at Malmaison, who couldn't do enough for us.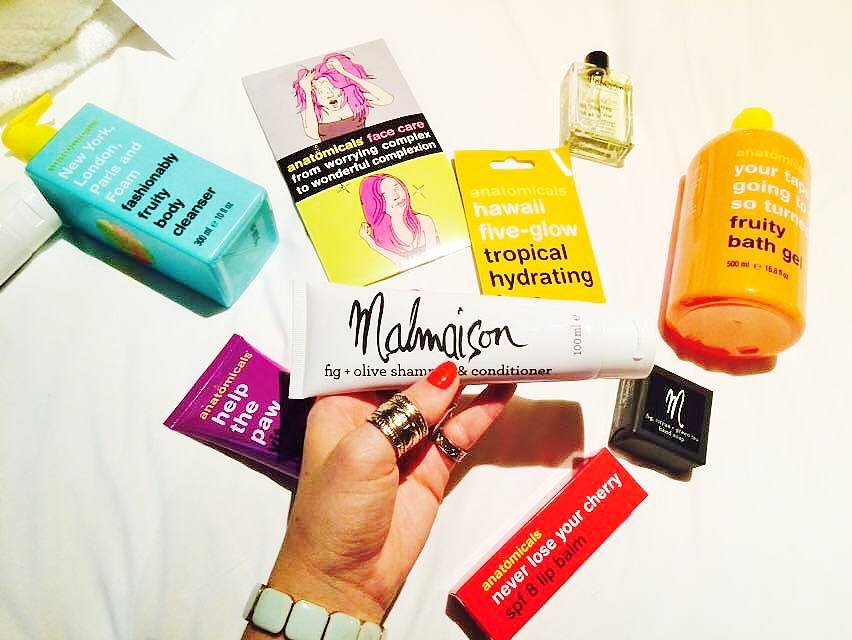 The Rooms at Malmaison Manchester
I got a private tour of some of the more exclusive rooms in the former 19th century warehouse. The Executive Doubles and Corner Suites were enticing, and the 'True Blue' Manchester suite was occupied, but the theatrical Moulin Rouge suite was my favourite. Once you see how deep the plunge bath in the lounge area is, it'll be yours too – though I'm told that bath takes a while to fill! The Romeo and Juliet suite is also an experience to behold.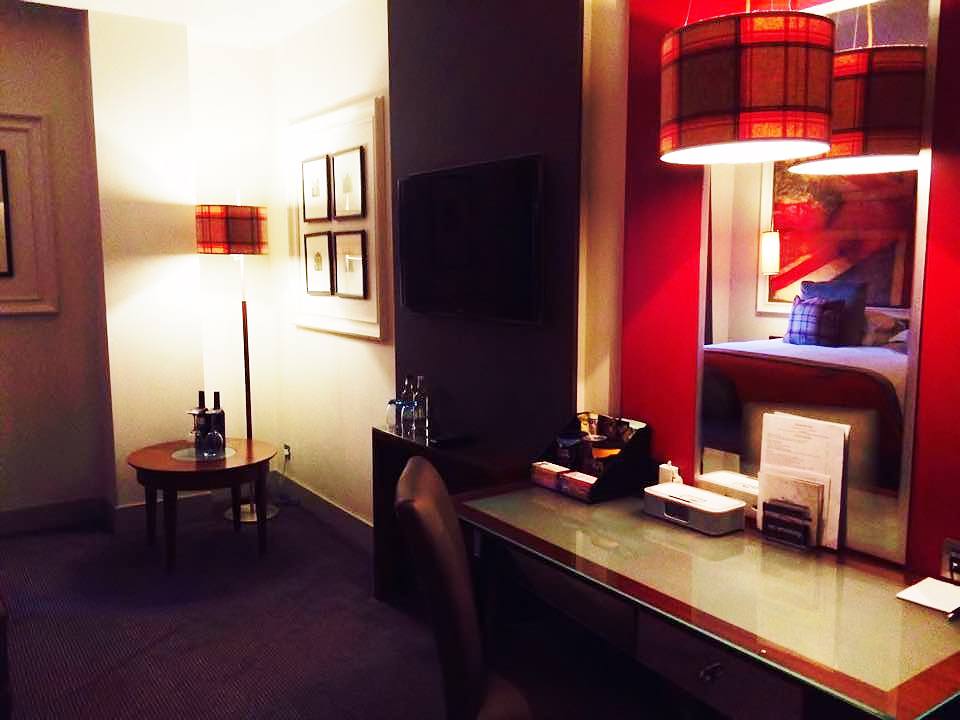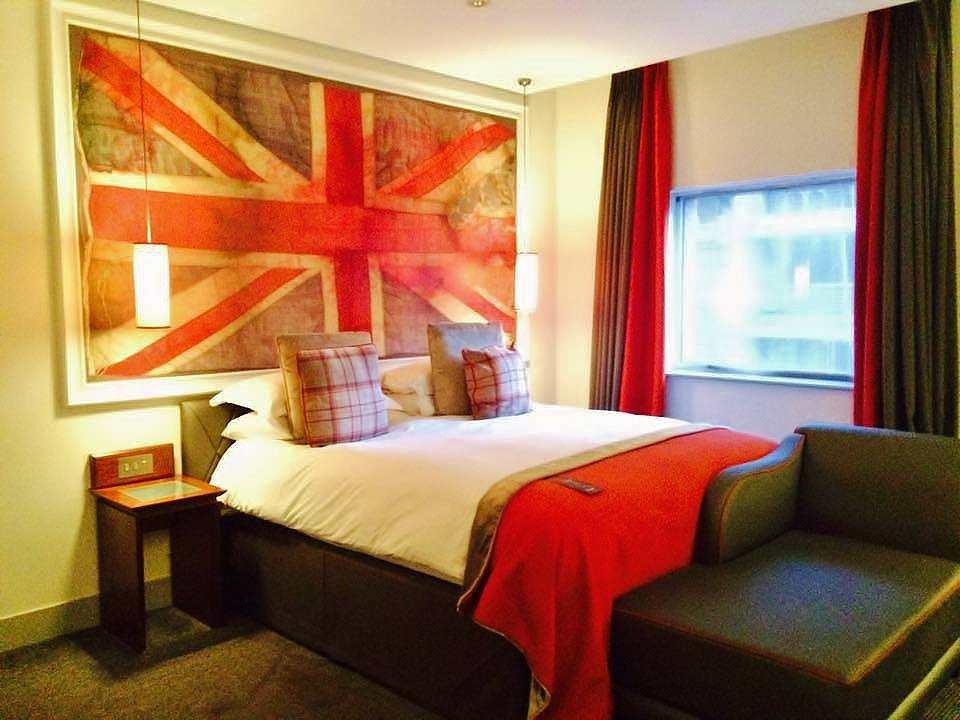 There was time for a cuppa and some Mini Bar snacks while we lounged on the vast and comfortable bed in front of the huge flat screen TV and Andy Warhol print. Does anyone else change into robes the minute they arrive in a hotel room?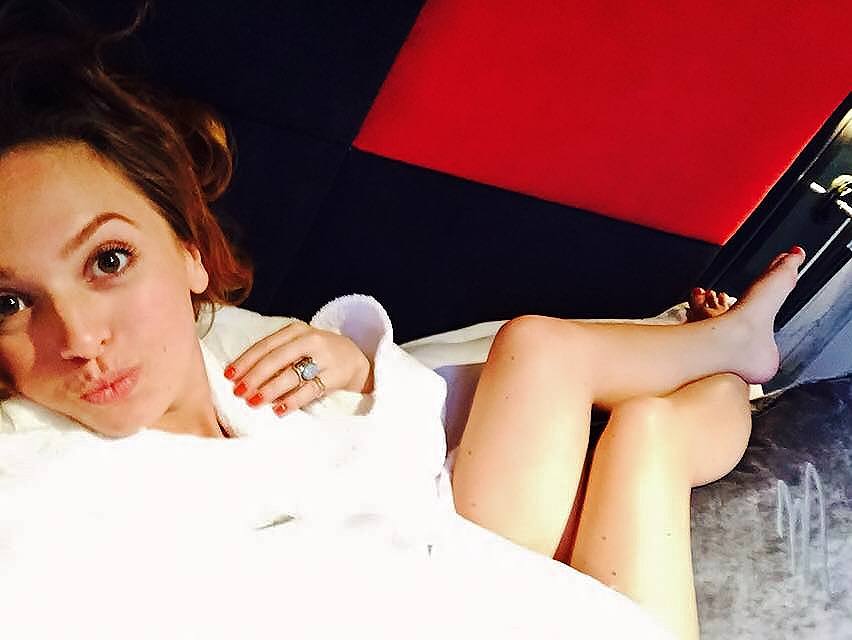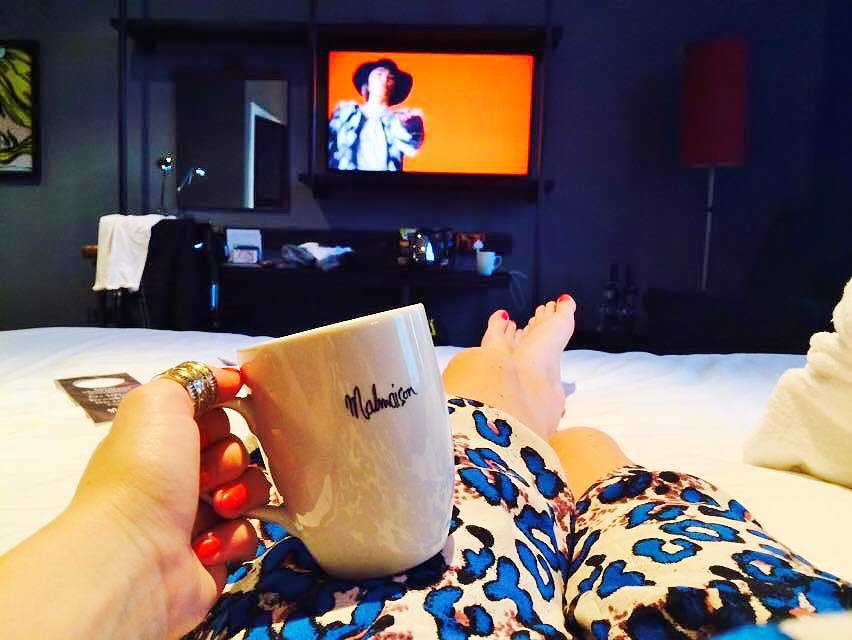 The Spa at Malmaison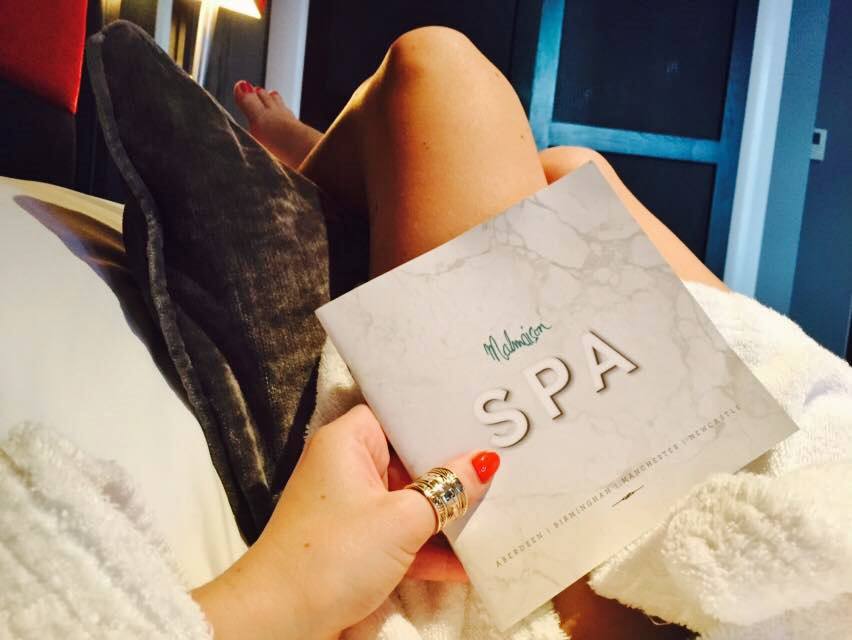 The spa on the lower floor was a serene escape from the metropolis of the city, smelling of essential oils and tinkling with vaguely Eastern relaxing music. Boasting a gym, sauna and sanarium (like a steam room but without the sweat), the Malmaison Spa offers day packages, which all looked seriously tempting. I'm thinking that a shopping spree in Manchester followed by a few indulgent treatments might be a reason to return near Christmas, perhaps to treat my mum.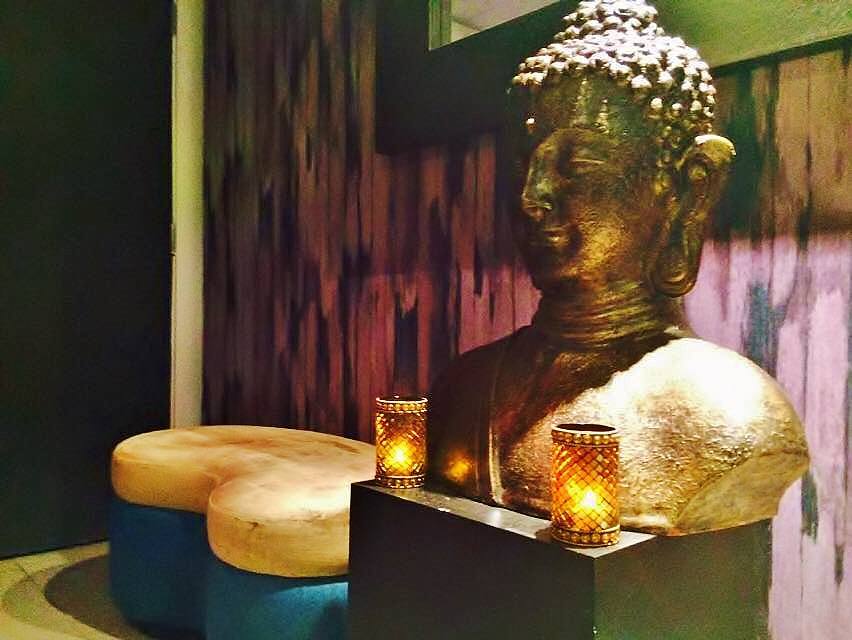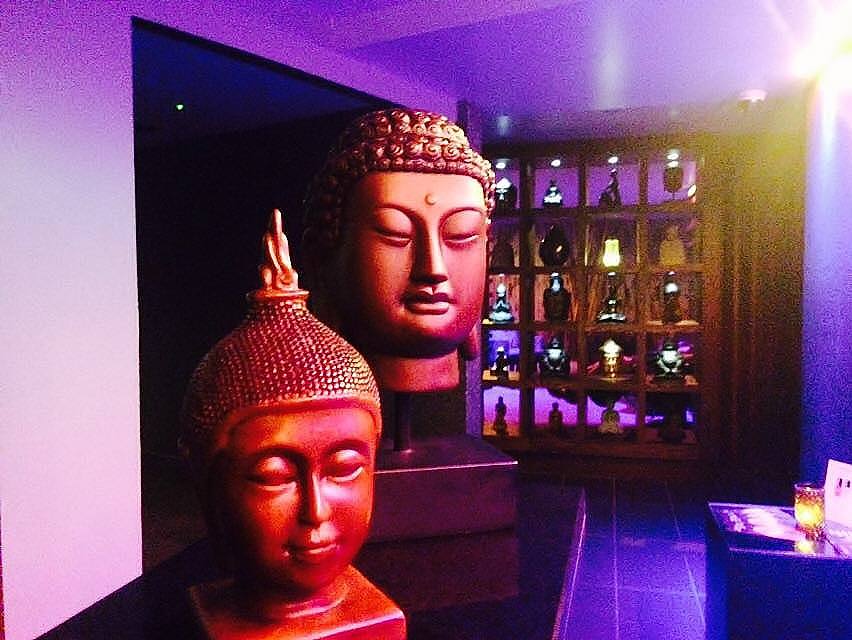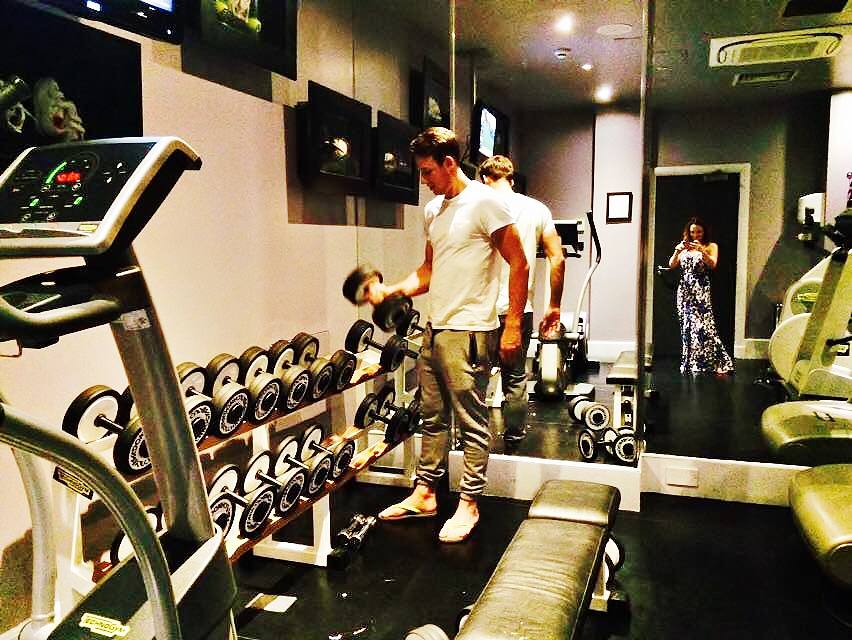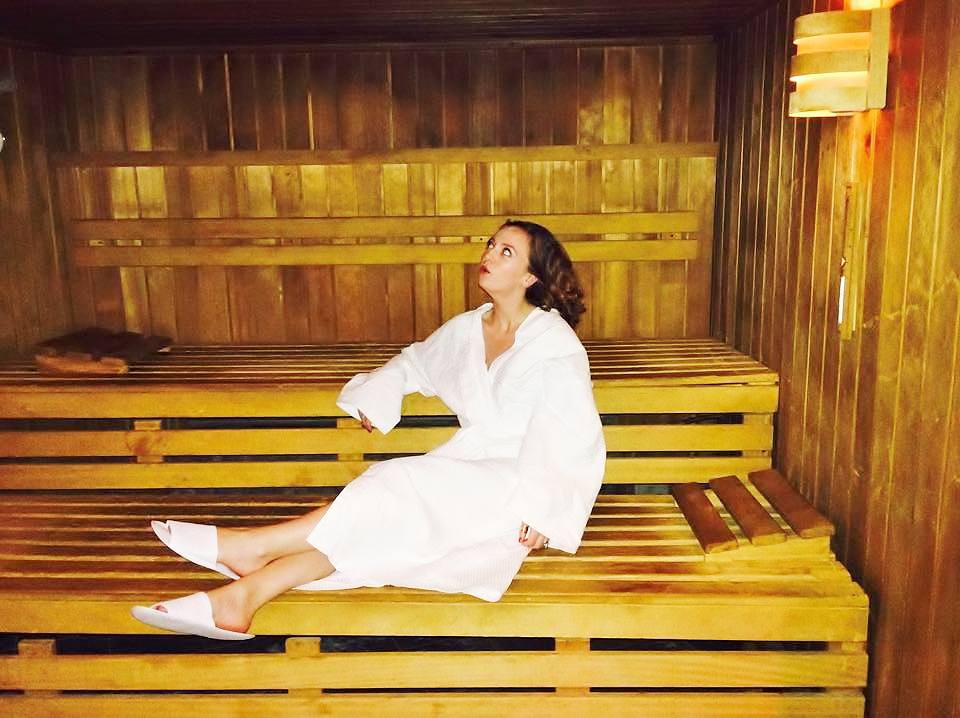 There's even a small sitting area with massage chairs – just be careful which setting you choose if you're not into tough love!
The Bar at Malmaison
Yes, the lower floor spa in Malmaison oozes tranquility. You could almost forget there's a buzzing bar just upstairs – but we didn't. After unwinding in the spa, you may like to don your glad rags and prop up the horseshoe shaped bar in the lobby. We settling into the low, plush bar chairs and put our trust in the knowledgeable bartender, who was on hand to suggest a drink from the extensive cocktail menu that suits your personal preferences. You know how passionate I am about good cocktails, and Malmaison didn't disappoint.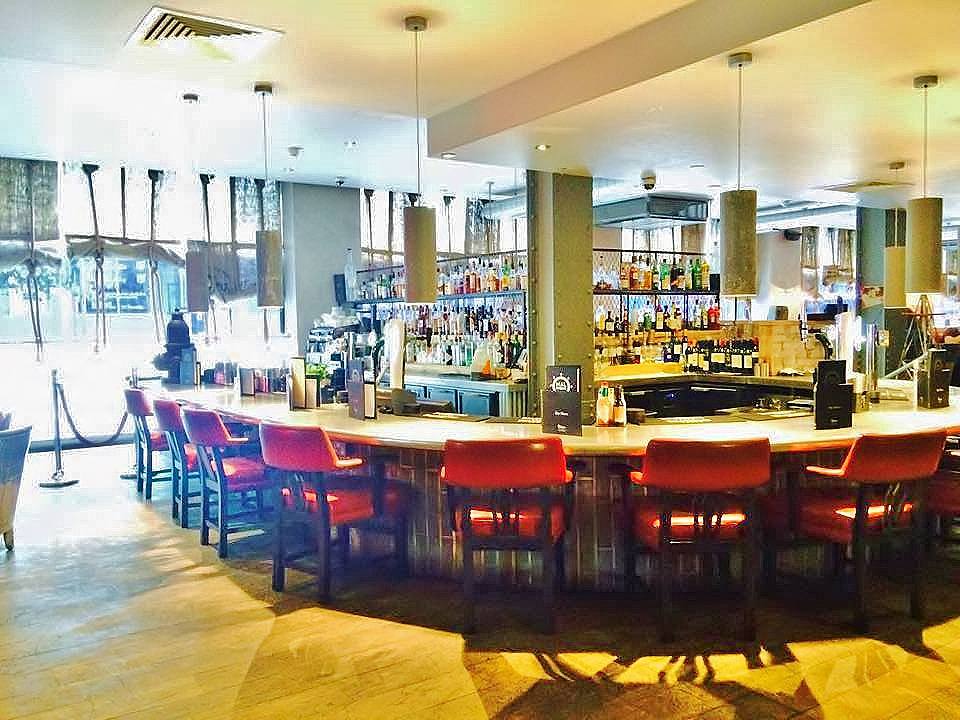 I started with a concoction from the Malchemy menu called 'Painkiller', which is their twist on a Pina Colada, then went on to order a 'Bad Boy, Good Girl; a heady mix of Bubble Time Champagne, Belvedere Vodka, fresh lemon, strawberry and rhubarb cordial infused with fresh strawberries and basil leaves. I really should have tried their 'Old Cuban' in honour of my upcoming holiday!
As we sipped our cocktails, feeling like we had made it in life, Tom's eyes lit up. The entire Australian cricket team were toasting their win earlier that day across the room. Still in their kits, they were Tom's entertainment for the night – but he was too shy to ask for a picture! Men.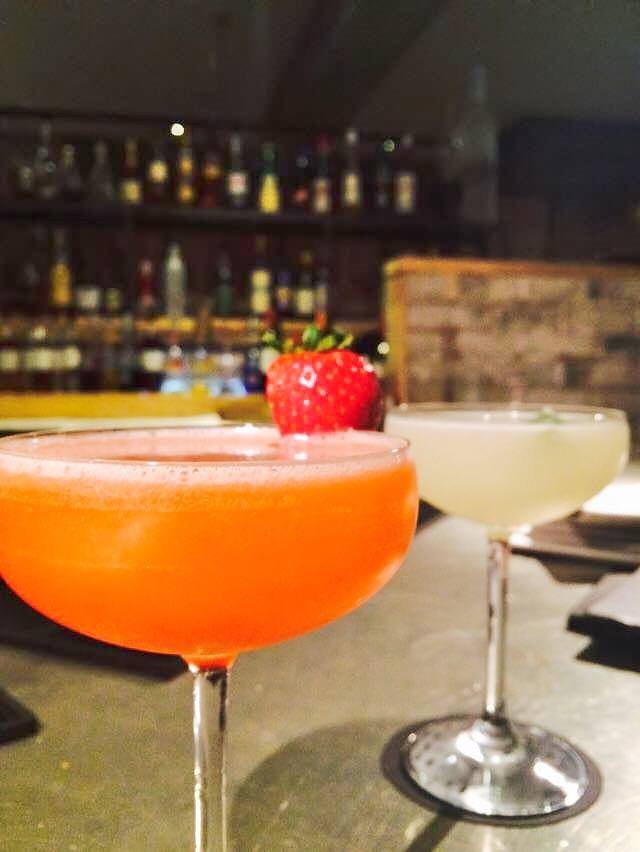 The Restaurant at Malmaison
The lobby bar flows into the grill restaurant, Smoak. It serves up oak smoked cuts of beef and seafood in a leather and neon bistro where candles glint in the reflection of polished glass. It's an affordable treat too, with two courses for only £19.95 or three courses for only £24.95 for lunch or early dining.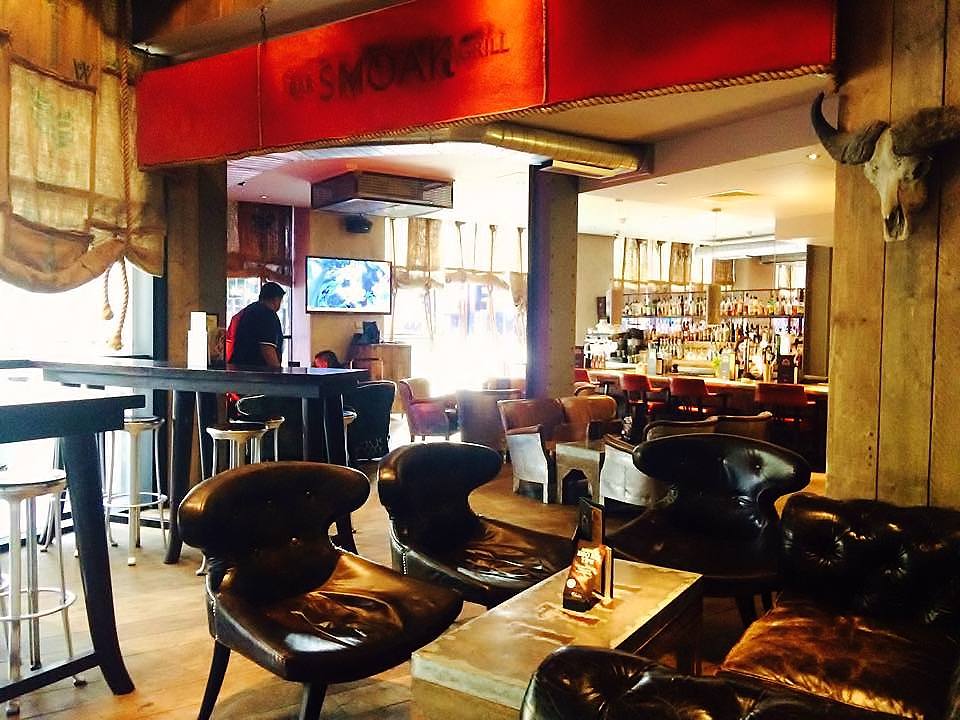 Breakfast in bed
Because we had an early flight, we were going to miss out on the cooked breakfast the next day, which I've been told by Newcastle friends is always a hit at the Malmaison in the Toon. I was eager to try the fry up but instead we ordered room service. A continental breakfast for two was delivered to our room at 7am and we immediately regretted ordering one each. Two huge wicker baskets were wheeled before us. The cover, once removed, revealed three freshly baked, still-warm pastries, a selection of conserves, a huge serving of creamy yogurt swirled with compote and topped with granola, a miniature box of cereal (Cornflakes for me, Golden Nuggets for Tom), freshly squeezed orange juice and a fruit salad.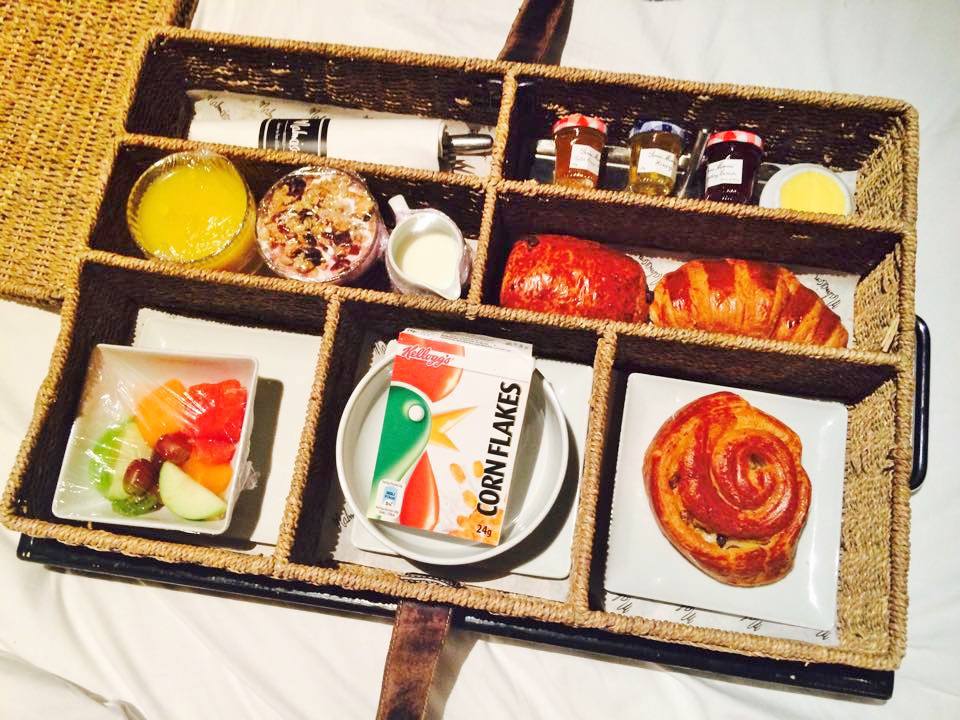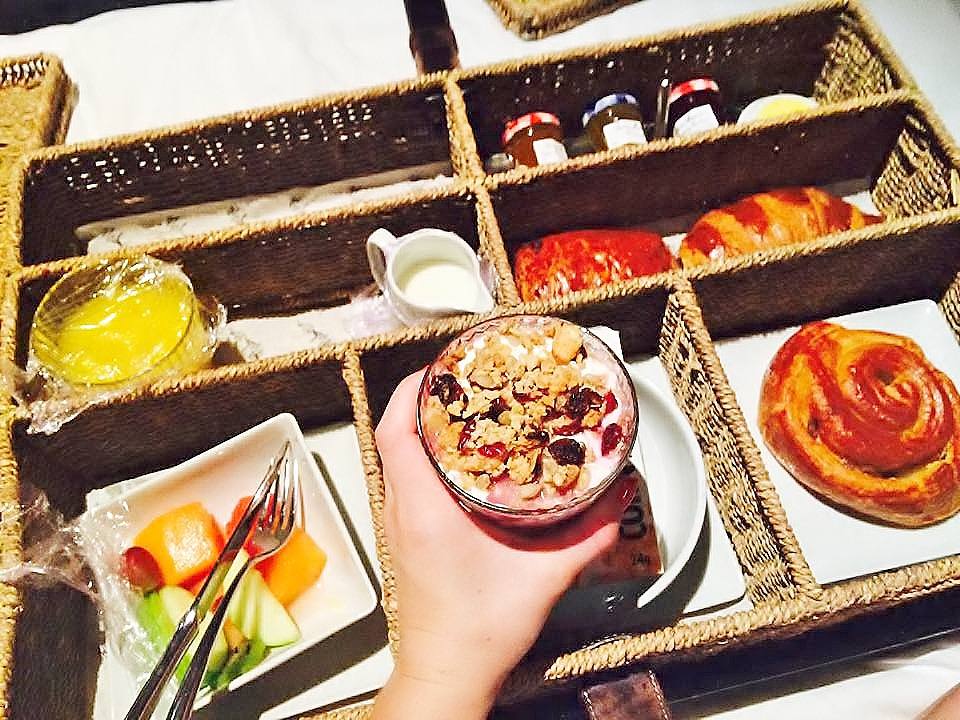 Anyone who reads this blog frequently or follows me on twitter will know that I was SO excited to go to Cuba, so it's saying something that I didn't want to leave Malmaison – or its comfy bed – when we checked out that morning.
Book your stay at Malmaison Manchester now 
Does this make you want to book a room at Mal? Let me know what you think and if you've stayed at any Malmaison hotels elsewhere in the comments (I'd love to check more of them out), and don't forget to follow my Facebook, Instagram and twitter.