After adjusting to the pace in Sydney, C, Char, Sarah and I had an adventure in Manly, which is apparently Sydney's premier beach resort. Unfortunately, we didn't get to see that side of it…
Sydney Sightseeing done, Irish Paul mentioned he had some friends who were living nearby who would let us crash for free. Eager to save some cash on accommodation, we immediately checked out of Maze Backpackers and got a ferry to Manly. The trip was nice because we got to see the city skyline from a different perspective, but then we boarded a bus. Time passed, and we began to wonder where Paul was taking us. So began our adventure in Manly…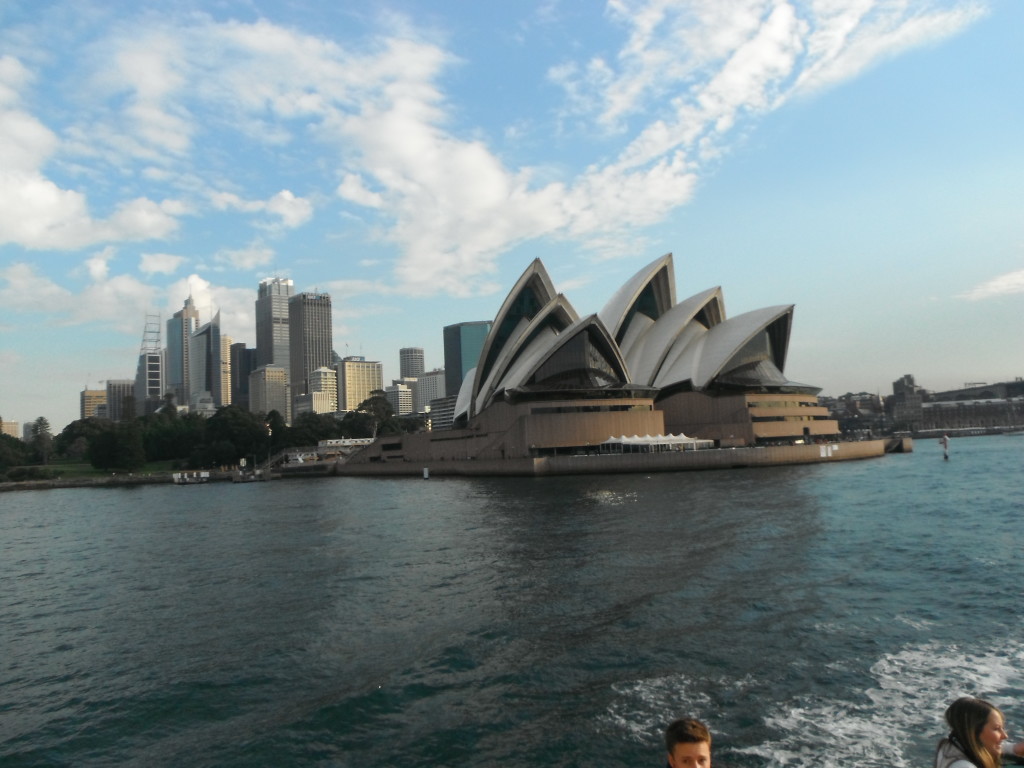 Paul eventually signaled that we had arrived, so we hopped off the bus in the middle of nowhere, consoling ourselves with the idea we were saving money and deciding we would cook dinner for our hosts to thank them. One look at the kitchen and we were retracting that idea and hitting McDonald's, mainly to use a clean bathroom.
The house belonged to tricksters (acrobats, not fraudsters) who had a serious hoarding problem and had given four Irish boys free run of their house. The only rule the boys had been left with was that they must not let their two house cats out of the house. I found the fact we had checked in to what appeared to be a smack den hilarious but the others were not so amused.
We were shown to our basement room, which was basically a dungeon. Sarah, Char, C and I decided to all sleep in the same bed for safety. After the worst showers of our lives, complete with skin-bleaching body wash, C absentmindedly sat on the bed in just her towel and quickly sprang back up again in horror. Yes, it was that dirty.
After everyone calmed down, we decided there was only one thing to do- get drunk playing beer pong with our new Irish friends amid the ten fridges, five sofas, 3 surf boards, guitars, a massage chair, Christmas decorations, and of course the two cats.
We then got a bus to Kings Cross and stupidly separated, leaving Sarah with the boys. Already drunk, we attempted to exercise some responsibility by scrawling the hoarding tricksters' address on C's thigh.
We then had a brilliant night scamming boys for drinks in a club that spread over seven floors, with different music on each level. We crashed VIP for a while too, then decided to call it a night after getting kebabs (Char just got a portion of tomatoes).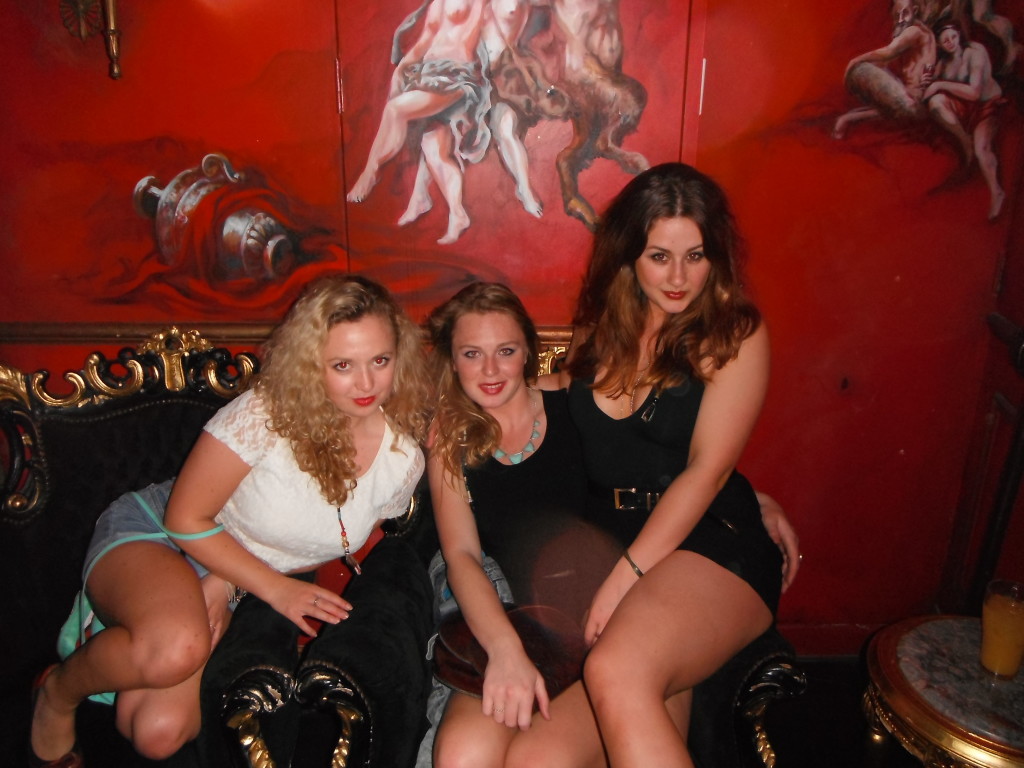 We convinced a taxi driver to get us to Manly for $45 dollars, but when he pulled up asking for an actual address we realised we were lost at 4am in a strange country. Although we had taken a photo of the address written on C's thigh in case it rubbed off or we lost her too, our driver wasn't able to make sense of it. When we asked if he had Sat Nav, he handed us the Yellow Pages. Tensions were running high and I decided we should avoid insulting the one person who could help us.
Remaining calm, I said we should go in to the Mcdonald's and ask if anyone knew where we were. Yes, Mcdonald's for the third time in 24 hours. After shrieking at the staff asking if they knew where we could find 'a messy house with a wall and a car outside near a hill', I looked around the restaurant. It was the same Mcdonald's we had been in earlier! C got a coke to celebrate and we stumbled back to the smack den with all our fingers crossed that Sarah had made it back too. I found her asleep in the dungeon and crawled in next to her, relieved.
After an hour of sleep we woke the others up and agreed to make a quick getaway. Filling out a form to check into Nomads (much better than Maze)  back in Sydney center, Char read out, "What are you most looking forward to during your trip to Sydney? GOING HOME!" Our Manly experience will be scarred in my brain forever.
As our bus sped towards Bondi Beach the next day, we went over the night and I told the others about how I had woken up to the scabby house cat noisily lapping at a glass of water and then being sick on my towel. Sarah's face dropped and she said, "Wait, what did the cup look like?" Realising she had drank out of the same cup as that gross cat, a look of horror spread across her face.
The whole bus laughed at her scream of horror.