I was in London recently for a reunion with my university friends and Tom and I stayed at La Suite West, a minimalist boutique hotel near Hyde Park, on Inverness Terrace. It made for the perfect landing pad to explore London, and we had a great weekend playing crazy golf in Brick Lane, drinking cocktails in edgy bars and salivating over bagels at 2am. Why don't I go to London more often? I know I say that after every visit, but I'm definitely going to make the journey down a few more times this year.
La Suite West hotel review
We stayed in a ground-level junior suite, which meant our front door opened onto the hotel restaurant's outdoor seating area. We ate lunch there on arrival after a speedy check-in – you can read my review of Nosh Garden Kitchen's vegan menu if you're into that kind of thing.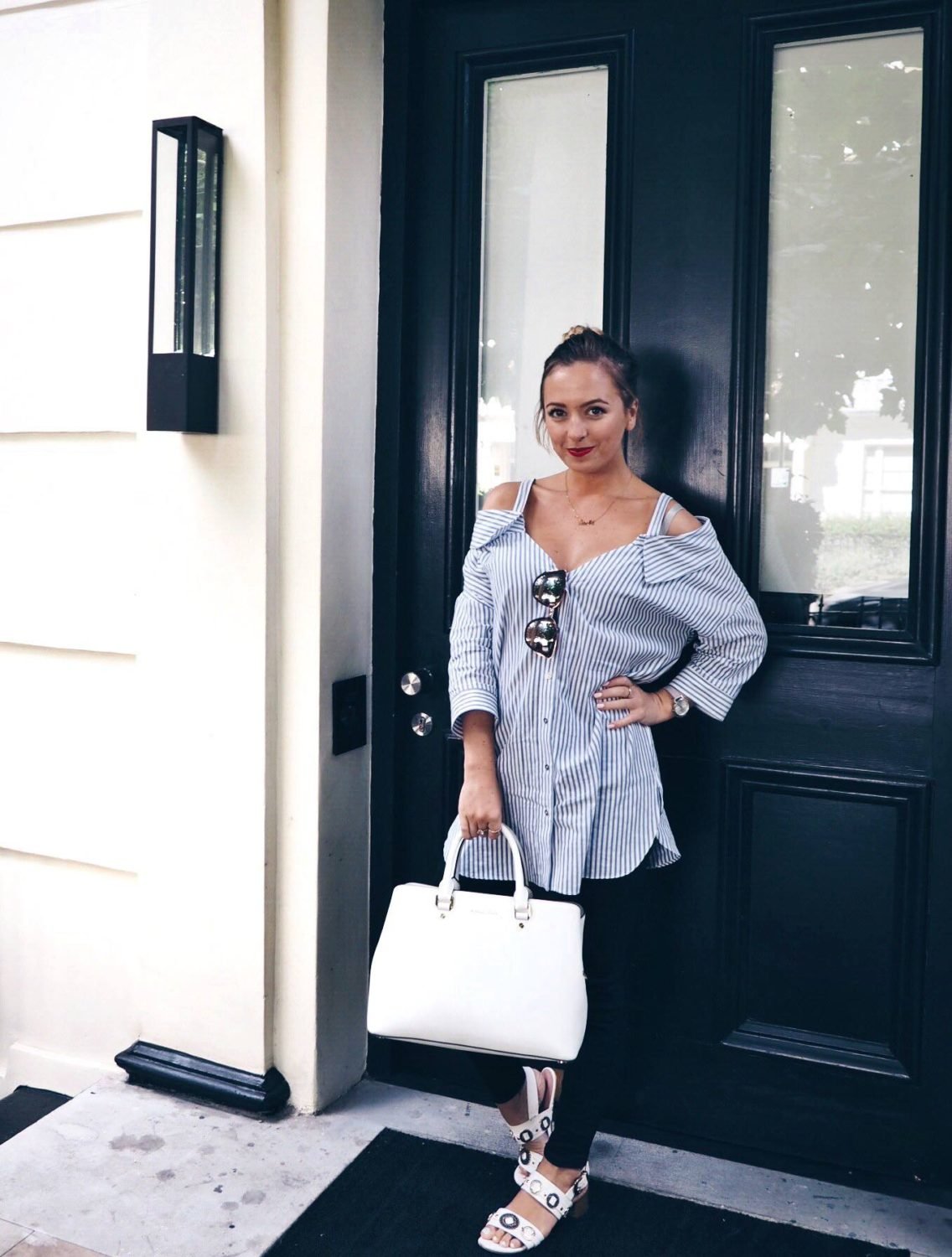 It really felt like we had our own little townhouse in London for the duration of our stay, which was lovely! if only, eh?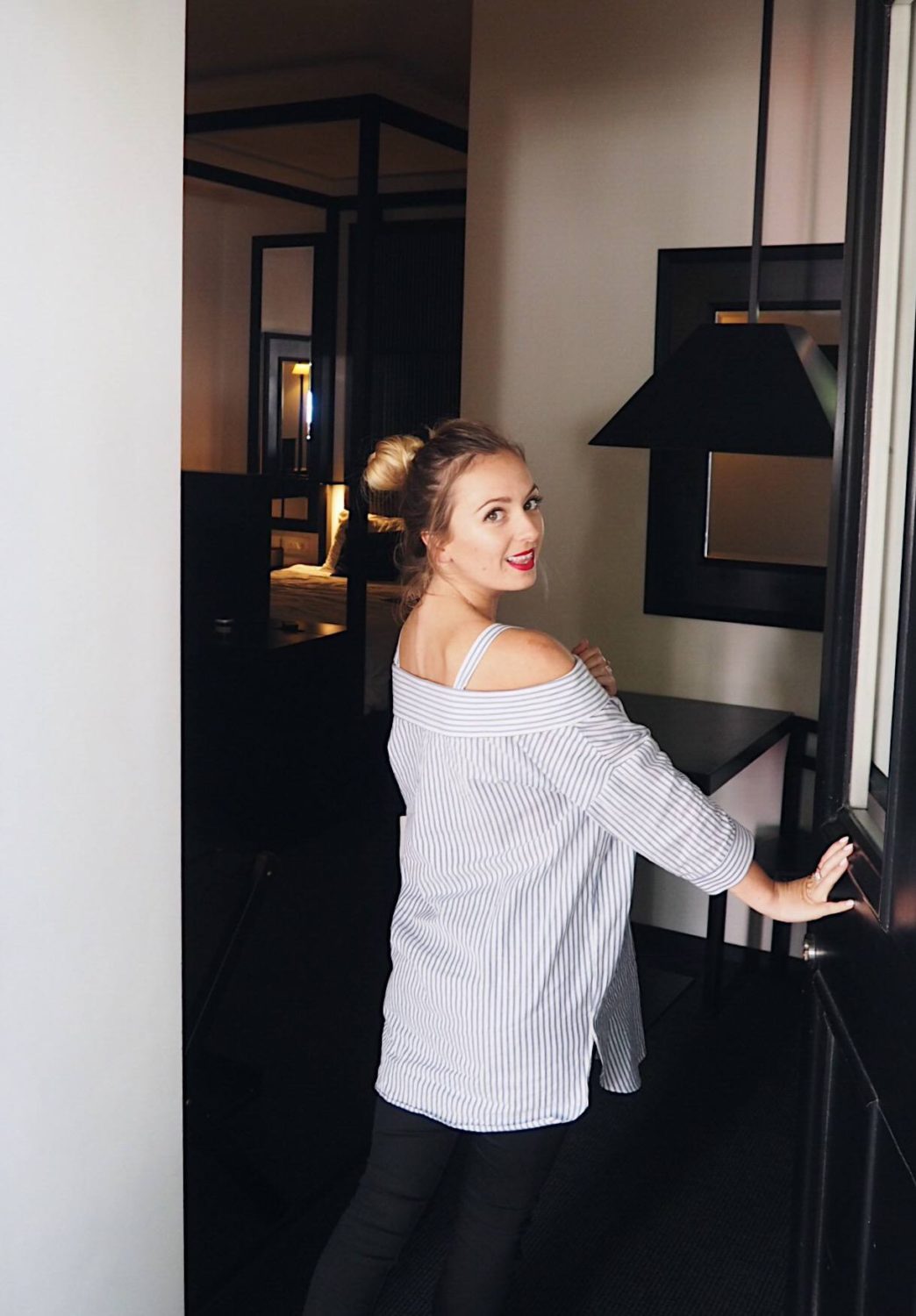 Shop my outfit
The suite itself had black and white contemporary interior design courtesy of British designer Anouska Hempel, with a stately four poster bed and a comfortable couch in front of the large shuttered window, which looked out onto that leafy garden and tree-lined Inverness Terrace while still retaining a sense of privacy indoors.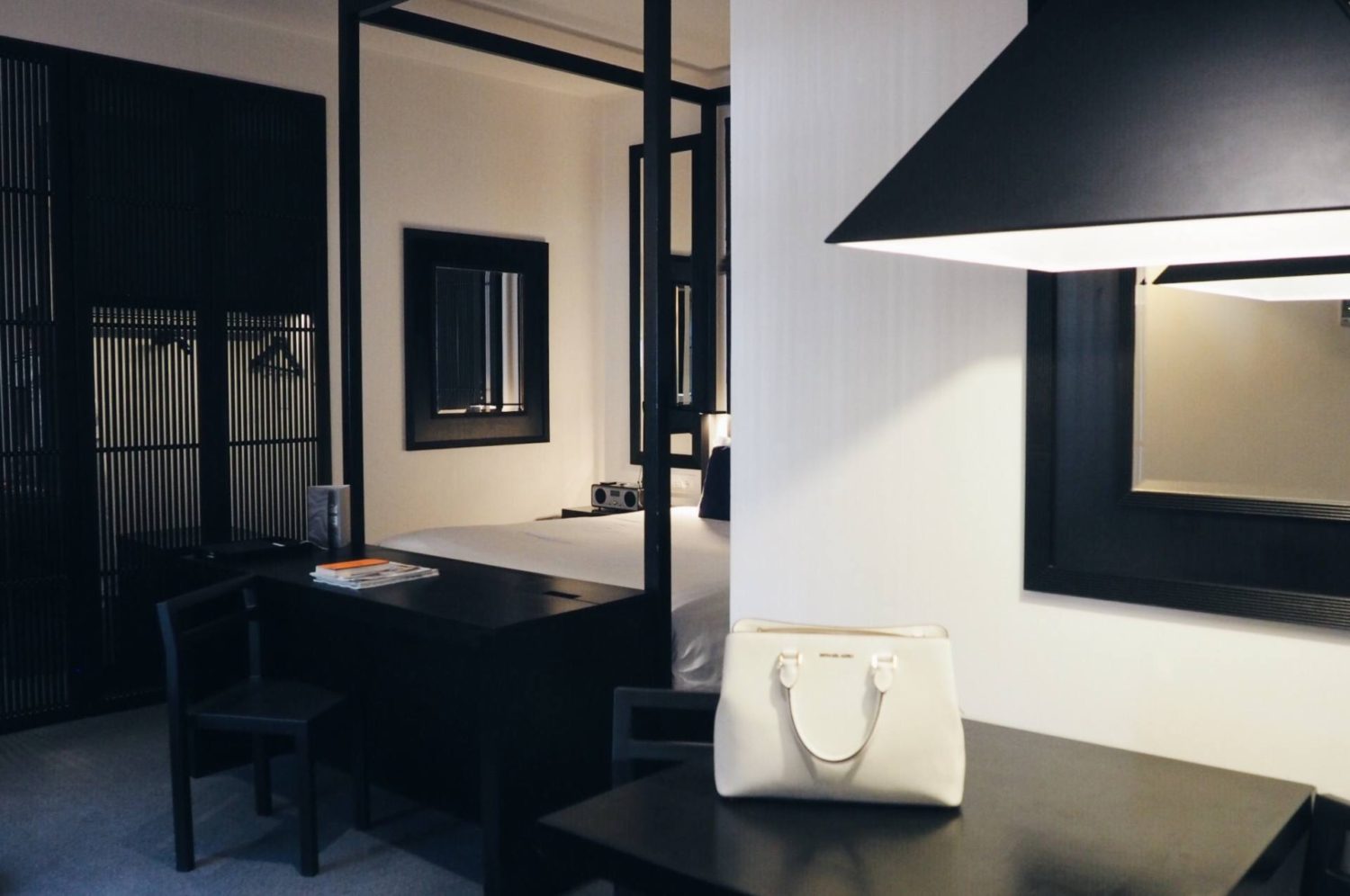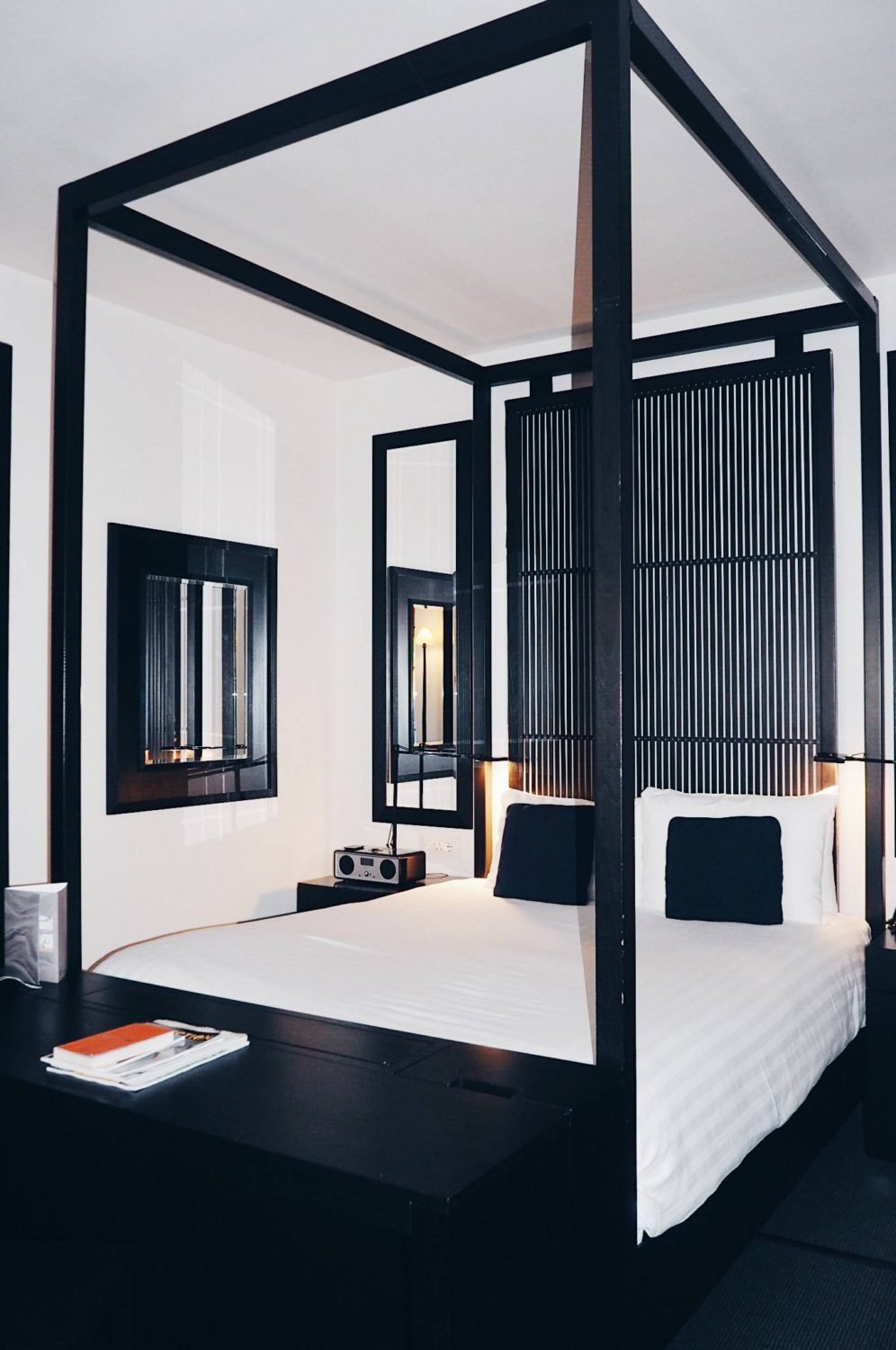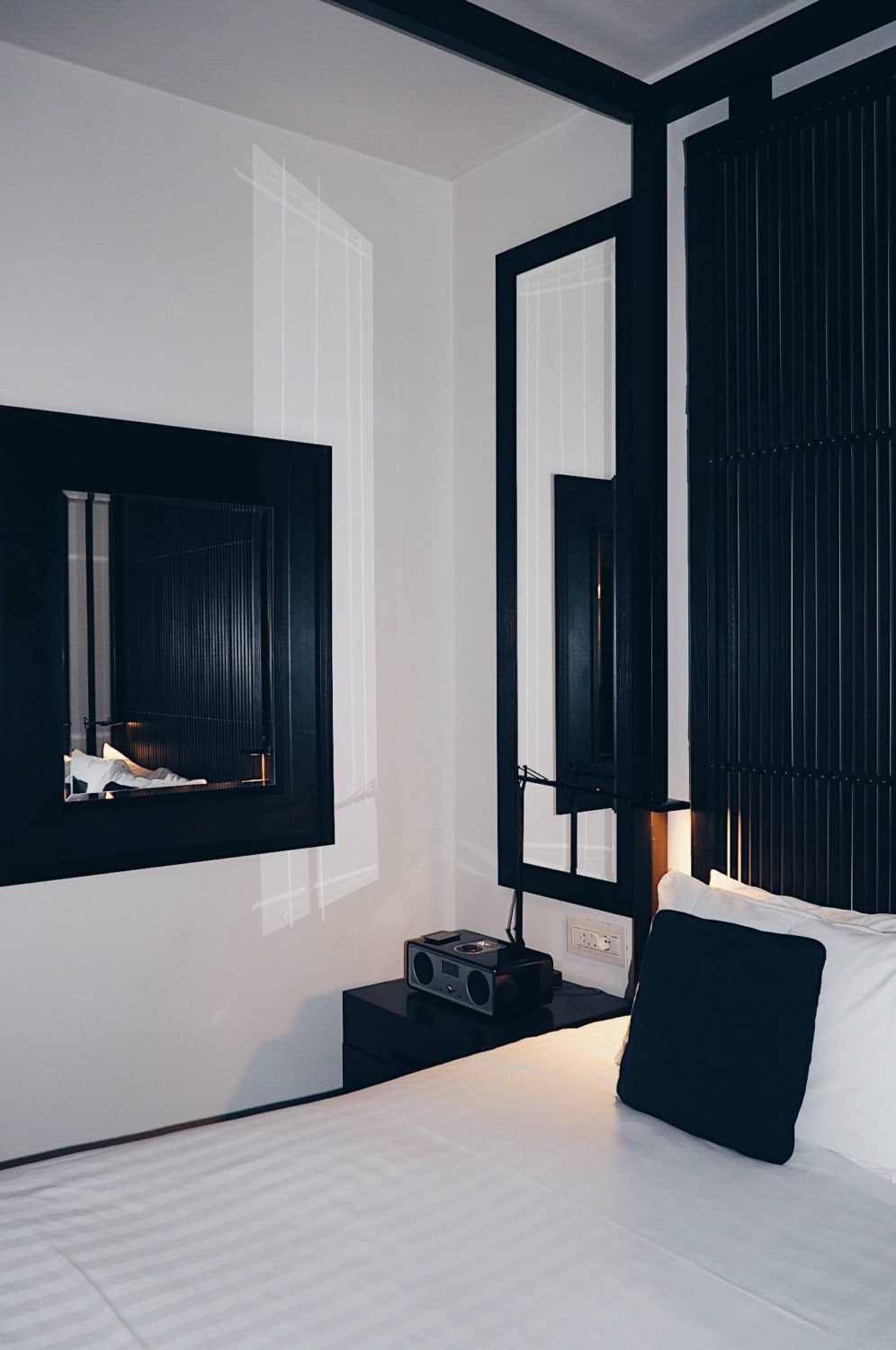 The 32-inch television rose from the bottom of the bed at the press of the button, much to Tom's delight.
I definitely appreciated that La Suite West give guests a phone loaded with data, which you can take out with you as you explore London – handy especially for overseas visitors who might not have internet to navigate the capital. A free-to-use phone is something I've only ever encountered in Hong Kong hotels – I don't understand why more hotels don't do this! There's also a cafetiere in the tea and coffee making station, which not all hotels offer.
The combination of excellent technology and minimalist design makes the suite feel both modern and zen – a peaceful oasis just a stone's throw from Bayswater Station.
The bathroom was everything I'd hoped, all marble with a wide sink and deep bathtub that we just had to sample at 3am. Well, we were only there for one night and wanted to make the most of it!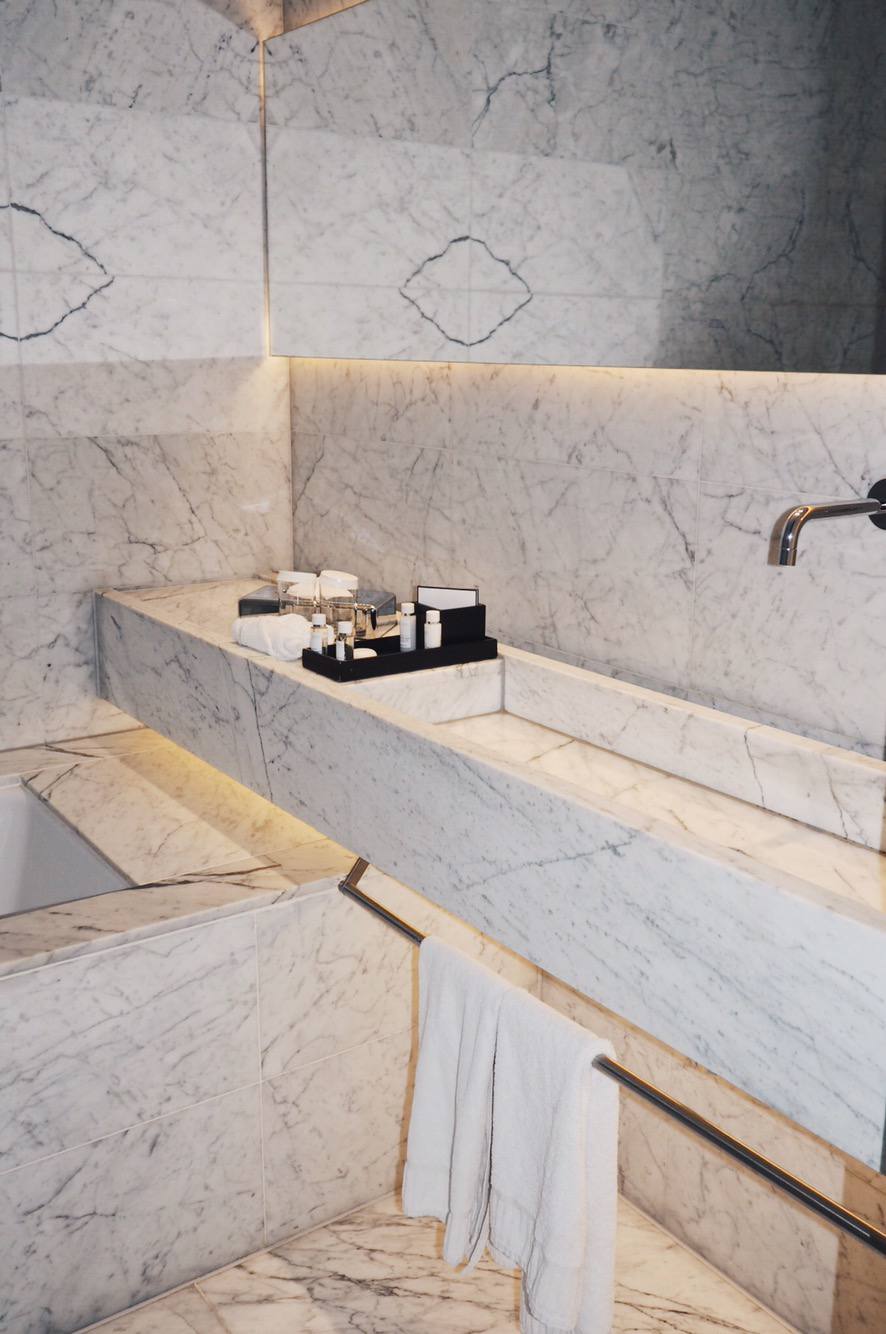 La Suite West's bathrooms are kitted out with products from The White Company, one of my favourite brands.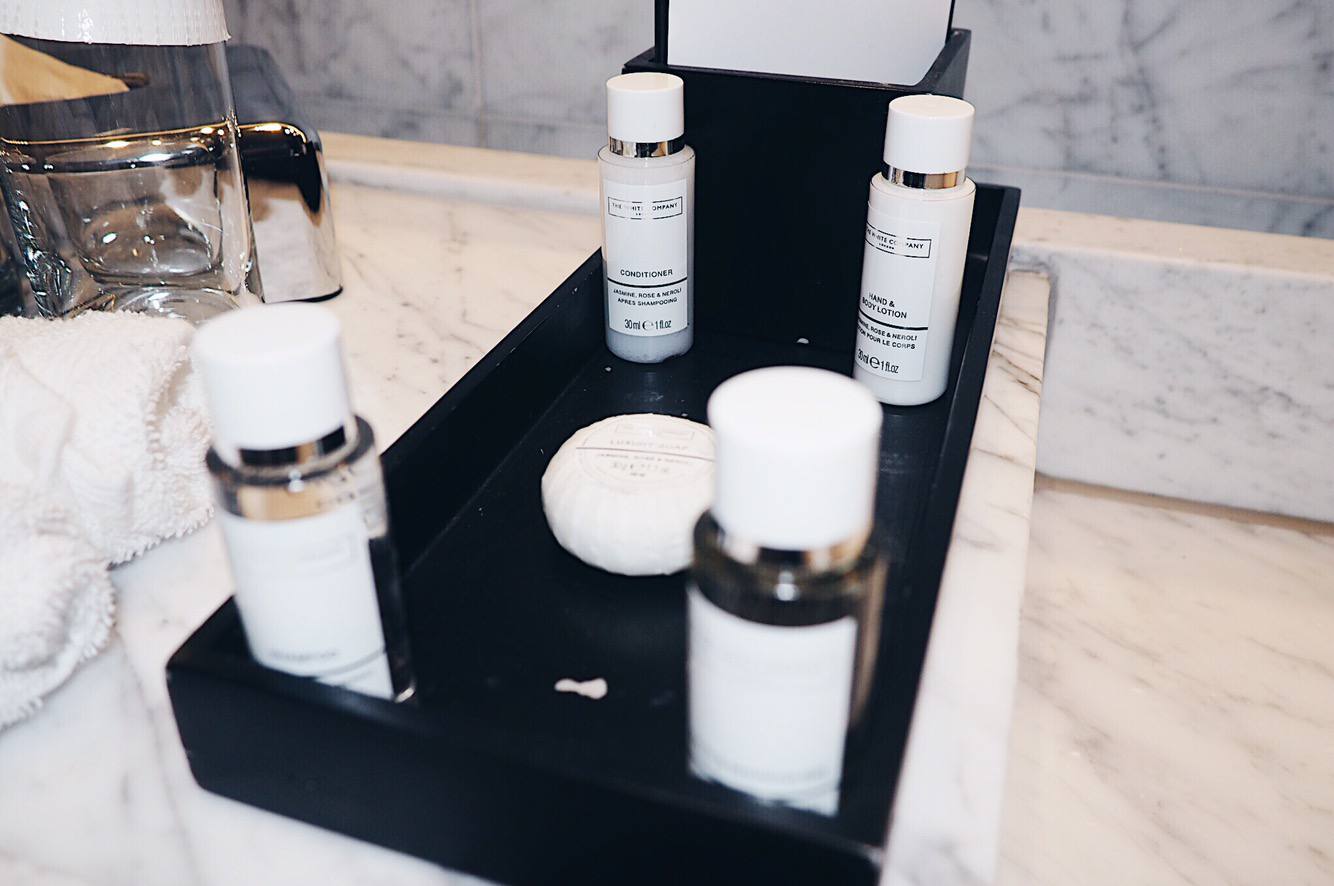 Getting ready in that bathroom was a breeze.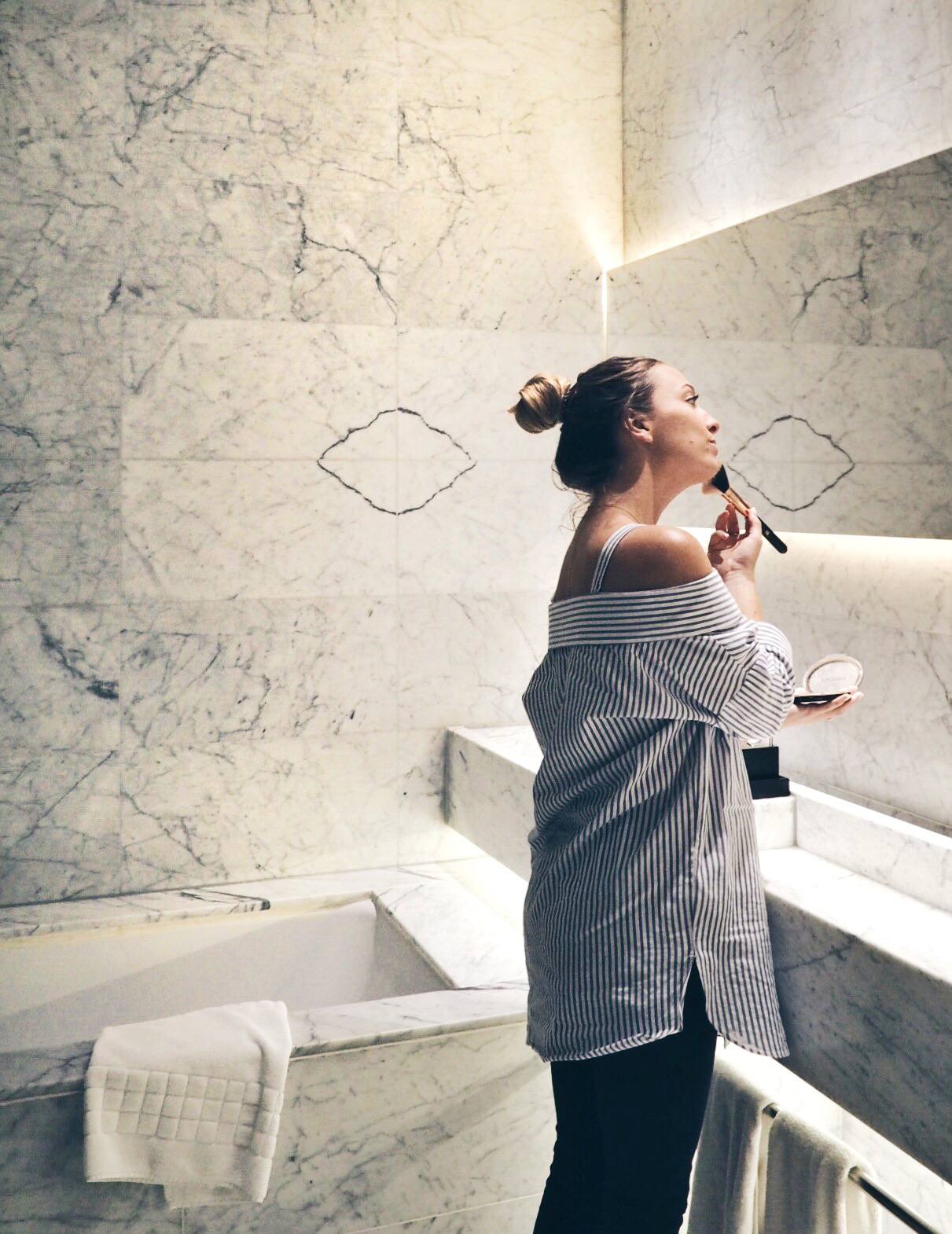 Breakfast
After our raucous night of frolicking in East London, it felt fabulous to come back to our suite and sink into the pillows. We woke to pouring rain (oh, England) and dragged our sleepy heads to breakfast.
Unfortunately, there was a problem in the kitchen so we couldn't order from the menu, but it looked delicious – lots of eggs, smoothies and of course, avocado toast.
Instead, we made do with the breakfast buffet and piled our plates high with fresh baguettes, soft pastries, cheeses and meats. And coffee. Lots of coffee.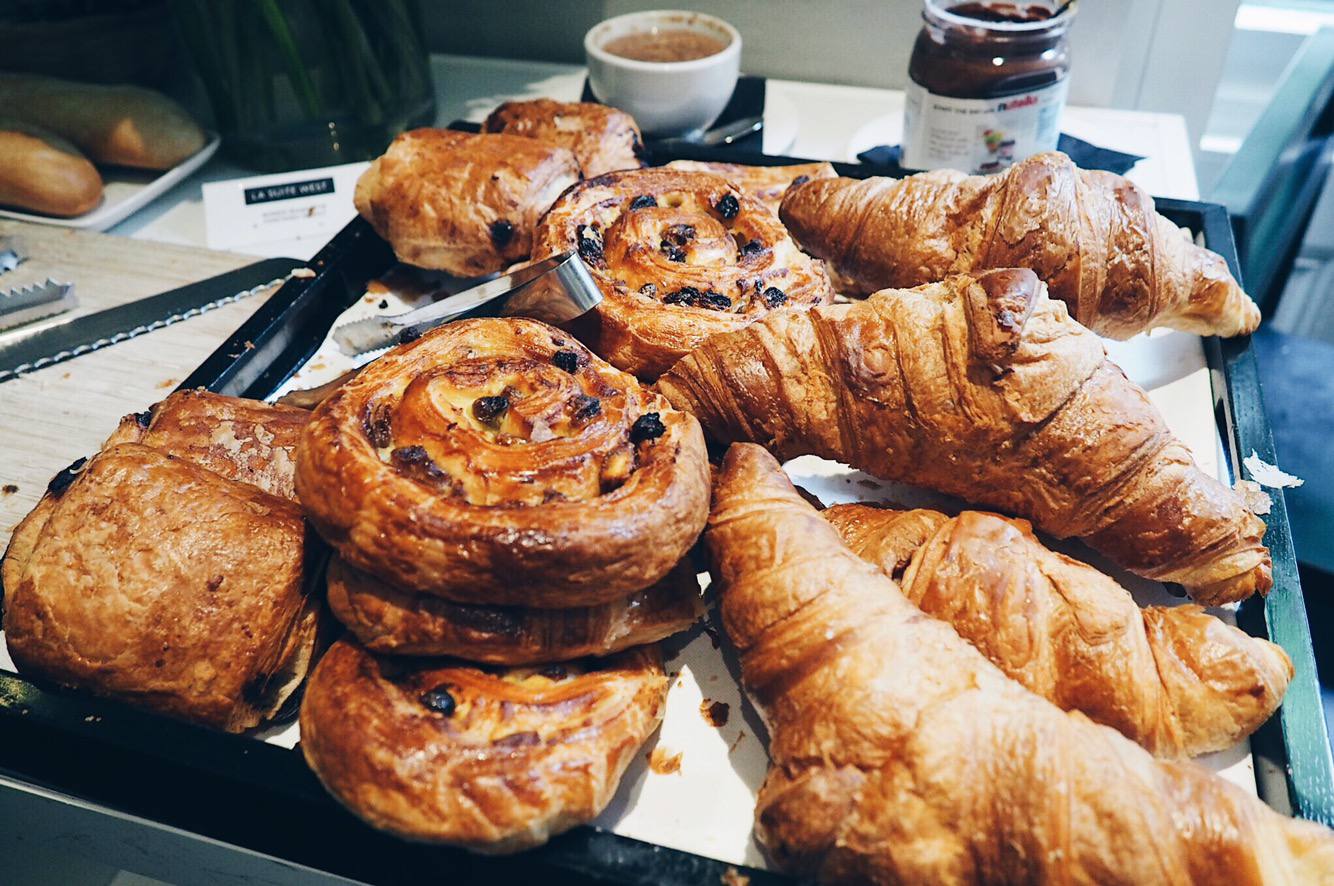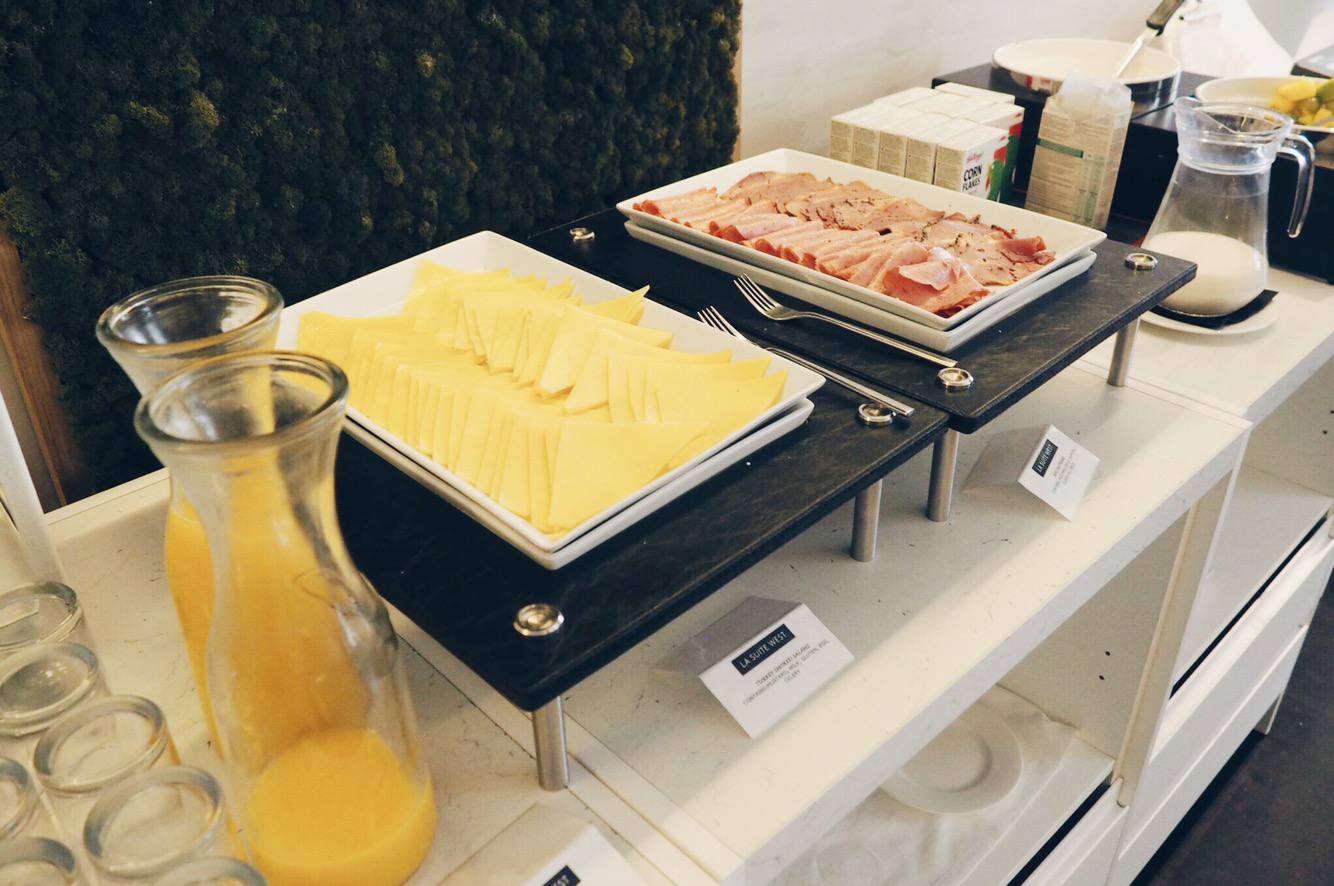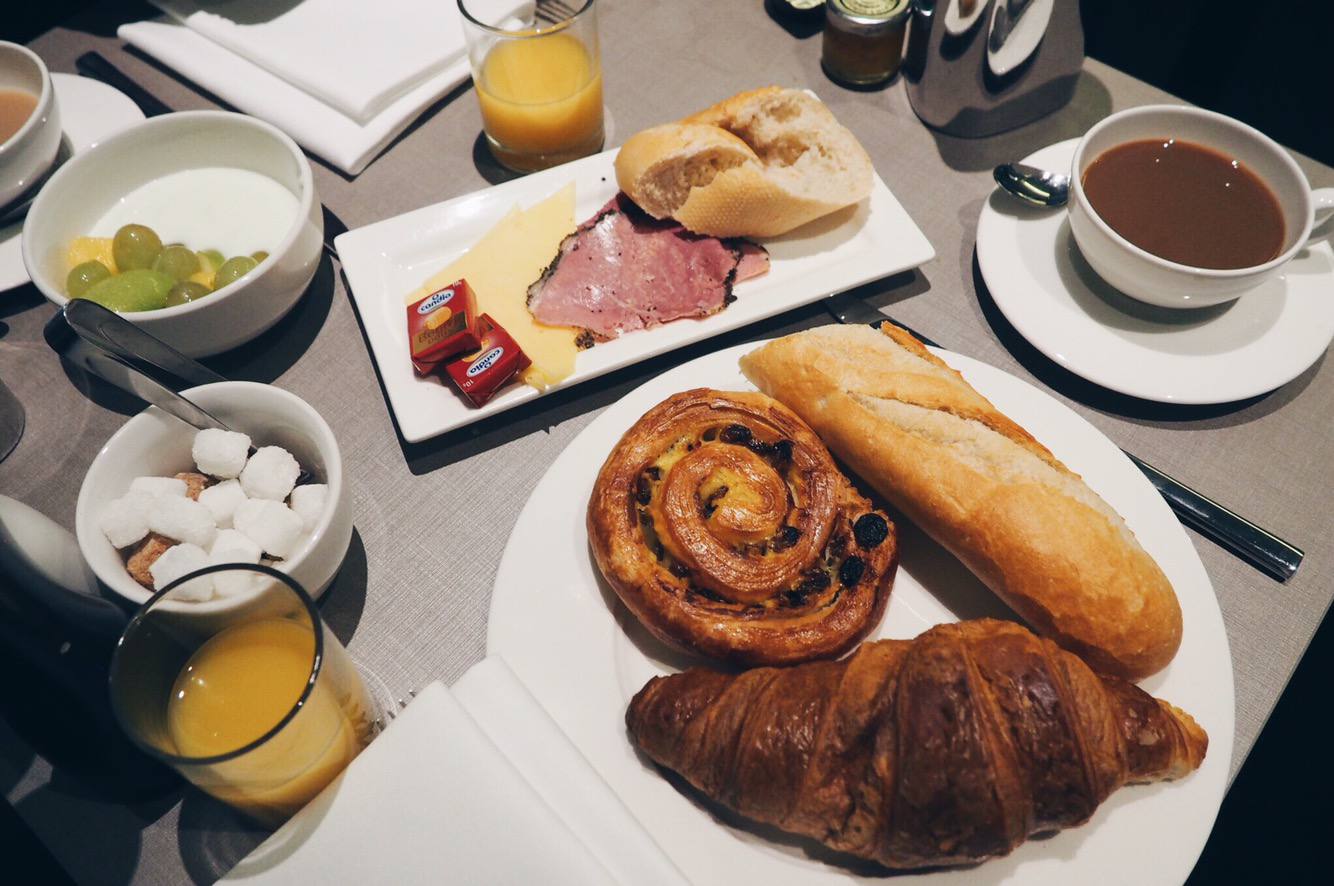 We boarded the train at Kings Cross wishing we'd had one more night to explore London, and glad we'd chosen such a well-located, comfortable hotel. If you have a trip to London coming up and want to be close to Hyde Park and the West End, La Suite West is a great choice.
What's your favourite part of London? I'm definitely going to make my jaunts down South more regular and would love recommendations. I miss my uni friends and having not seen them for over a year while I was living in Dubai, I've got a lot of catching up to do!
La Suite West offers rooms from £110 per night based on two people sharing a double room. Bookings through hotel website www.lasuitewest.com.
Follow me on Facebook, Instagram and Twitter for more updates on my adventures in the UK and beyond. You can also subscribe to make sure you never miss a post.
All photographs were taken on my Olympus Pen E-PL7.
We were guests of La Suite West but opinions are my own.