This week I was invited to review a facial treatment at Kaya Skin Clinic and I jumped at the chance.
As I've previously mentioned in this post about my beauty essentials and as anyone who's had the misfortune of having to look at me recently can testify, moving to Dubai has not been kind to my skin. A few months after moving here I broke out in horrific acne, the kind that makes you want to hide away and consider asking for a doctor's note so nobody at work has to see it. It's the reason there are no pictures of my actual face when I went to Sri Lanka a few months back with my boyfriend – instead I'm looking dreamily away from the camera and out on to the ocean / river / anywhere that there aren't lenses.
Sneaky, eh?
I'd never had acne before and while I've now got to the root of the problem, it's still there – just a lot less angry looking. I've done various things to get rid of it: given up dairy (I know, I feel sorry for me too), started eating salmon at least twice a week, chugged green smoothies and started getting facials. The trouble is, I've tried a few different facials in various spas around Dubai and I just didn't feel like any of the therapists actually knew what they were doing. My skin wasn't improving. It was time to call in the professionals.
A Review of the Detox Facial at Kaya Skin Clinic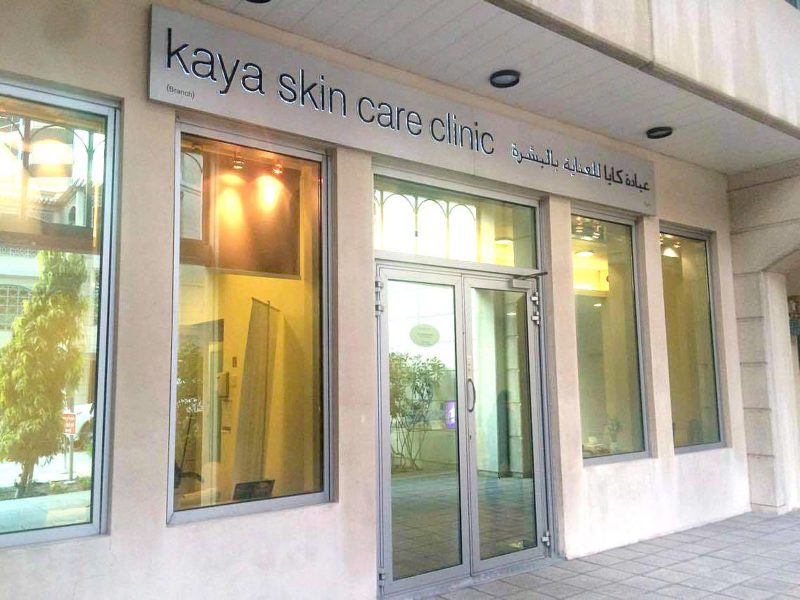 I trotted down to Kaya Skin Clinic on Marina Walk with my face full of imperfections and my heart full of hope. After a short wait in a room filled with cream leather sofas, I had a skin consultation with a dermatologist. I found it hugely reassuring to have my skin analysed by somebody I knew was qualified. He took one look at my face and told me my skin wasn't suitable for the Gold Radiance Facial I'd booked – which I'd kind of figured. I'd only wanted to try it because well, what's more 'Dubai' than mashing precious metals in to your face?
Anyway, the doctor recommended that I instead go for their Detox Facial, which is also part of their Skin Glow Solutions menu. He assessed my skin type (oily due to the climate here, not combination as I'd originally thought) and then showed me my face under a special light to highlight the sun damage. This was basically terrifying and I cursed all those long days by the pool when I first moved here.
Next, in to the treatment room. There's no mood lighting or soothing music to create an ambience – this is a medical procedure in many ways – but the practitioner still made me feel at ease, covering me in a blanket and wafting relaxing scents before the real work began.
If you read my blog, you'll know that I'm no stranger to Dubai's ladies night and brunch scene, and this has inevitably affected my skin, so the Detox Face Therapy treatment at Kaya Skin Clinic was ideal for me. It aims to reverse the accumulated effect of sun exposure, pollution, lack of vitamins and nutrients, and stress. The treatment uses nanotechnology to infuse a special blend of vitamins into your skin.
The hour-long facial ended with an anti-ageing (eh? I'm only 24! The horror!) Vitamin C sheet mask and I had a relaxing hand massage while it worked its magic. When the sheet was peeled off and I was handed a mirror, I was honestly amazed at how good my skin looked. I was glowing, my skin was smooth and the nasty red marks I've been battling with were visibly reduced. I had to do a double take!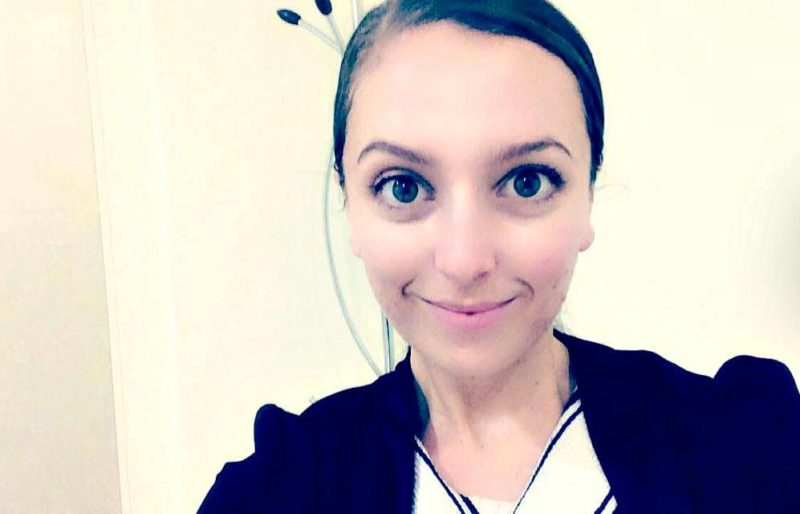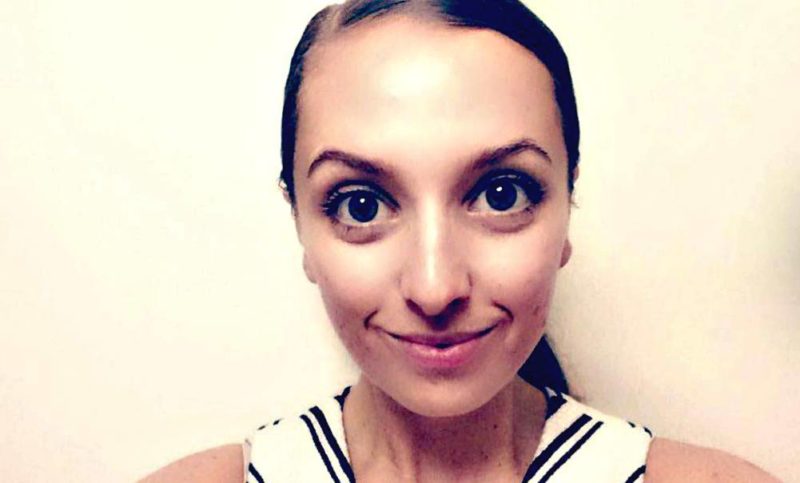 I walked along the Marina that night radiating pure satisfaction and took about 969 selfies when I got home. I even got a WhatsApp from my flatmate asking what I'd done to my skin because it looked gorgeous on the 5000 Snapchats I'd just sent her.
I may have been reviewing the treatment this time, but I'll definitely be forking out for The Detox Face Therapy Treatment again. Anything that lets me go to work foundation-free the next day gets a thumbs up from me, and I'm considering one of their more intense treatments if my red marks are still being stubborn in a few month's time.
Kaya Skin Clinics are the largest chain of skincare clinics in the Middle East, with the largest pool of dermatologists who look after 200,000 customers at 21 clinics in the region.
If you'd like to see more from While I'm Young, you can follow on Facebook, Twitter and Instagram. Share this post if you know someone who needs a skin miracle!