I jump at any chance to revisit my beloved university city, so when I was invited up to Edinburgh to take a look at the newly opened Eden Locke Hotel, I didn't have to be asked twice. I lived in Edinburgh for four years and only got to stay at a hotel overnight once, so I was excited to see whether a stay at Eden Locke was worth the journey. I also loved studying in Edinburgh's many and varied coffee shops and, once those essays were handed in, drinking in Edinburgh's bars, so I was eager to experience Hyde & Son, the Instagram-friendly bar and coffee shop on Eden Locke's ground floor.
A little bit about Eden Locke Hotel
This design-led boutique hotel is located on George Street, nestled amid some of Edinburgh's best nightlife venues – it's right next door to Lulu's.  If you're arriving at Waverley Station, it's a pleasant 25 minute walk, taking in some of the city's most grandiose landmarks on your way.
Locke Hotels are unique in that they've taken note of Airbnb's success and applied it to the traditional hotel model to create 'lifestyle aparthotels'. When you book a stay at one of their hotels, it's like scheduling a stay at a friend's apartment who's going out of town – except you get a receptionist and your room is cleaned every day. For people like me, who are wary of all those Airbnb scare stories where travellers turn up and nobody is there to let them in, you'll love Locke Hotels. They're like stylish serviced apartments in the city, and the Edinburgh hotel's elegant decor will have the Insta likes rolling in. The entire concept is just perfect for the modern traveller, who shares her surroundings with her social media followers, doesn't want to have to sneak her booze into her hotel room and likes her accommodation to consider both fashion and function.
Eden Locke Hotel review
At Eden Locke Hotel, I really did feel like I was house-sitting for a much more sophisticated, successful friend – there was milk in the fridge and a goodie bag of muesli and assorted teas waiting for me when I checked in. Locke Hotels have created an accommodation option that you could legitimately live in long-term if you were so inclined – the kitchens are fully equipped with a dishwasher, washing machine and utensils. Like all great places to stay, it's the little things that make Eden Locke stand out; the Instagram addict in me was squealing in delight at the cocktail shaker and champagne glasses for pre-drinks at the marble-effect table.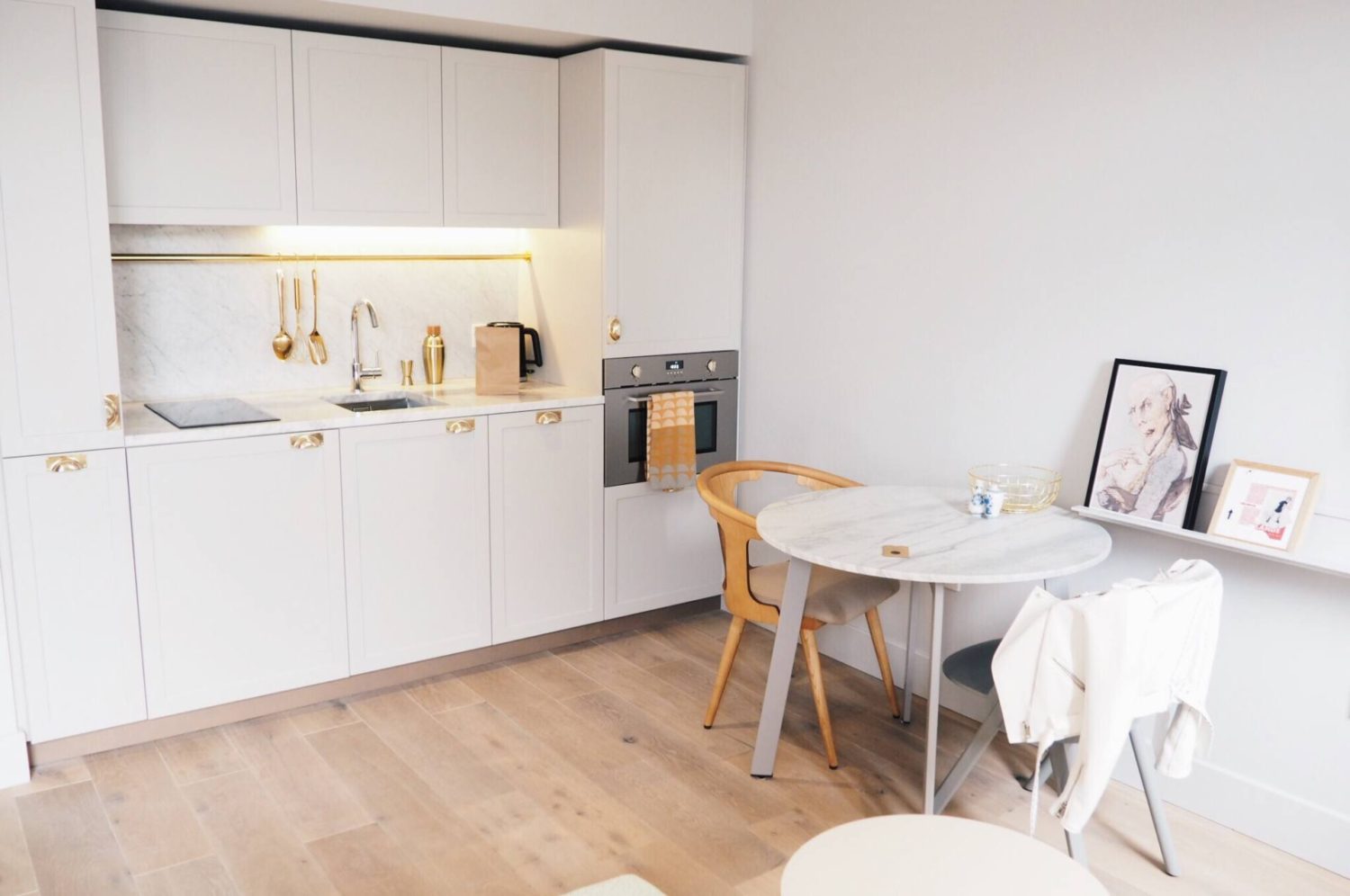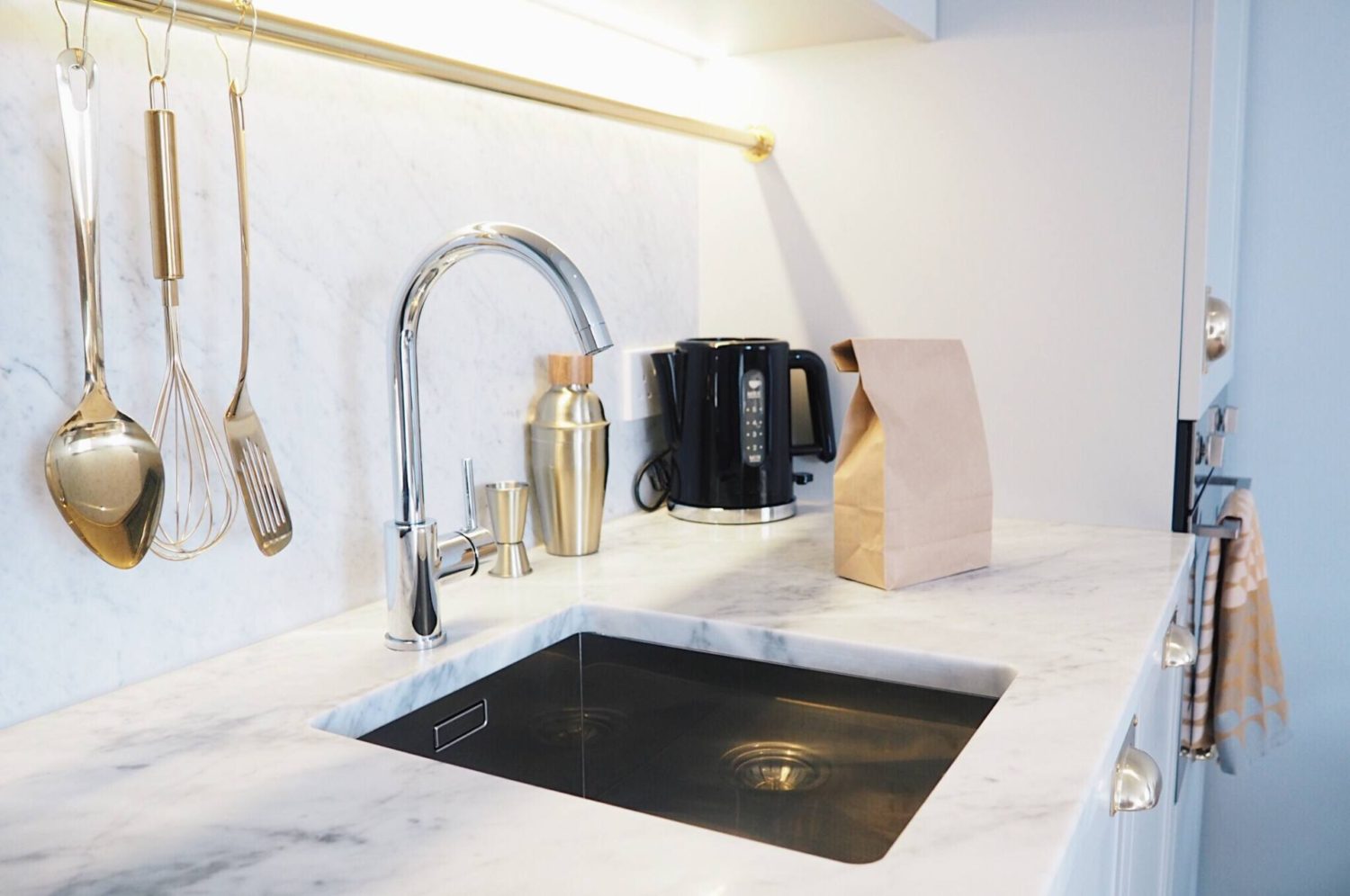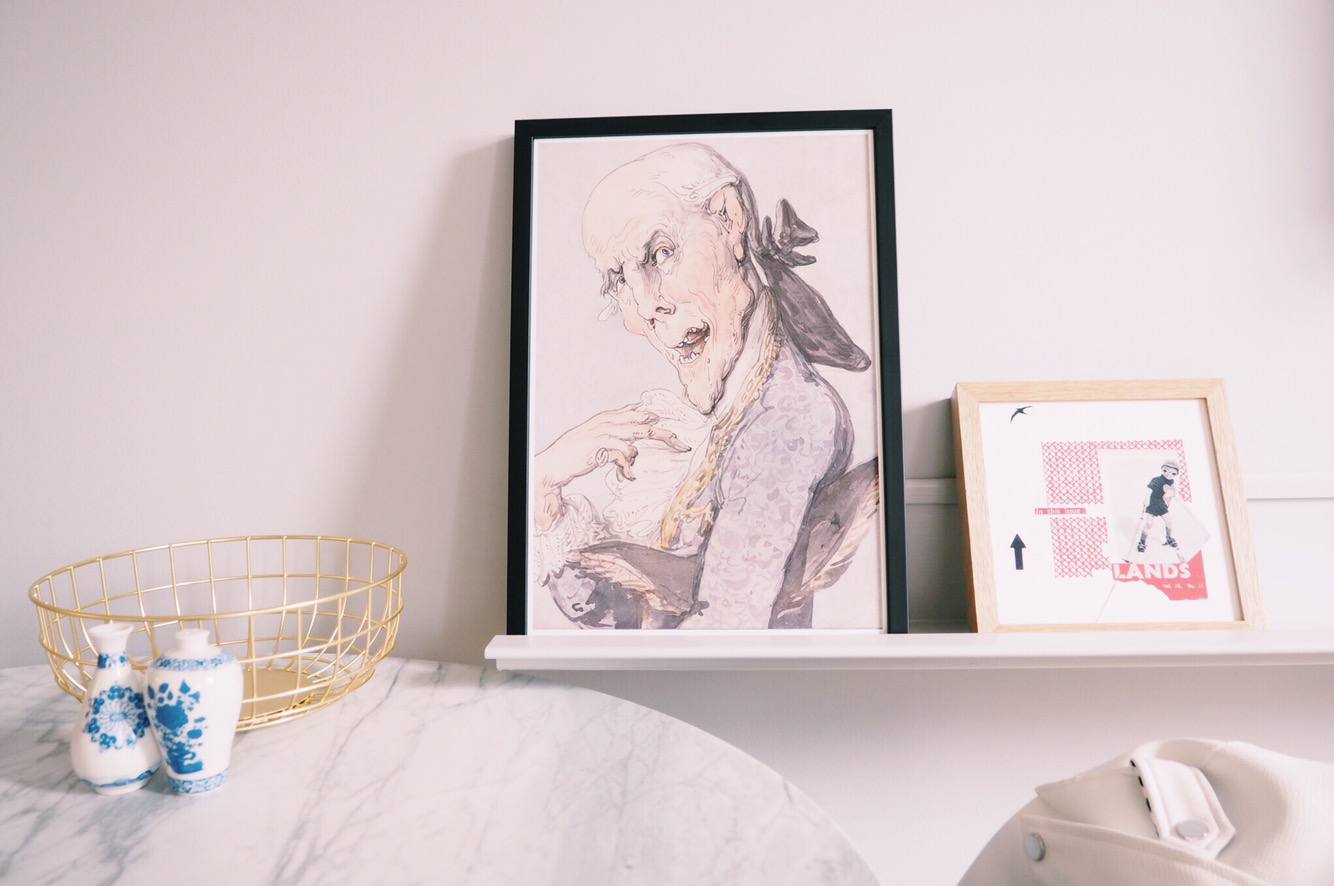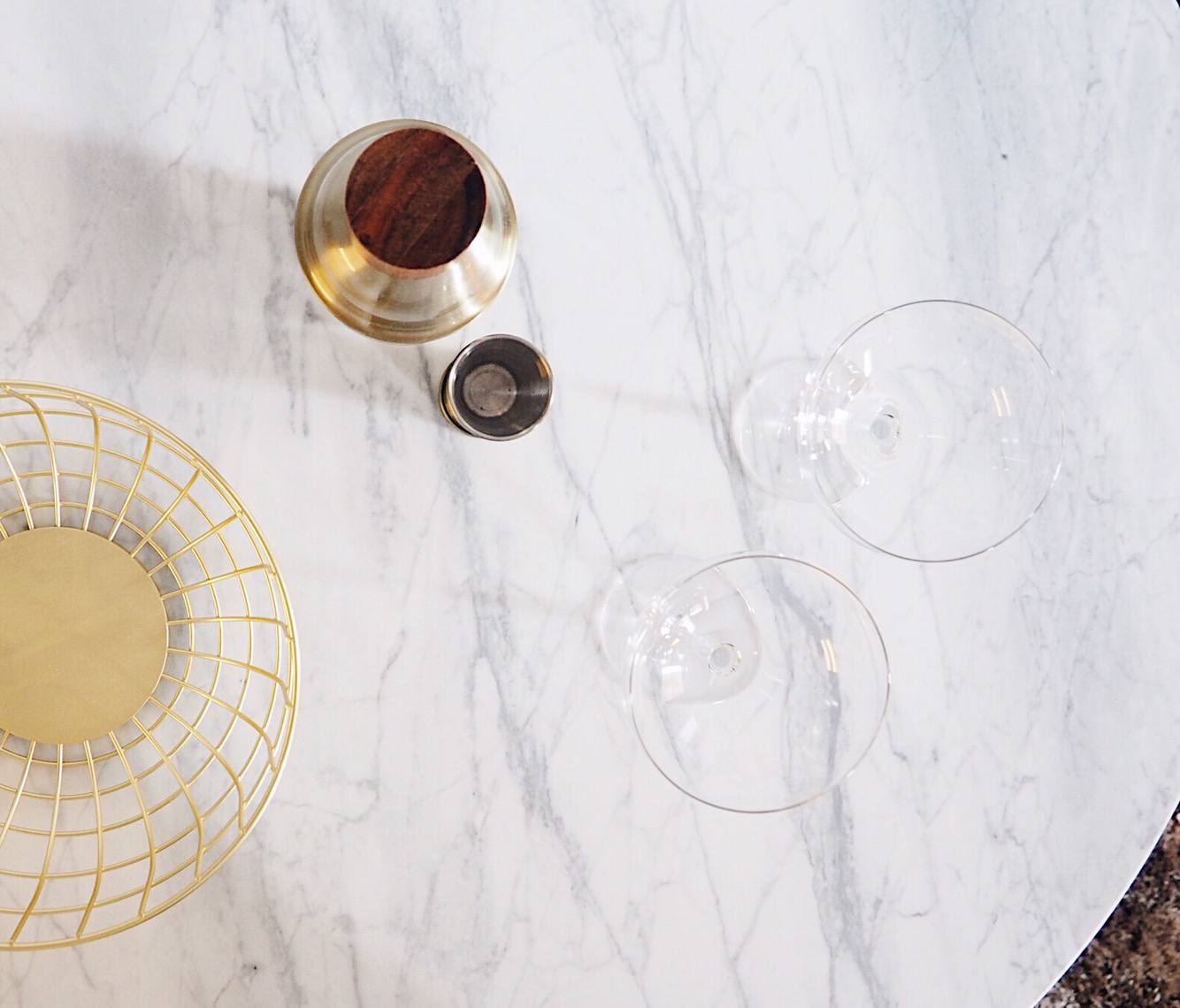 The suites at Eden Locke are almost double the size of other boutique hotels I've stayed at, making them perfect for longer stays.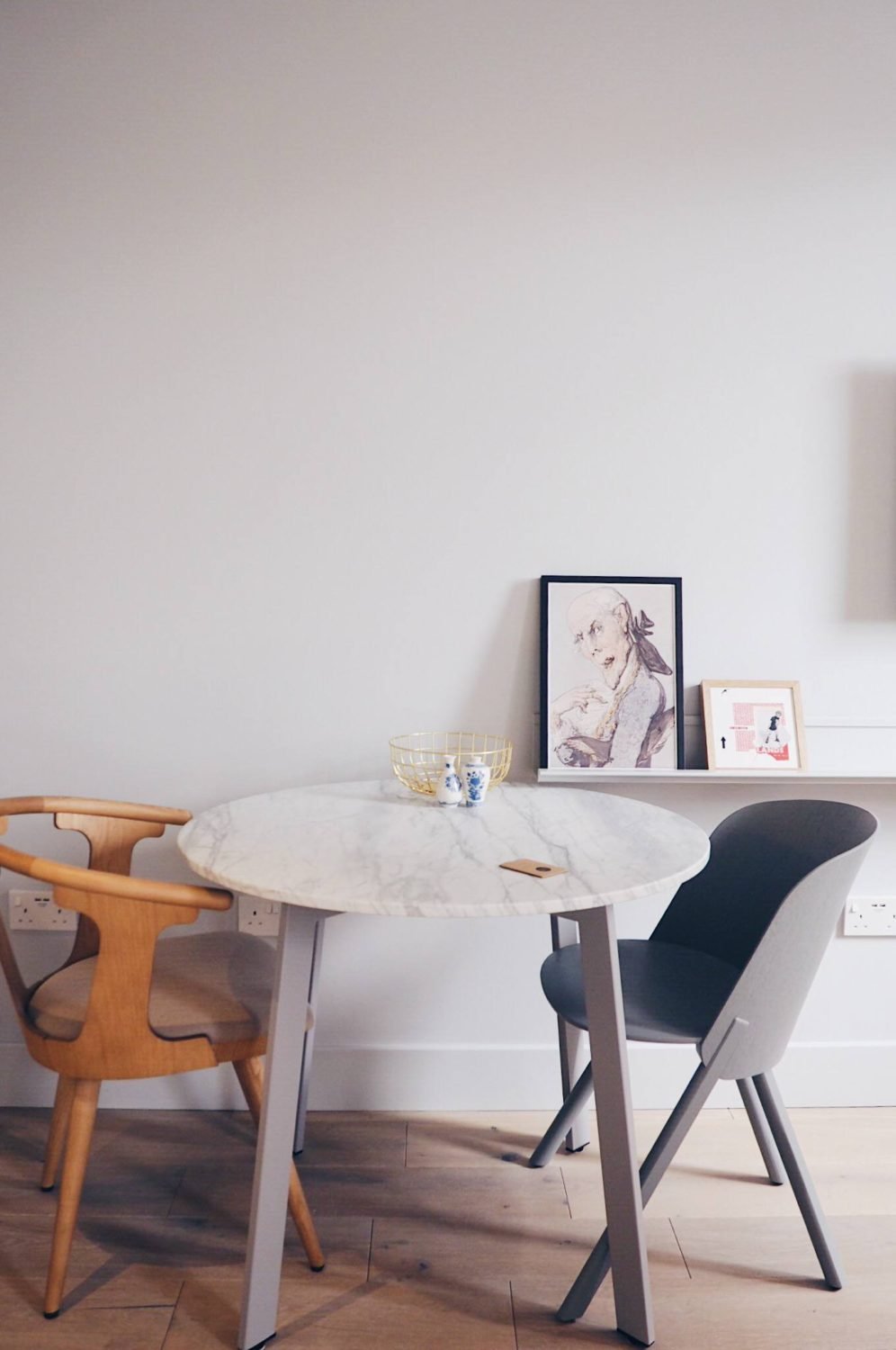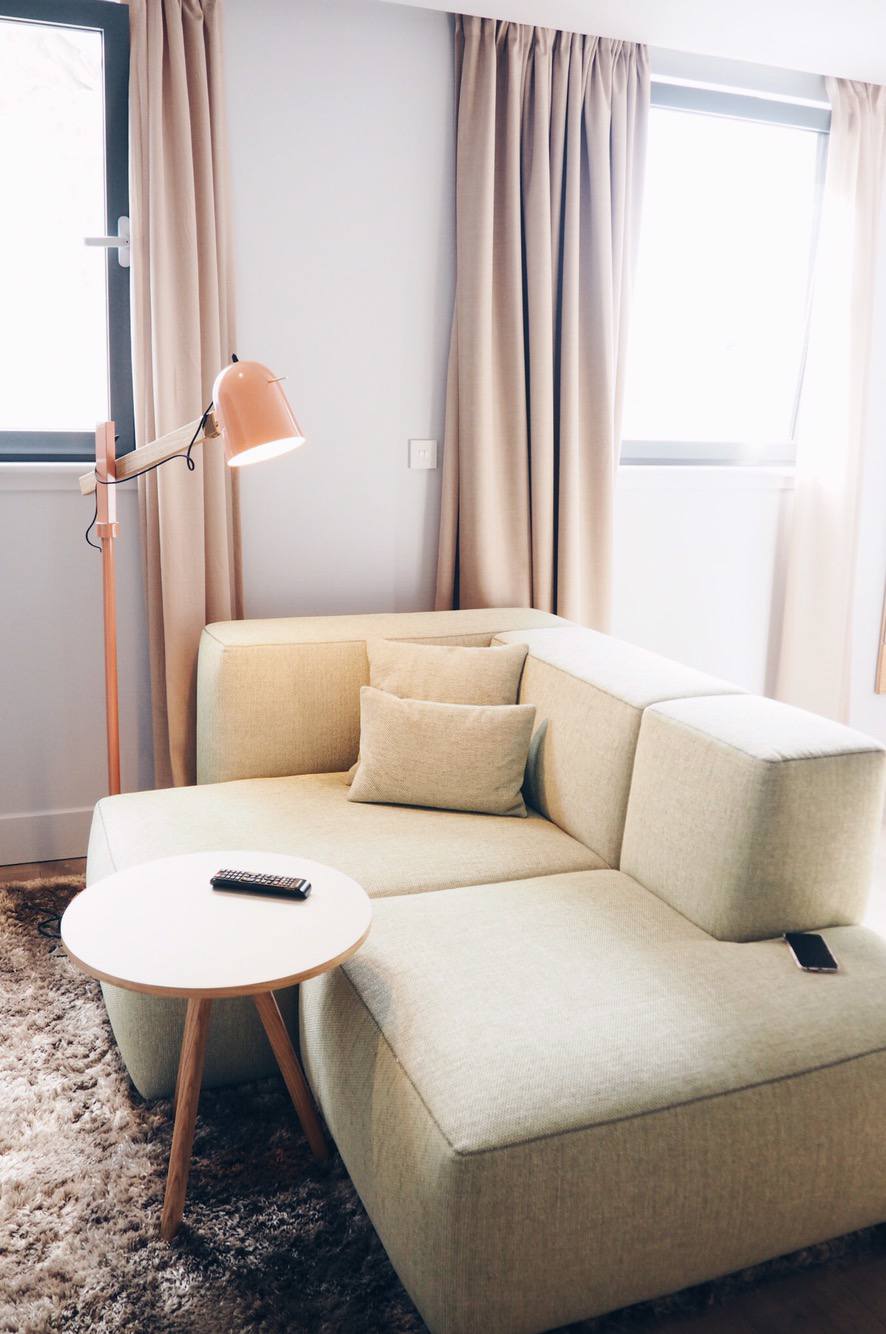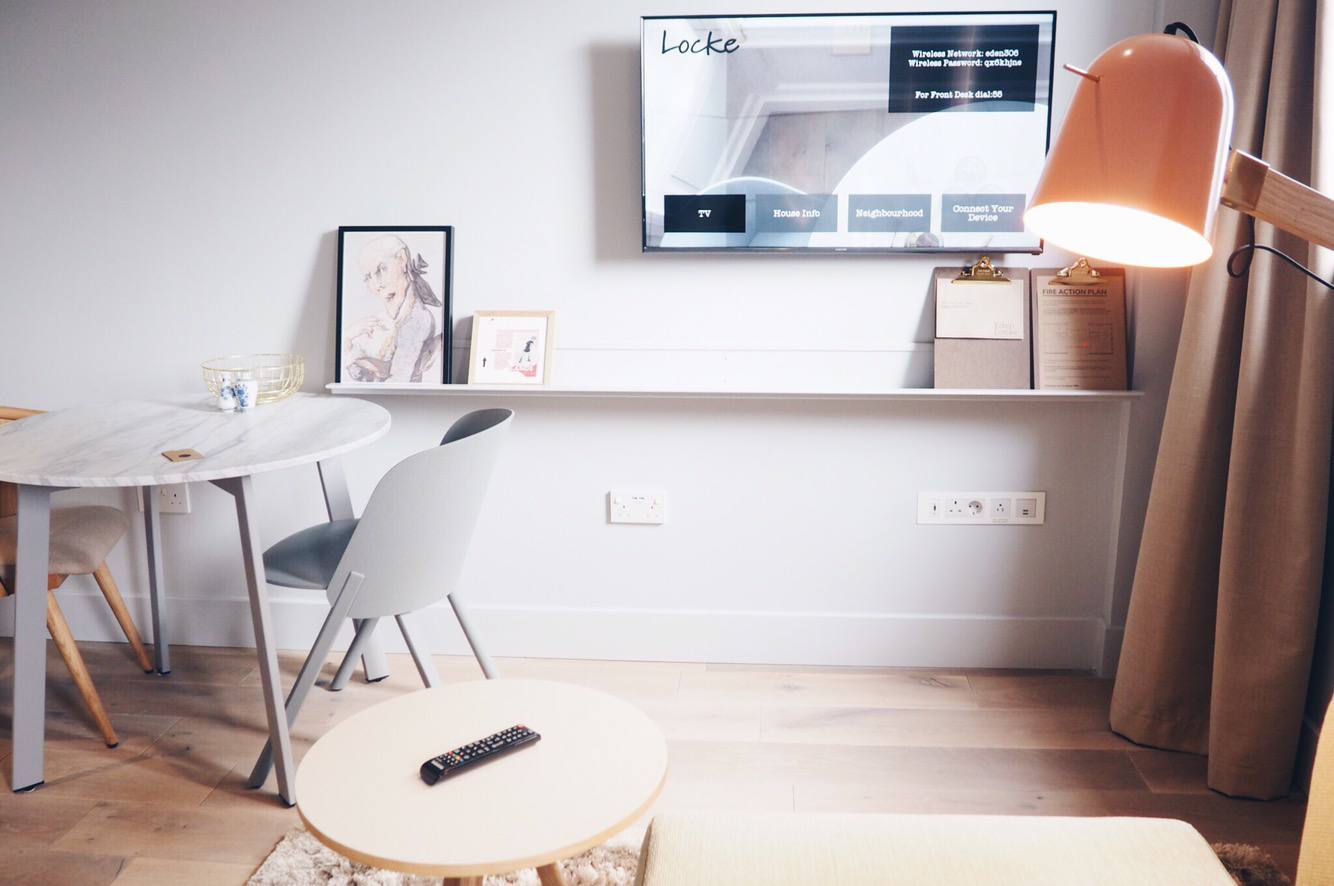 New York architects Grzywinski+Pons spent a year in Edinburgh to get a feel for the city's essence before getting to work on the design for Eden Locke. They've incorporated muted green and pink sorbet hues that create synergy with Edinburgh's famous craggy landscape and contribute to the whole 'garden of Eden' vibe, and made full use of Edinburgh's traditional sash windows – each room is full of light, even on the greyest of Scottish days.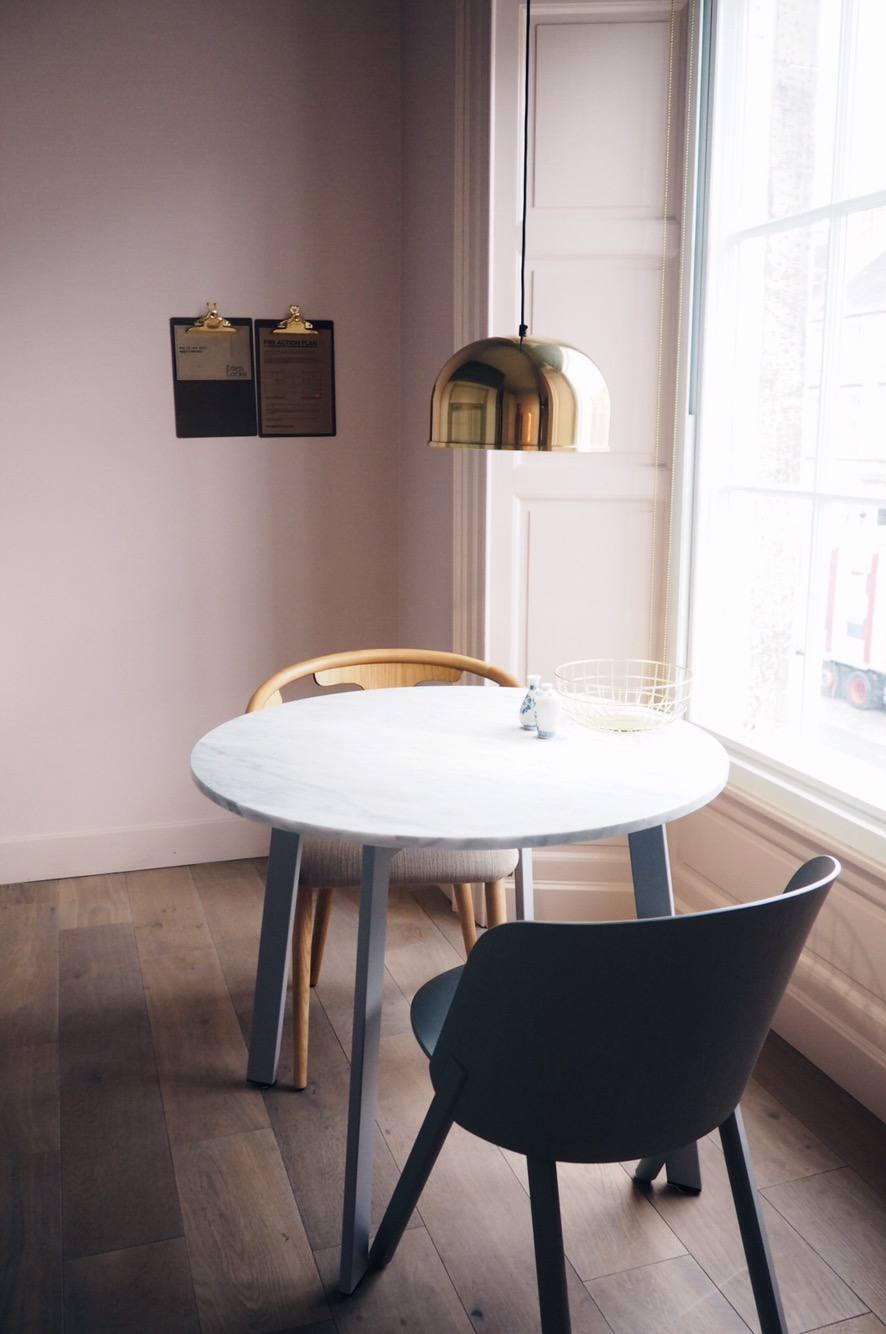 In the bathroom, salted caramel Kinsey Apothecary toiletries were waiting for me, along with a double shower to ease any aches and pains from my train journey to Edinburgh.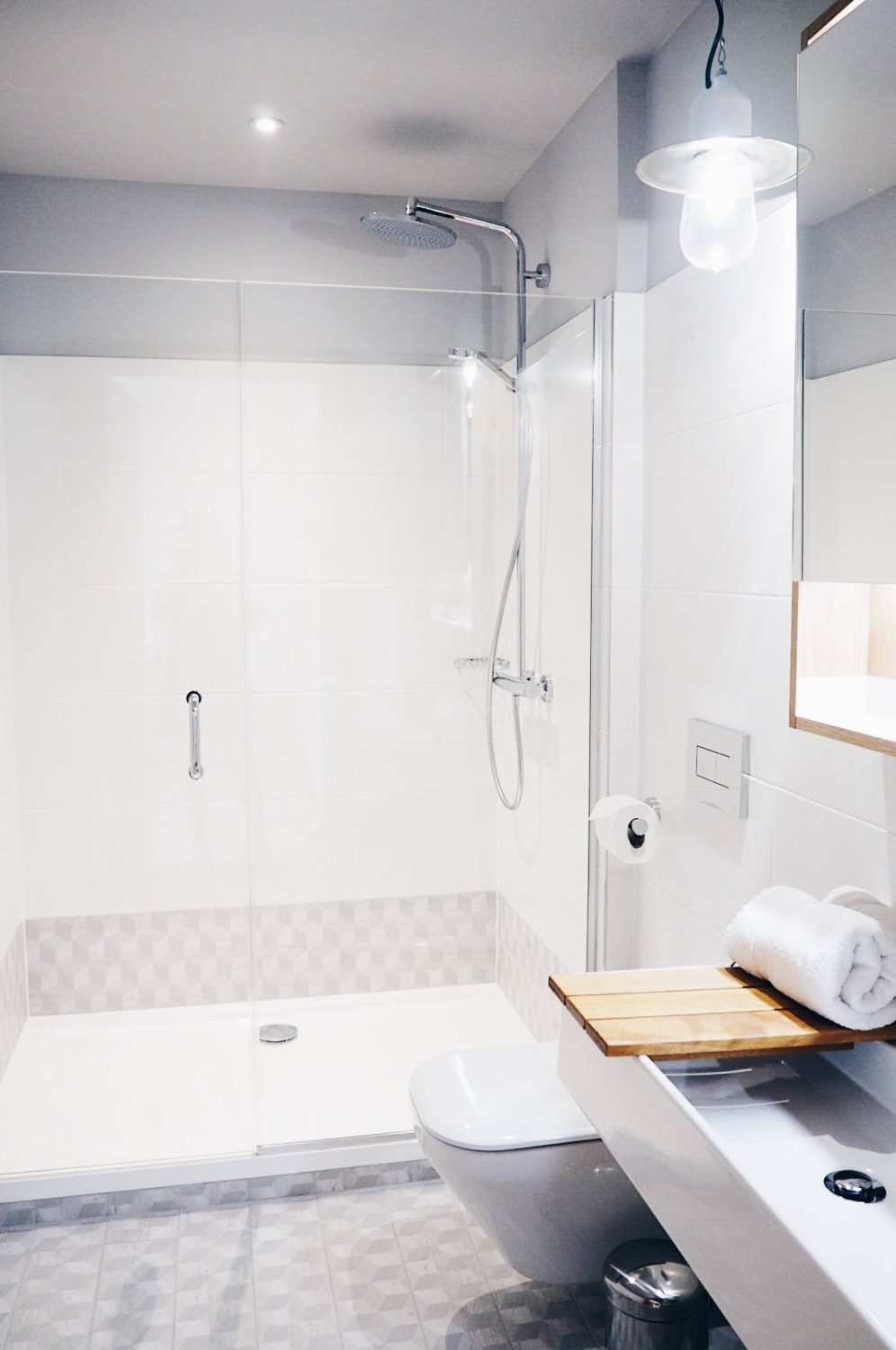 The bed was of course a dream to sleep in, made even more so by the complimentary spacemasks left on each pillow.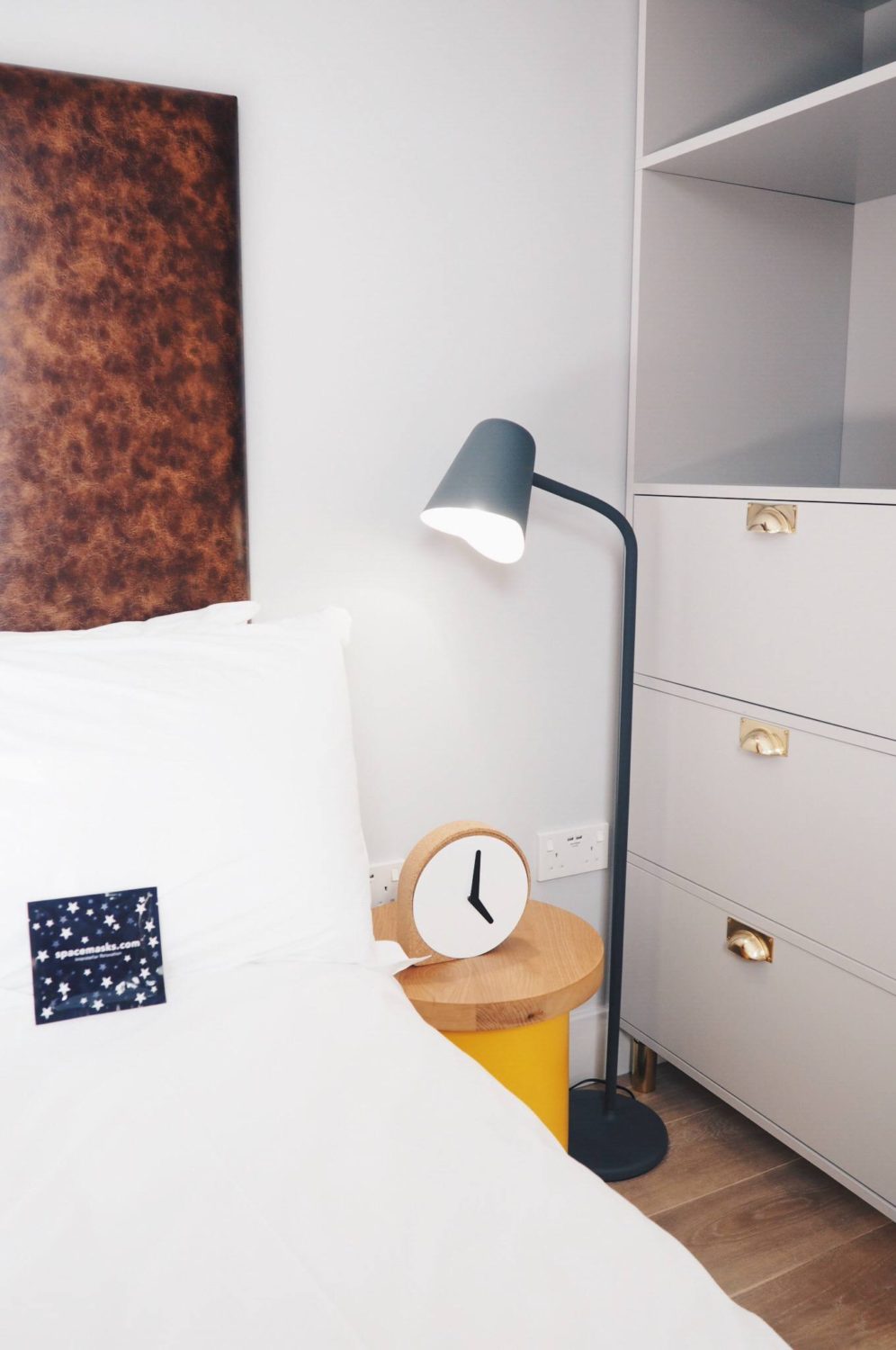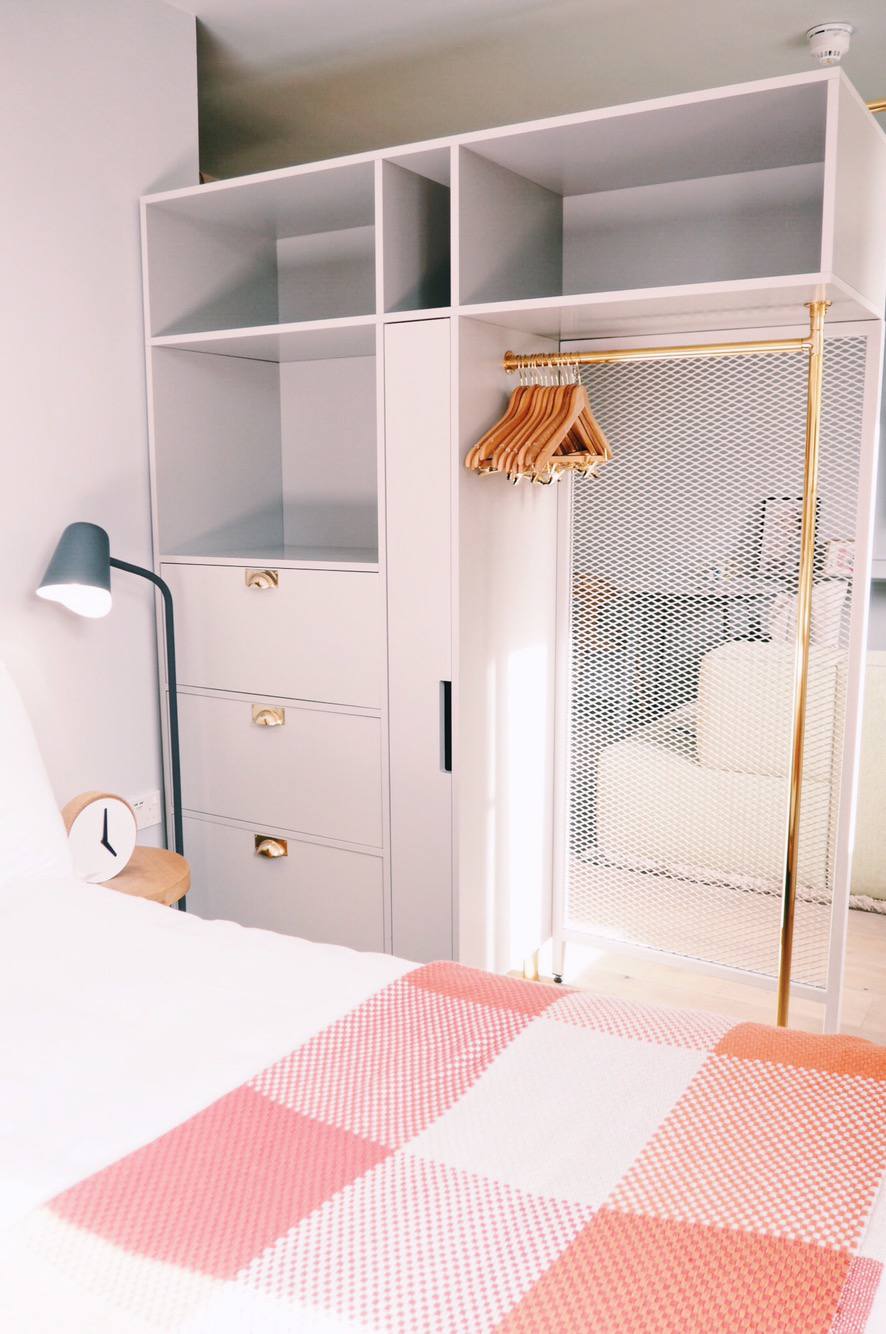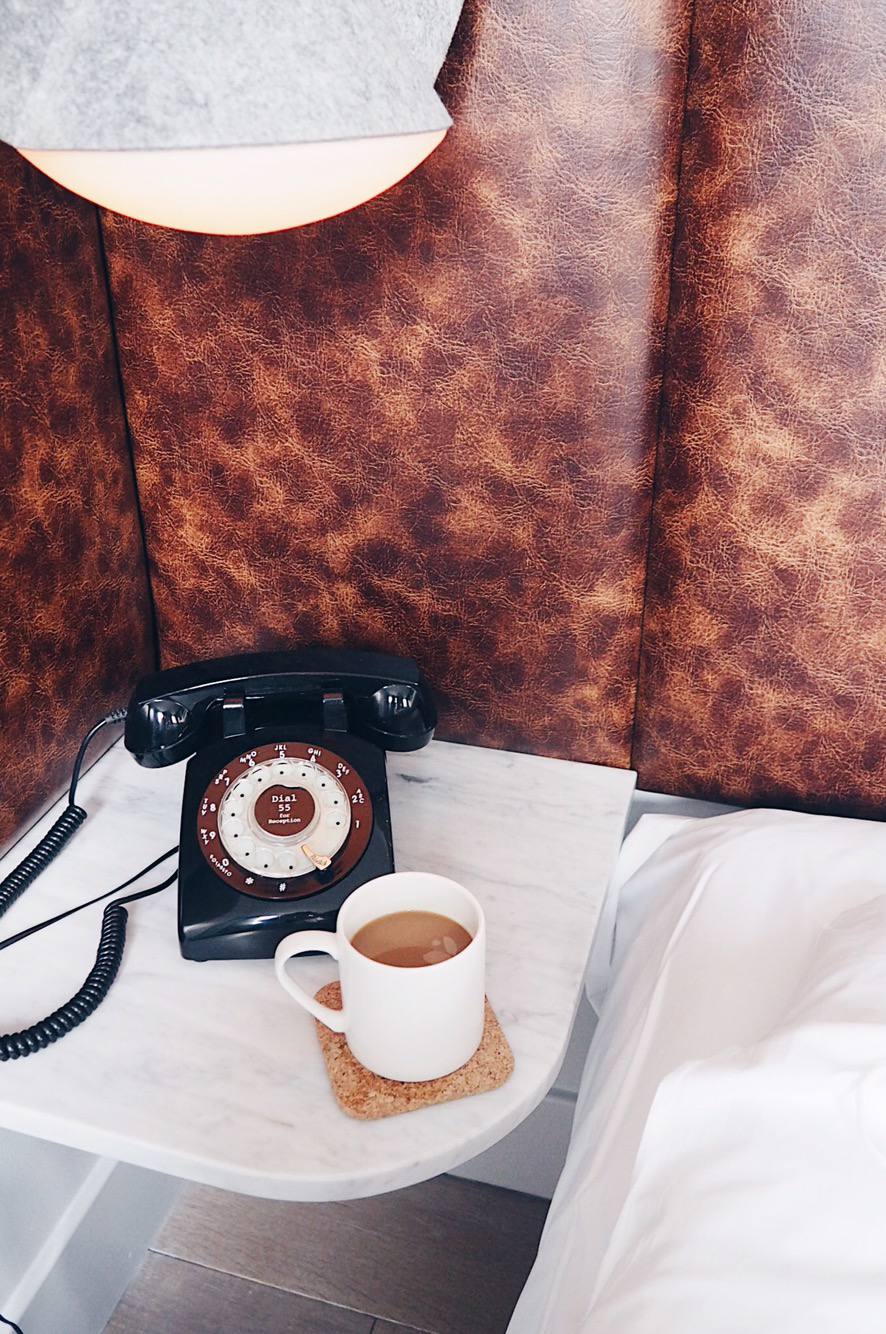 Hyde & Son
On the ground floor of Eden Locke, you'll find that the hotel reception is part of a beautiful, botanical-themed coffee shop overseen by Global Barista 2017 James Wyse. In my student days, I probably lingered over a novel in every coffee shop in the city, so I can say with a shred of authority that Hyde & Son is the most Instagrammable coffee shop in Edinburgh.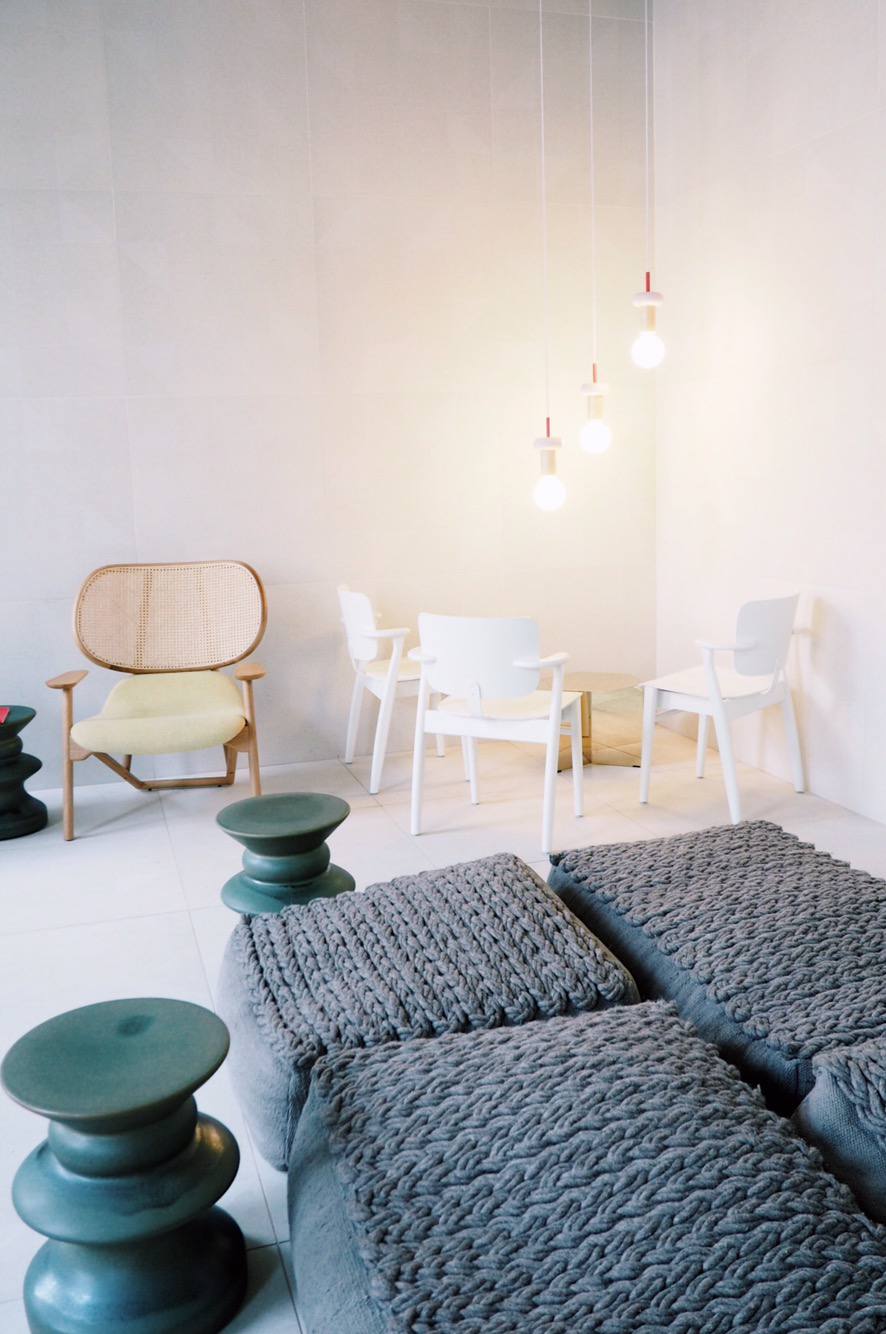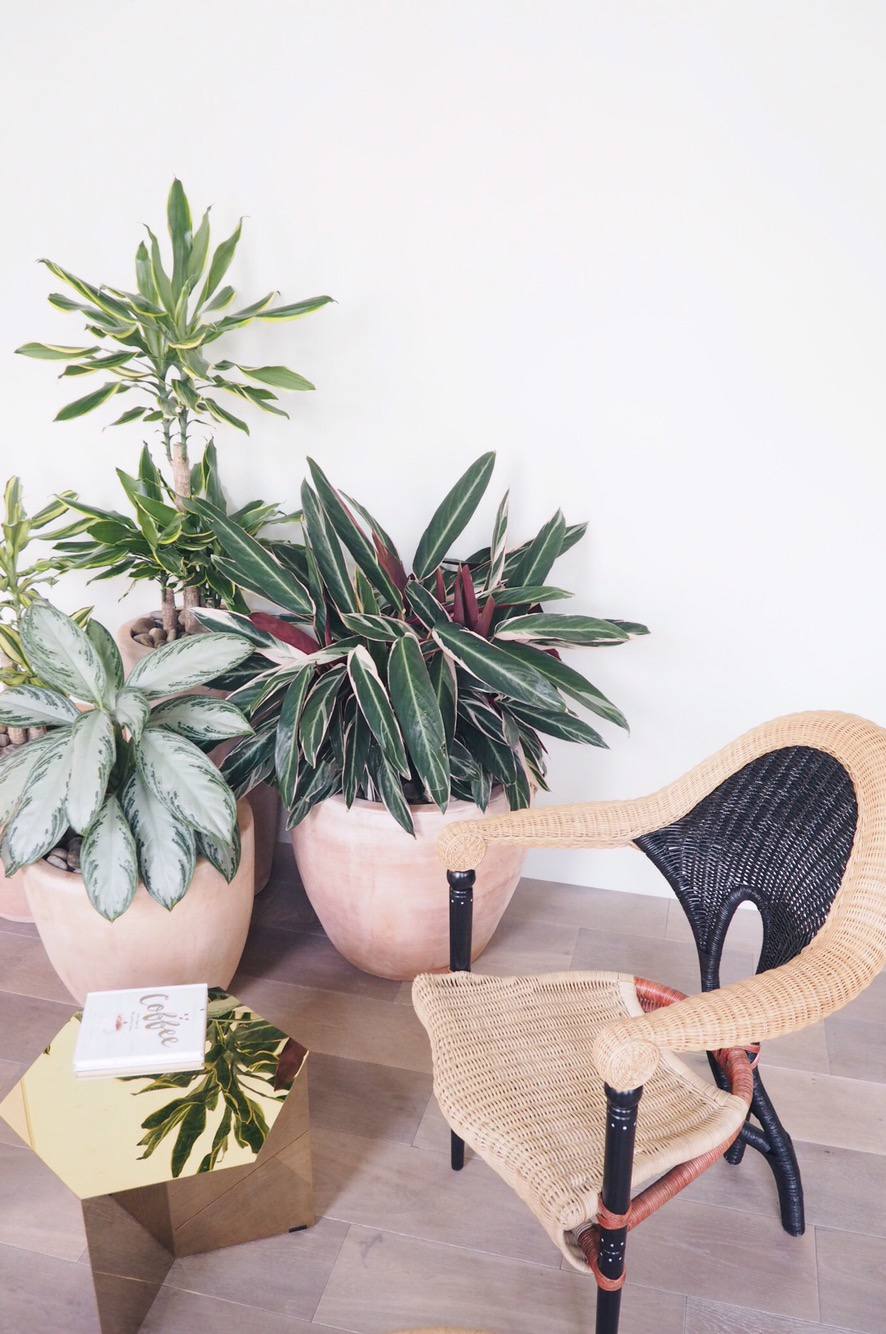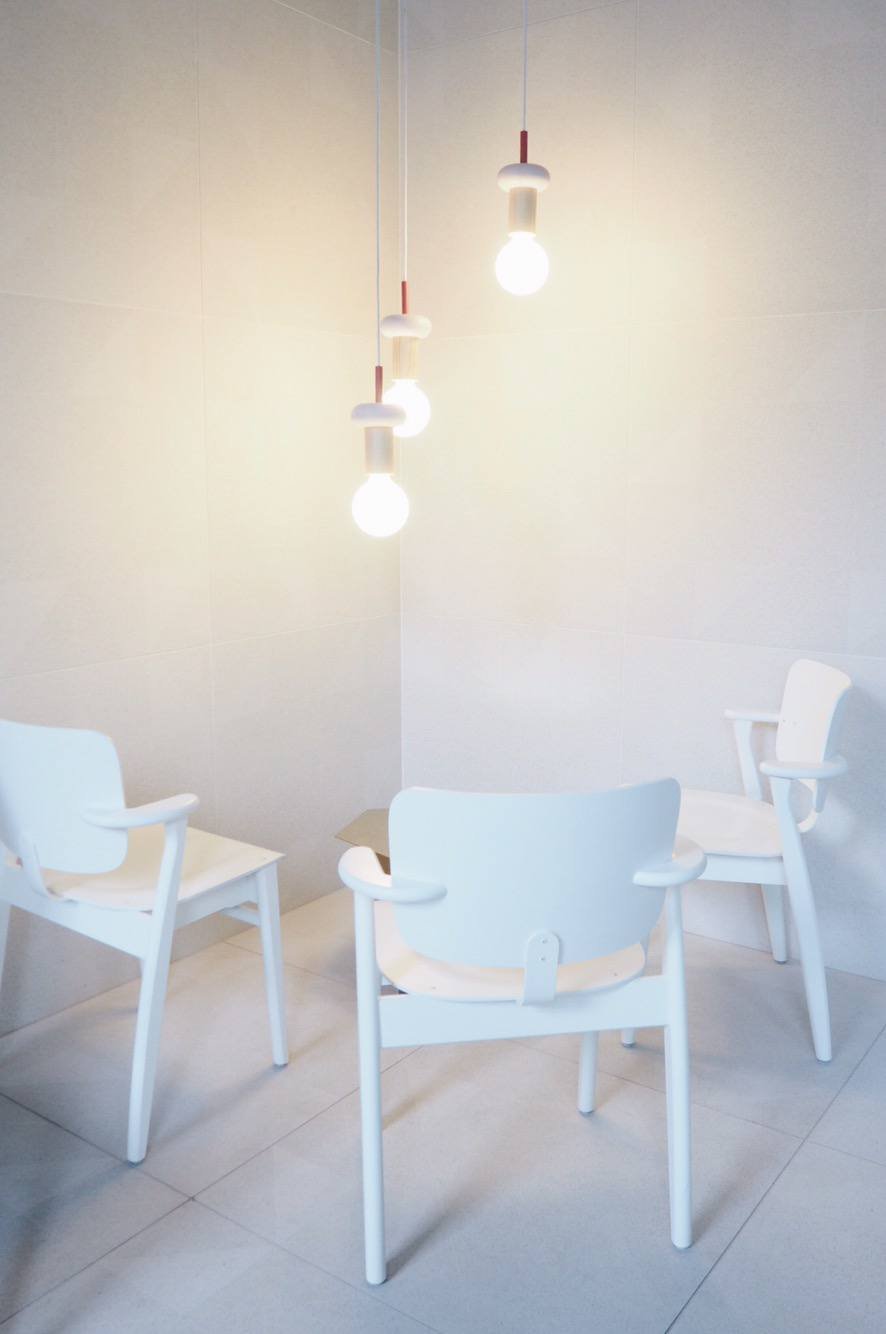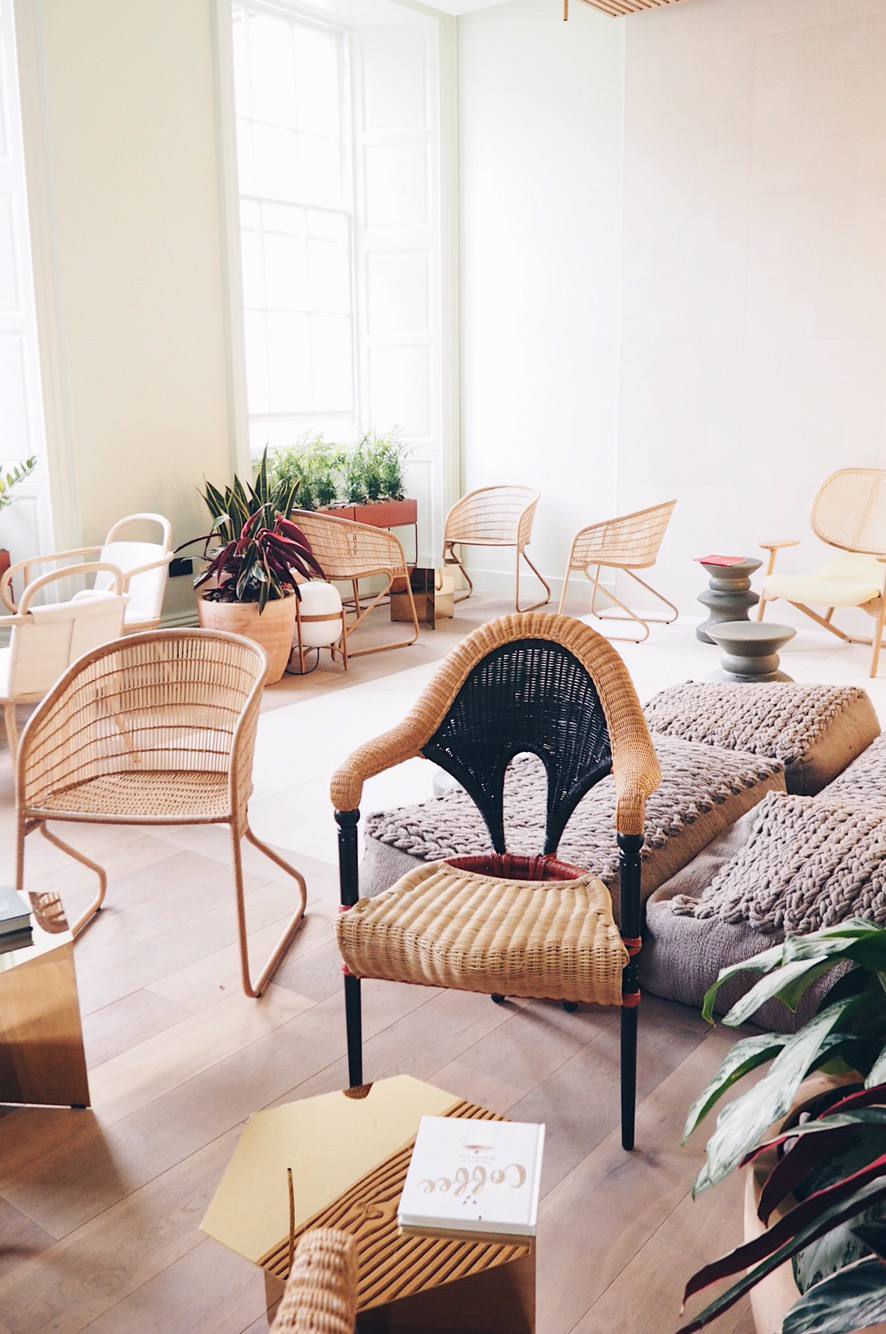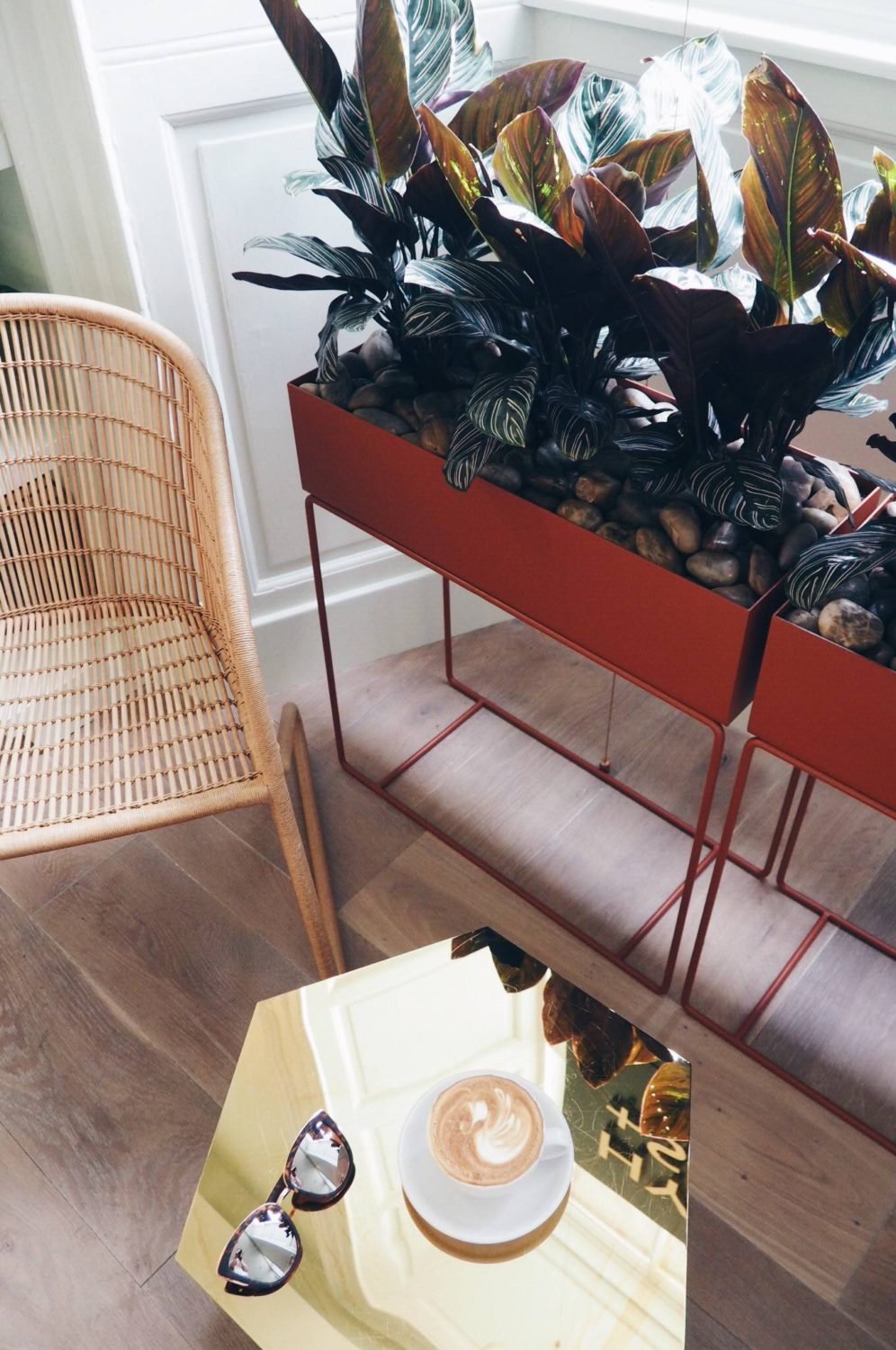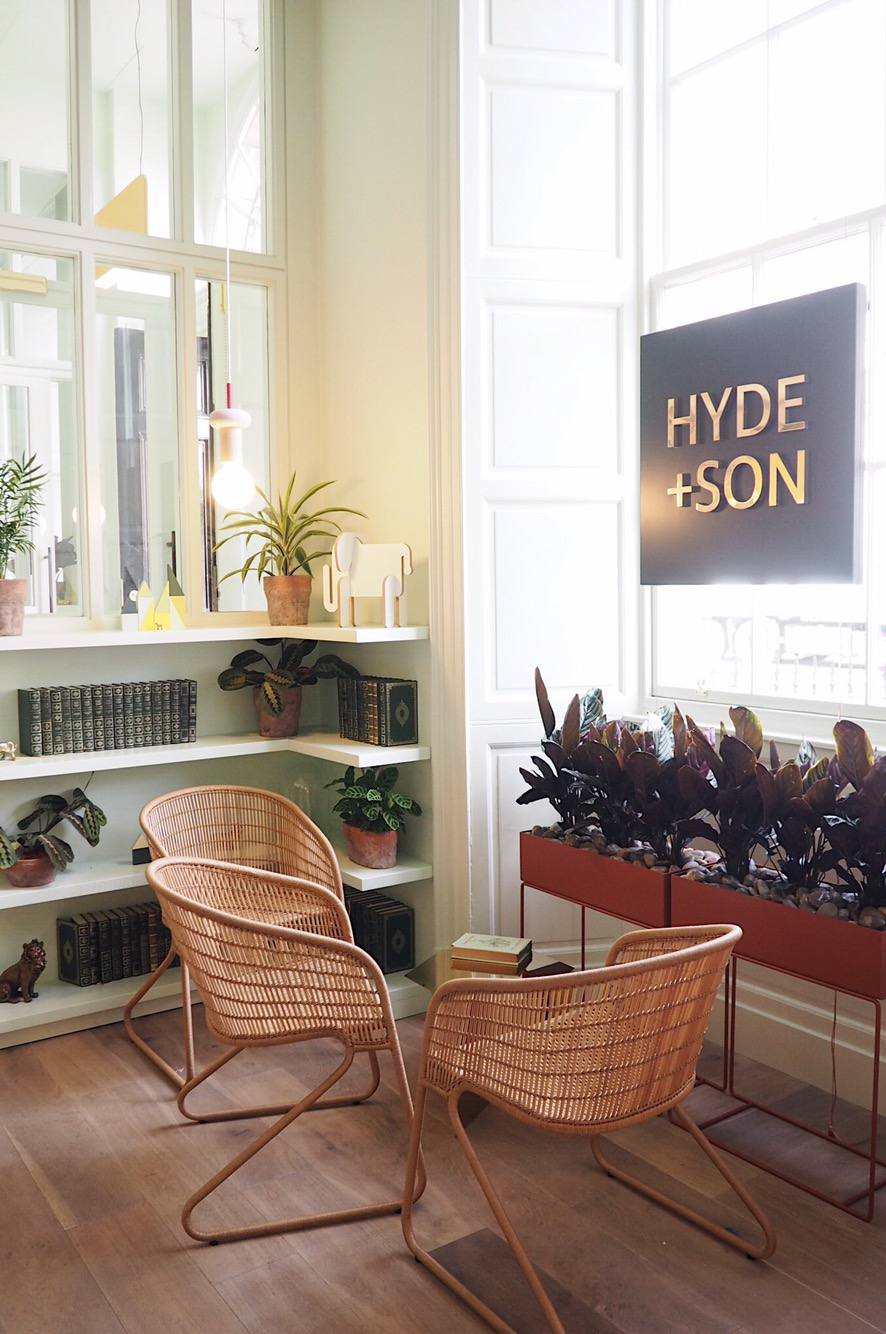 I spent a delightful morning sipping lattes and munching on peanut butter and banana croissants baked locally at Grams, before heading out to rediscover Edinburgh (more on that in another post).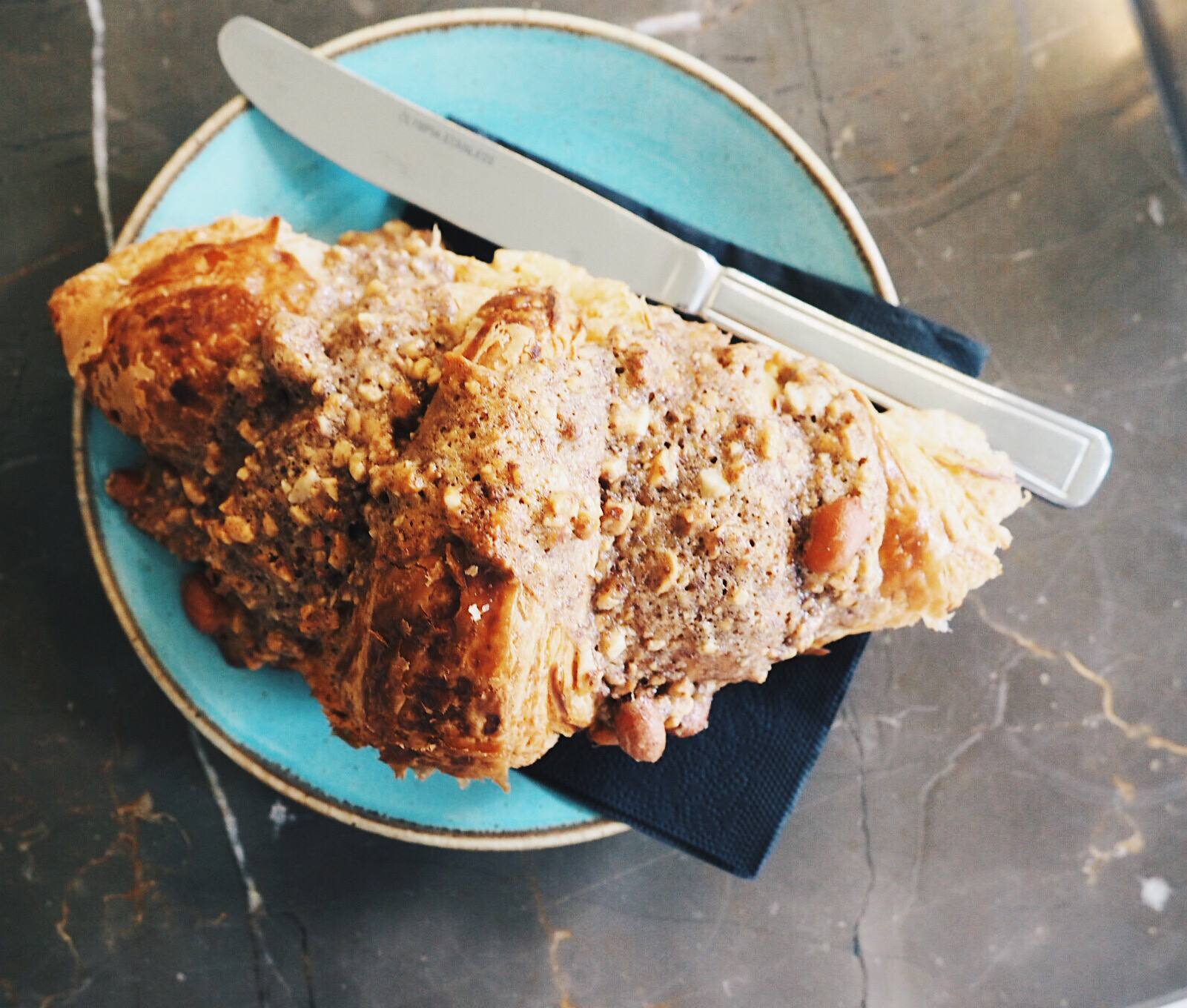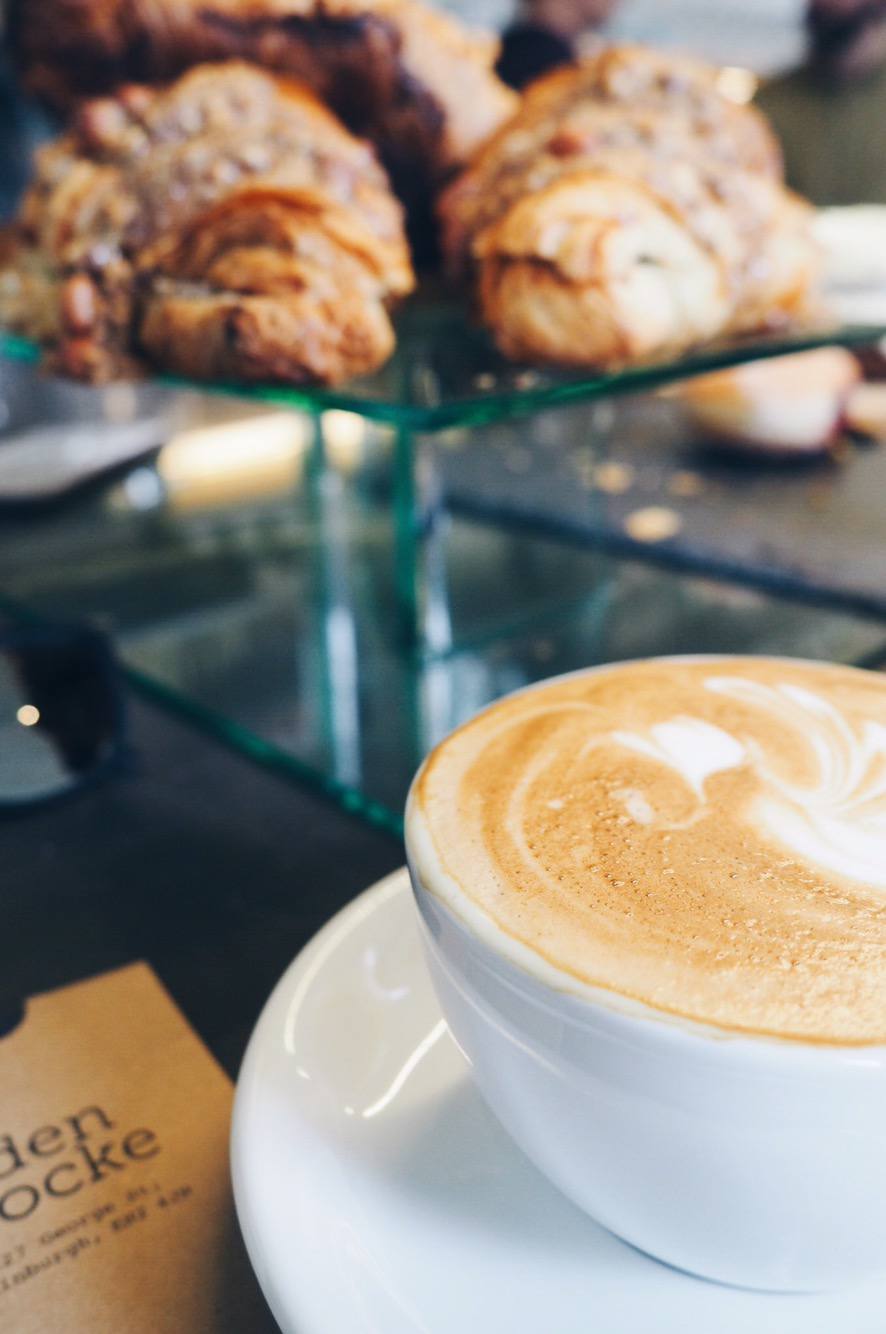 Hyde & Son serves coffee and pastries by day and cocktails by night. The cocktail menu is full of artisan Scottish spirits supercharged with caffeine, and even non-coffee drinkers will find something that pleases their palate.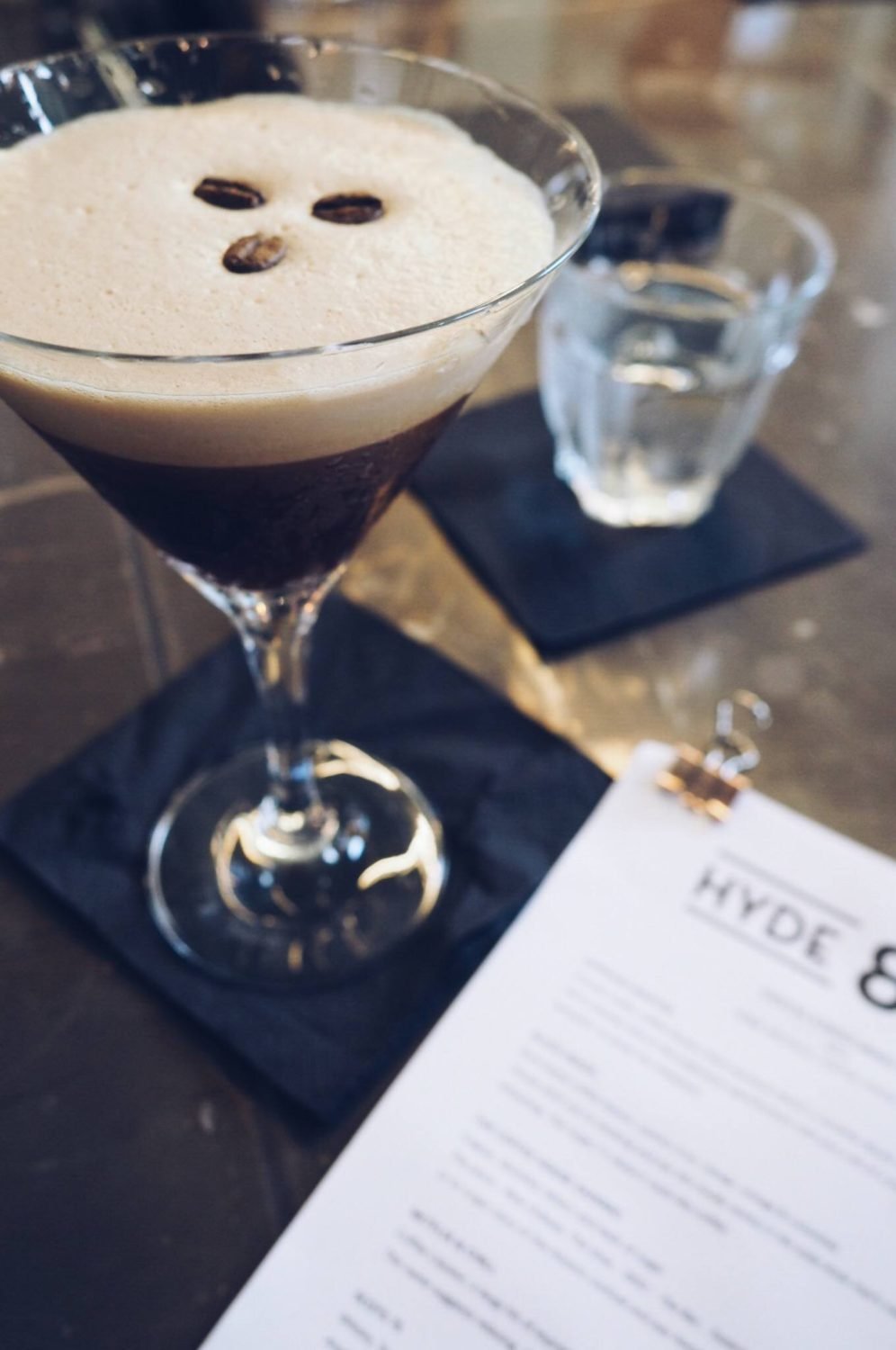 I asked whether Hyde & Son plan to serve the classic cocktails for those who are overwhelmed by the bespoke menu, and the bartender shook his head. "That's not what people come here for". Far from sounding snobby, he explained that they take people through the menu, asking about their likes and dislikes, before recommending one of their cocktails. And more often than not, people are glad they chanced it. I can vouch for this strategy's success: I'm not a negroni drinker, but the twist that Hyde & Sons mix their's with may just have converted me.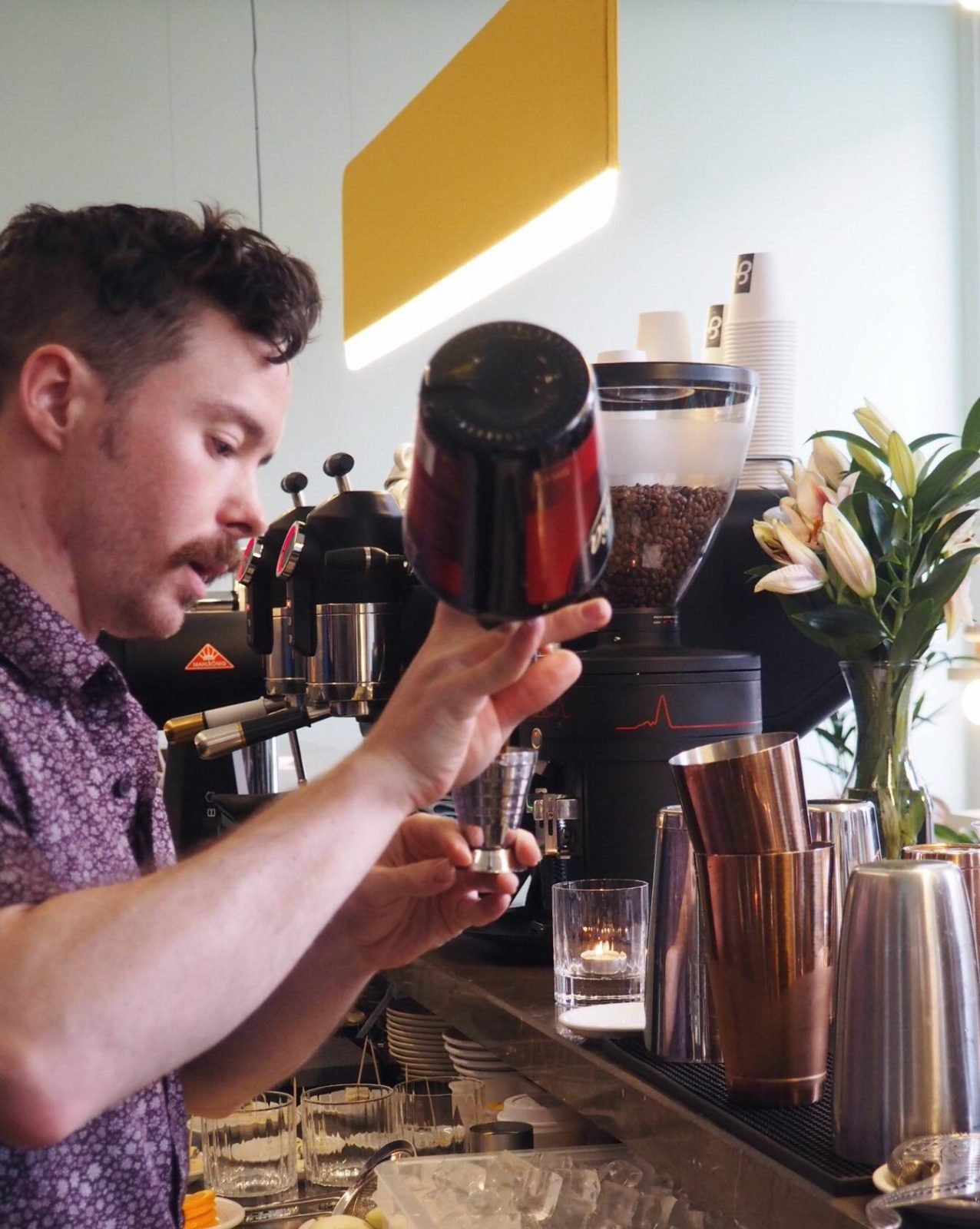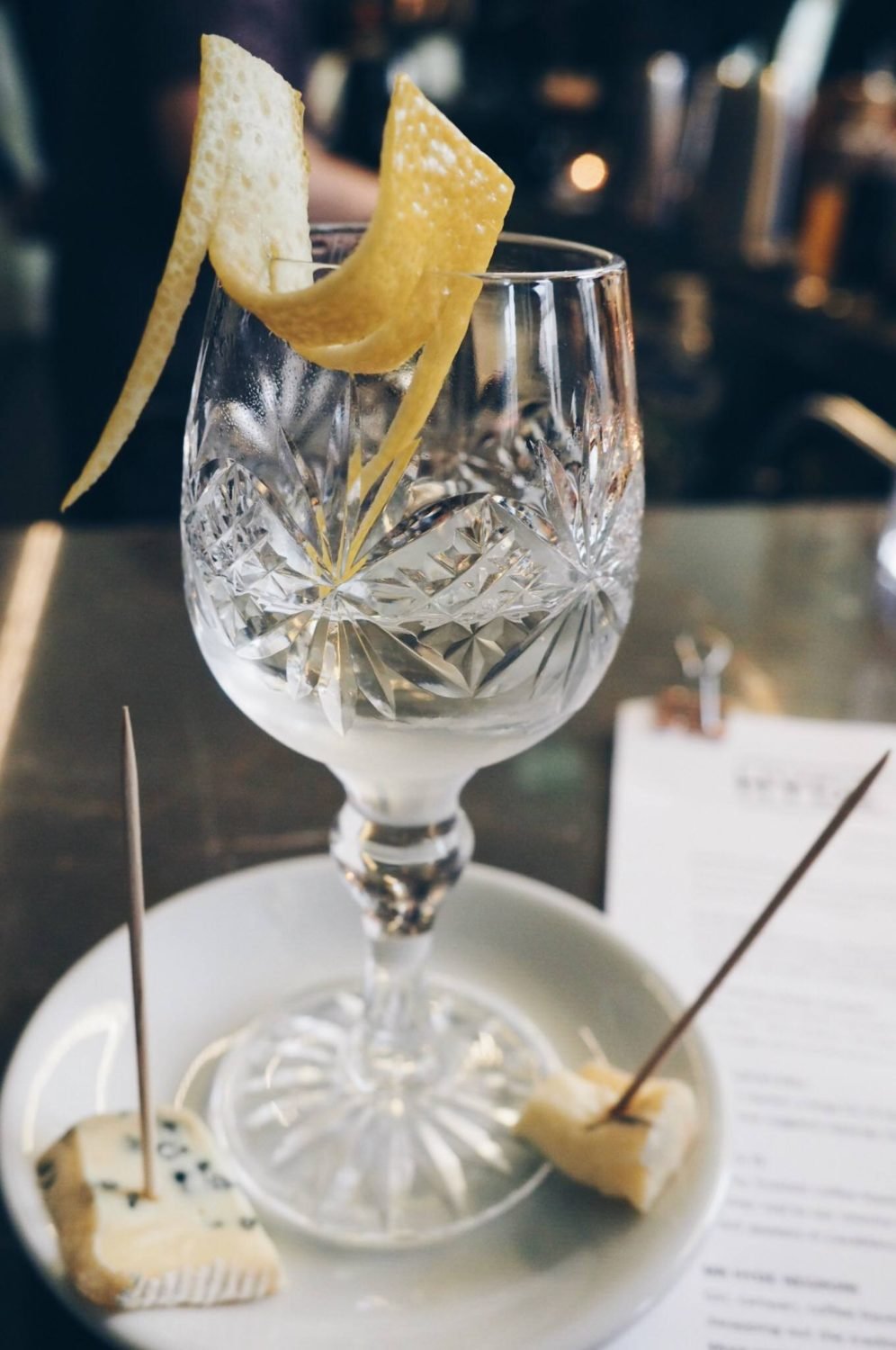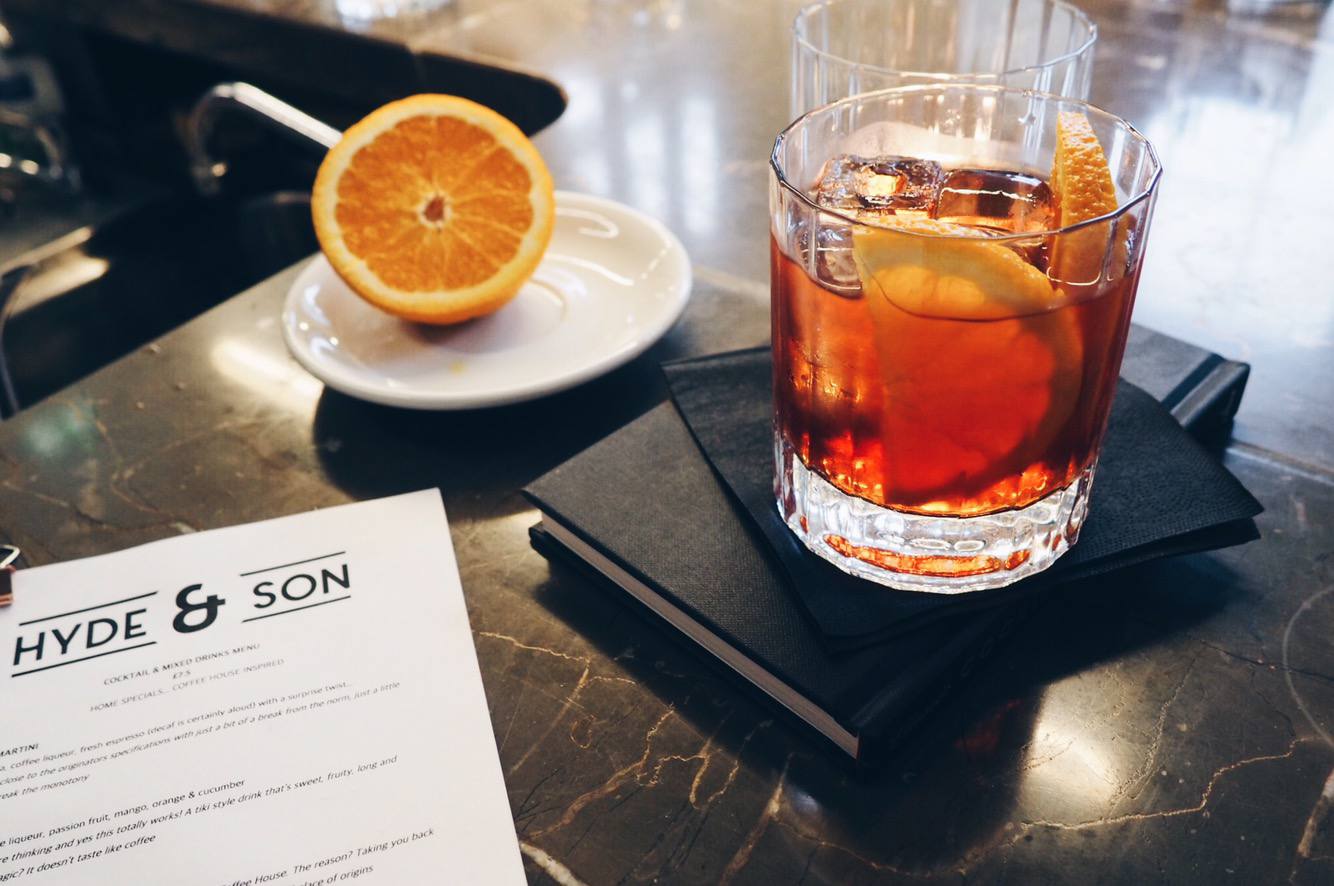 Hyde & Son is certainly a 'woke' coffee-shop-cum-cocktail-bar. I noticed that the bartender was testing his concoctions on the back of his hand instead of the usual way (using a straw), and he explained that his method serves to minimise the amount of plastic he uses every day. That's something I can drink to.
Having first opened their doors in London, the Edinburgh aparthotel is Locke Hotels' second venture and personally, I can't wait to visit more of them and see how they bring their host cities' character into their design. Do your Instagram grid a favour, and book Eden Locke when you visit Edinburgh. And hit me up if you need suggestions for things to do! I should really use my four years of intense research to write a guide to Edinburgh's best drinking spots, shouldn't I?
If you love hotels made for Instagram, check out my list of the most Instagrammable hotels in the world.
You can  follow me on Facebook, Instagram and Twitter for more updates from my adventures in the UK and abroad. You can also subscribe to make sure you never miss a post.
All photographs were taken on my Olympus Pen E-PL7.
I was a guest of Eden Locke Hotel but opinions and Instagram obsessions are my own.