Long before the addictive car crash that is Geordie Shore hit our screens, the North East was already famed for its nightlife. And it's not just Newcastle that boasts the best drinking spots. Sunderland, Durham and their various North East neighbours all offer an array of pubs and bars with one thing in common: the female clientele. Say what you want about them, but North East ladies know how to do night-out glam.
I've enjoyed an on/off residence in the North East for a while now and let me tell you, the region has it's own breed of lasses. Here's a little just-for-fun get-ready guide to help you doll yourself up for your own night out in the North East. And if you need advice about what to do and where to go when you're in the North East at night, I've also got a post for that – but seriously, my best advice is to just get on the bevs and see what happens. Like, if you don't know how to enjoy yourself here, you can't drink with us…
A girl's guide to preparing for a North East night out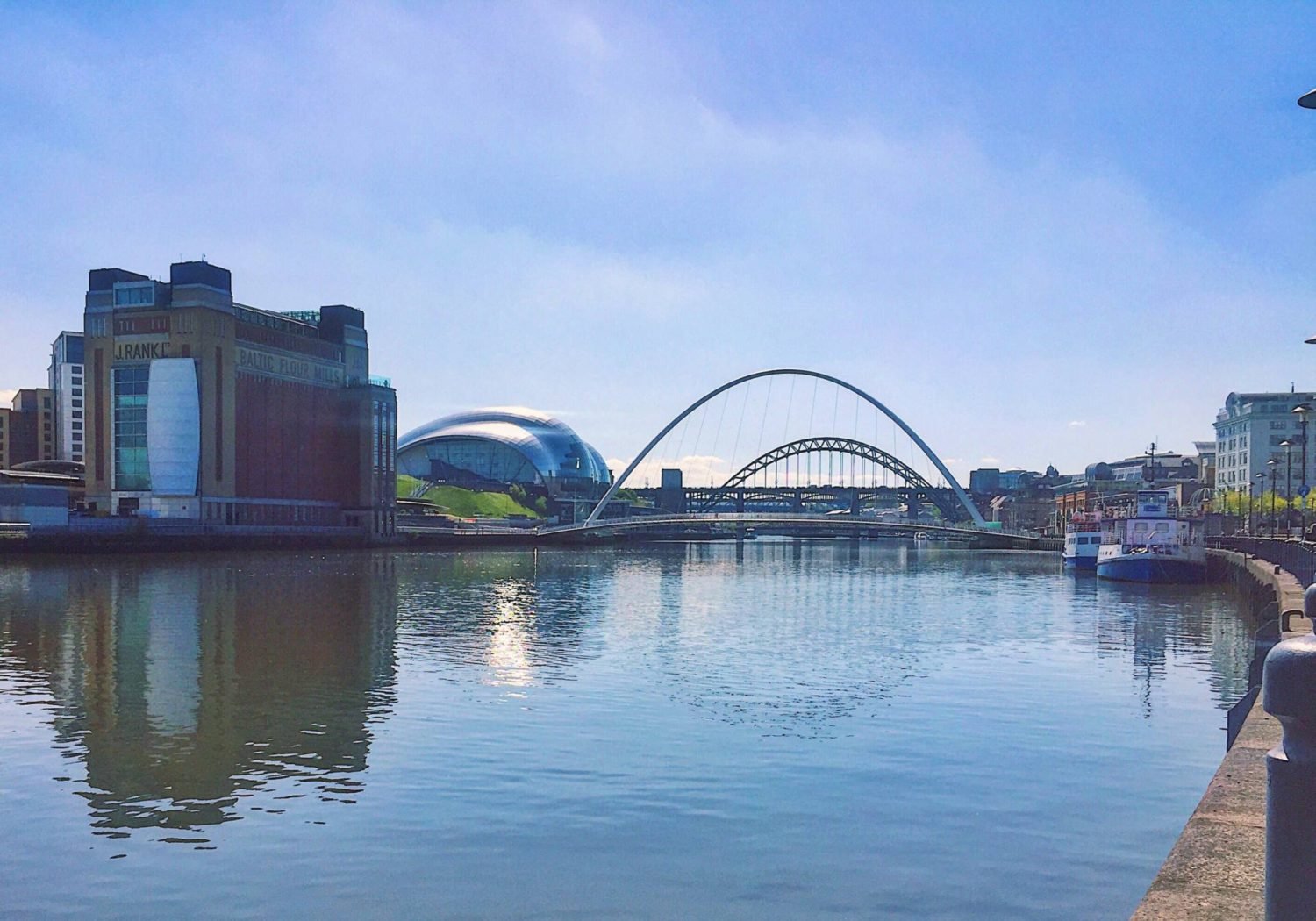 Like all of the best nights out, yours will invariably begin with you lying on the couch in your comfies, inwardly thinking that you 'can't be bothered' to go out as the group chat starts to blow up with, "Can't wait for tonight ladies" followed by a choice collection of alcohol related emojis and maybe an aubergine from that one lass who probably has issues. Don't worry if you're not feeling it, a carb-loaded tea followed by a booster glass of vodka coke will provide enough energy to haul yourself up off the sofa and get into the shower to wash that biscuit-scented but fail-safe St Moritz fake tan off.

Once showered, turn the tunes up and maybe slap a bit of instant tan on to be safe. If you can't find your tanning mitt, your fella's sock will do.
Add a generous spritz of perfume, a metallic temporary tattoo  and you can go on to the next stage.
Make-up
Never mind what your actual face looks like, because you can just contour in a deceptive bone structure. The more chiselled your new face looks, the better. Once your contour is on fleek, apply your highlighter. You're aiming to channel silver pixie vibes, with rose gold cheeks that reflect the Toon's bright lights. Just keep patting more and more of that sparkle on until you're luminous, like a shinier Angel of the North.
Most importantly: false lash application, only to be attempted before your second drink. Walking into a North East nightclub with only your natural-born, pitifully sparse lashes to bat at people is the equivalent of trotting into the office in your PJs with drool on your cheek. Totally inappropriate, and will put you at risk of people laughing, pointing and distancing themselves from you. Finish with overlined lips and a couple of coats of lipstick, shade Blozza, and your visage is ready for the North East masses.
Getting dressed
Don't even think about wearing tights. Social suicide. And forget your coat, your Northern blood will keep you warm in your crop top and choker combo.
When the final look is complete, make sure you upload some subtle snapchats so that the lad(s) you're hoping to lunge at tonight are aware that you're out, you're available and you're looking lush, pet.
Around this time, the girls will be arriving – summoned by the token pre-game Snapchat: a bottle of Prosecco sat in your fridge and a cheeky caption about it being Ladies Night. Don't forget to also let everyone on Facebook know that you, you classy classy lady, will be drinking Prosecco this evening. Oh, the glamour. Before the Jager, that is.
A few nice finishing touches: battering the taxi driver's head with bad craic on the way to the club, falling out with one of the girls and clattering to the cobbled street outside the bar.
No matter what happens, be sure to pick up some cheesy chips on the way home. Something's got to keep you warm against that Northern breeze.
This is a sponsored post but style advice is my own. I love ya, Northern lasses!