Vorarlberg is best known for its incredible ski slopes, but Austria's westernmost region is also a lovely place to visit in the summer months. I'm not into winter sports (read: I'm a giant wuss), so I visited Vorarlberg in August to explore the area's fantastic hiking trails and world-class golf courses. Yup, I am now a golfer. I have a polo shirt and everything.
I'd come to the right place for my first ever round of golf: there are three 18-hole and 9-hole courses within a radius of just 65 kilometres in Arlberg alone.
A guide to visiting Vorarlberg in Summer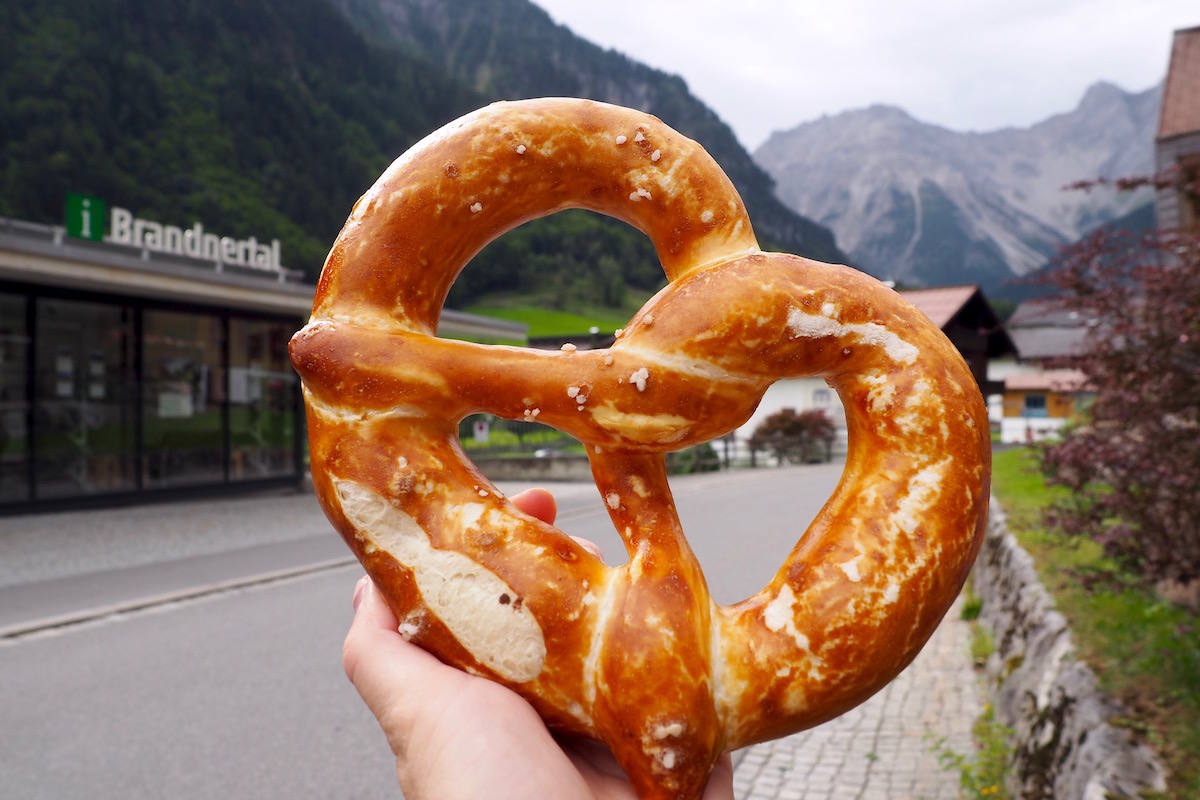 Vorarlberg is nestled between the Alps and Lake Constance, neighbouring Germany, Switzerland and Liechtenstein. The region is made up of six different holiday regions; I spent some time in Lech Zürs am Arlberg and Alpenregion Bludenz, where smatterings of chalet-style hotels stud the terrain like jewels in a fine green cloak of idyllic valleys and dramatic mountain peaks.
Walking through Vorarlberg's streets, you'll find beaming barmaids in traditional dirndls and locals greeting each other warmly as they pass – with salutations differing from valley to valley. In wintertime, these tranquil streets are covered in snow and picked through by bundled-up figures on skis, but when we visited Vorarlberg in August, the crowds were outdoors types of a different sort. Tanned faces, bare knees in hiking boots and well-dressed golf enthusiasts watch as motorbikes zoom through the landscape.
Outdoor summer activities in Lech Zürs am Arlberg
Hiking in Lech
There are loads of scenic hiking trails in and around Lech, where cow bells ring out across the landscape like wind chimes, creating a meditative backing track for your hike.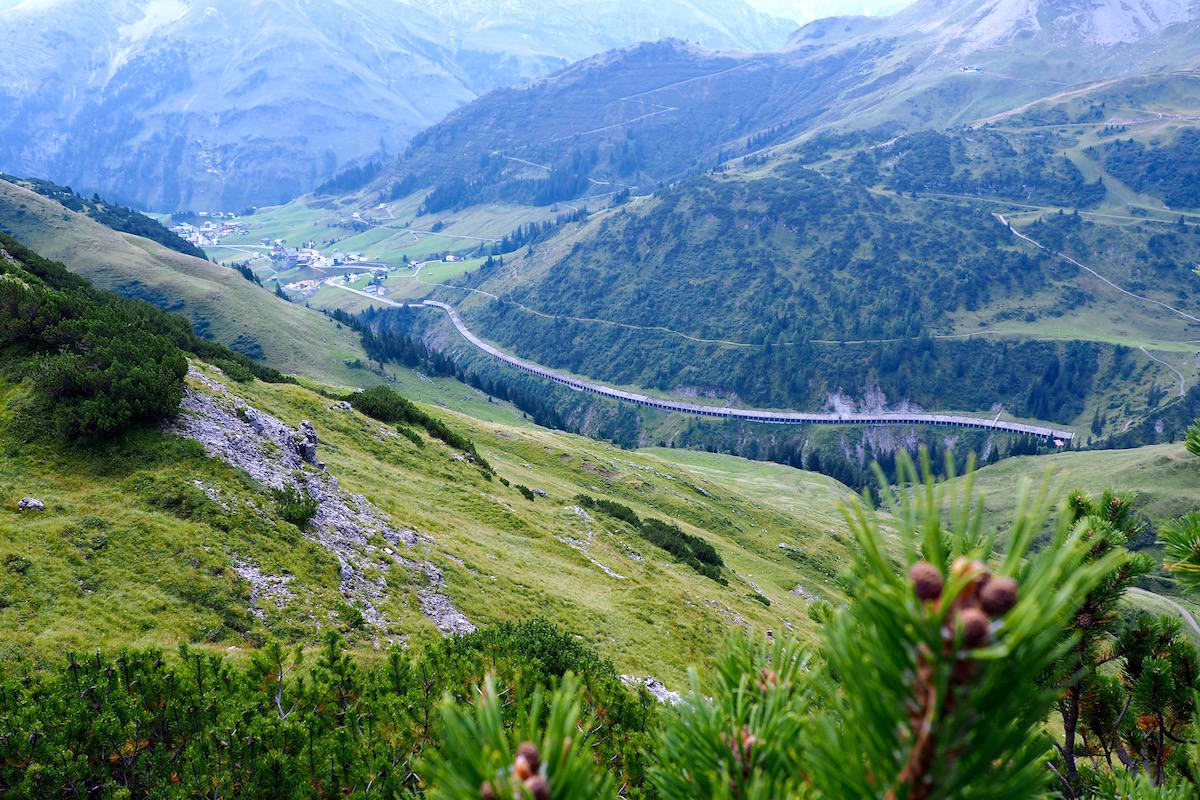 We caught the number 3 bus into the mountains and did a 13km hike to a mountainside hut, where those in the know order cold wheat beer or handmade apple cider to make the trip back down fly. The cider is made in the huts and gets stronger towards the end of the season – beware!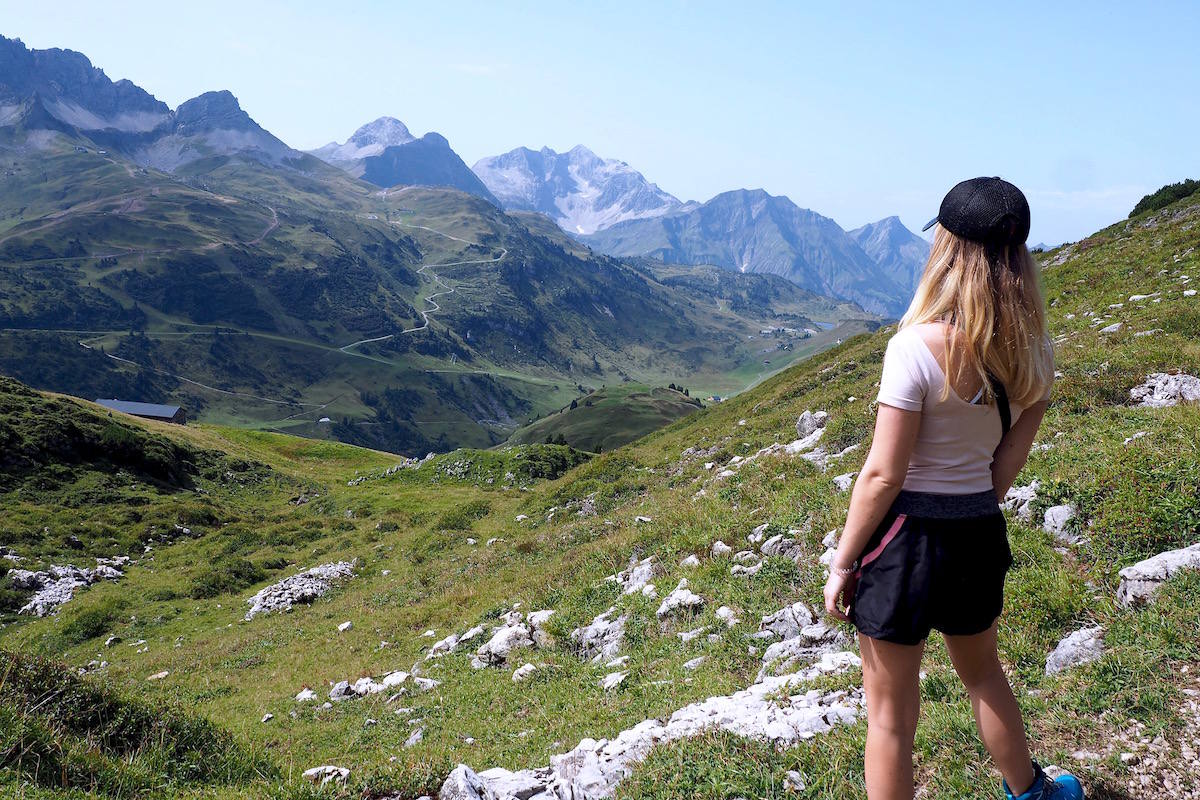 "Got your passports?" asked our guide as we picked our way back down. We were passing the old border!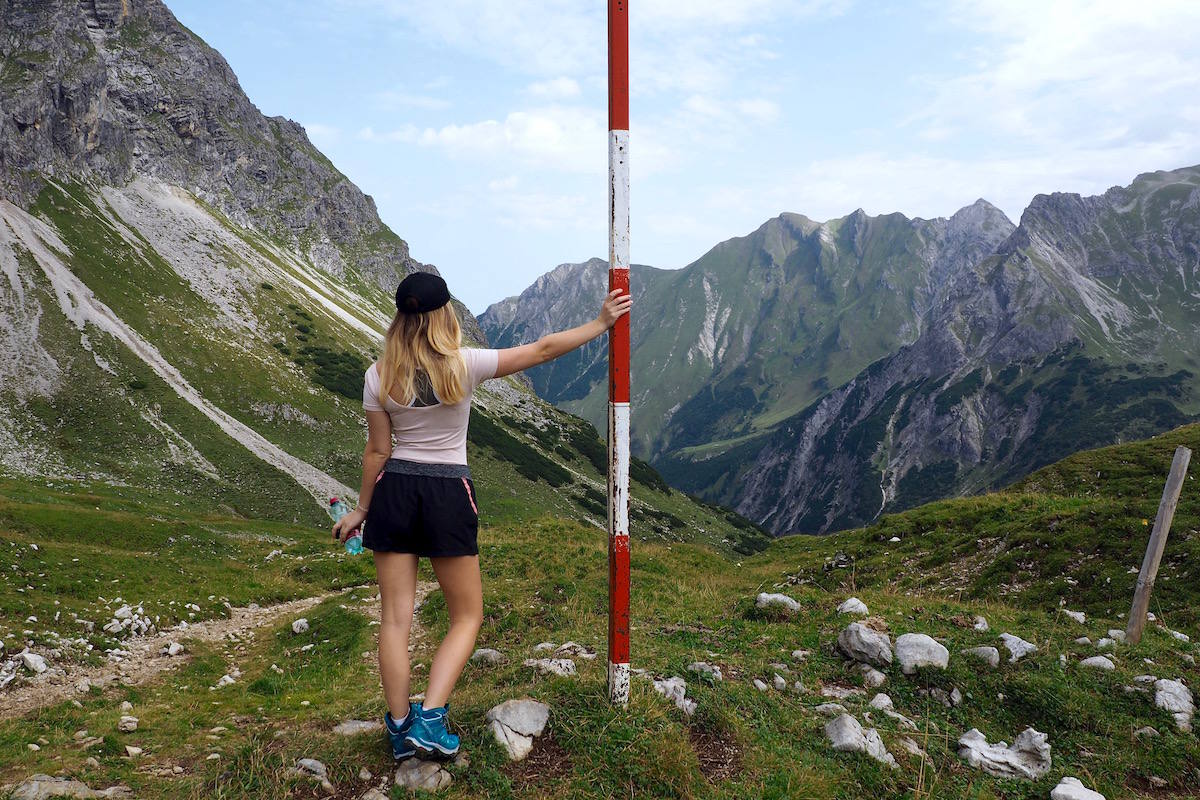 If you have more time for hiking in Lech, the area's Green Ring trail takes three days to complete.
Super sporty people might like to sign up for an annual timed mountain run of all seven peaks around Schröcken, explanatory named the Seven Summits Tour. The money raised goes to help Nepal.
Cycling in Lech
We hired e-bikes from a shop called Strolz and rode them along the Lech riverbank. Our hotel also had e-bikes for hire, but they'd all been rented the day we needed them.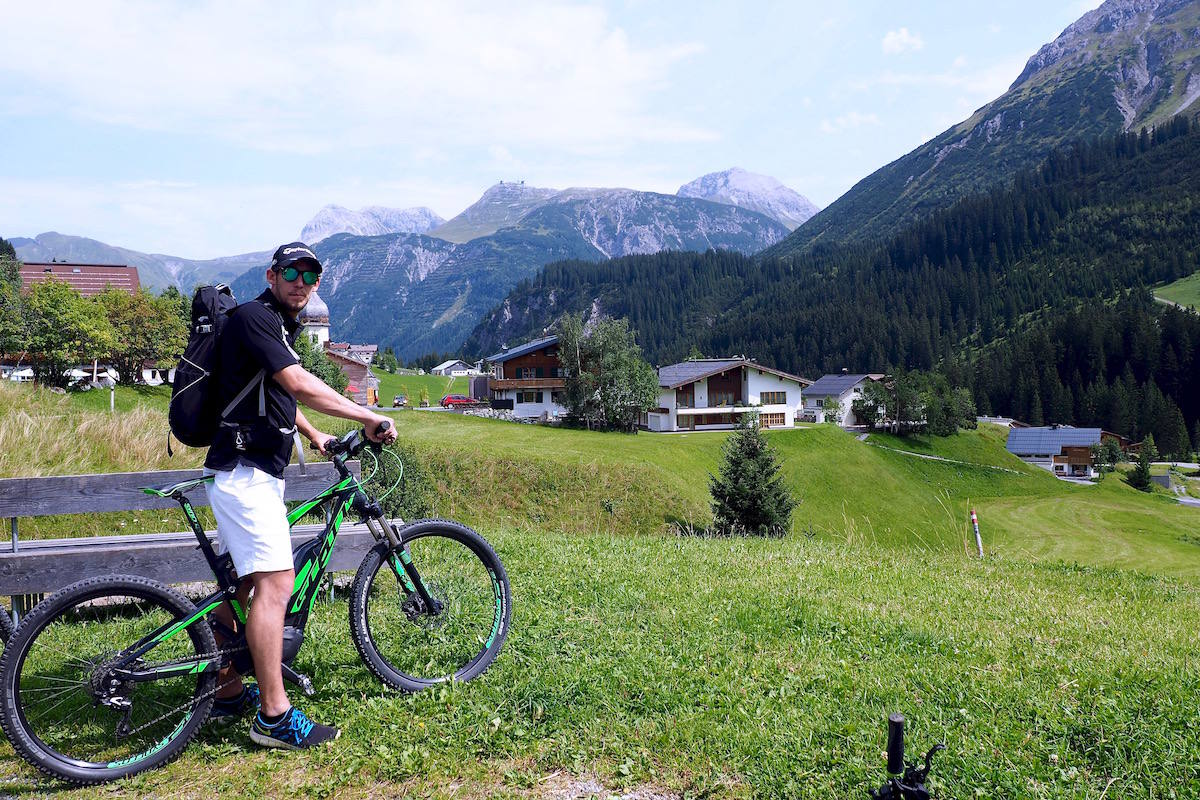 Golf in Lech
Newly-opened Golf Club Lech is one of the highest courses in the Alpine region at 1,500 metres above sea level. It's a difficult course to play, with 19 hectares of narrow fairways and the challenging doglegs of the Lech river to overcome. Perfect for my first round, really…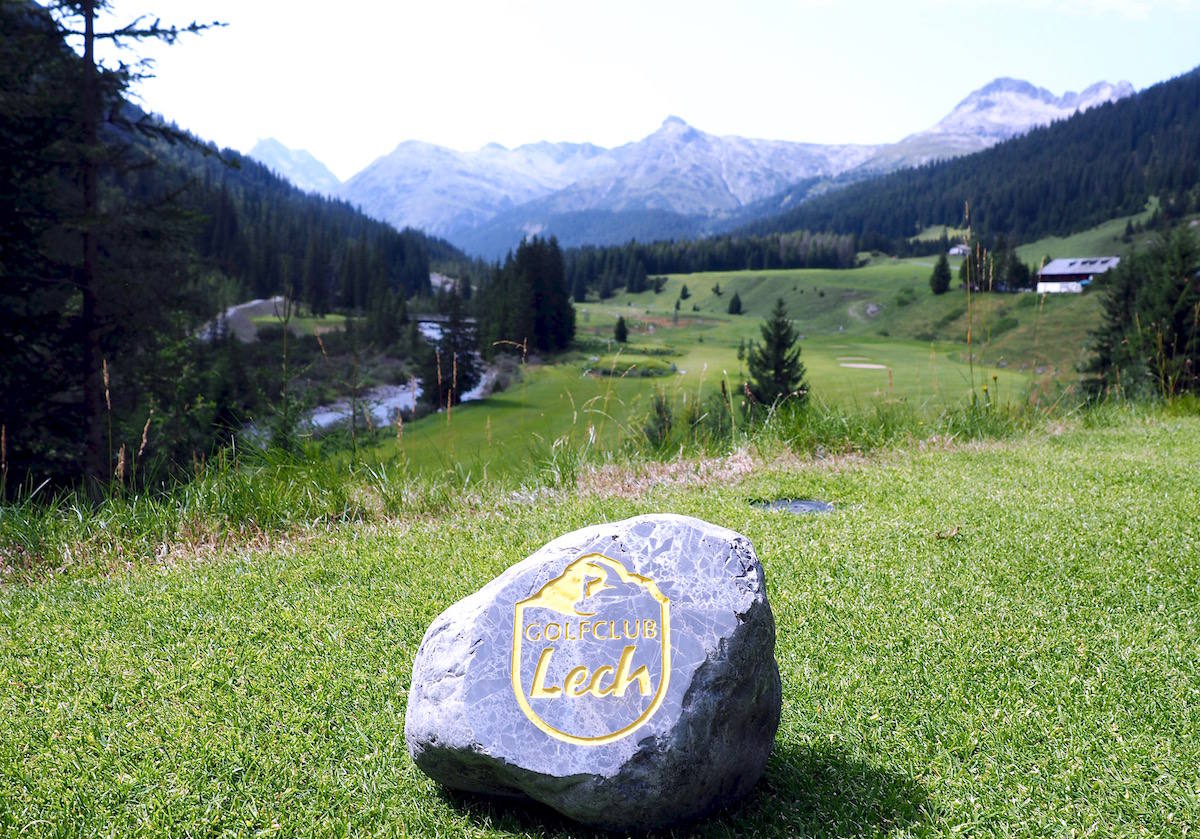 It's no mean feat to get permission to build a golf club in Vorarlberg, but Golf Club Lech actually managed to go beyond the environmental criteria they had to meet. Isn't that great?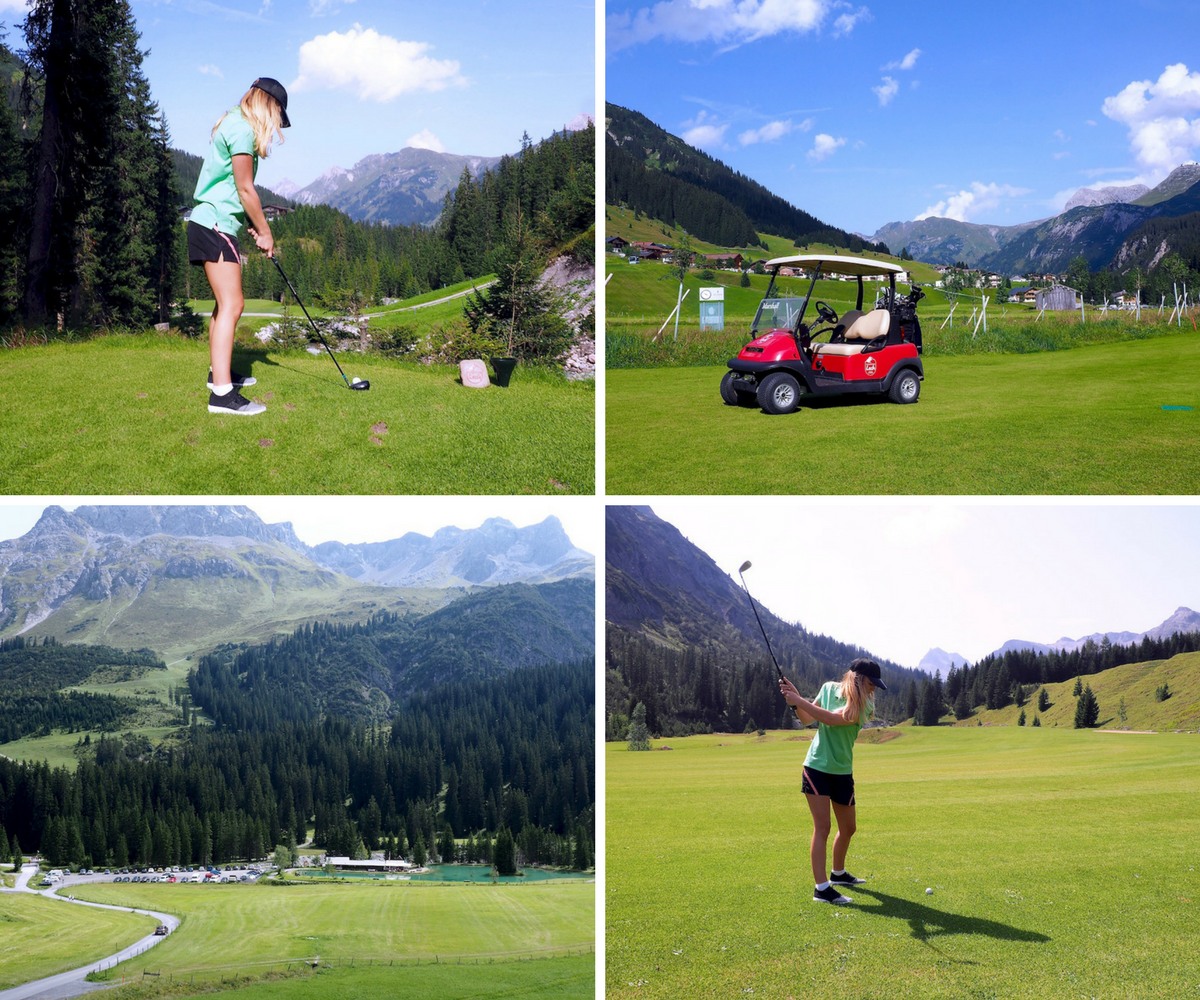 Where to eat in Lech
We couldn't resist the apple strudel at Hûs Nr. 8 (have a walk around the inside if you want to feel like a giant), and we also enjoyed the fixed-menu dinner at Hotel Gotthard's on-site restaurant.
Where to stay in Lech
We stayed at Hotel Gotthard, a family-run golf hotel in a gorgeous chalet building. It's just 200 yards from Golf Club Lech and has a gloriously rustic feel that complements the surroundings outside.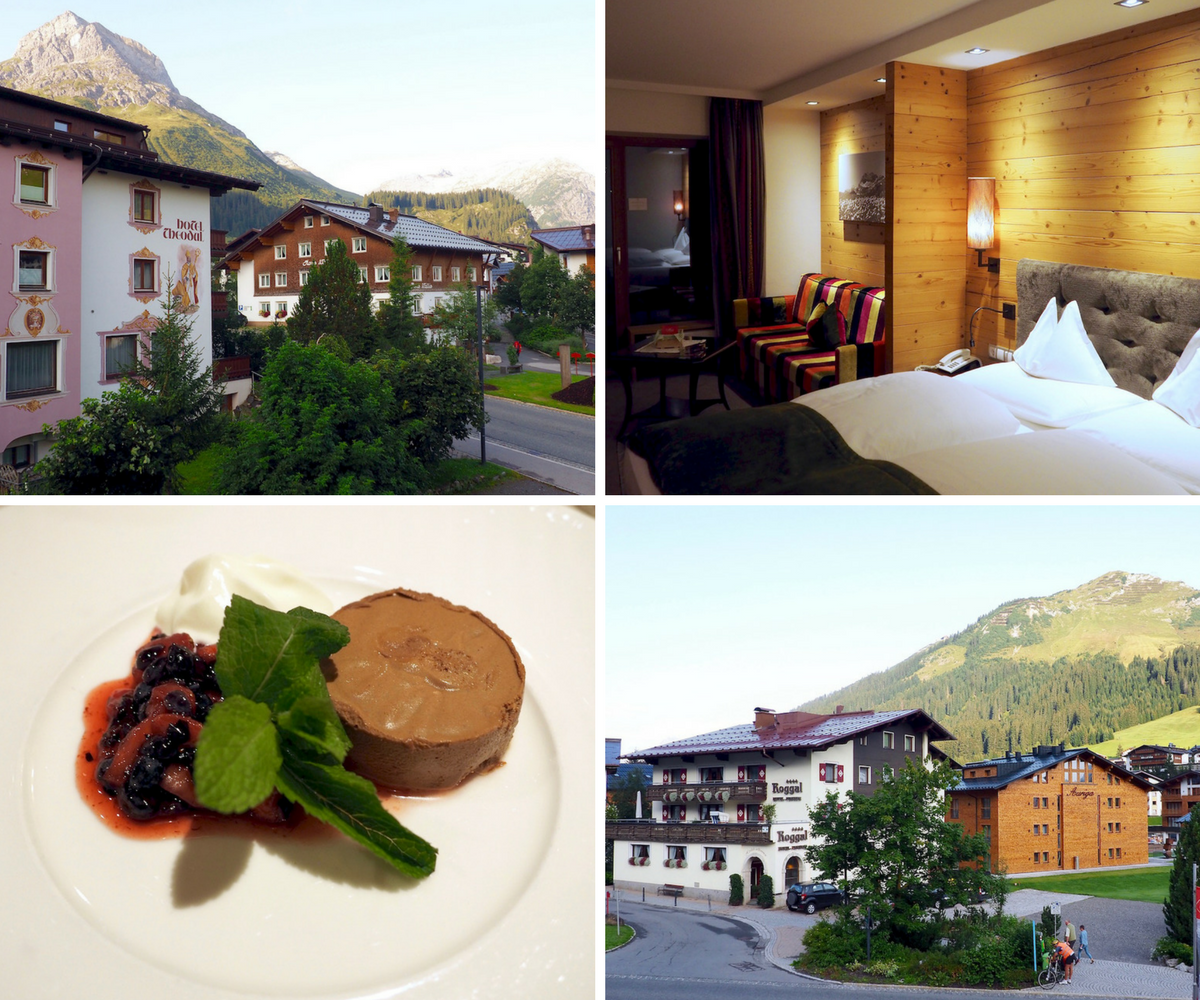 Omesberg 119, 6764 Lech am Arlberg
+43 (5583) 35600
---
Check more hotel prices and availability in Lech
---
Outdoor summer activities in Brandnertal
This valley in southern Vorarlberg has three villages, Brand, Bürserberg and Bürs. We spent two nights in Brand. This village offers 400 km of hiking trails, 110 km of mountain-biking trails, tennis and indoor courts, riding halls and stables, three 3D archery courses and more. You definitely won't be bored if you visit Brand in summer – in fact, there are more tourists here in the warmer months!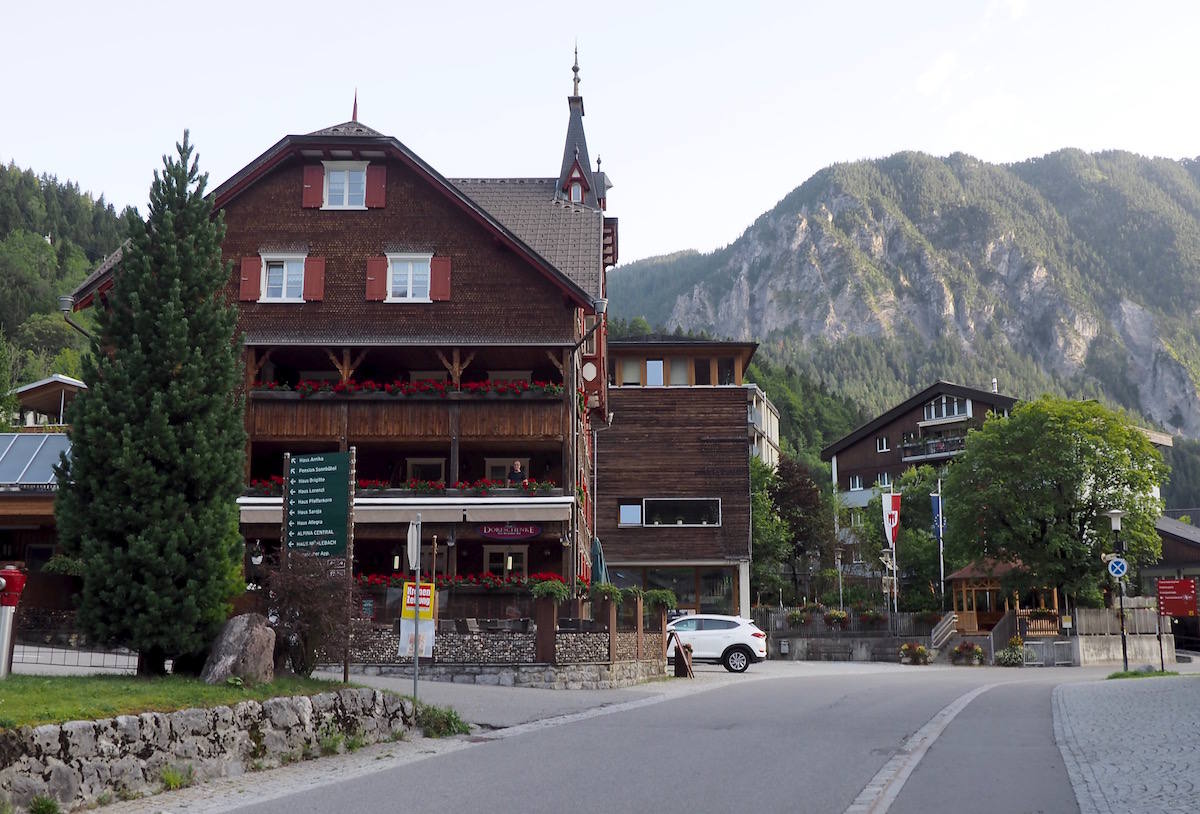 Hiking at Lünersee
Lünersee lake is situated at a height of 1970m at the end of the Brandnertal valley in Brand, at the foot of the Schesaplana.
If you're staying in Brand, I highly recommend taking the bus to Lünerseebahn (Landbus 81) from the station Gemeindezentrum (opposite of the tourist office). You can ride the cablecar to the top and spend an idyllic afternoon tackling one of the hiking trails or walking leisurely around the stunning lake, which takes around two hours. More if you stop for photos and a Mars bar and beer break, like we did!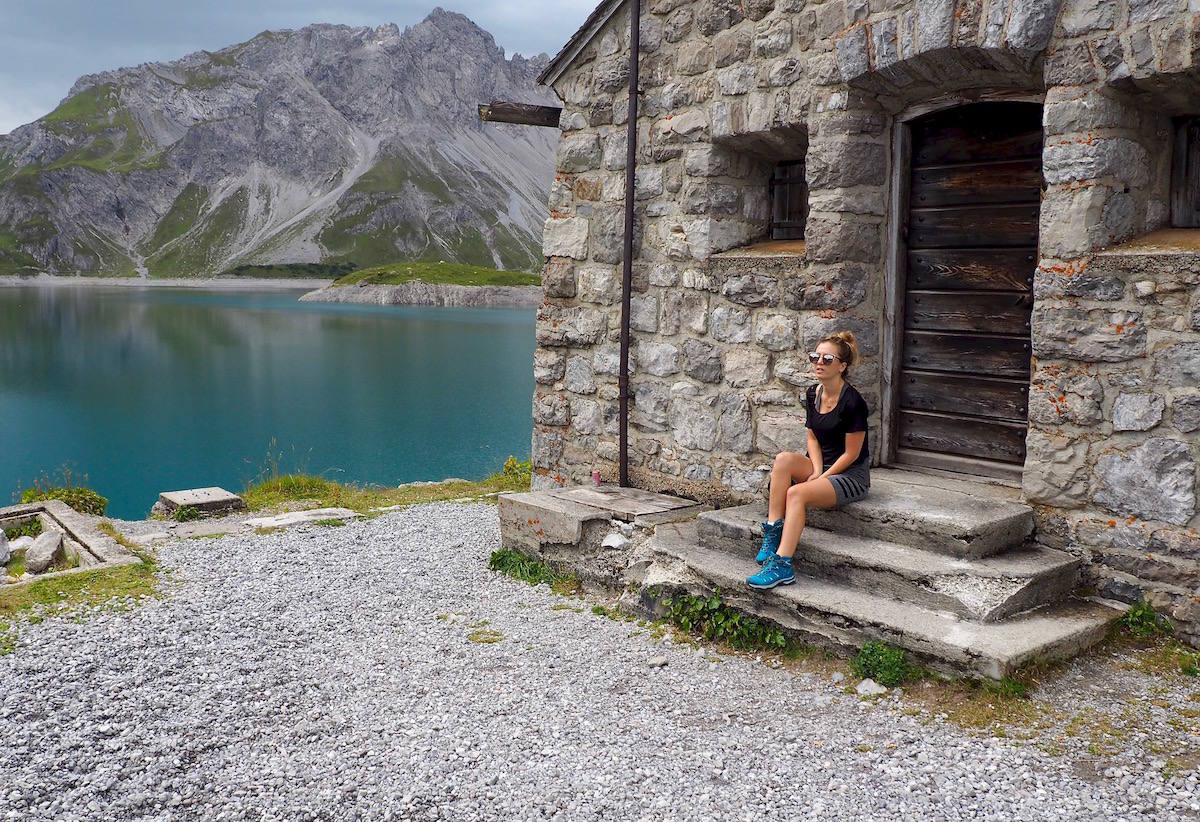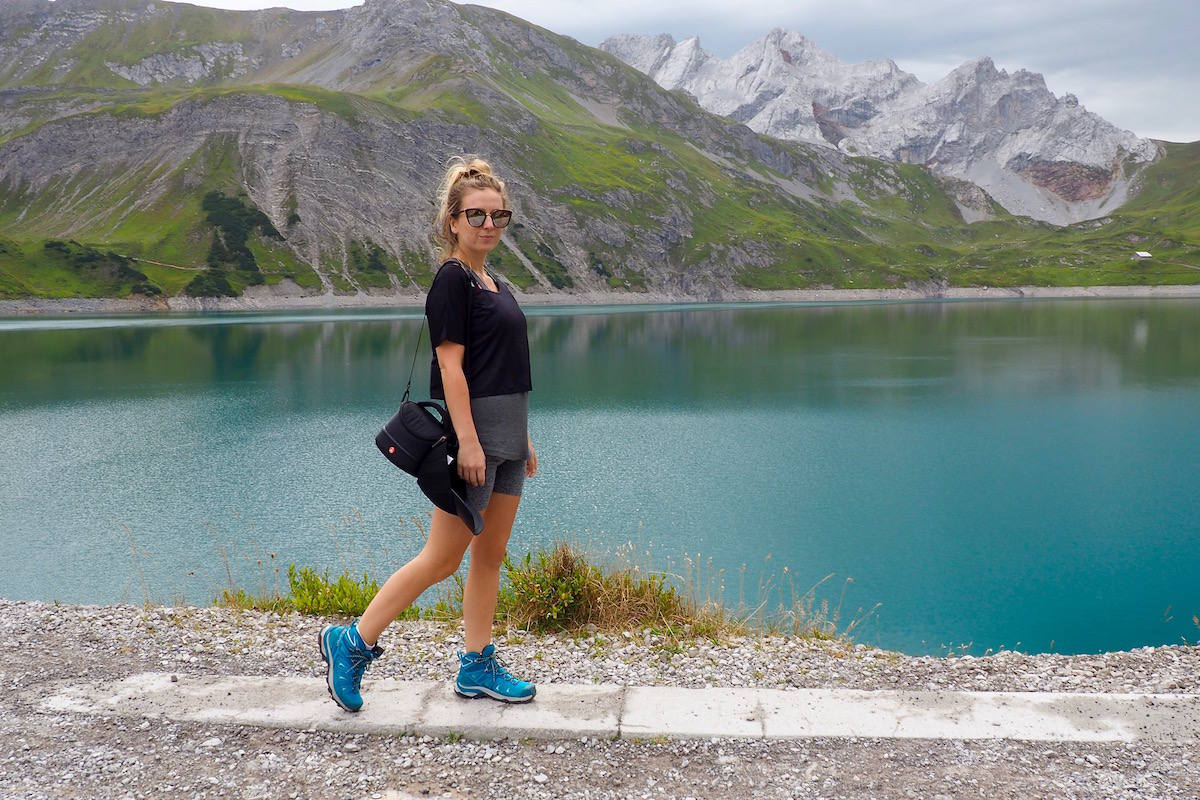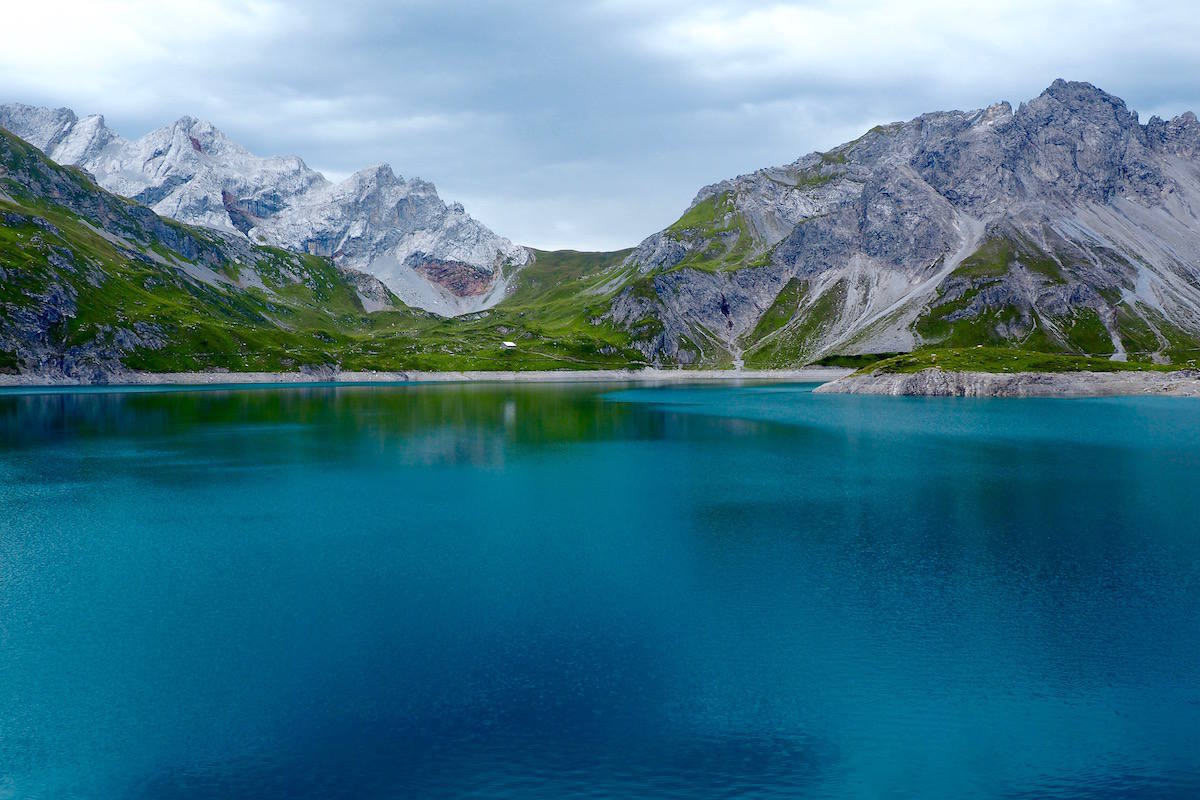 Legend has it that there are four boxes of buried treasure hidden somewhere under this dam, dating back to World War 2. Shame I forgot my shovel!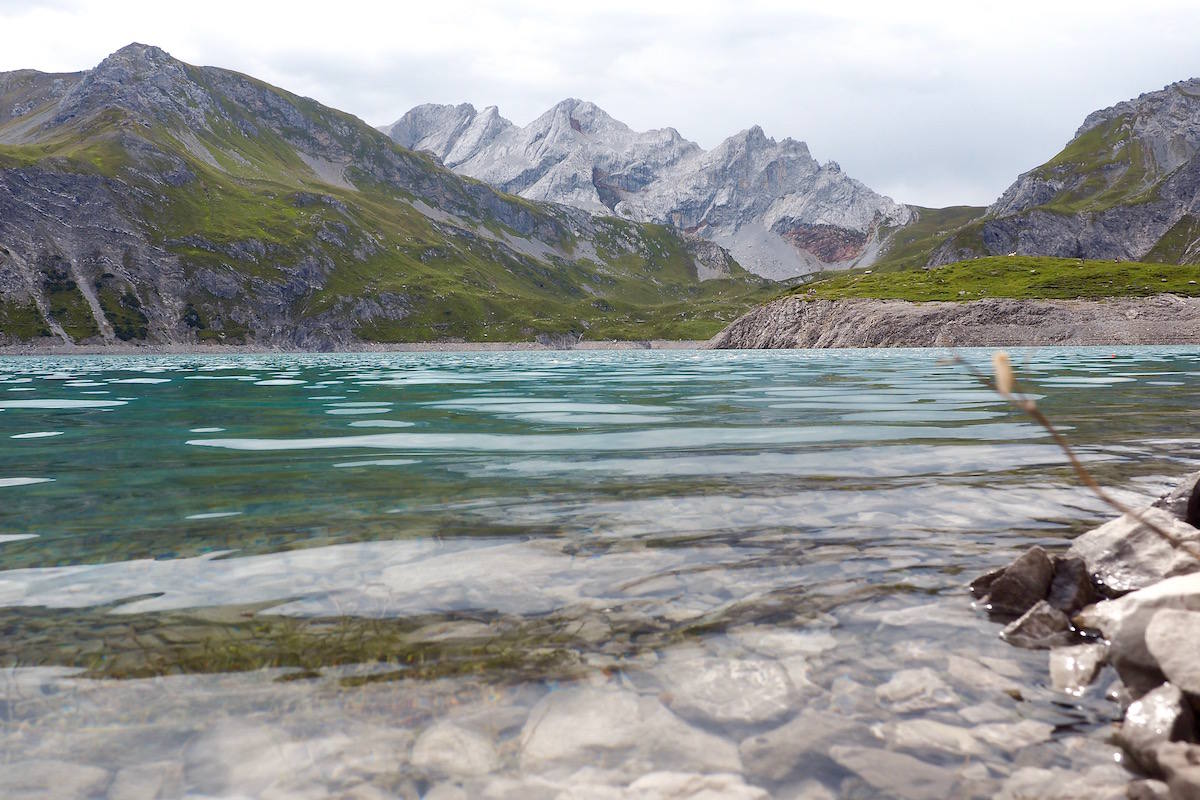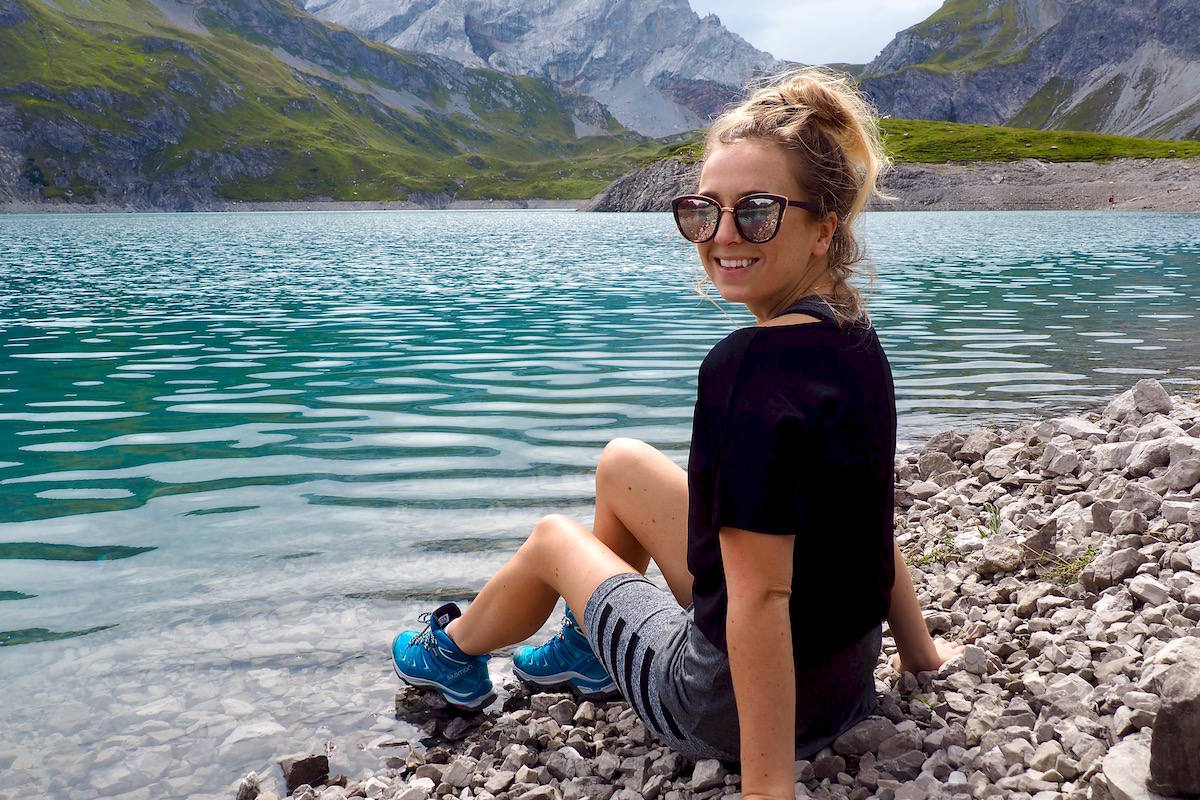 There are goats, chickens and more cows grazing around the lake. They're brought down from the mountains in the winter months, but are kept higher in the summer to give the lowlands' grass time to grow.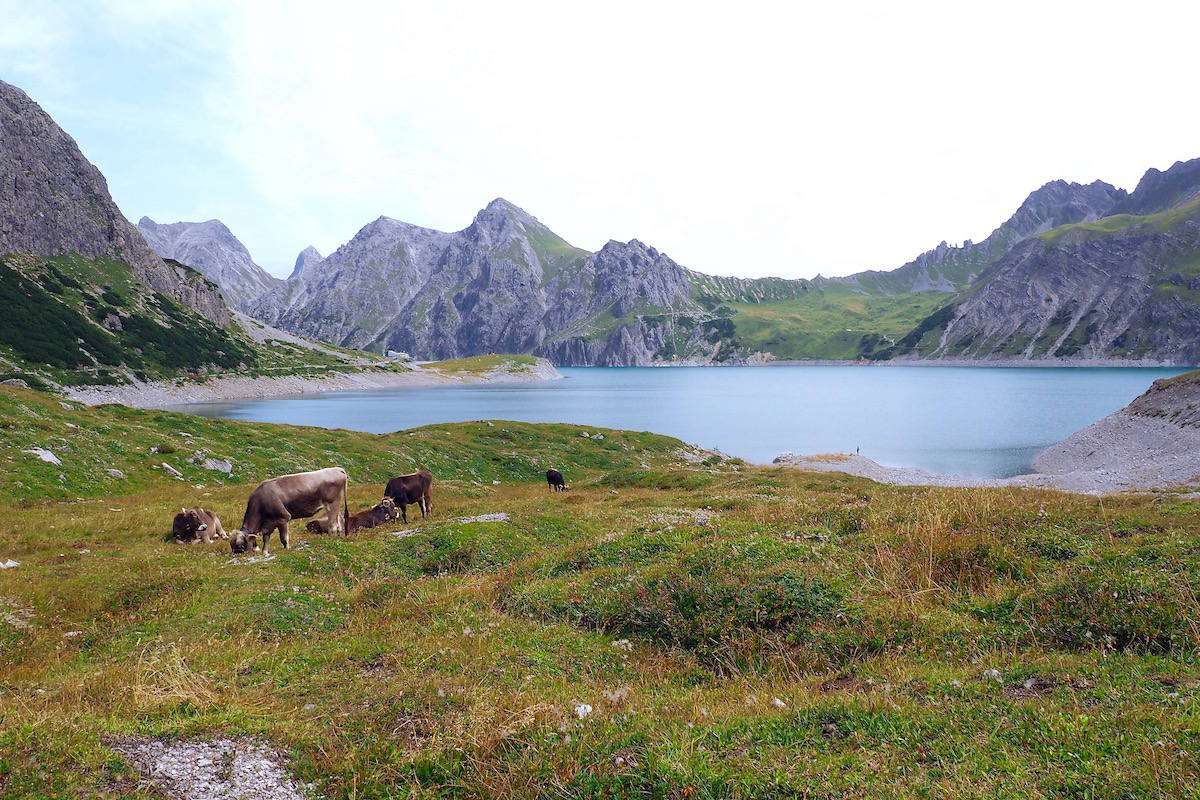 Golf in Brand
Brand's gold club is seamlessly integrated with the town itself to an extent where you could almost miss it. The first tee is only a few steps away from the village centre and most of the hotels. Natural obstacles like woodlands, waterfalls and flat, terrace-like fairways characterise this alpine course. The course is pristinely well-kept.
We had a little putting lesson (where I learned the correct grip) then made our way to the driving range before a tour of the holes.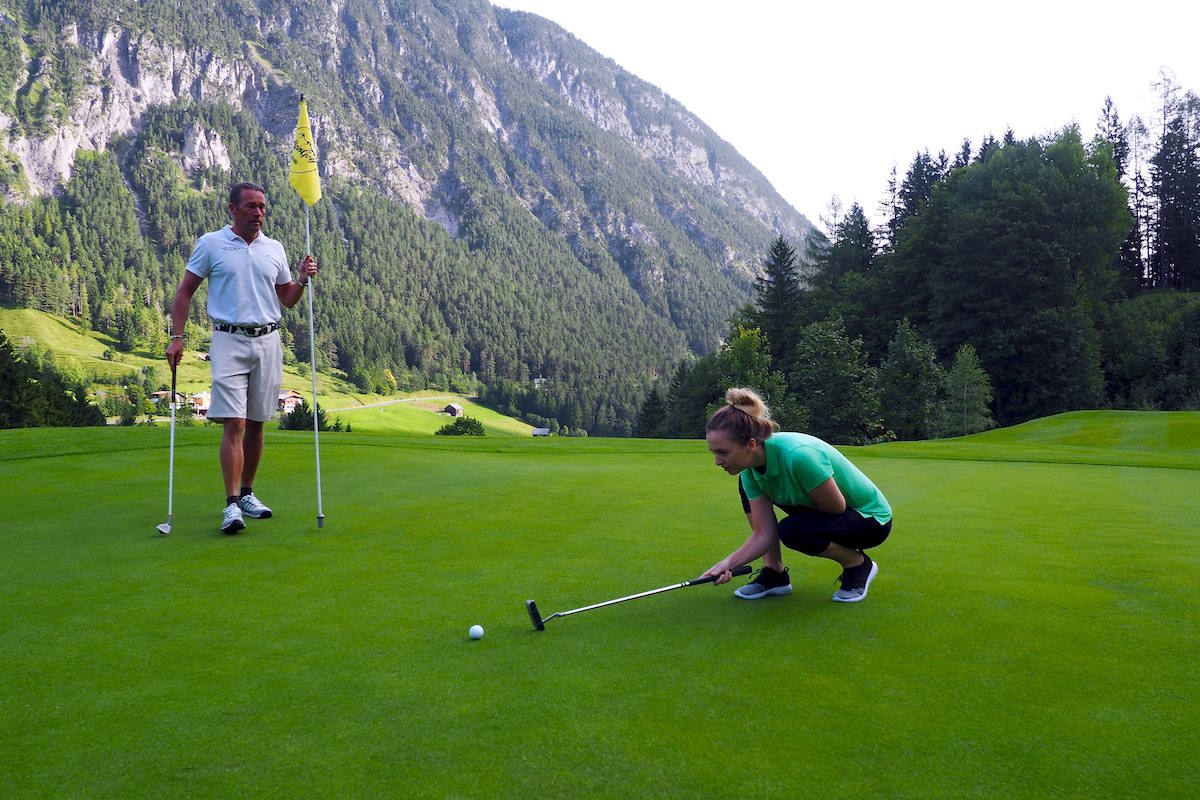 Golf Club Brand is the only club in Austria with Easy Track machines in their driving range. These specialist machines monitor your spin, distance and smash factor.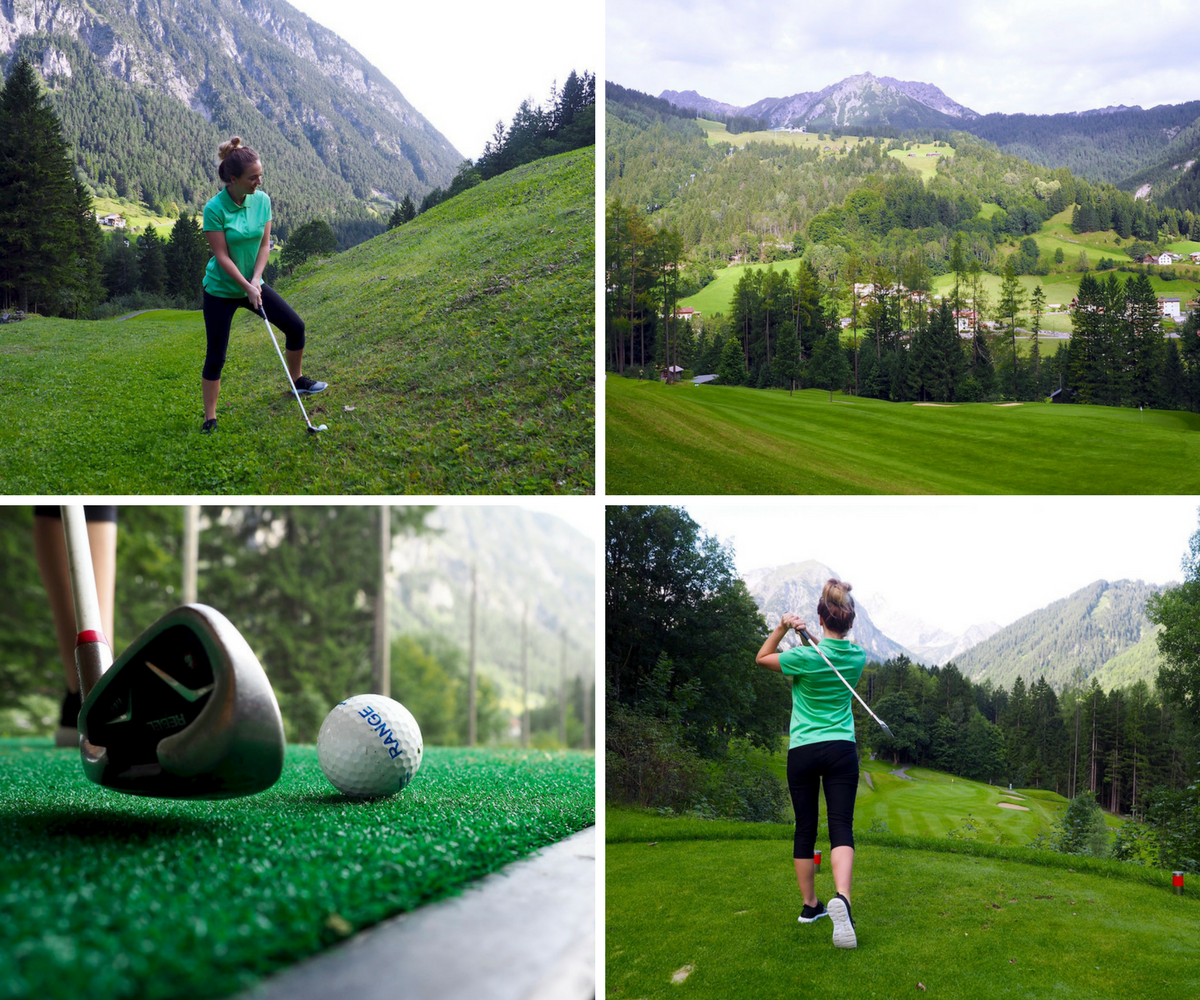 Where to eat in Brandnertal
I'll admit that I'm not the biggest fan of traditional Austrian cuisine, but we had a delightful meal at Brandner Hof restaurant. We began with a delicately balanced apple and celery soup, followed by steak for Tom, which he said was one of the best he's had, and a delicious lamb dish for me. We ordered another traditional Austrian dessert here, Kaiserchmarren – a fluffy pancake with fruits. Of course, all of this has to be washed down with a few glasses of Grüner Veltliner, the Austrian wine.
I definitely didn't expect to find experimental cuisine in this quaint Austrian village, but dinner at Dos Restaurant, Golf Club Brand's own eatery, was a theatrical night of inventive dishes, with everything from Hendricks-filled chocolate bombs to do-it-yourself pipettes filled with balsamic drizzle. The Spanish chef puts his spin on Austrian classics to great effect.
Where to stay in Brandnertal
We stayed at Hotel Landaus Sonne. This was another chalet-style accommodation with low ceilings and huge, painted furniture that made me feel like a giant in a dollhouse – in the best possible way.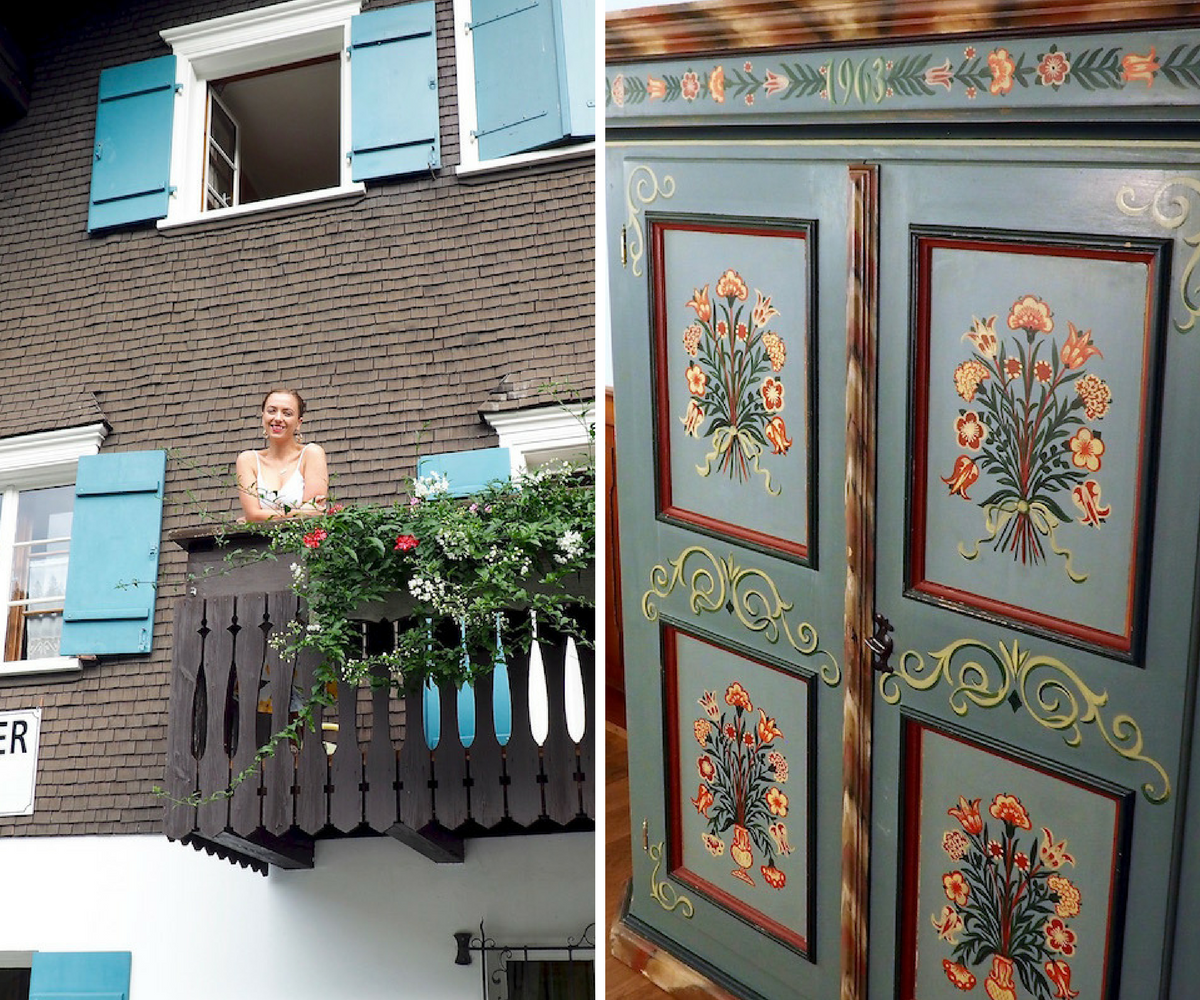 Mühledörfle 109, 6708 Brand
+43 (5559) 356
---
Check more hotel prices and availability in Brandnertal
---
Bludenz-Braz
Bludenz city
The mountains are always visible beyond Bludenz' arcades and alleyways. A cable car takes visitors up to the top of the local mountain, the Muttersberg, and there's a chocolate festival every July.
Perhaps the most important attraction in the alpine city of Bludenz is the Milka Chocolate Outlet. Before we got there, we were told that the streets of Bludenz smell like chocolate and I have to admit, I didn't quite believe it – until I got there and caught the rich, intoxicating scent in the air myself!
Golfclub Bludenz-Braz
A 15 minute drive from Brand took us to Golfclub Bludenz-Braz, an 18-hole course between Bludenz and the entrance to the Klostertal. Again, the backdrop for your round is simply awe-inspiring.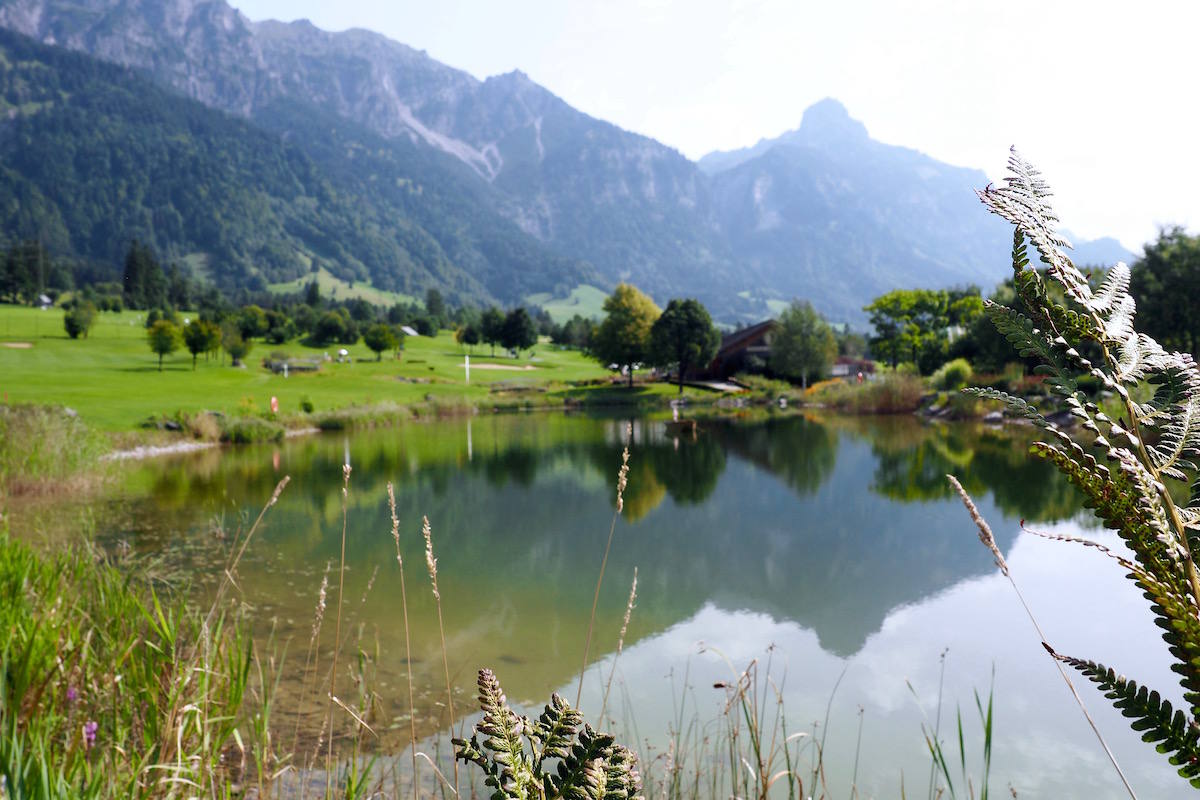 The modern driving range has 18 bays, 6 of which are situated on the roof!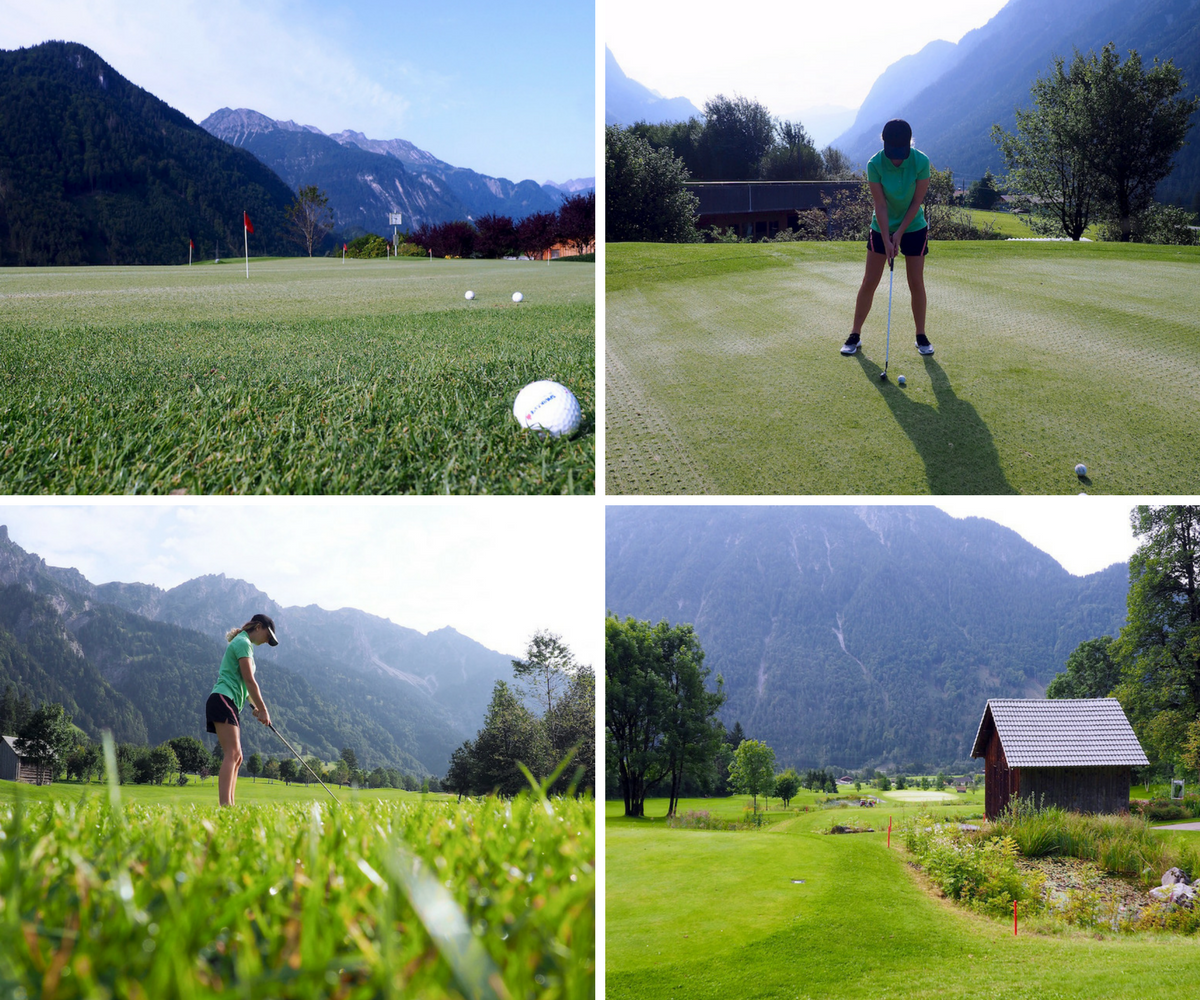 After our round, we had lunch at Clubrestaurant GC Braz in the sunshine. My arrabiatta pasta with 'scampi' (king prawns) was delicious and Tom's mixed grill was perfectly cooked.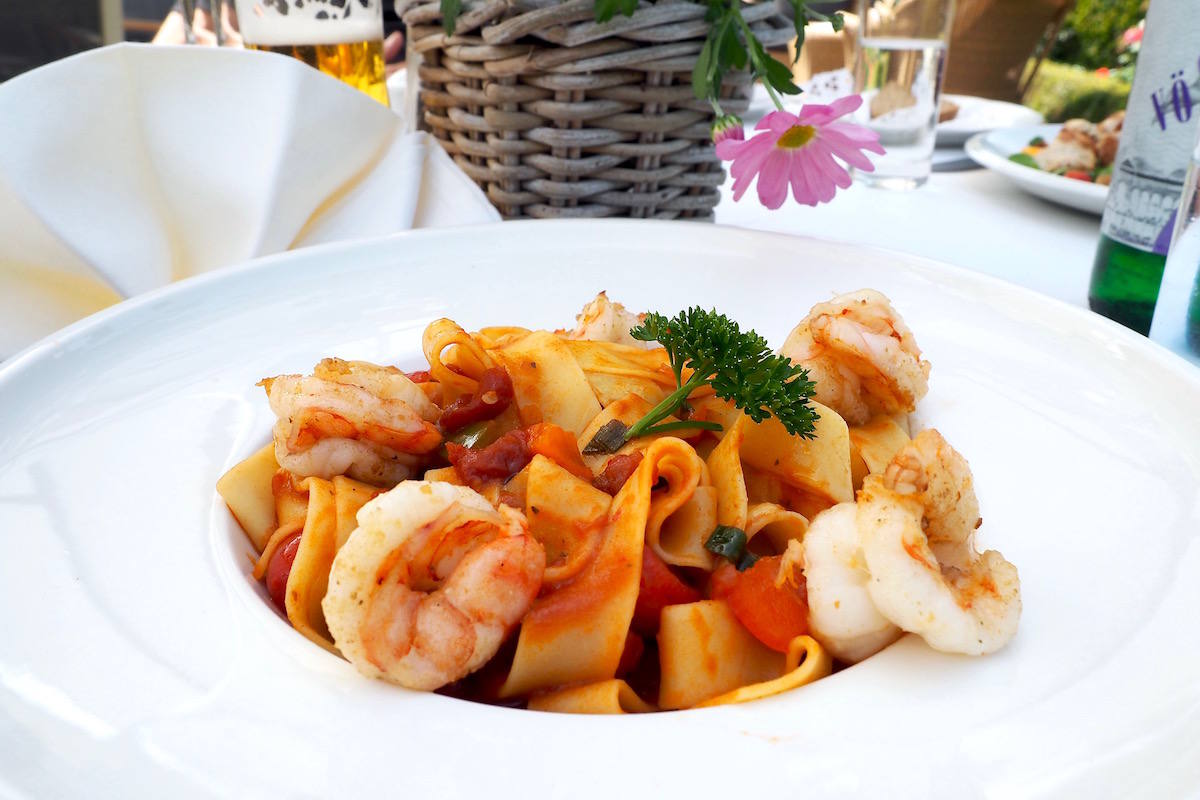 Getting to Vorarlbeg
We flew to Zurich airport and got the train from St Margrethen. From the station there, it's about an hour's drive to Lech.
The Vorarlberg region's closest airports are Zurich and Munich. You can fly to an Austrian airport, but they're further away.
---
Check flight prices to Zurich and Munich.
---
It's worth noting that all golf clubs in Austria are private and you have to take an exam to be allowed to play on their courses – and that exam covers etiquette, which I could clearly use some lessons on.
Have you been to Vorarlberg, and did you go in summer or winter? Let me know if this post has inspired you to visit! I was there on a press trip with Visit Vorarlberg.
If you're planning to travel around Austria, I recommend the Lonely Planet guide.
Loved this post? Share it on Facebook and Twitter! You can follow me on Facebook, Instagram and Twitter for more travel updates. You can also subscribe to my newsletter to make sure you never miss a post! I have a vlog of our trip coming soon, so subscribe on Youtube to see it first.
All photographs were taken on my Olympus Pen E-PL7.
Pin this to your travel planning board