What does confidence mean to you?
To me, it's being aware of your flaws and not letting them rule your life. It's being able to walk into a room free of any fear that the people inside it won't like you, and it's being comfortable with who you are.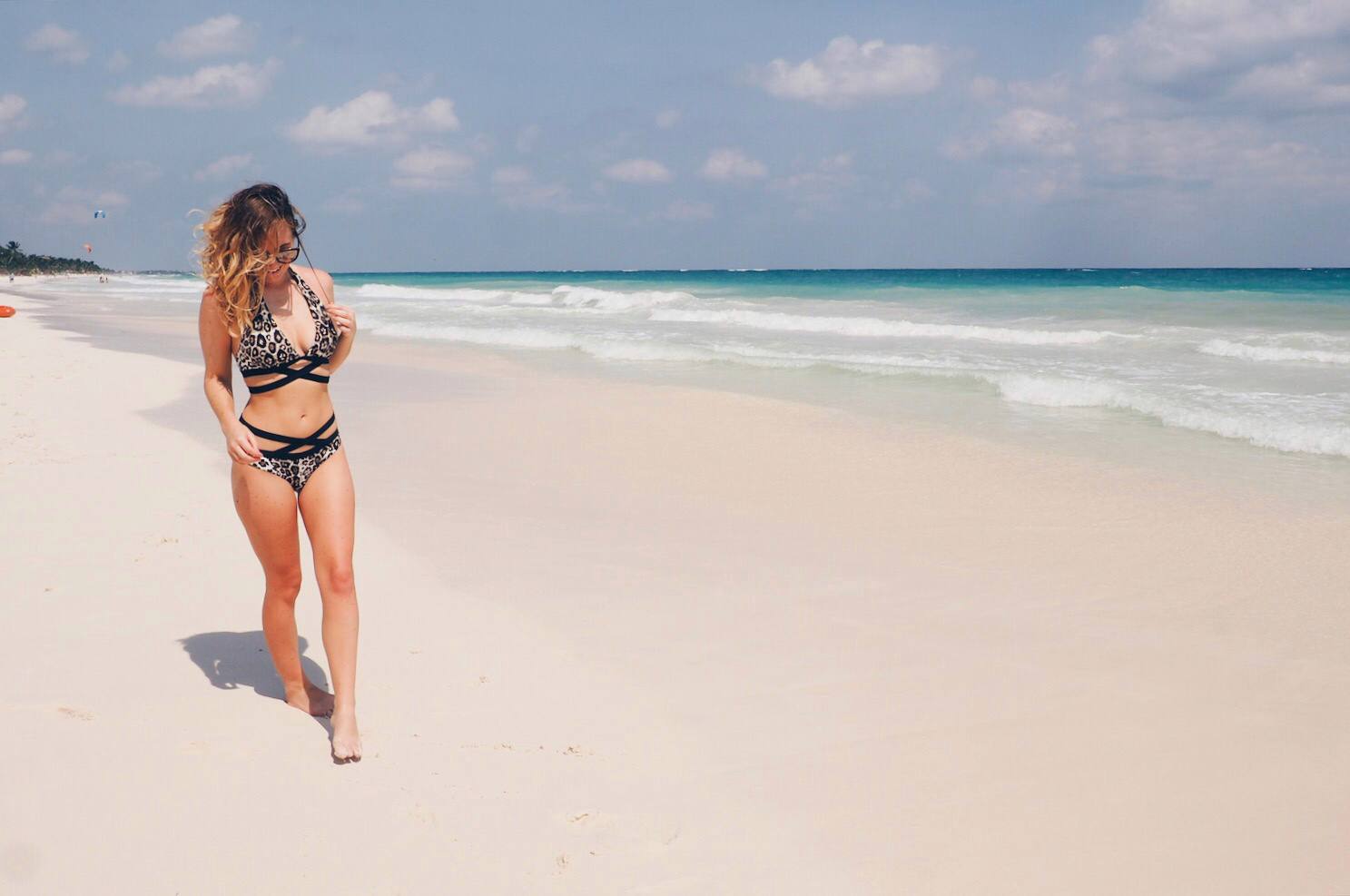 I've written before about how getting older doesn't scare me because I'm satisfied that I'm smashing my youth. Another of the great things about growing up is that you begin to accept yourself. After all, you're stuck being you for the rest of your life – so if you can't stand yourself, that's a bit of a bummer.
I've never been a very confident person. I was always shy with strangers, nervous about speaking up in work meetings and niggled at by the suspicious that maybe everybody I knew actually kinda hated me. However, I really feel like the past two years or so have transformed all that. It's been my time to learn who I am and what I'm about.
How moving abroad helped me grow my confidence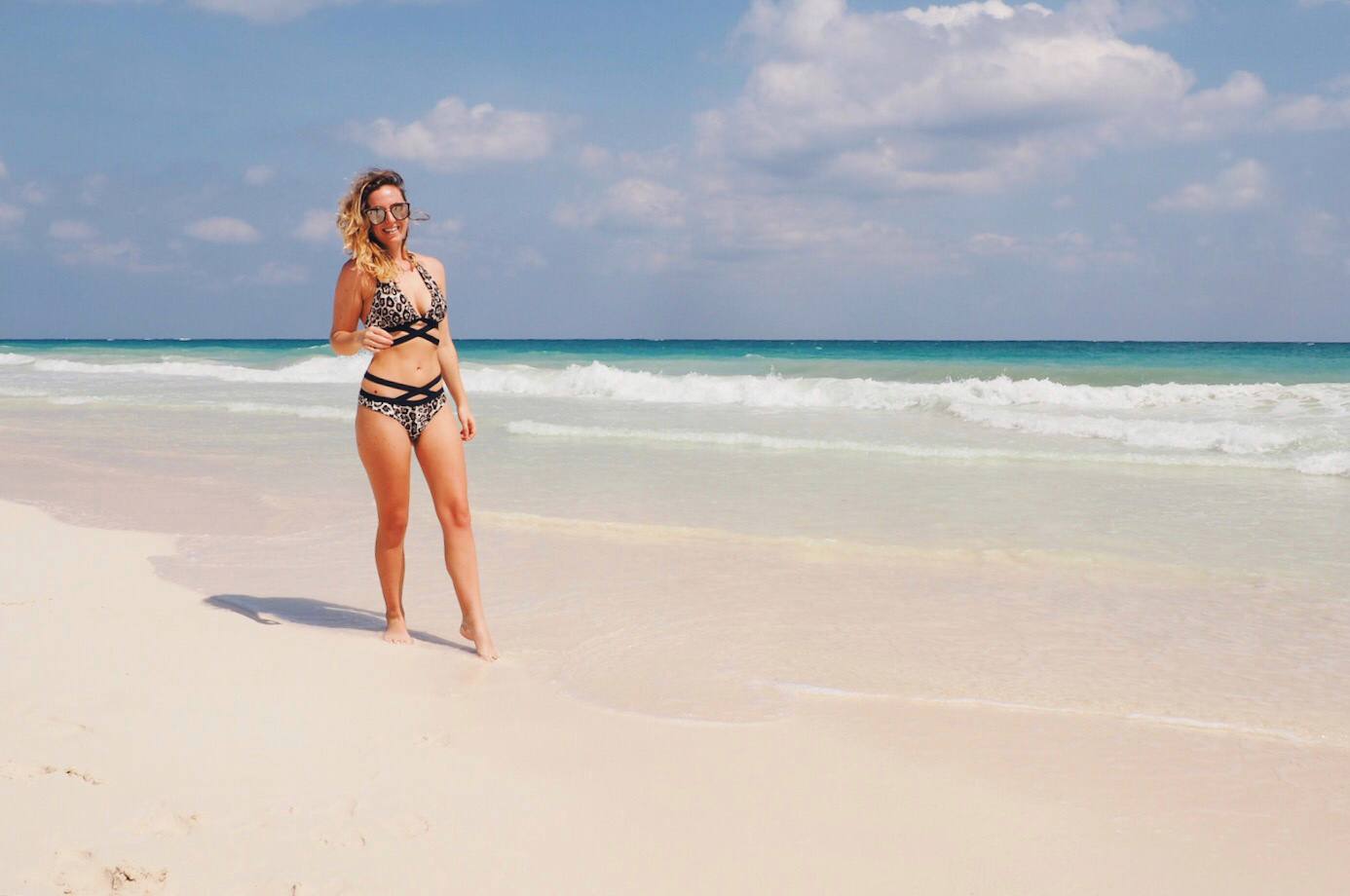 Moving abroad alone was the best thing I ever did for my self-confidence. I moved to Dubai, where I didn't know anyone. I started a new, grown-up job, found a place to live and made a really great group of friends, all by myself.
Removed from almost every influence I've ever been exposed to and forced to forge my own path in a foreign country, I learned exactly what I'm capable of. That I don't need to rely on friends I already have to meet new ones. That I am entirely able to look after myself – quite successfully! It turns out that life really does begin at the end of your comfort zone.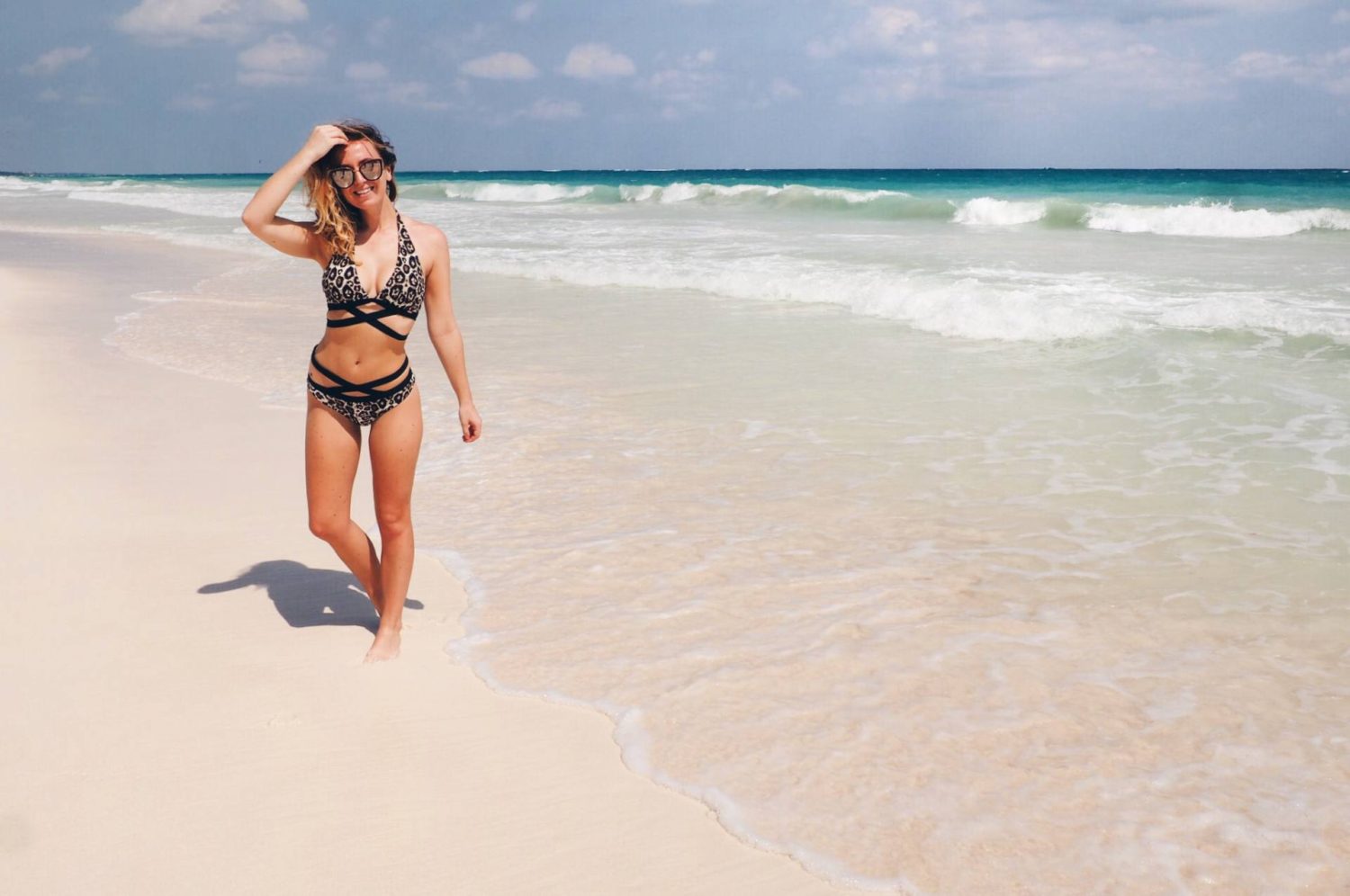 The realisation that I run my own life has been one of the best things that's ever happened to me.
With my new sense of self-confidence, I was able to move back to the UK and turn running While I'm Young into my full-time job. Doing something that genuinely makes me happy, that I'm 100% in charge of and feel like maybe I'm pretty good at makes me feel like Wonderwoman.
I think that finding your place in life is vital for growing your confidence.
It took a while, but I'm finally able to tell people what I do without my voice wavering. I'm finally okay with walking into a room, introducing myself and then being myself, and that's a wonderful feeling.
It took me until the age of 25, but I finally like myself.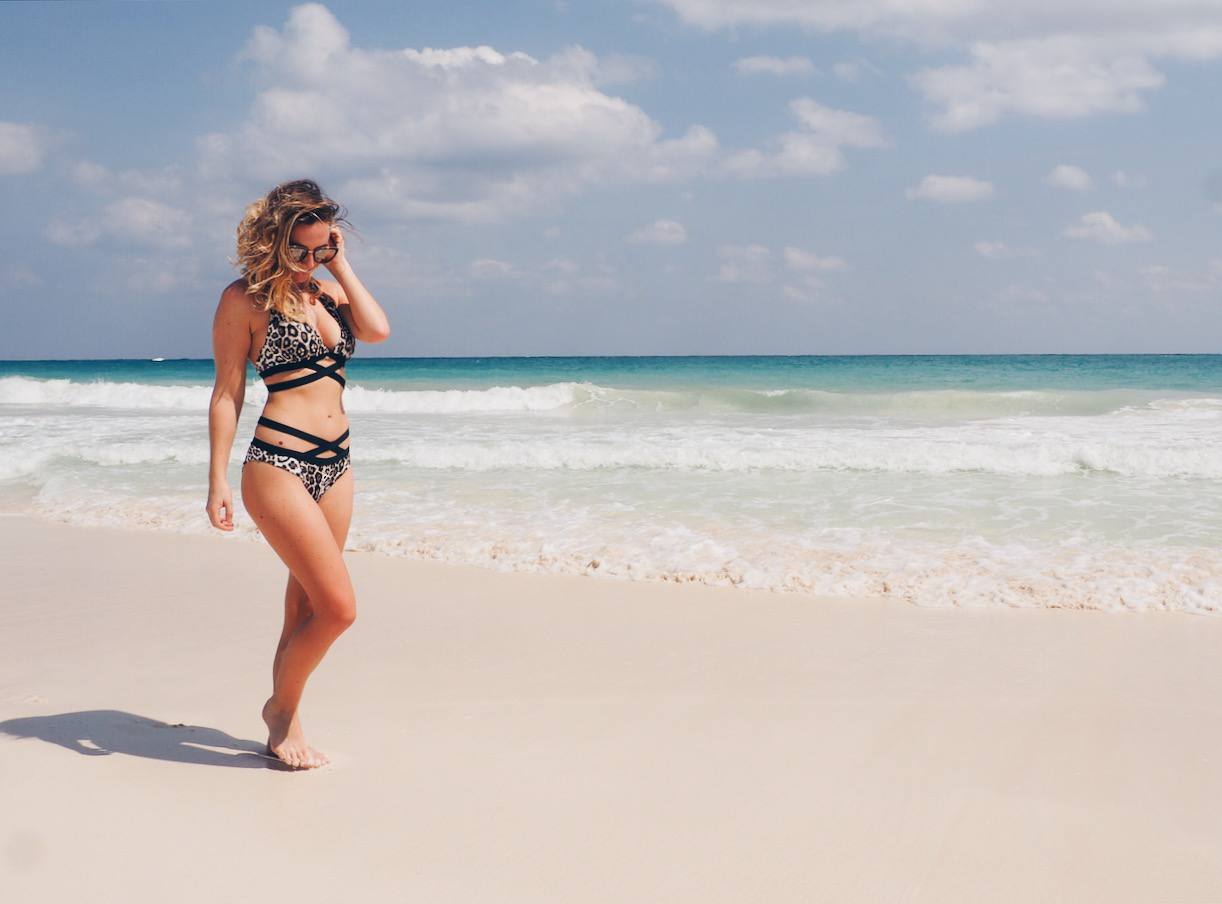 I believe that body confidence comes from within, and it's only now that I've accepted who I am that I've become more at ease in my own skin – flaws and all. I've struggled with weight gain at university and with bad skin in the past year or so, but this is probably the happiest I've ever felt with my appearance.
I felt so comfortable, happy and (dare I say it) beautiful in this leopard print bikini by Bamboa on the beach recently in Tulum!
You can get 20% off at Bamboa with the code 'Dannielle20', in case you want to treat yourself! I recommend sizing up, especially if you're bigger on top.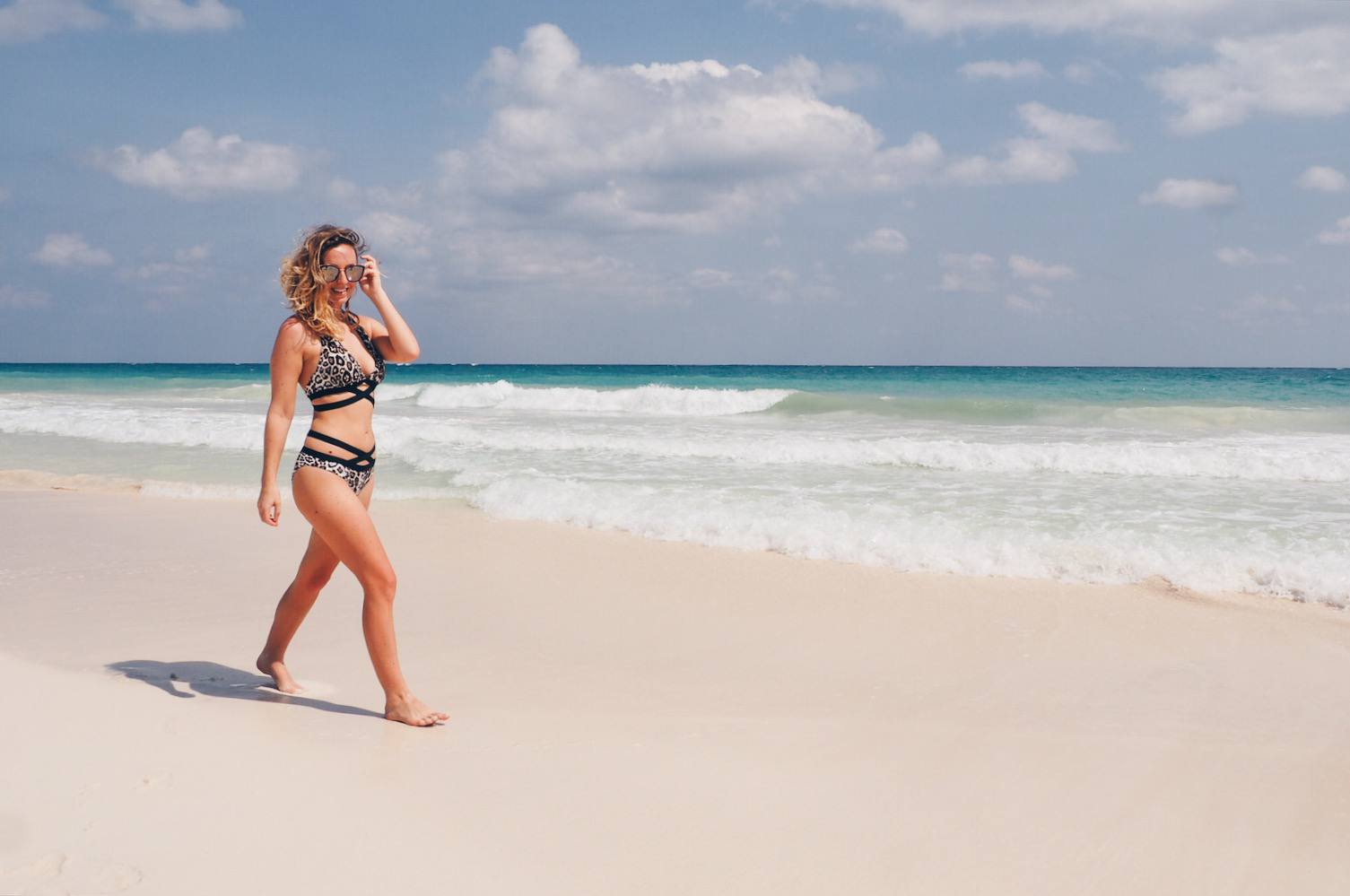 When I headed back to my sun lounger to unwind, a holiday maker shouted over to me that she loved my bikini and asked where it was from. Is there any better compliment than another woman asking where you got your outfit?!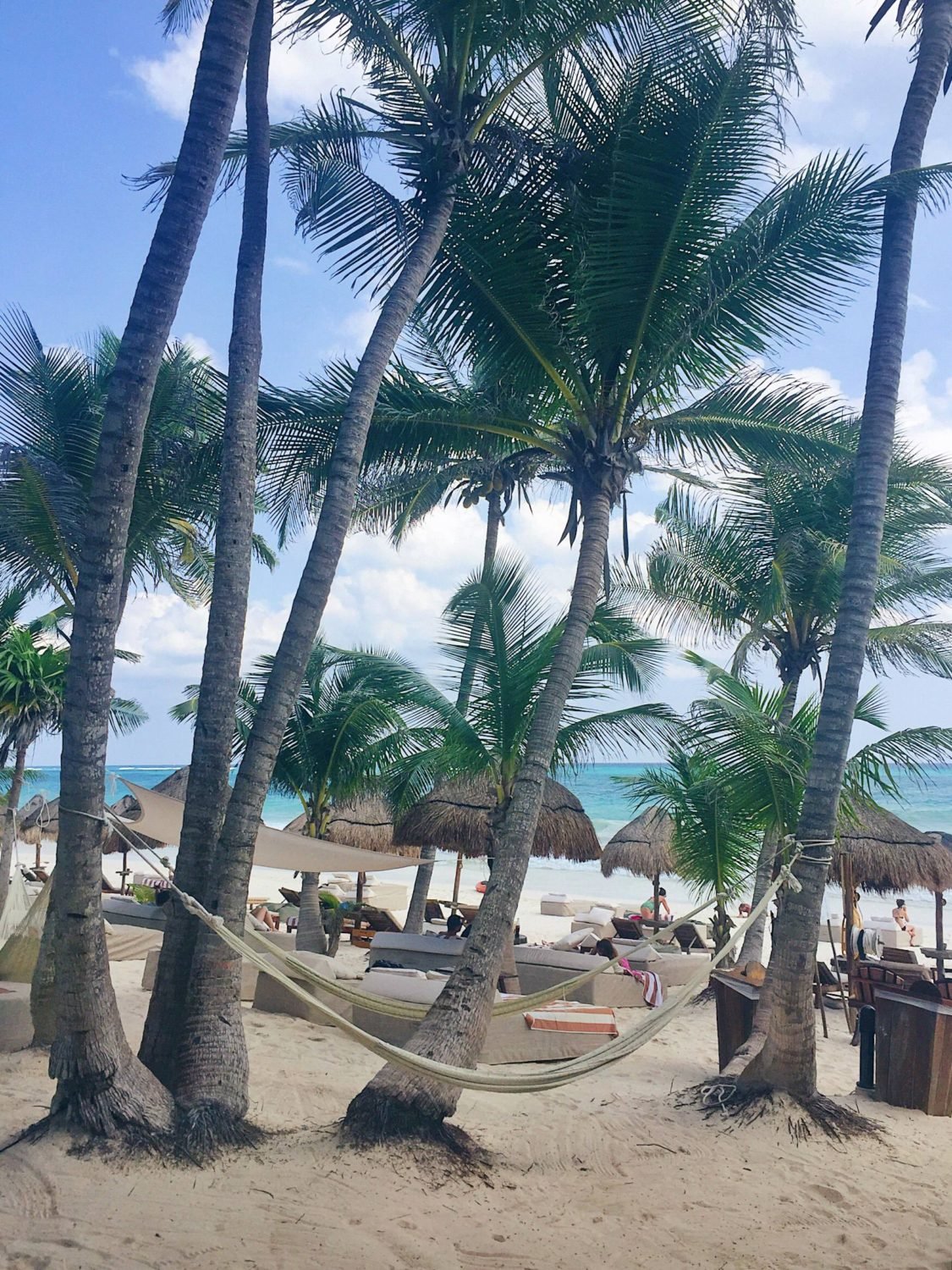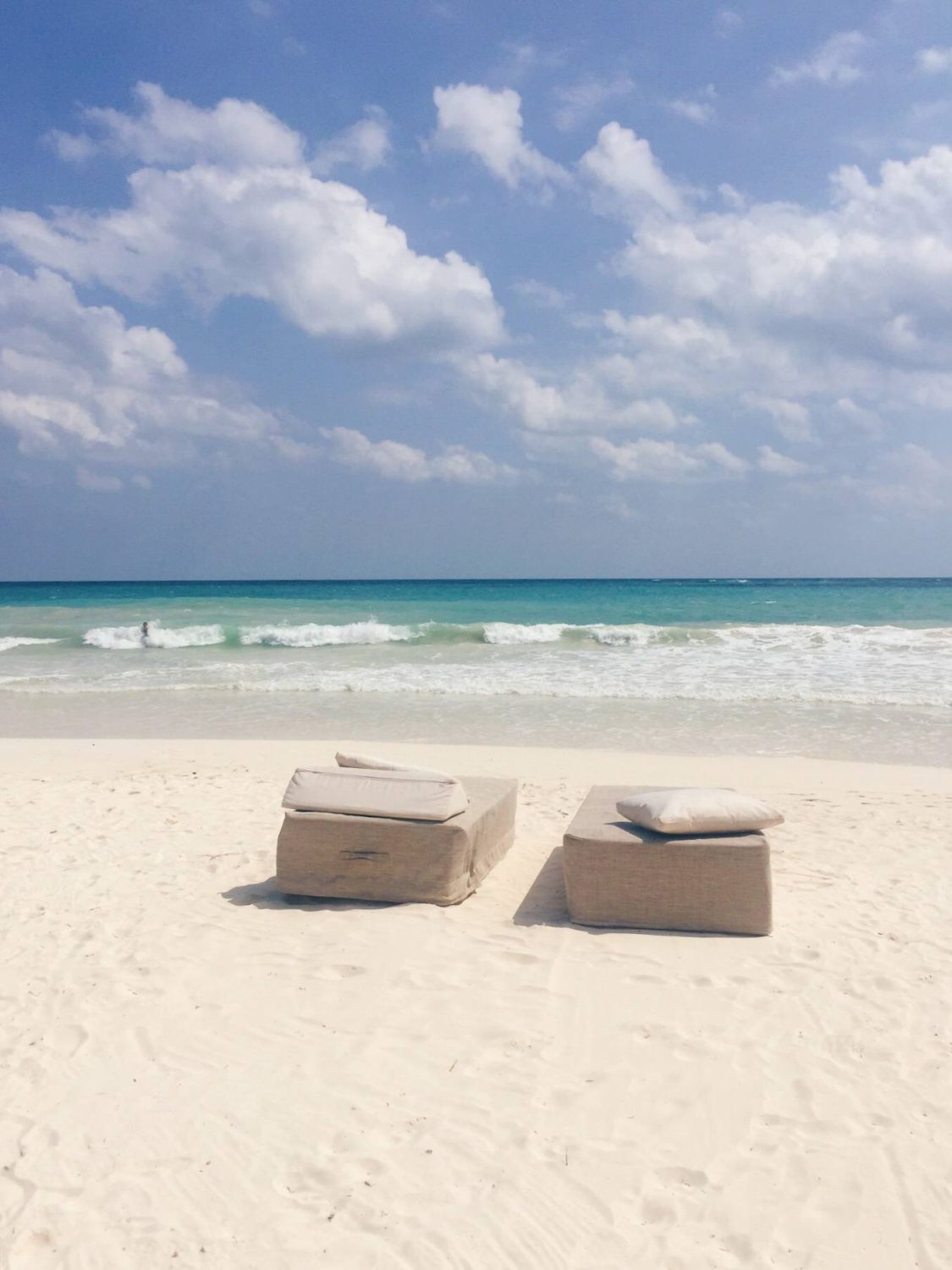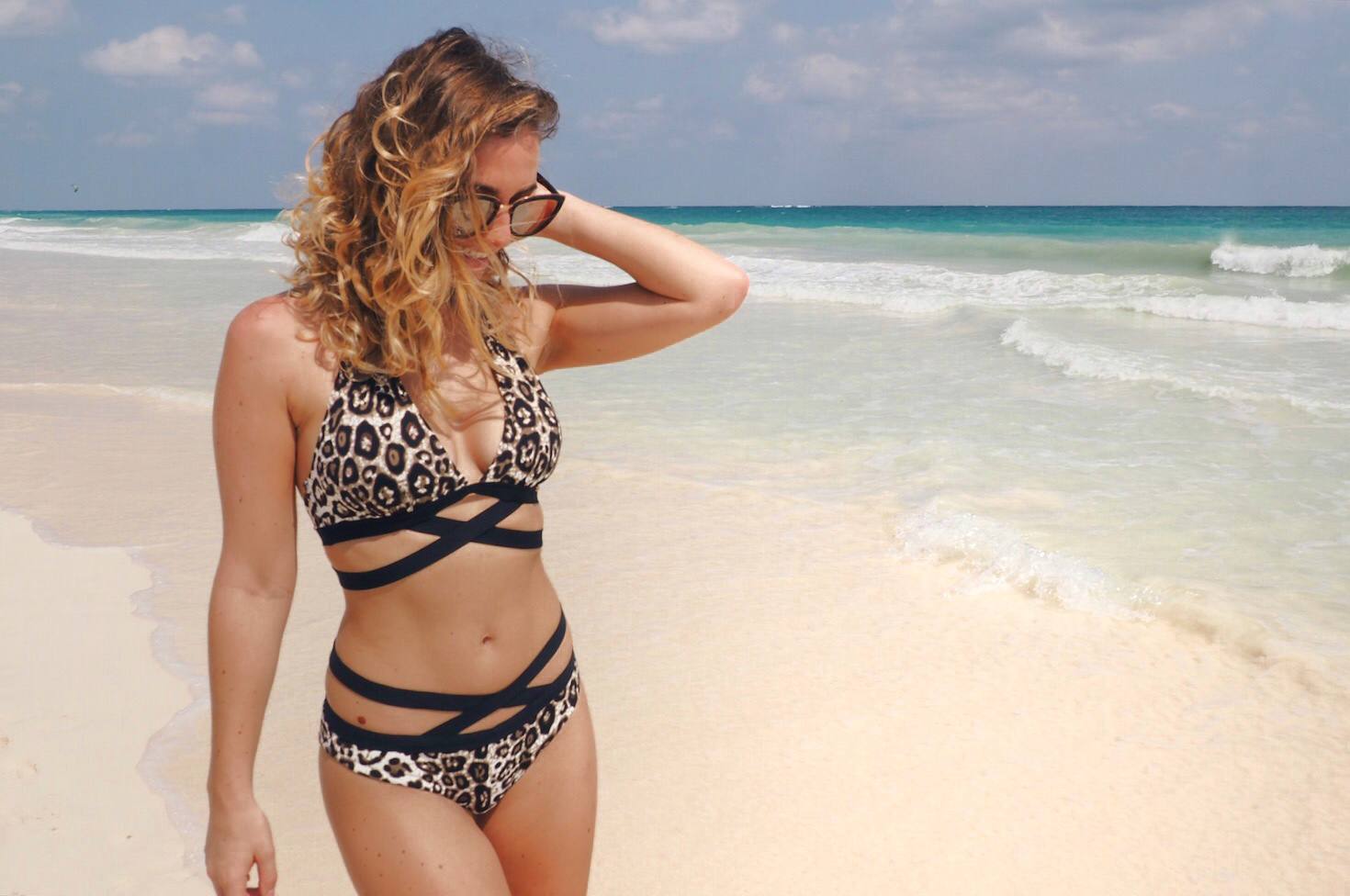 I'll never be the prettiest girl, my hair will always be a tangled mess and my weight will always increase when I'm happiest – and I'm 100% okay with that.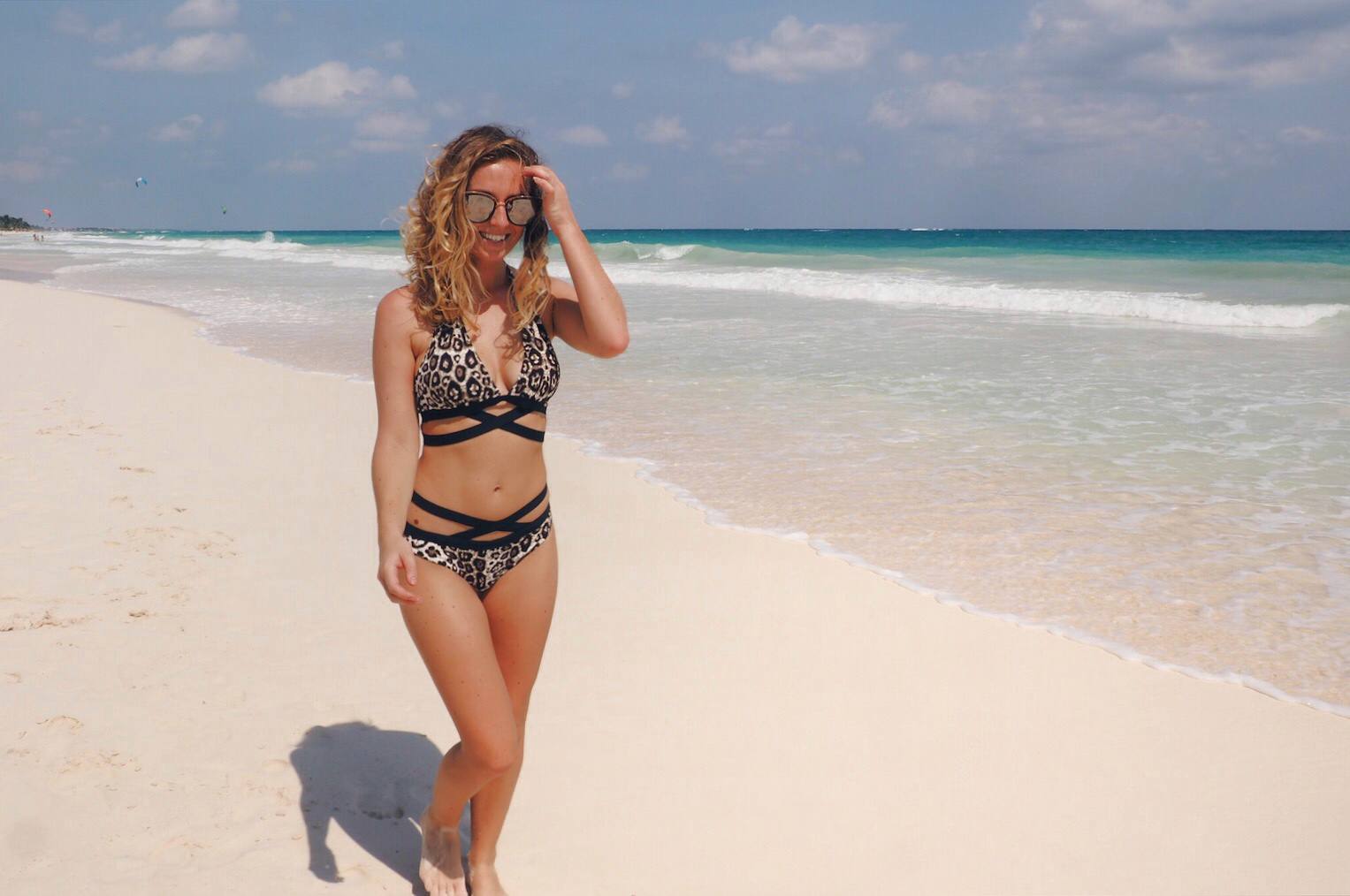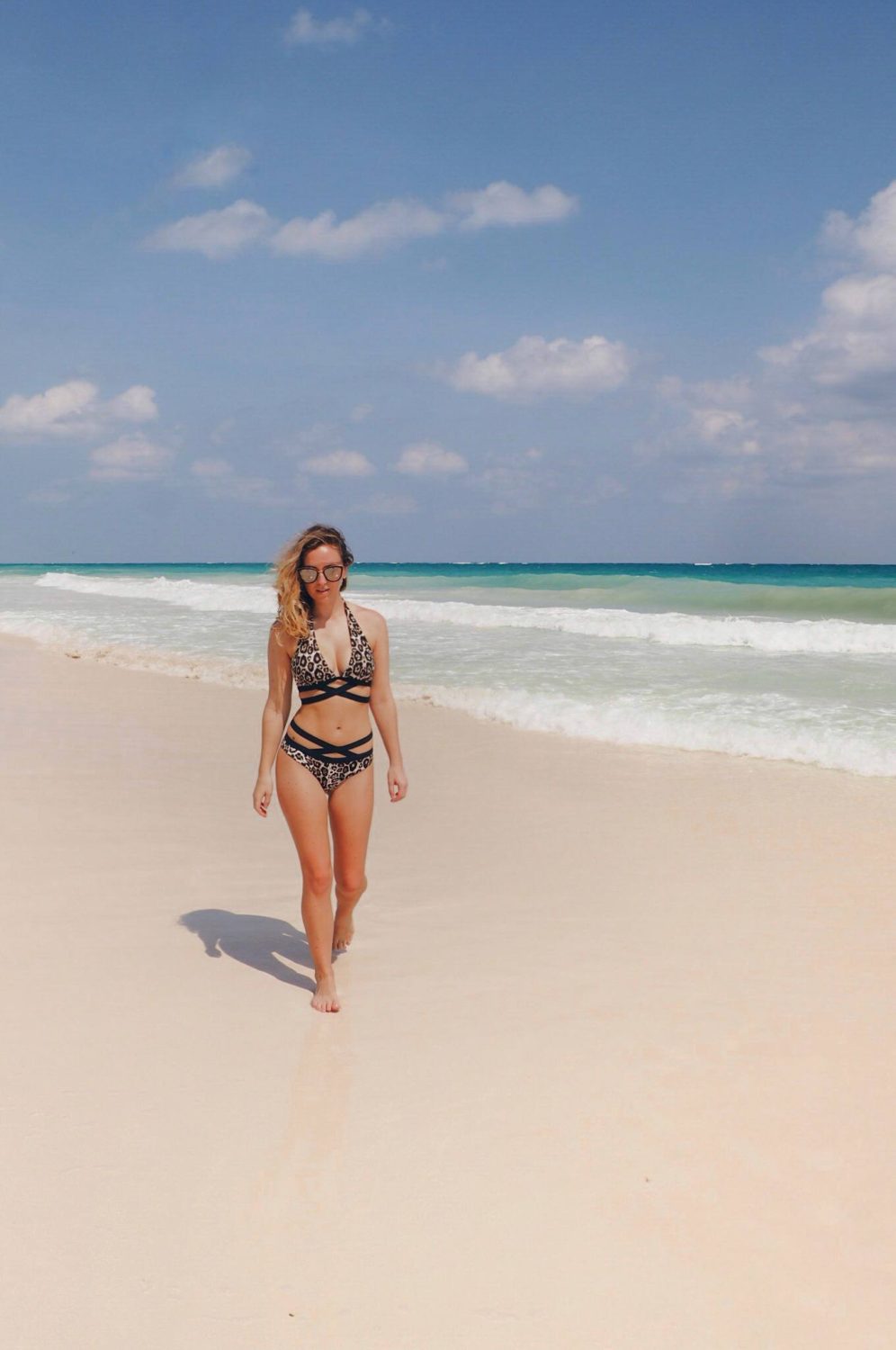 These shots were taken at Rosa del Viento hotel's beach bar (which, by the way, has free entry, if you're in Tulum and want to avoid crazy cover charges) by Andrea Valeria, my travel buddy who makes seriously inspiring vlogs about the digital nomad lifestyle. Check out her It's a Travel O.D. Facebook page to see the videos she made on our Latin America trip – featuring moi!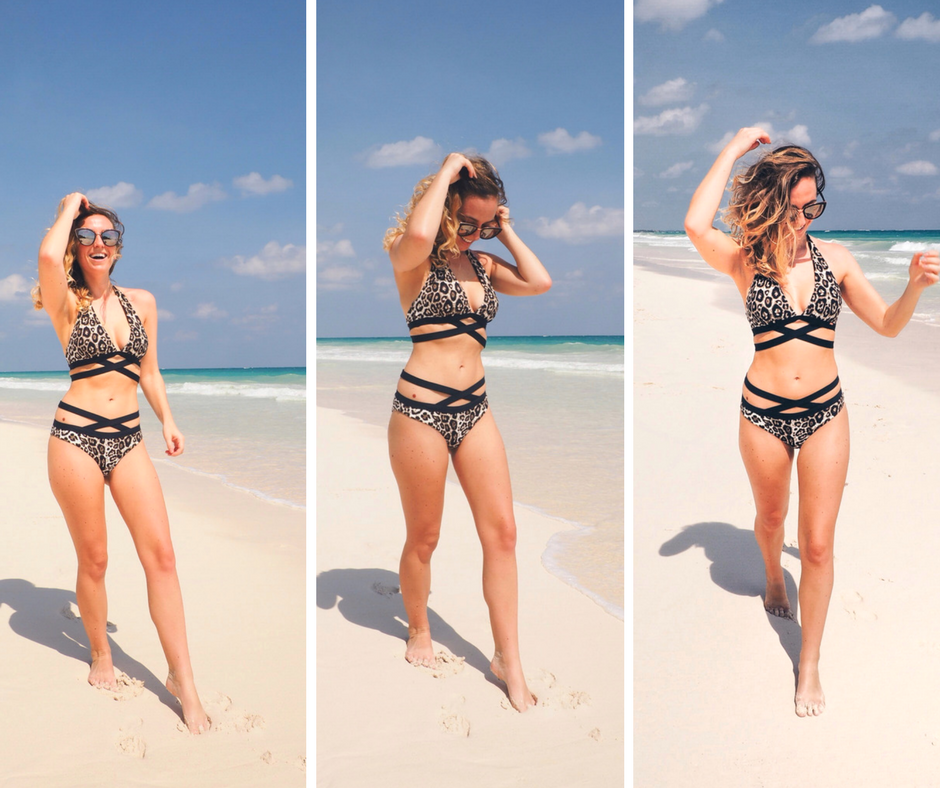 Aaaand here's a selfie that I took, obviously.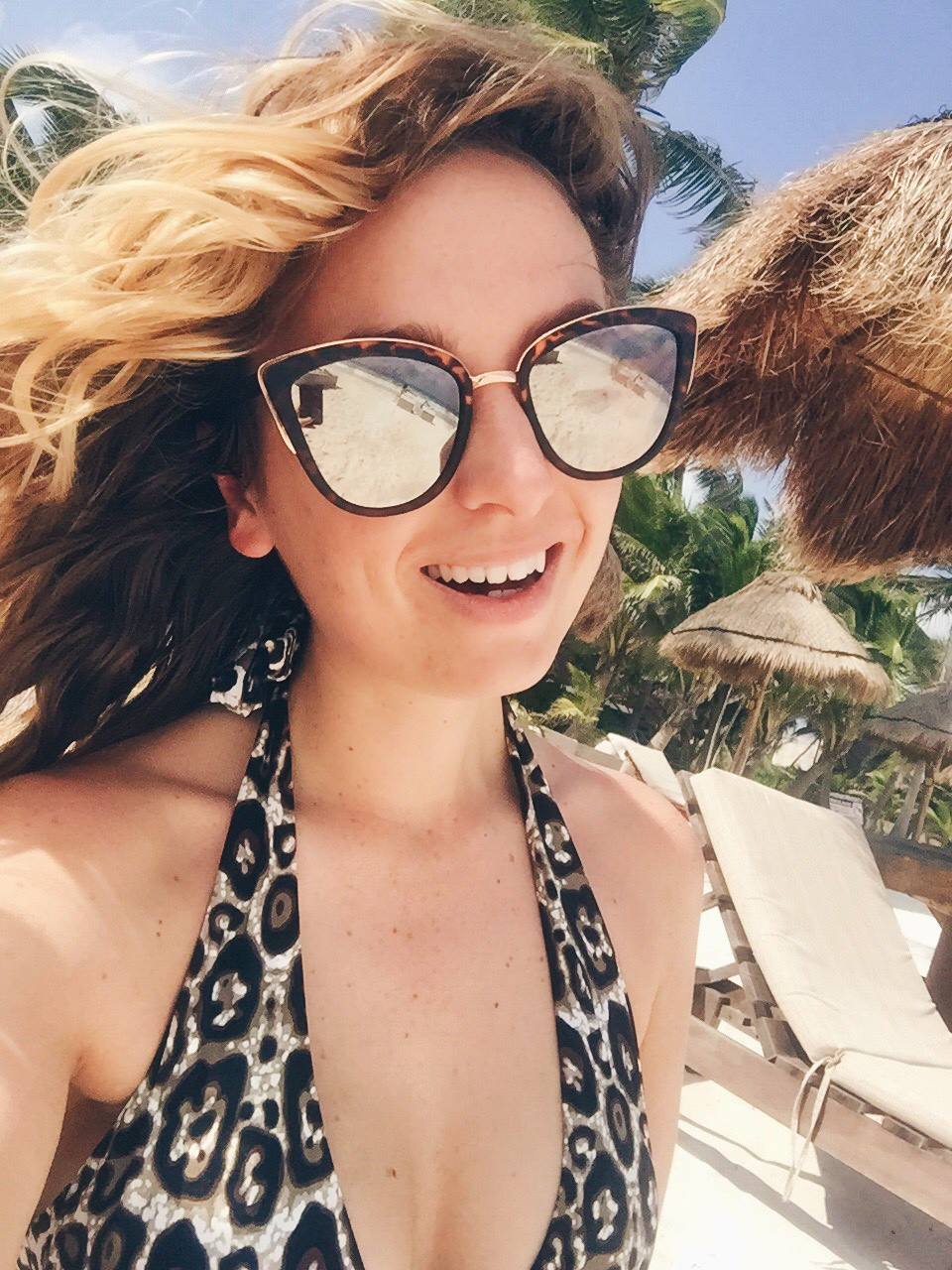 When do you feel most confident? Is there a significant time in your life that helped you accept yourself more? I'd love to hear about it in the comments.
This is a collaborative post.
All images taken on my Olympus Pen E-PL7.