The Great Aussie Road Trip. It's on every young backpacker's bucket list, and it's easy to see why. Australia has everything you could possibly want from a summer of discovery: gorgeous weather, laid-back locals and all of the goon. (Don't know what goon is yet? One night in an Aussie hostel will change that.) Oh, and everyone speaks English – but you're on the other side of the world. So before you venture into that second backpacker haven: South East Asia, try Australia for your first big trip. Once you're over the jet lag, it's one of the easiest countries to explore, and I've put together some of the best stops on an East Coast Australia road trip based on my own experience.
A mishmash of hostels packed with other wanderlust-ridden young things, stunning scenery and a penchant for partying makes Australia's East Coast the go-to place for Gap Yah clowns and those who just want to see what life is like on the flip side – literally.
You'll never cover Australia's breathtaking entirety, but if you do have some time to spend exploring a corner of this vast country, you should fly straight to the East Coast. Choose an eastern state and make it your playground, or touch down in Cairns and weave your way lazily down the coast all the way to Melbourne. It really depends on how much time you have. One thing's for sure, there will never be enough of it.
Fly between the airports dotting Victoria, Queensland and New South Wales, crawl Australia's East Coast by bus, hitch your way around… however you do it, just do it. I flew to Brisbane then caught a flight North to Airlie Beach and worked my way down the coast. Here are my favourite spots on Australia's East Coast, and what to do there.
The places you shouldn't miss on Australia's East Coast
Set sail in the Whitsunday Islands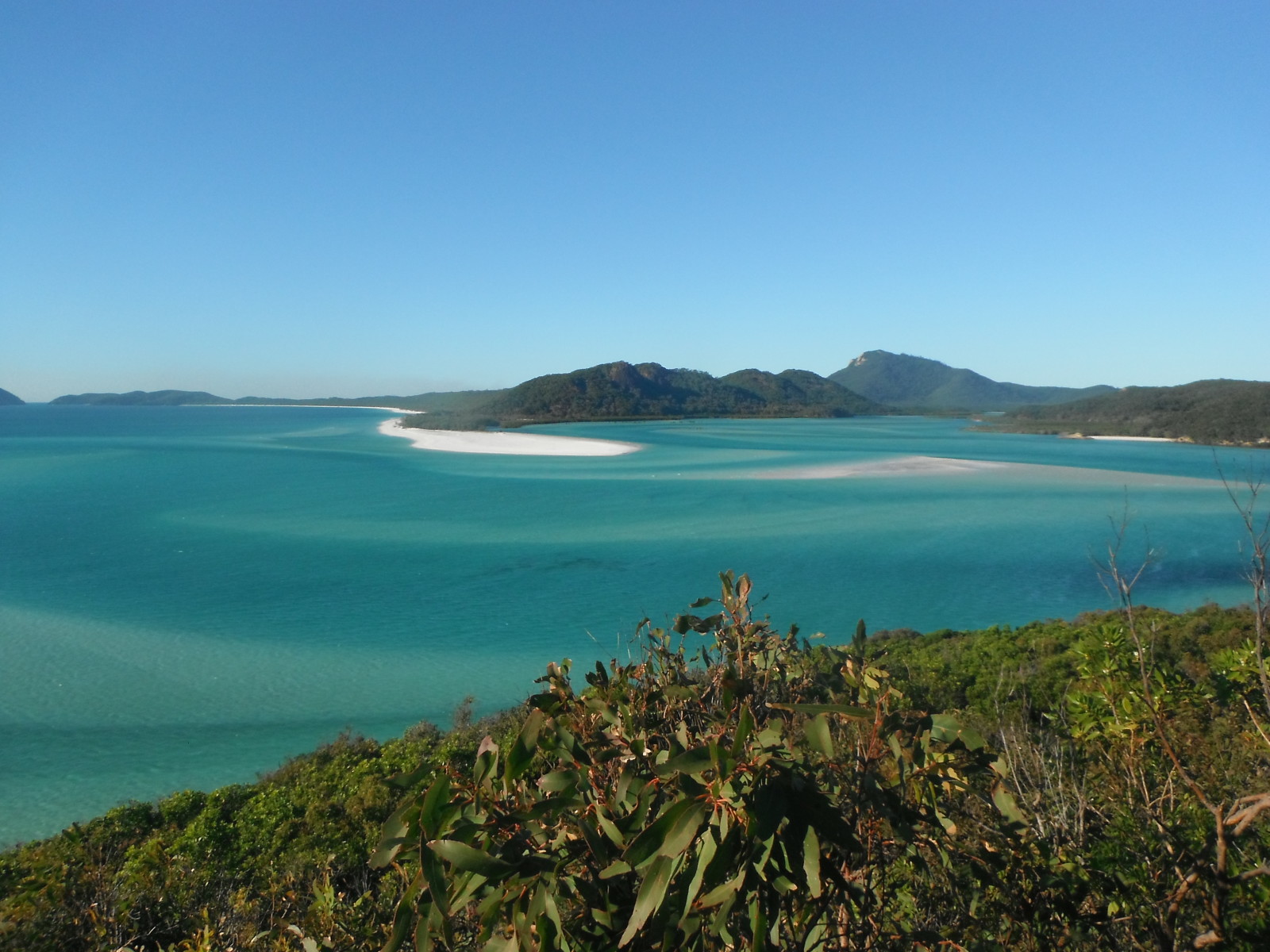 The Whitsunday Islands are a true paradise on earth, there's no other way to put it. This is the excursion that will make you fall in love with Australia and all of its natural wonders. Sleep under the stars on the deck of a catamaran with new friends and bags of cheap wine, then rise the next day to snorkel with Nemo and friends in the Great Barrier Reef. Spend an afternoon on the surreal Whitehaven Beach, and come back with the most amazing memories.
I can guarantee you'll never be the same again.
How to see the Whitsunday Islands
I flew to Airlie Beach from Brisbane, spent a few nights chilling on the beach there, then boarded a catamaran called Tongarra for what turned into the three most memorable days of my life. Book in advance or on arrival in Airlie Beach, and read my three day Whitsunday Island cruise post to whet your appetite.
Find accommodation in Airlie Beach
Book a five-day Reef & Whitsundays trip
Camp on Fraser Island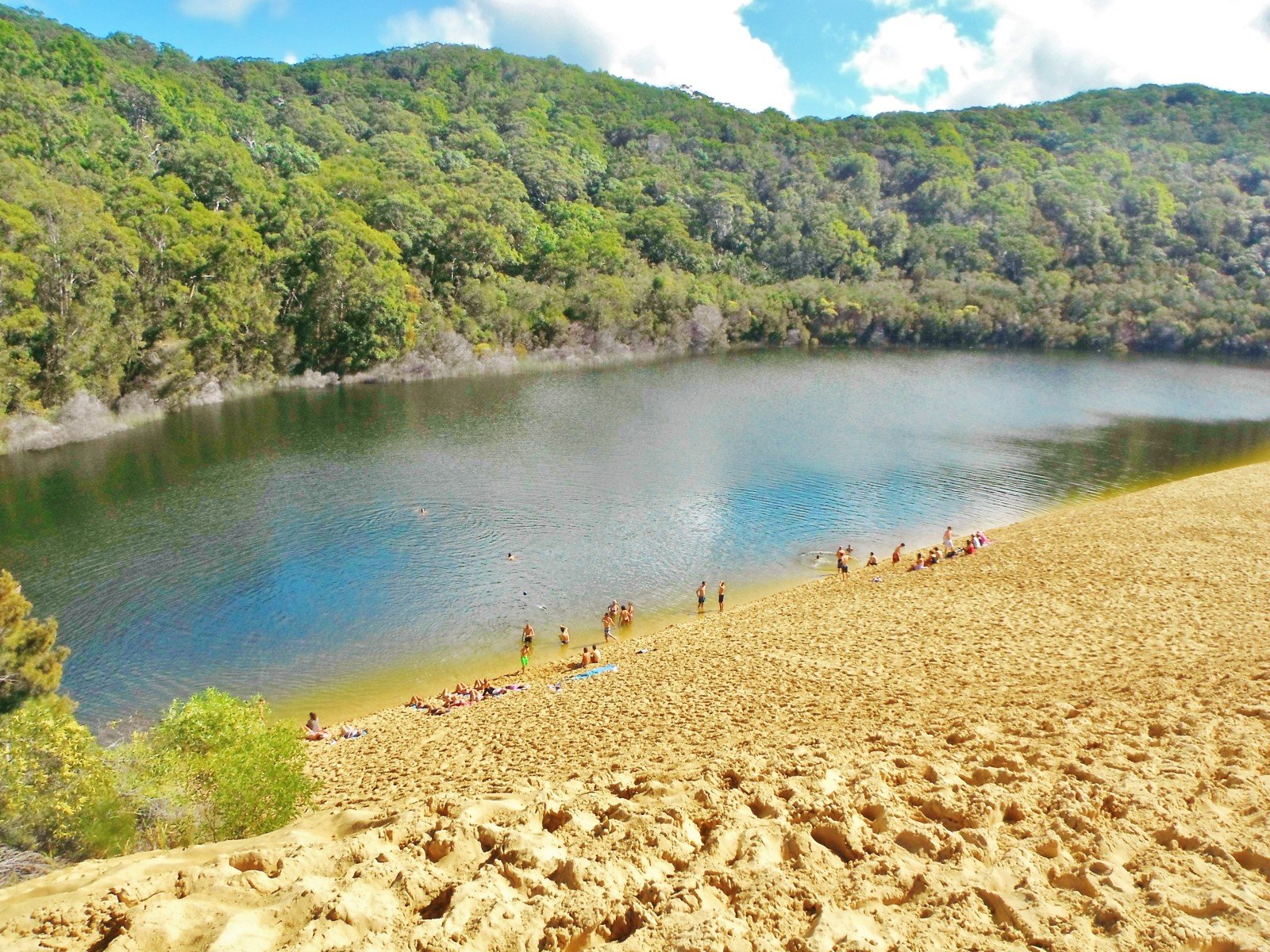 The largest sand island in the world lies just off Australia's East Coast, and you can get back to basics with a stay at an Aboriginal camp. This is an unrivalled insight into Australia's cultural history and so long as the dingoes don't get you, you'll be glad you ventured off the mainland. Cook dinner with your campmates and tell travel stories around the fire. You'll need a 4WD to get around the island's 184 000 hectares, and it's worth exploring. There are more than 100 freshwater lakes, and a dip in Lake Mackenzie will ward off any threat of a hangover from the previous night's campsite revelry.
Oh, and look out for the nightclub! I bet you've never seen one like it before…
How to visit Fraser Island
Bus to Rainbow Beach from Brisbane and board the ferry. It's a quick crossing, and you can book your camping adventure in advance through local travel agents or organise your own trip.
You can read my post about camping on Fraser Island with a 4WD tour for some inspiration.
Find accommodation at Rainbow Beach
Book your two day Fraser Island tour
Learn to surf at Bondi Beach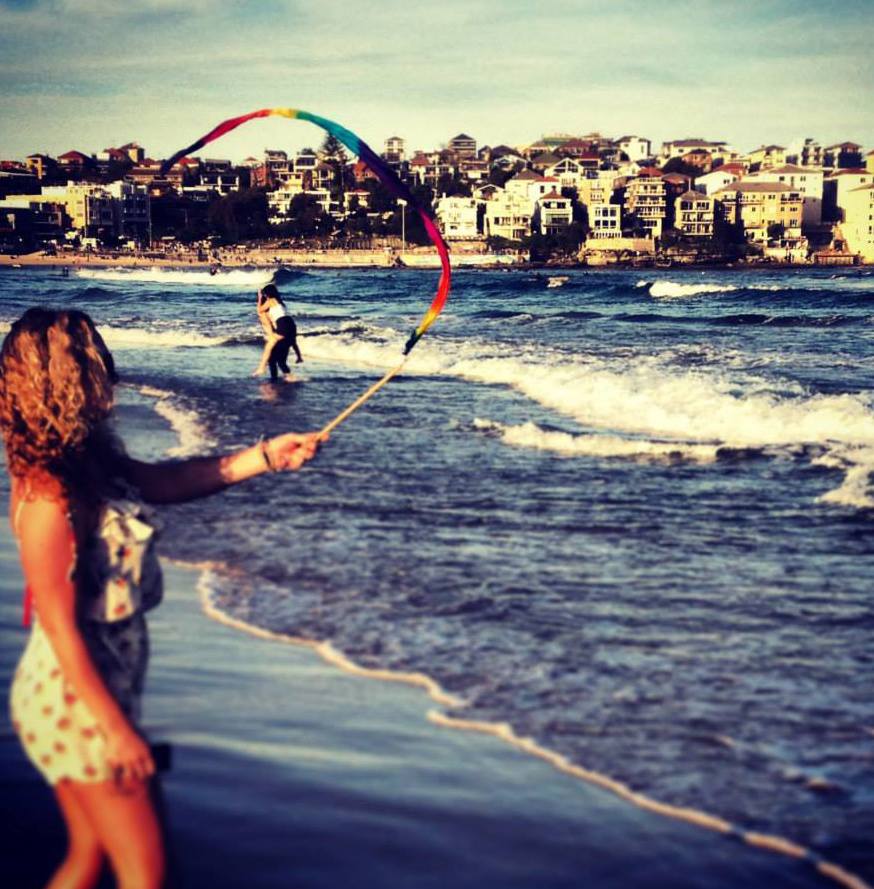 The ultimate Aussie beach destination, Bondi attracts suntanned dudes and effortlessly hip girls for its famous rip. You can't go to Australia and not get on a surf board, and this is the place to book your lessons. After surf's up, hit the tiny town's rocking bars (Bondi Hardware serves a mean Bloody Mary) for some sundowners and dance the night away. You can always ease your sore muscles with a sunrise yoga session the next day!
How to find surf lessons at Bondi Beach
Lets Go Surfing offer beginners a 2 hour introductory lesson for just $79.
Read about my (hungover) day at Bondi Beach. I didn't surf, so I guess a return trip is on the cards!
Find accommodation at Bondi Beach
Art and lattes in Melbourne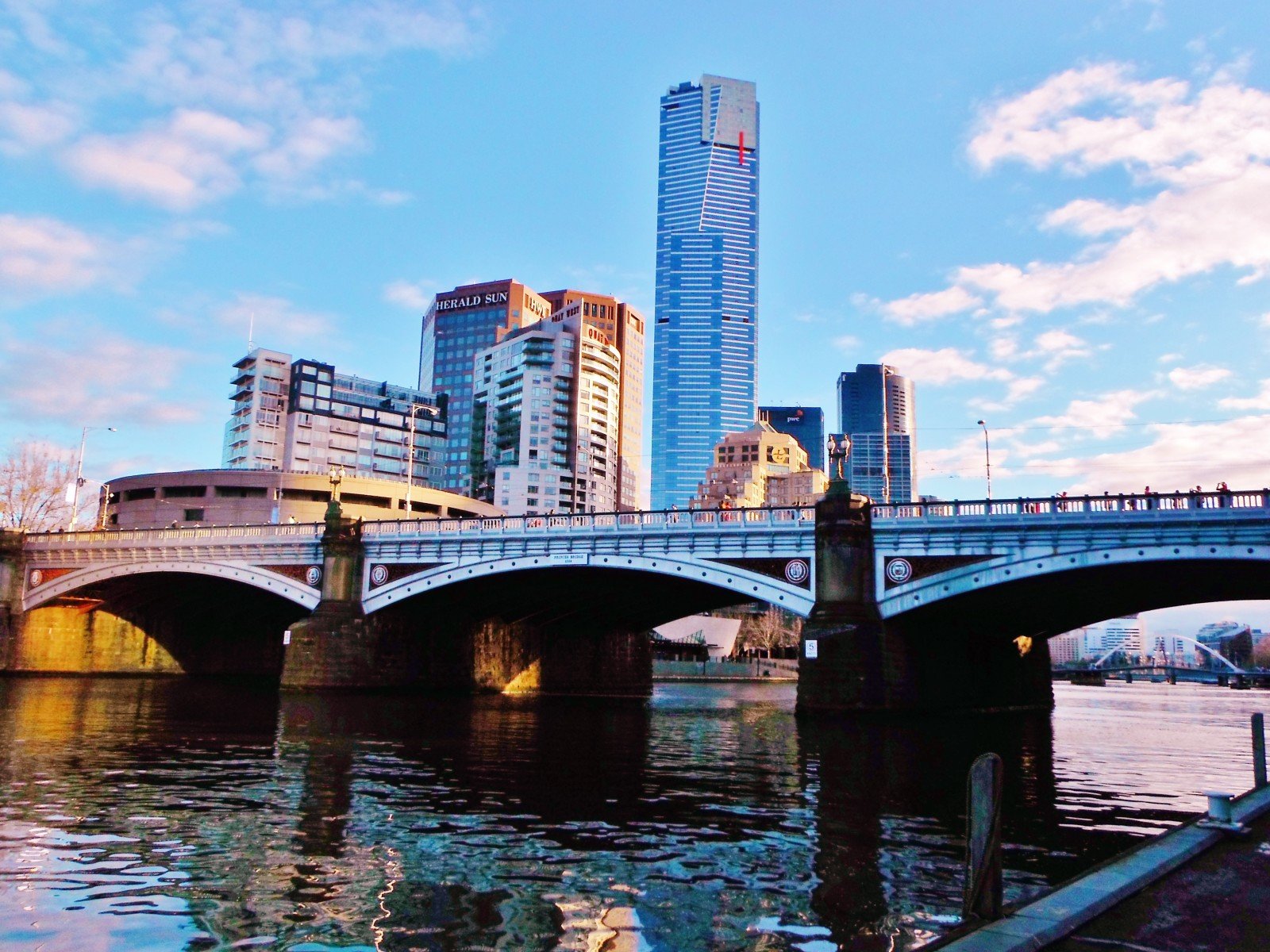 Further down the east coast in Victoria, Melbourne's cosmopolitan vibe could fool you into thinking you're in one of the European capitals. The climate is cooler than up north, and the city's myriad arcade cafes spill punters onto the pavements. Grab a flat white and do some people watching, or head to the riverside for hip bars beneath the skyscrapers. Street art fans will love roaming the brightly daubed Hosier Lane and there are some cool vintage finds to be had too.
Don't miss St Kilda at sunset.
Best cafes and bars in Melbourne
Hit Naked for Satan for rooftop drinks, Arbory Bar on the riverside, and Cookie if you're in to stick-to-the-floor dancing. Cafe-wise, Melbourne spoils you for choice. Coffee snobs will approve of Hardware Society, though they're in danger of losing customers to Bowery to Williamsburg, which is sneakily hidden down a cobbled lane, but worth the walk. Brunch believers will love Square & Compass, who serve chilli scrambled eggs, Californian superfood salads and more.
You can see what I got up to when I went to Melbourne at winter.
Find accommodation in Melbourne
Once you've booked your flights to Australia, the east coast is your oyster. I recommend The Lonely Planet Australia guide book for more complete itineraries – this bad boy was my bible while I was backpacking in Oz.
If you're looking for accommodation in Australia, booking.com has plenty of choice for every budget.
So, where's your first stop Down Under? Let me know in the comments. Please follow While I'm Young on Facebook, Instagram and Twitter from more travel guides and stories. You can also subscribe to make sure you never miss a post.
Check flight prices for Australia on Skyscanner
Compare car hire prices in Australia on Skyscanner
Pin this post