Dear Dubai,
Habibi, we need to talk.
The past 14 months of living here have been full of challenges; of learning a whole lot about myself and about other cultures. I wasn't too sure we were going to get on at first, what with feeling alone and that crazy flatmate situation, but it's been a blast and I'm glad that I followed my heart when that job offer landed in my inbox.
There's something about forging a new life away from everything and everyone you know – and who knows you – that changes you. Let's not count that three-month dalliance I had with New York; the circumstances weren't right then. This stint abroad has not only satiated a hunger I've always had, but it's confirmed what I want from life. Leaving everything behind in the UK to move to Dubai alone has made me more sure of who I am, of what I'm all about. And for that and a hundred other things, I thank you. Dubai, you'll always hold a place in my heart. Even if your summers are horrendous and there's hardly any bacon.
It's been the year that I needed, a year every lost or discontented twenty-something should experience a version of for themselves. Dubai has been like that bad boyfriend who you have fun with for a year, drink way too much with, and then leave, moving on to someone who will always look after you and never make you cry.
We've had some good times together, and I know everyone envies us. I constantly get messages from old friends, family and strangers, telling me I'm 'living the dream'. And yeah, the reality has been just as fun as it's looked on Instagram most of the time. Nevertheless, there's something I have to do that you're probably going to judge me for. It's got a lot to do with recently entering my late twenties, and even more to do with having faith that the world has its own special plan laid out for us and sometimes we just have to go with it.
I'm leaving Dubai and moving back to UK
Please don't make that wide-eyed, but why? face. I've had it a hundred times and frankly, I'm still not into it.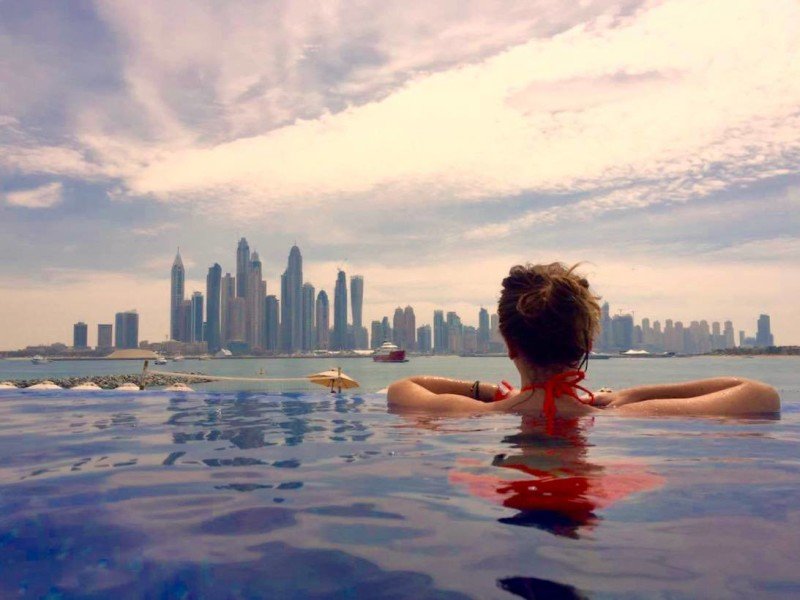 By this time next week I'll have packed up my room in my dodgy shared apartment and I'll be boarding my final Emirates flight back to Newcastle, most likely nursing a hangover from one last hurrah. It will be exactly fourteen months since the day I flew out to begin what I'll always look back on as The Dubai Year.
I think about the day I moved to Dubai and feel proud and completely satisfied with what I did with my time here. I worked at my dream company, and now my CV will always shine. I danced at beach bars with new friends. I travelled to 12 countries. I started an online community to help other female expats in Dubai. This year has been consumed with frantically living and I can walk away safe in the knowledge that I've got what I wanted out of it.
There are a hundred and one reasons I'm going 'home', and I'll share them in another post soon. What I will say here is that although leaving is bittersweet, I know I'm making the right decision.
I've been happy here, and now it's time to be happy elsewhere.
And so Dubai, it's really not you. It's me, and what I want to focus on next. I hope we can still be friends, and that maybe we cross paths again some day – but as far as I'm concerned, it will only ever be for a one-to-five-night-stand.
Love from Dannielle xx
But what about my rise to Dubai expat blog stardom? (Lol)
I KNOW how much my readers love reading about what it's like to live in Dubai, and I'll absolutely still be sharing tips and anecdotes about it. After all, I have fourteen months of adventures in the sandpit to fall back on. Aside from that, the past year wouldn't have been the same without some of the wonderful women I met in Dubai, so I'll most definitely be paying flying visits to see them in the future; and I'm sure there'll be plenty to tell you about then.
While I'm Young was really starting to gain recognition as one of the best blogs in Dubai, but what can ya do. The industry is very different here and what I've learned from it will be super useful for taking While I'm Young to the next level back home (I hope, anyway).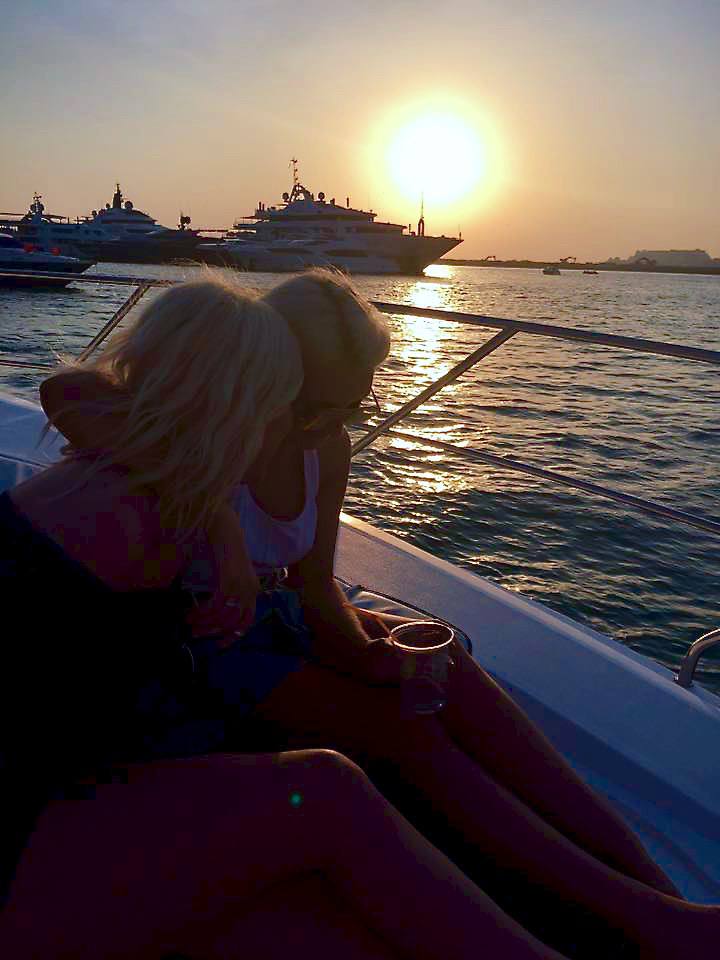 A chance to focus on my personal goals
If any of you balance a side hustle with a full-time job, you'll understand the urge to just focus on your own thing all day, and how frustrating it is to have to go to work and strive to make someone else's dream successful instead of your own. It's an inconvenience to have to carry out tasks you don't particularly care about when you have a mile-long wish list of things you'd like to do to build your own brand.
My circumstances at the moment mean I won't be working for a few months because I need to be able to travel back to my family on the Isle of Man often, but this also means that I'll finally have the time to focus on making this blog everything I dream it can be.
Having the time to dedicate to making While I'm Young amazing is something I've always wanted but have been too nervous to risk, so now I'm taking the plunge. What better time than when I'm between jobs and fortunate enough to be able to afford a few months without a steady pay check? I just need to spend some time polishing things and making this blog something I'm truly proud of, and then I can plunge back in to a 'proper' career again.
As well as re-focusing on travel both within and from the UK, I'm  hoping to introduce a bit more variety on to these pages. I want to start sharing style snaps and my favourite recipes. I'm also really excited because I'll finally get the chance to turn all of the footage I filmed during my jaunts around the world over the past year or so into travel videos for my Youtube channel.
I have visions of me sitting in an all-white, Pinterest-ified version of mine and Tom's spare room in Sunderland, surrounded by fresh orchids, typing away furiously because I HAVE SO MANY IDEAS. I'll be sipping freshly brewed coffee from a mug emblazoned with a sassy motivational quote while the British summer sun spills through the window and I will be NAILING the full-time blogger thing. It will be the perfect realisation of all my beyond basic twenty-something dreams.
What are we betting I'll actually spend my time in my pjs with a few extra jumpers on top for warmth, alternating between binge-watching Jezza Kyle and staring out at the rainy pavements, wondering what the hell I'm doing with my life?
Only time will tell.
I'm hoping to make some wee blogger pals in the North East too, because I struggled to meet people last time I lived there. Applications are now open, if anyone wants to drink cocktails and take pics of each other faking fancy.
Anyway, I hope you'll all continue to follow While I'm Young, because I promise that while I might not be brunching next to the Burj Al Arab, I'll still never be beige.
Although I can't tell you how much I'm looking forward to having a cuppa and a biscuit with my mum.
Follow While I'm Young on Facebook, Instagram and Twitter to see where the journey takes me.