As the party season kicks off in clubs across Europe, it's all winding down in Dubai…
Hi pals. Here's a little update on Dubai life.
Last month began with a massive fail. I was eleven minutes too late to board my impromptu flight to Vienna and my oh-so-spontaneous solo adventure turned in to staying in Dubai all weekend, just as the temperature soared to 44 degrees. My first taste of summer in the desert.
It was hot. Like, how am I gonna cope over the next few months hot.
The only solution was to lay low during the day and only venture out into the equally stifling but less sun scorched night. Besides, I had to make the most of Dubai's nightlife before all the beach bars shut down for summer! I didn't realise when I moved to Dubai that 'low season' in this tourist playground begins in June and ends in September. Of course, there's a mass exodus of expats during those months but unfortunately I won't be one of them. A girl's gotta work and all that.
Late night brunching
Operation Make The Most of Dubai began with 'Brunch' at Zero Gravity. It didn't take me long to realise that they slap the label 'Brunch' on any event with a buffet in Dubai, no matter what time of day it starts. Anyway, Zero Gravity's was an after dark brunch and for 295 AED you could help yourself to an impressive cheese and wine station, sushi, hot snacks, a buffet of sweet treats and my personal favourite thing in the entire world: a Build Your Own Gin station.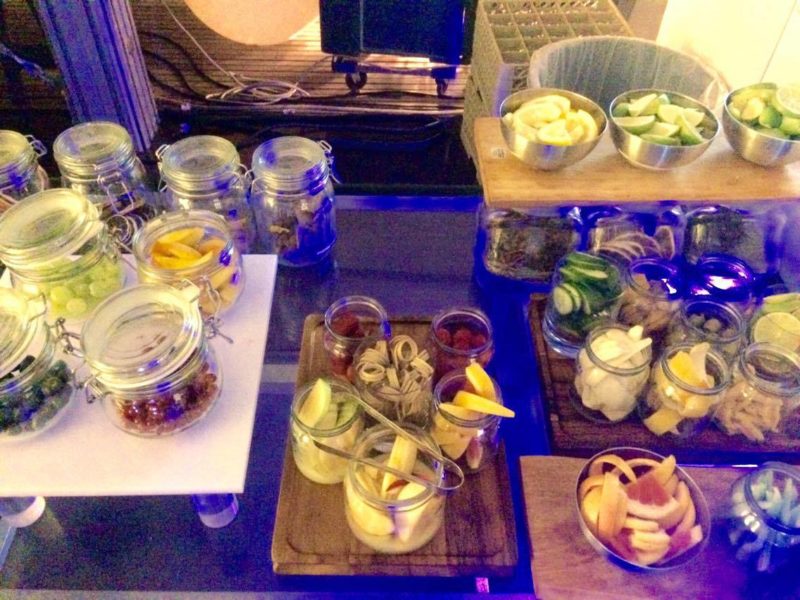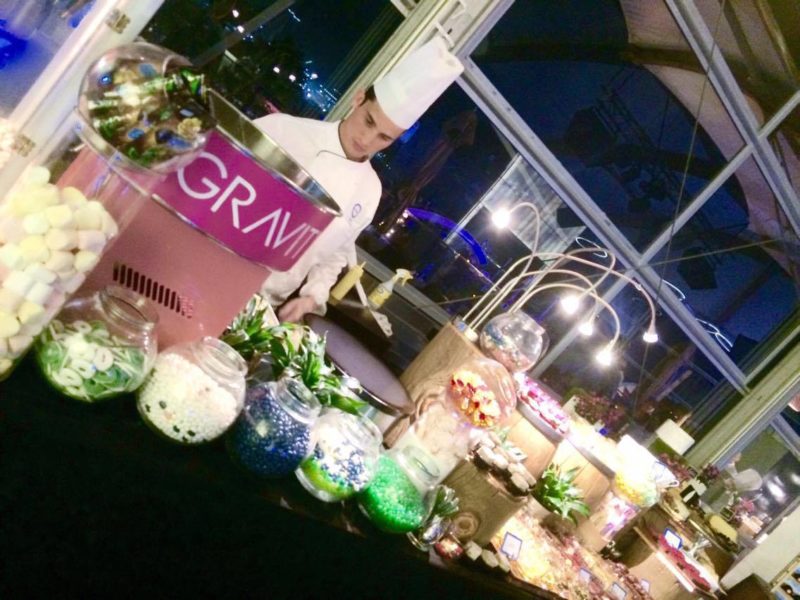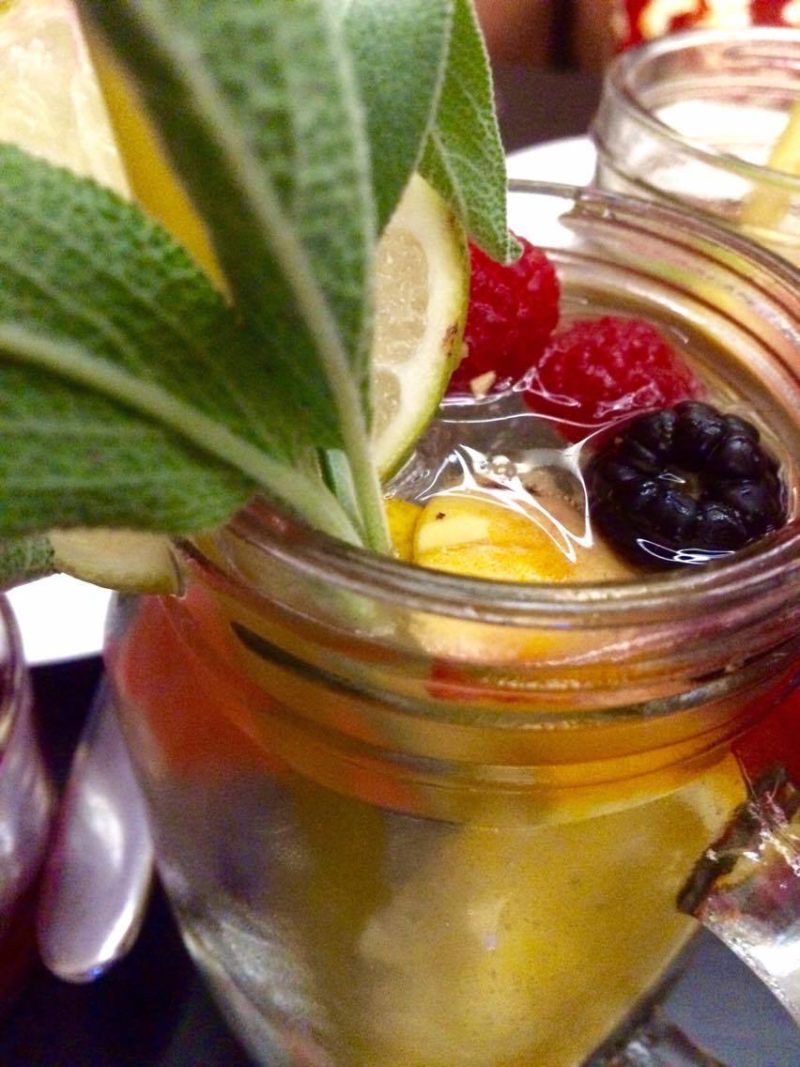 There was even an activities room with giant Jenga, fifa, table football and a man doing acrobatics. Obviously.
We filled our bellies then Martin Solveig (the DJ behind Intoxicated) took to the decks.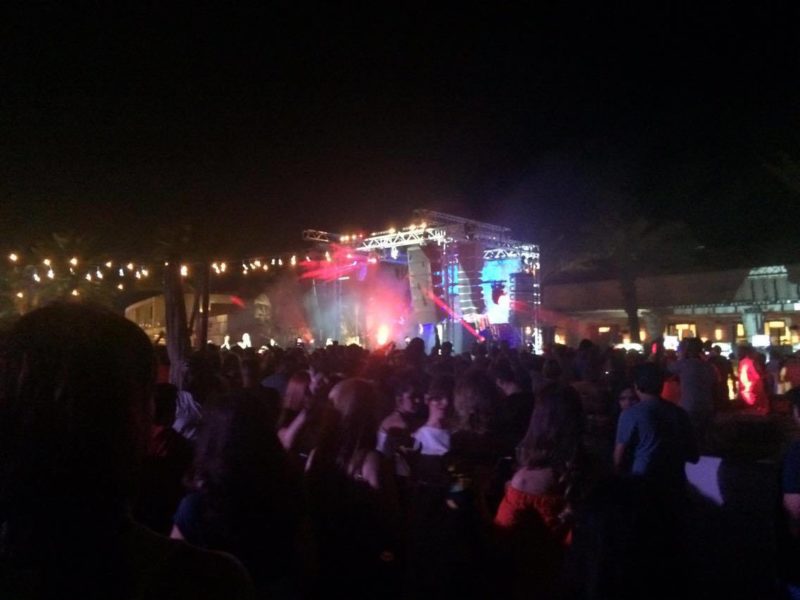 The next night I unwittingly watched DJ Jazzy Jeff from The Fresh Prince at Barasti. I didn't even know the guy was still alive.
Barasti draws the post-brunch crowd, so you can imagine some of the scenes. All day drinking in the heat then heading to the beach at sundown in your Ladies Day outfit does not make for a pretty picture.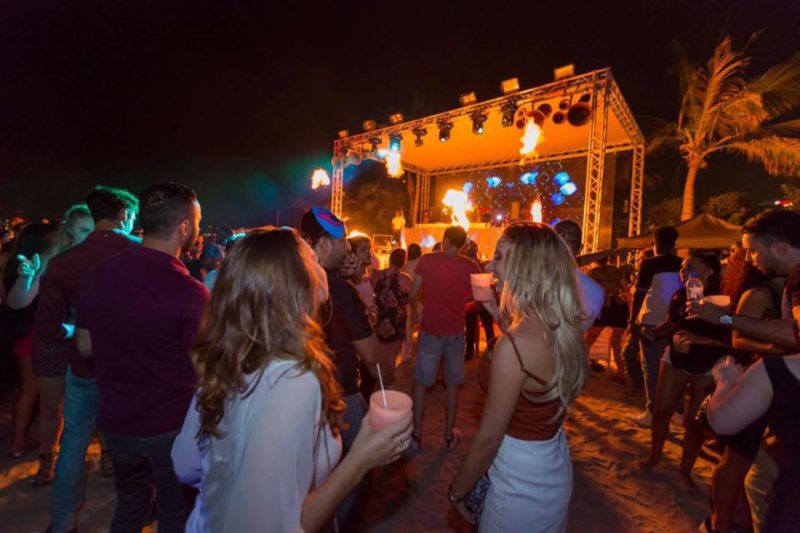 I had a quiet week at work after all of this, the highlight being a 2 hour cheese tasting at Headquarters. Working for an airline really does just keep getting better. We got to sample all of the delicious cheeses served to First and Business Class passengers, and also learned all about how and where they were produced.
Imagine my excitement when a chunk of Mature Cheddar from Isle of Man Creamery was put in front of me! Eating cheese from my home town at my office in Dubai: a rare moment of patriotism I didn't expect when I went to work that morning.
Sadly, there was no wine.
The next weekend, I was determined to have a quiet one. No extravagance, no beach bars, no DJs and definitely no alcohol. At least I started with good intentions…
As soon as the clock hit 4pm on Thursday, the weekend had officially began and the bulk of my department hit a bar near the office to unwind.
The next day, I had a delicious Turkish breakfast at Kaftan in Umm Sequim. So far, so sober. Then I headed to a friend's for drinks. We piled into a taxi to Blue Marlin Ibiza, a beach club just outside of Dubai.
Sundowners at Blue Marlin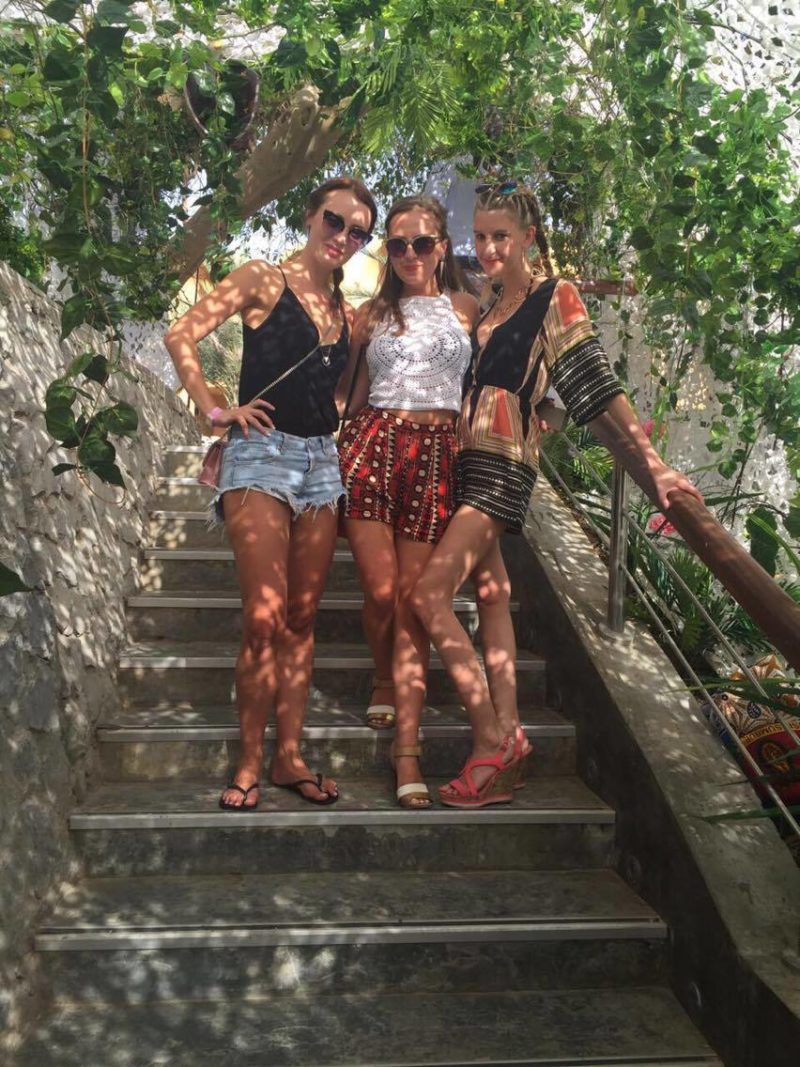 The small beach was heaving with beautiful people and we found a good spot to watch the sun go down on the VIP balcony.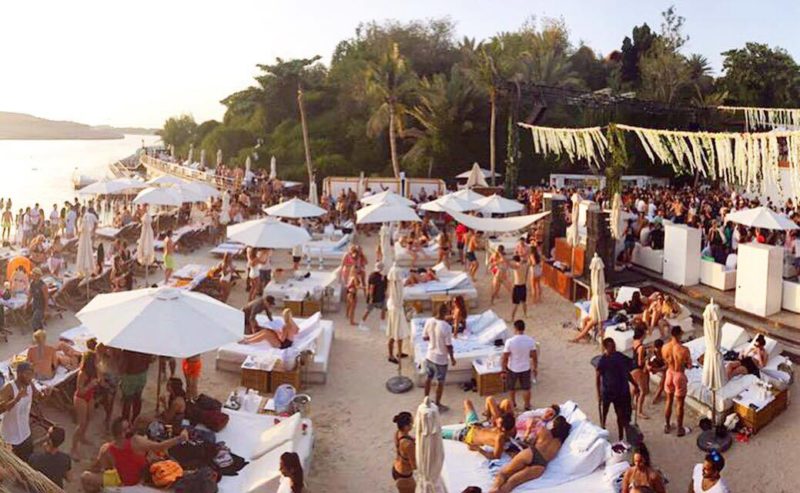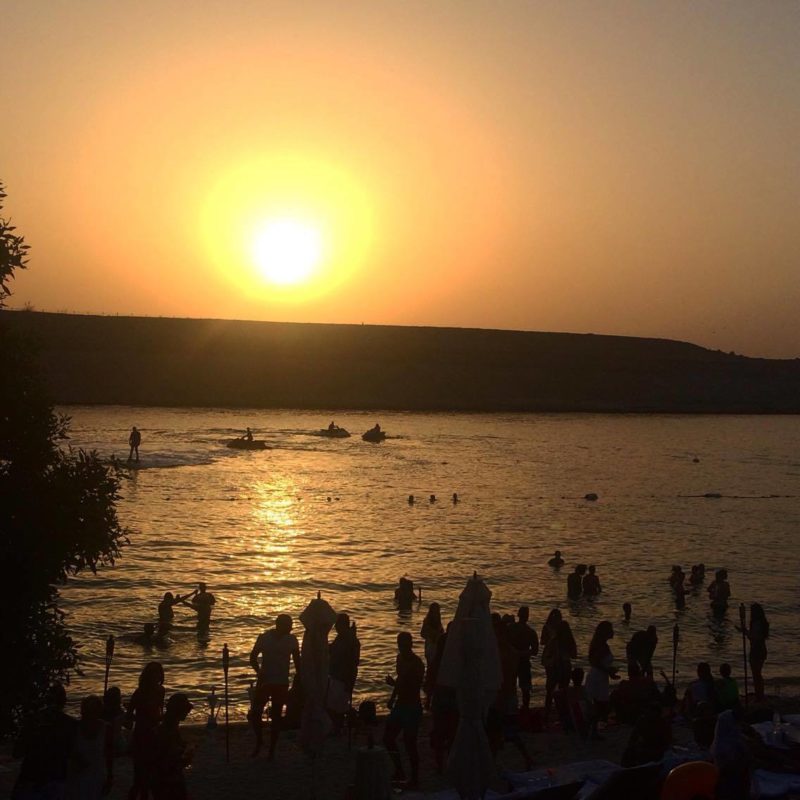 Mini Magnum ice creams were passed around on platters and we sipped our GnTs as we watched paddle boarders, jet skis and drunk girls swaying to the music in the last of the day's rays.
We could have been on the White Isle!
Once the sun set, the DJ switched the vibe up and we were soon back in the throngs of people on the dance floor. We were invited into VIP and served endless Moet. As soon as one Magnum ran out, a new one appeared – and we quickly realised we weren't just partying with any ordinary VIP. You know when you stop to observe the situation you've found yourself in and wonder how the hell these things happen to you? It was definitely one of those moments.
Good thing none of us were impressed by men with bad manners and too much money, eh?
The last Ladies Night
I managed to squeeze a few more closing parties and final Ladies Nights in before the season ended. A table at Movida, an afterparty at an apartment downtown, Tuesday night cocktails at The Intercontinental overlooking the Marina… it's been a busy month, but I've still not managed to wangle an invitation to a party in the Burj Khalifa. Will keep you updated on progress and post 10000 pics on Instagram when I do.
My favourite last hurrah was at Zero Gravity (again). At their 'Lost Angels' Ladies Night, we were handed fresh coconuts on arrival, a goodie bag and endless bubbles. Not bad for 100 AED each – and there was food! Somehow, I managed to drag myself away before midnight (okay, 1am – I'm not Cinderella) and make it to the office for seven the next morning. I consider that a serious display of willpower…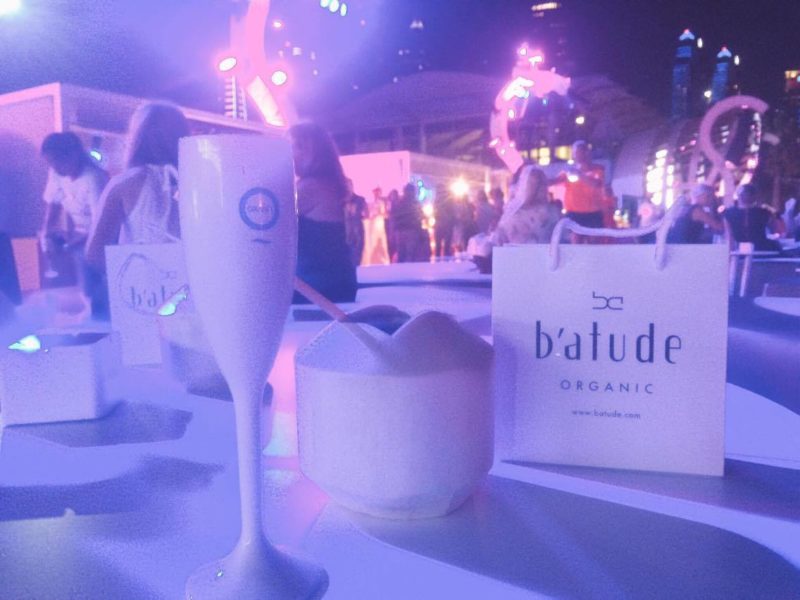 After a heavy month, I've convinced myself I'm giving up booze and signing up to hike the PCT and think about life. I decide this maybe once every three months and I still don't own hiking boots so it's probably just The Fear talking.
It's also the first day of Ramadan so I couldn't keep living that bikini clad, cocktail in hand beach party gal life even if I wanted to. During Ramadan, it's illegal to eat, drink or smoke in public during daylight hours, and I have a feeling this will be my most testing period abroad. Quite a few people wanted to come visit me here in June and I had to send out cease and desist orders because Dubai is famously quiet during Ramadan and I wouldn't know what to do with visitors.
I've been dreading the beginning of Ramadan, but I am curious to see what it's like to live in a Muslim country during the holy month. I'm excited to experience my first Iftar (the extravagant feast that breaks the fast each day at sundown).
I'm terrified that I'll slip up and bite into an ice lolly in the street at 3pm and Dubai will grind to a halt and I'll be deported, so it's quite likely that I'll be staying safely in my apartment for most of the month. I'd hate to offend anyone, and I'm just a bit confused about how we're all supposed to go about our lives in 45 degree heat without a nice cold bottle of water to hand. Feeling a bit dehydrated is basically my number one greatest fear in life besides dying and falling while intoxicated and breaking my teeth so this is definitely going to be a trying month.
I'm going to use the quiet weeks to do some more travelling, and I'm also going back home to Isle of Man via England!
Any tips for things to do in Dubai during Ramadan?