When I think about Cuba (and believe me, I dream about the Caribbean a lot when I'm sat staring out of the window in rainy England); my mind automatically goes to Havana, to Trinidad and to well, rum. All of the rum. What I didn't realise about Cuba before I visited earlier this year is that Holguin is every bit as enticing as its more well-known neighbours. Not convinced? Allow me to introduce you to the city, as seen from the window of a classic American car.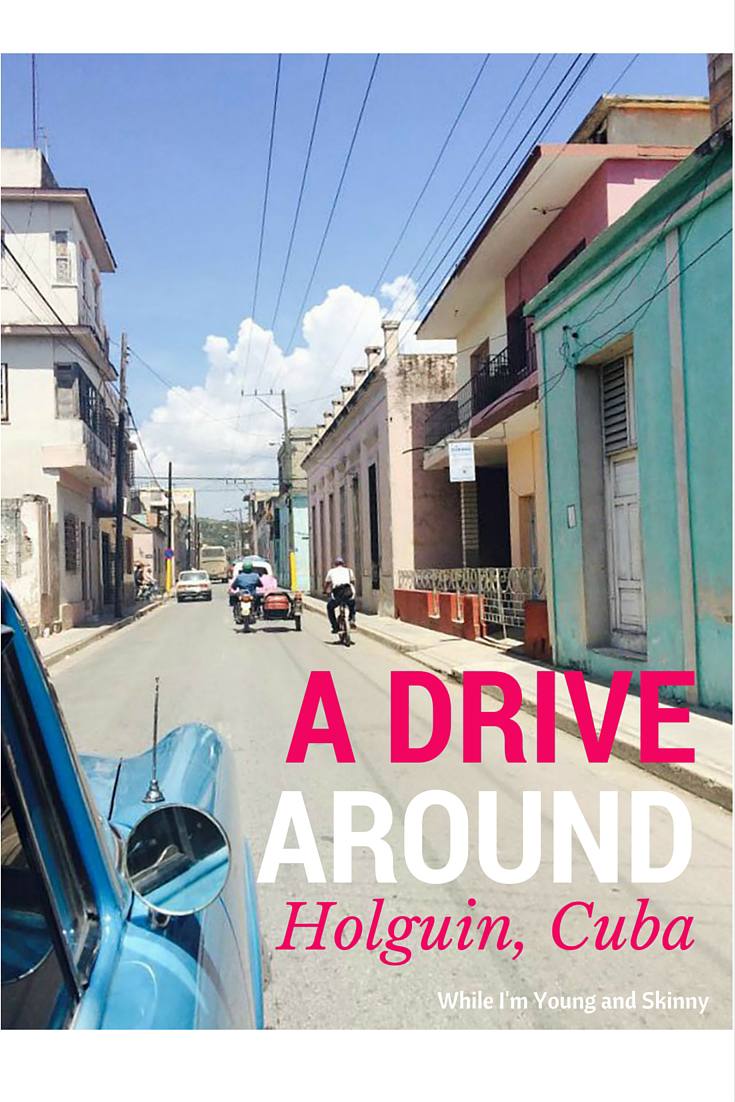 The best way to see Holguin: hiring a classic car in Cuba
The first of my blog posts about Cuba is all about a little adventure I went on around Holguin in a classic American car, also known as a 'Yank Tank'. A Caribbean dream come true!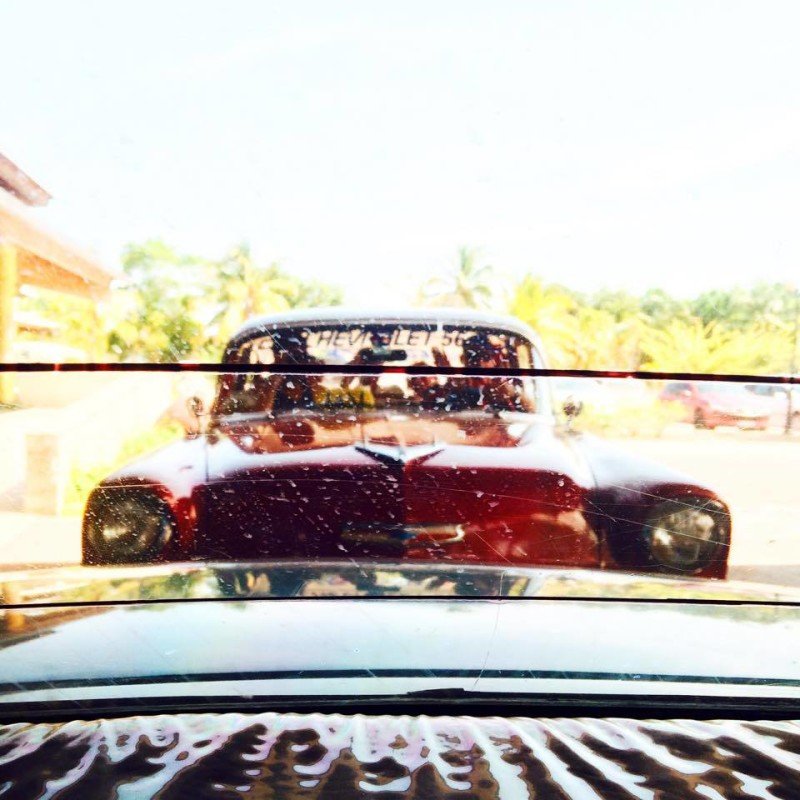 Vintage American cars, or 'Maquinas', as they are known locally, are a common way to get around Cuba's roads and there are thought to be as many as 60,000 of them still trundling away across the country. Though things are set to change, the classic cars have become emblematic of Cuba's rocky relationship with America. In 1962 a United States embargo against Cuba was introduced, effectively cutting trade between the two countries. It's still in effect today, and almost everything you come across in the country will be locally produced – including the parts holding those American cars together. A lot of the taxis on the roads actually have Japanese or Soviet diesel engines now.
Most of these vehicles are passed down families through generations. The only American cars that can be purchased for private use in Cuba are those that were registered for private use and acquired before the revolution. These motors belonged to the island's thriving middle-class before Castro came to power, and will be worth a fortune when the embargo is eventually lifted.
Classic American cars in Holguin
We filled two vehicles, as there was a big group of us. The first, a sky blue 1956 Chevrolet, had a broken speedometer and a leaking roof, which became all too apparent when the heavens opened on the way back to our hotel.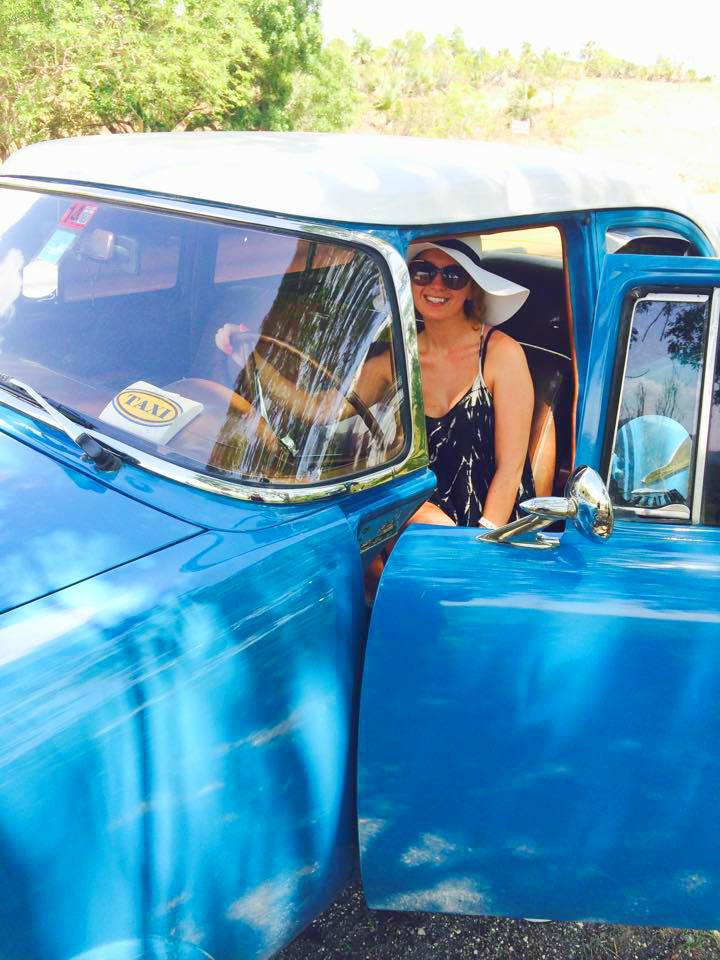 The second car was a shiny red Chevrolet with cream leather interiors. It seemed more well cared for.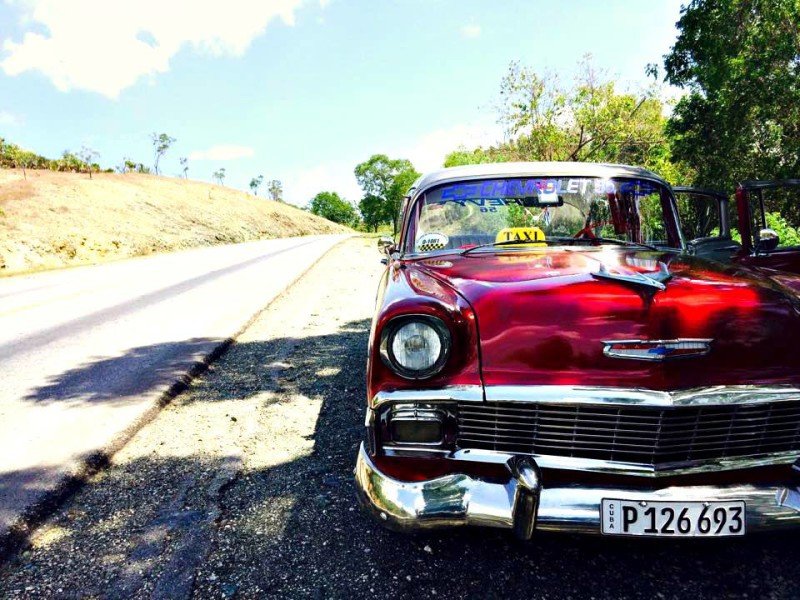 A ride in a Chevrolet, Buick or Studebaker is part of Cuba's appeal for tourists, but one should remember that these cars can be seen as symbolic of the geopolitical landscape. They aren't nostalgic fakes, they're the same cars that were driven by the country's elite before the Revolution.
I came to identify these cars with the country's vibrant culture: battered and struggling due to Fidel Castro's Communist regime and America's answer to it, but always bright and cheerful. Cuban people are the friendliest I've come across on my travels so far!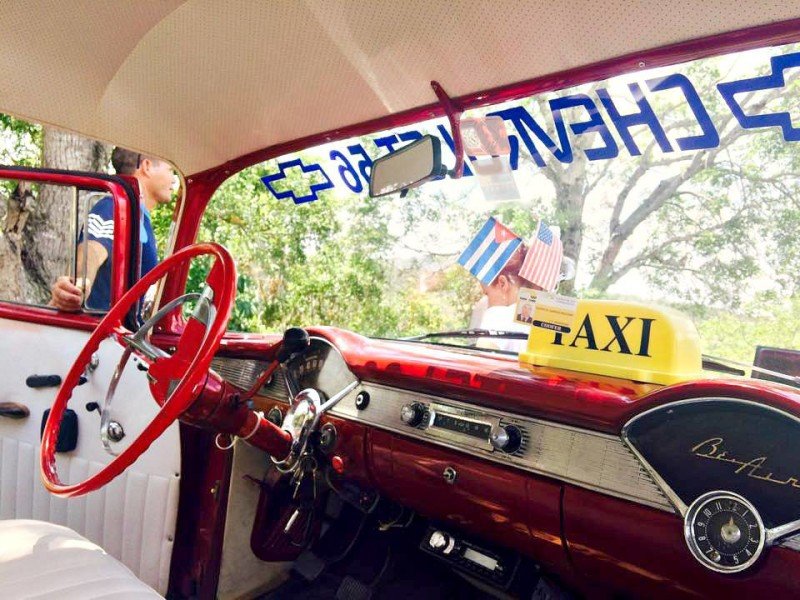 A Cuban drought
During our two weeks in Holguin, we experienced the first downpour after a serious drought. As the rain fell, our driver broke into a huge smile. "This is not good weather for you, but it is very good for Cubans", he told us. I could almost picture farmers all over the country dancing in their parched plantations. The next day, the grass was already greener.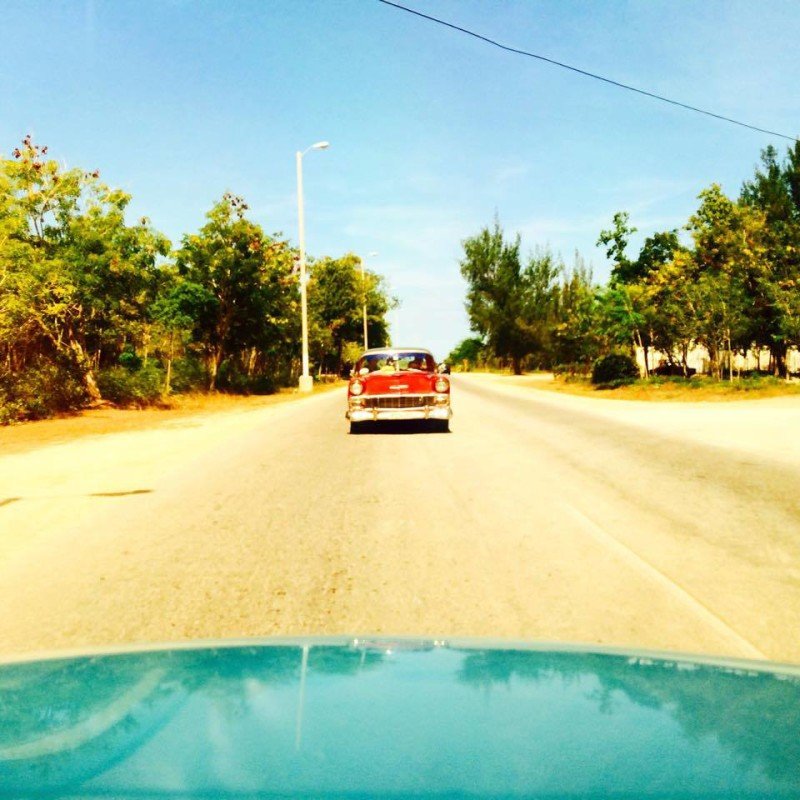 A Cuban education
We were soon out on the country roads, zooming past lush green lands punctured with majestic Royal Palms. These palms grow to over 70 feet tall and they are the national tree of Cuba. Like the cars we were sweating in (air con? Ha) and the rum we were hungover from, these trees are ubiquitous with the country.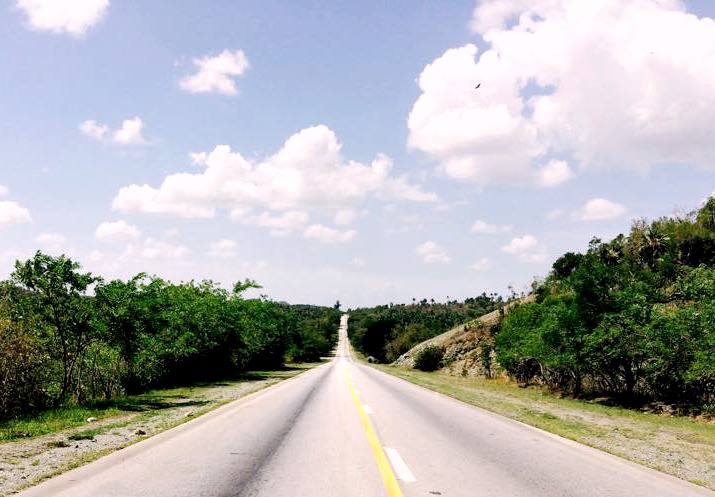 Even in the vast countryside, we would see hitchhikers sitting in the shade of a lone tree or gazing past our car, knowing we were foreigners, and looking for a ride. Because there is so little public transport in Cuba and few own cars, locals have to rely on hitching rides from others when they need to go anywhere.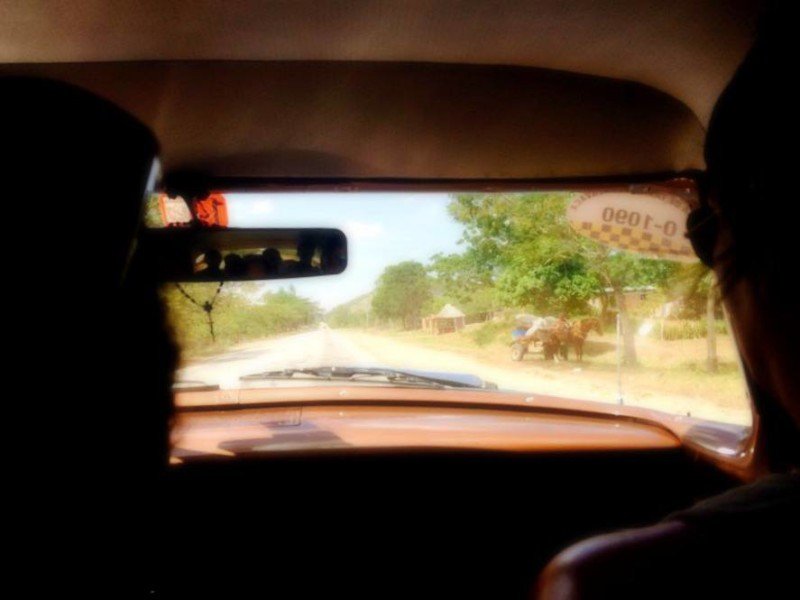 As we rolled into the city and the streets became more crowded, our driver started to point out buildings to us. He explained there were separate hospitals for children, pregnant women and the elderly. "All free", he said proudly. It seems one of the good things about the Cuban economic system is the availability of healthcare for all – though the people do have to pay for medication.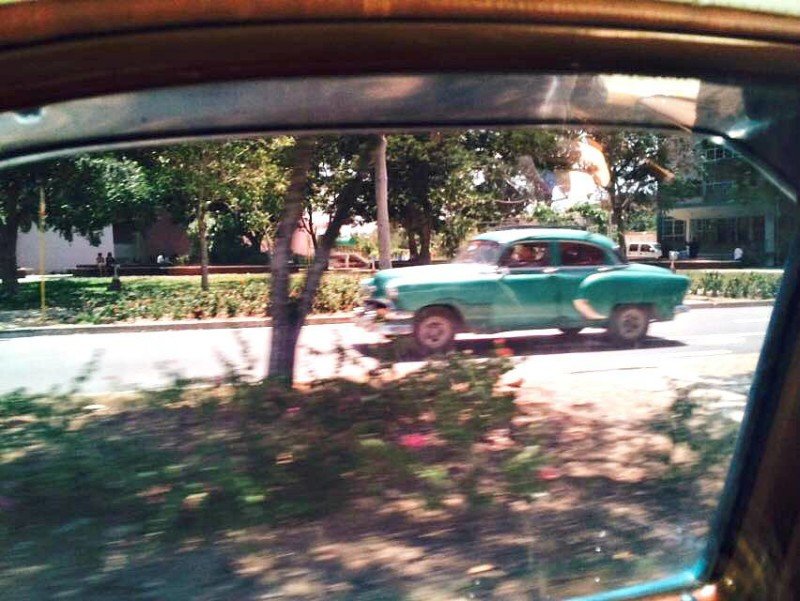 Education is also free and school is compulsory for youths in Cuba. During our trip, we passed hoards of schoolchildren in pristine white polo shirts and brown skirts. We later visited a school in a fishing village, and I'll share this experience in my next Cuba post.
Visiting Havana has always been a dream of mine, but we had accidentally booked our holiday in Holguin to coincide with the Pope's visit to Cuba. It was impossible to get domestic flight tickets when the entire country was following the Pope, so we had to forget about Havana. I was disappointed until our car took us into the barrios in Holguin city. It was everything I imagined Cuba to be: pastel buildings and sun baked streets. I may not have seen Hemingway's house, but at least I saw a slice of real Cuba!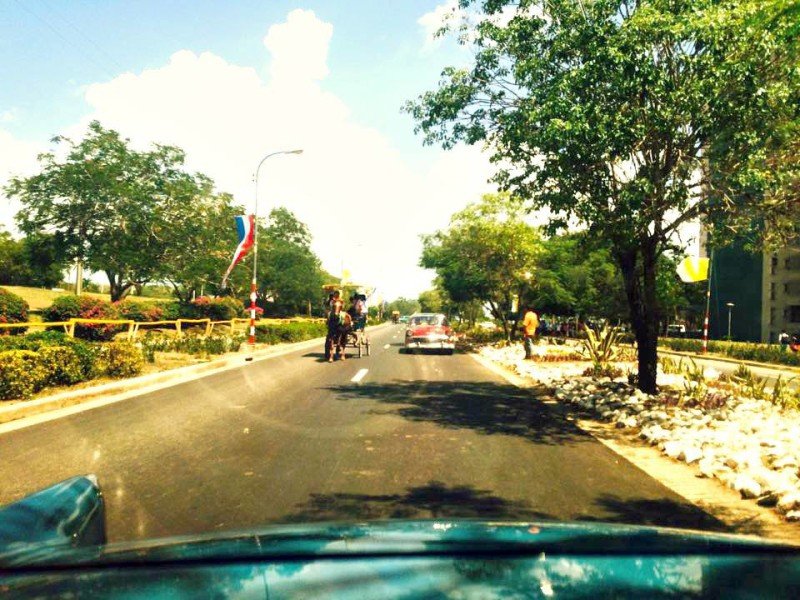 Gas costs around 1 peso – 1 peso 40, making it relatively cheap.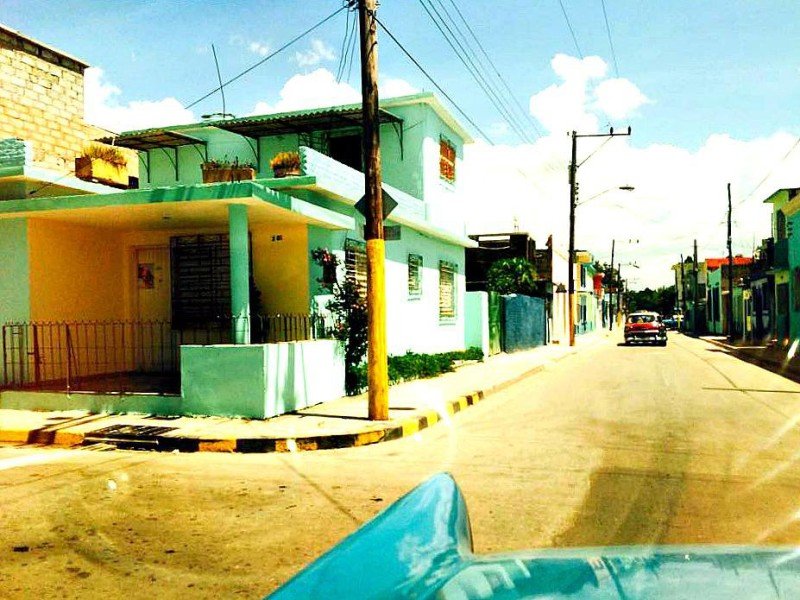 Our journey in the classic car took us past many houses that were in a state of slow construction. We were told about the devastating hurricane that swept through the Holguin province in 2008, in which many buildings lost their roofs and farmers lost their animals and plantations. The region's hotels were also affected: there was no tourism for three months. This had a massive negative effect on the people of Cuba, whose economy relies on the boost from foreign visitors.
My advice is to tip well if you visit Cuba as it really can make a difference to people's lives (more on this in the next Cuba post).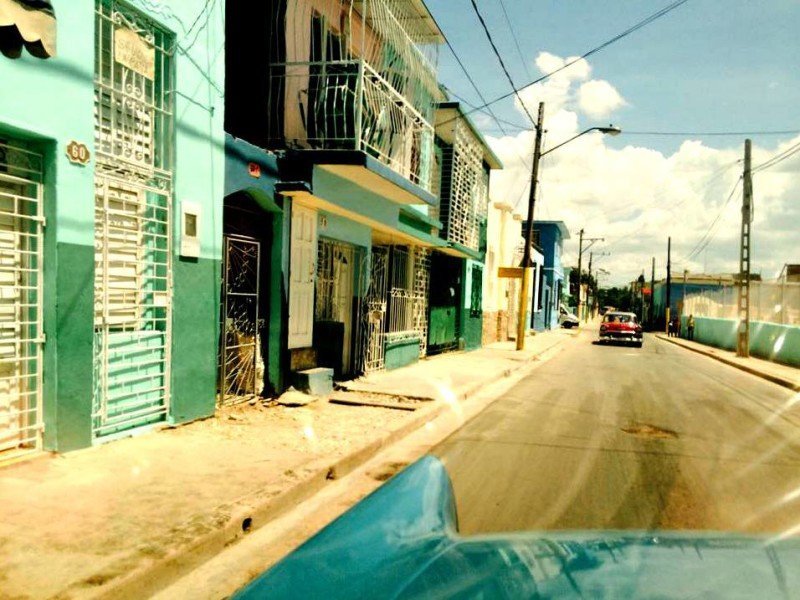 Will Holguin go international?
Fifty years on from the last time the US had an embassy in Cuba, driving around Holguin in a classic American car is eerie. The swaggering classic cars creep around the quiet streets, serving as a disconcerting echo of a country whose prosperity is long gone. Surrounded by dilapidated buildings, I felt almost nostalgic for a time that I've never actually experienced. I have a feeling that although the bigger cities will likely be unrecognisable in a few years when 'the Americans get in', Holguin will take a while to catch up.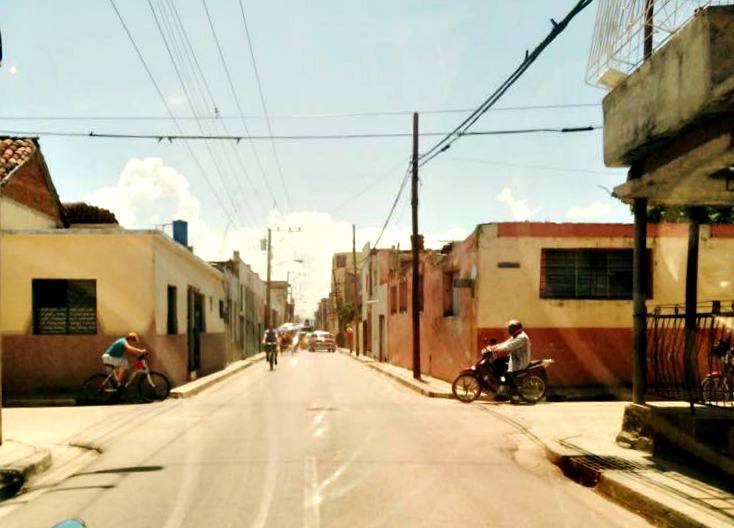 In the city center, we passed the Mural Orígenes which shows Columbus landing on the island of Cuba and the natives being converted and enslaved. Fun.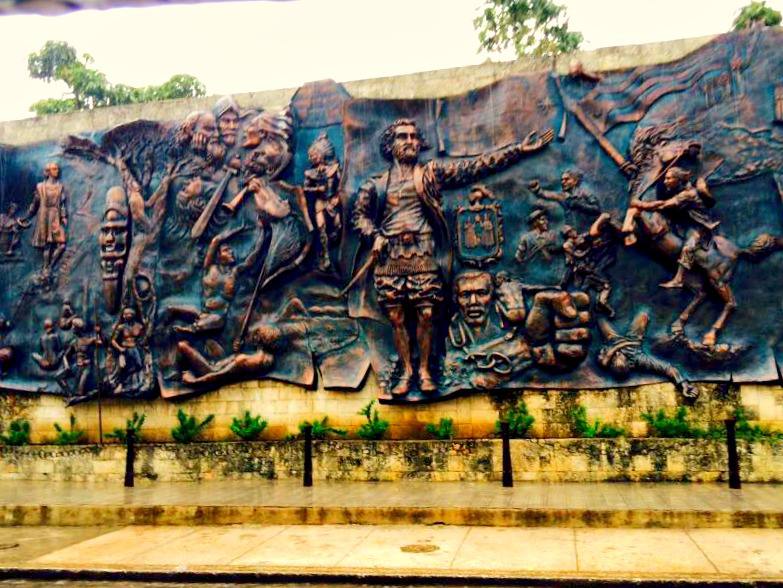 We also saw this Che Guevara monument.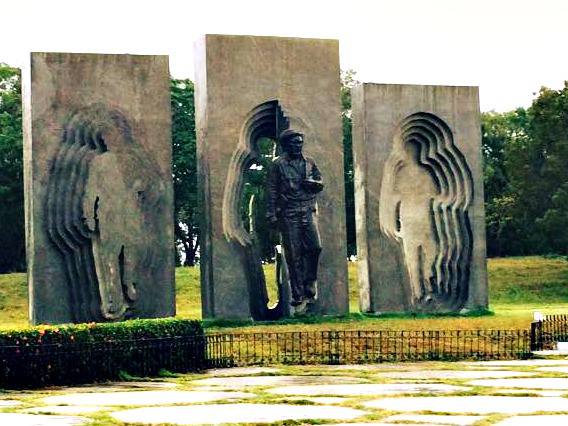 While a holiday in Cuba can be seriously exotic and relaxing, remember that there's plenty to see and do in Holguin province and in the city itself. I'd definitely advise you to hire a driver with one of these quirky antique classic cars to show you the city from a local's perspective. To see my post about what else we got up to there, sign up to get my new posts straight to your inbox (to the right). You might also want to like my facebook page and follow me on twitter.
Do these pictures make you want to visit Holguin in Cuba? Do you think the country is set to change? Let me know in the comments!