A typical weekend in Dubai
I've had another one of those 'I can't believe this is my life' weekends. I'm completely overwhelmed by the social calendar I've built since moving here. It took about two months, but it's so much easier to make friends when you're living somewhere where no one knows anyone and now I can't keep track of who I'm having drinks with next and who's who in the group chats. I know this sounds a bit LOOK HOW POPULAR I AM but actually, I can be the most antisocial person ever. I'm just trying to paint an accurate picture of what life in Dubai is really like for a 20 something. Hell, it's probably like this for the 50 somethings, too.
Last week, I was invited to various Ladies Nights. When the weekend rolled around on Thursday, I was invited to a Cider & Beer Festival and after work drinks. I went to neither, because eww people. I was due some me time. Instead, I indulged in my favourite Thursday night ritual. I headed home to Jumeirah Beach Residence, sat on some grass and caught the last rays of the day, then watched the sun go down from one of the outdoor terrace restaurants. I like to treat myself to something yummy for dinner and just chill with my laptop, catching up on blog stuff. It's the simple things eh?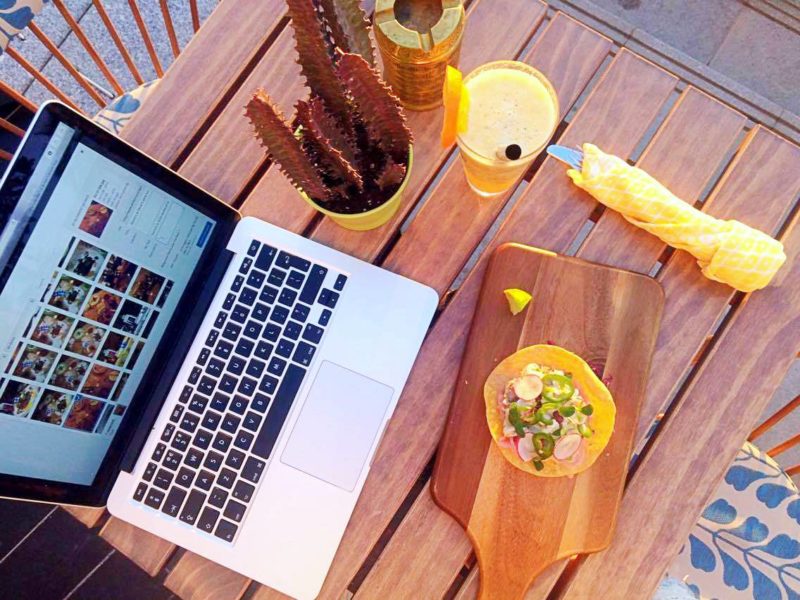 The rest of the weekend wasn't quite so relaxed.
A first world dilemna
On Friday, my original plan was brunch with 22 ladies at Double Deckers, which is famed for being on the wild side. I was really excited, especially because I had such a good time last week at the Q43 Brunch with the same girls and there would be a limo to take us around the Marina then to an after party. BUT then I found out that Chase and Status were playing at Nasimi Beach on the Palm for the Full Moon Party, which started at 7pm. Brunch started at 12, which would mean 7 hours of drinking before I even got to the Palm.
I just didn't know if  I can hack that kind of session anymore. Where was Dubai when I was 17 and bored out of my mind every weekend, hey?
I was nervous because I'd heard  a lot about Double Deckers and it didn't sound like pacing myself was an option. The thing about all inclusive brunch is that it's usually more about the drink than the food and I don't trust myself not to take full advantage of free flowing alcohol. If you can, you're a better person than me – but probably really boring and we could never be mates. Sorry.
I also had options for a chilled weekend. I could have a beach day with my flatmate, or go drink warm wine from coffee cups at another friend's pool. But if I did daytime wine, how would I make it to sundown yoga on Kite Beach? There's just so much to fit in to those precious work-free days.
And sure, there would be another brunch, but what if I skipped this one then all the girls made friends without me and I was exiled, never to be invited anywhere again?
Fear Of Missing Out (FOMO) got the better of me so I decided to man up and just do it all.
Double Deckers Brunch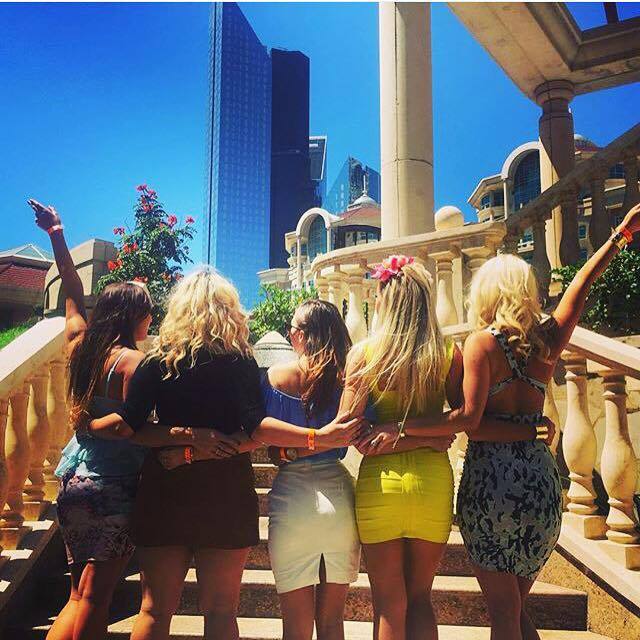 Ok, so people know what they're letting themselves in for when they book brunch at Double Deckers. It's a British themed pub and you go for a session, not for the cuisine. I didn't expect the food to be quite so bad though! I don't know if the other brunches I've been to in Dubai so far (looking at you, Jumeirah Beach Hotel) have raised my expectations, or if it really was just horrible. I could barely eat my British Roast – and I'm not a fussy eater.
Luckily, the gin and tonics tasted fine. We spent most of the day outside playing monster Jenga and watching drunk girls ride the mechanic surfboard. Yeah, it's that kinda place. If you follow me on Snapchat (dannielle-lily, if you're interested), you'll know the score.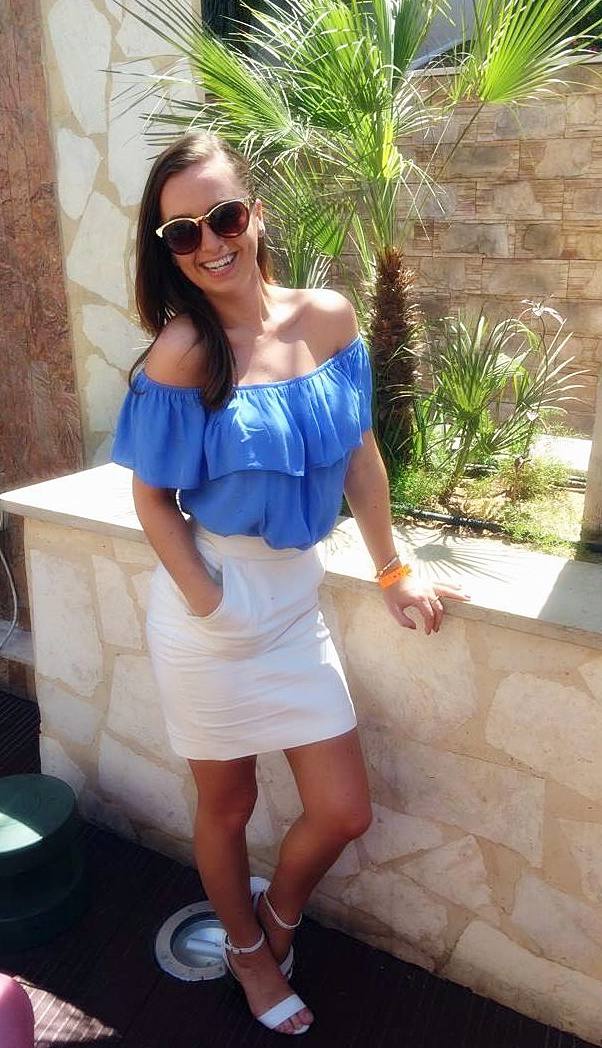 Being super sensible, I left when the last orders bell rang and headed home to freshen up. By that I mean nap then find a rave appropriate outfit for the Full Moon Party.
Chase and Status at Nasimi Beach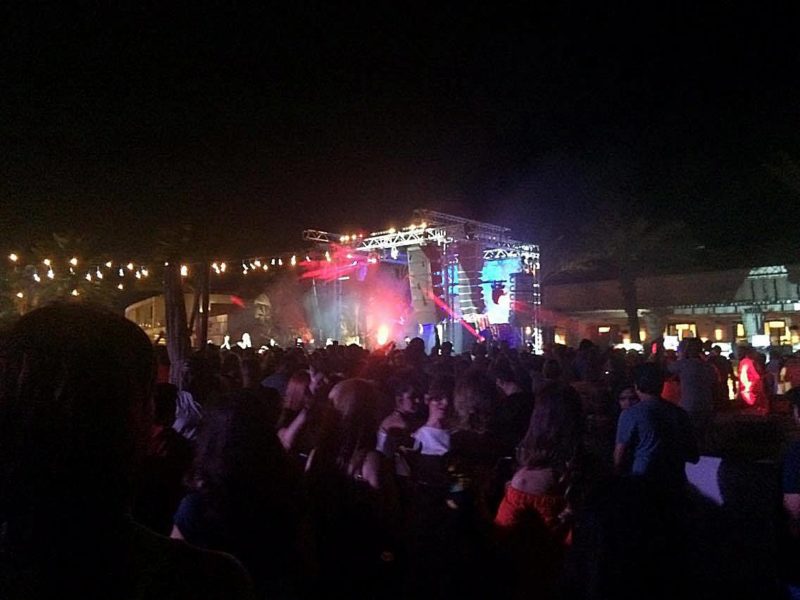 Suitably refreshed (okay, pretty buzzed from brunch) but pleased with myself for not being in a heap on the floor after Double Decker, I met some other friends and we went to the Palm. I've been to Nasimi Beach by day but never at night, and it was transformed into a party zone. A little different to the Full Moon Party in Thailand but fun nonetheless.
Chase and Status were amazing, as expected. I've seen them before at a UK festival but dancing beneath the full moon on the Palm was one of those special Dubai moments. They dedicated the first song to Prince.
I saw Sam Faiers from TOWIE in the loos, so that was exciting.
A very chilled Saturday
After a quick dance at another club on our way home and a sort-of after party that was basically just me and two friends stuffing our faces with Doritos in bed, I took myself home for a much needed sleep and spent the final day of the weekend working on my tan. It's a hard life.
How amazing is the view of Dubai Yacht Club from my apartment's pool?!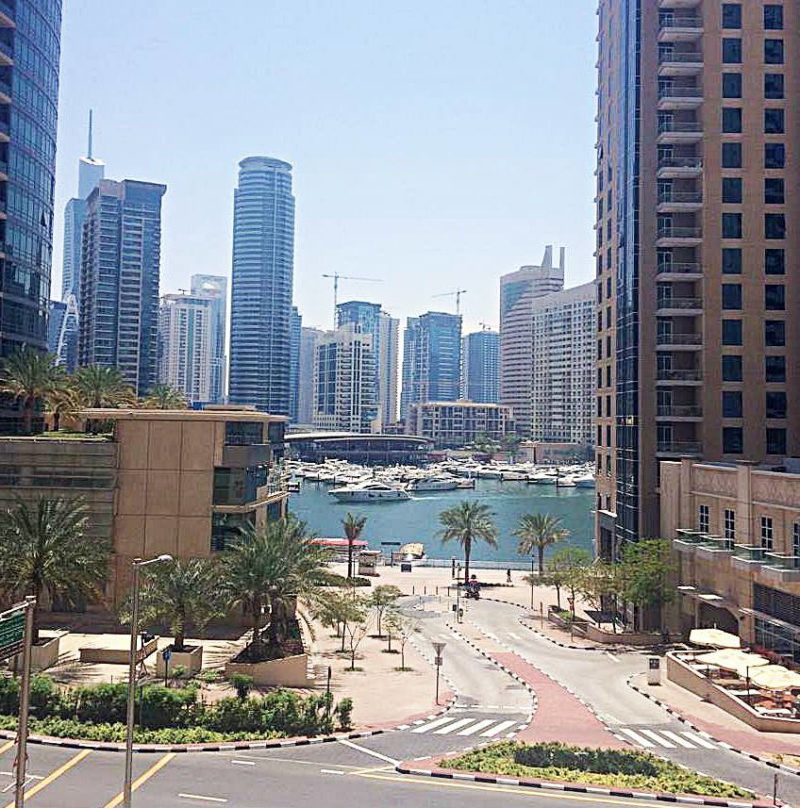 I may not have made it to yoga but I did have another unforgettable weekend. I need to detox for a few days now – my poor liver must hate Dubai.
Friday will signal my three month Dubai anniversary and this is extra good news because it means I can finally use my flight discount! Give a travel blogger a job at an airline and you can bet on her taking full advantage of the perks. I'm off to Budapest to meet bae (I know, we're so international) and I honestly can't remember the last time I was this excited about something. I have so much planned and can't wait to share it!
Have you been to Budapest? I'd love to hear your tips in the comments section. You can come along for the adventure by following me on Instagram, Twitter and Facebook too.