I'll be honest – before I was invited to review a DFDS trip to Amsterdam, I wasn't sure I could thing of anything worse than being trapped on a ferry overnight. I wasn't expecting supreme comfort, top-notch food and a crazy night out, but that's what I got, and my preconceived idea that the DFDS ferry trip to Amsterdam was a voyage only drunk teenagers enjoyed only made my fab experience all the more pleasant!
My friend Shannon and I set off for a girly 24 hours in Amsterdam, which is one of my favourite European cities. We board the ferry at North Shields Port for the 5pm sailing with low expectations, and enjoyed an overnight trip full of surprises.
A review of the DFDS Amsterdam ferry
Getting there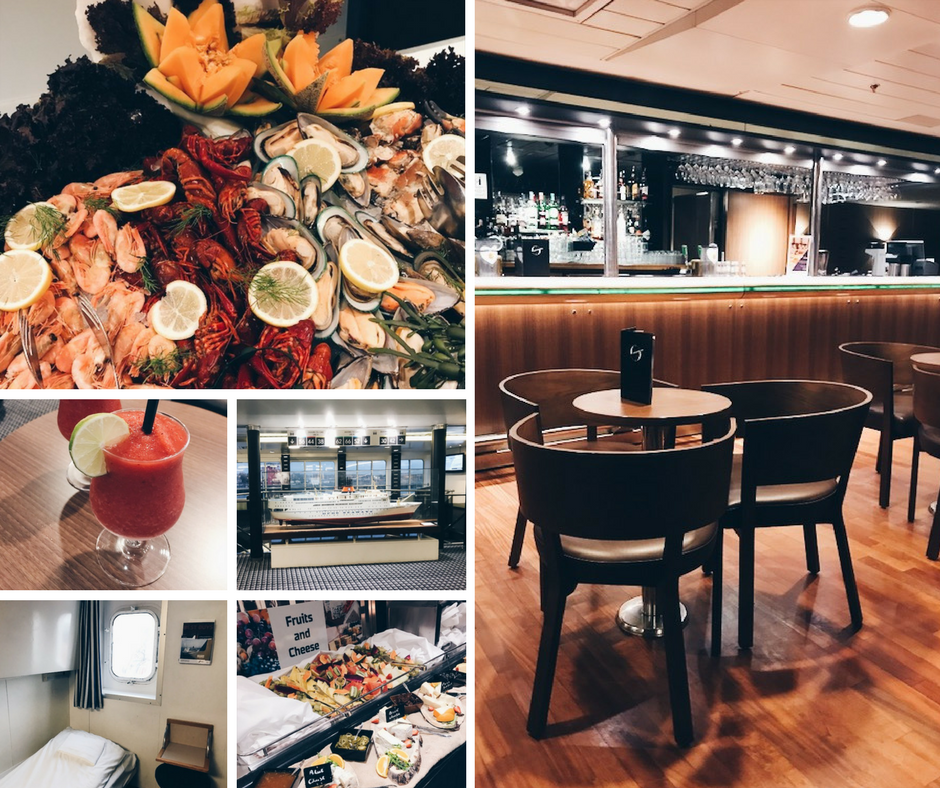 The first thing that struck me upon boarding the ferry was how welcoming all of the staff are, and then I started to take in all of the amenities. I was blown away by the facilities on board the DFDS ferry to Amsterdam. There's not only a cafe, kids' play area, 'sea shop' with a pretty decent array of goods for sale and various restaurants – there's even an onboard nightclub with live entertainment and a cinema!
I may have been on a ship, but this was a massive upgrade from the ferry I usually catch to Isle of Man (that's 'home' for me, in case you didn't know).
After chucking our bags in our cabin, we dashed around the ship like overexcited kids, made a pitstop at a bar for a frozen strawberry daiquiri each then made our way to the Seven Seas Restaurant for a buffet dinner. Now, I'm a bit snobby about buffets thanks to my year of inhaling gourmet food at Dubai's various luxury brunches, but I was very impressed by the Seven Seas offering. We loaded our plates with seafood, roast meat and more, then finished with a cheese plate. Delicious!
Stomachs full, we headed towards the music and launched into holiday mode. Bottles of prosecco were ordered, lyrics were belted out and friends were made. We ended up in the nightclub until the early hours, and I pretty much forgot that I was on a boat. I think I also forgot my own name at one point that night…
Early next morning, a bus drove us from the port to Amsterdam, and we got to exploring – but more about that later. First, I'll tell you about the journey back.
Getting back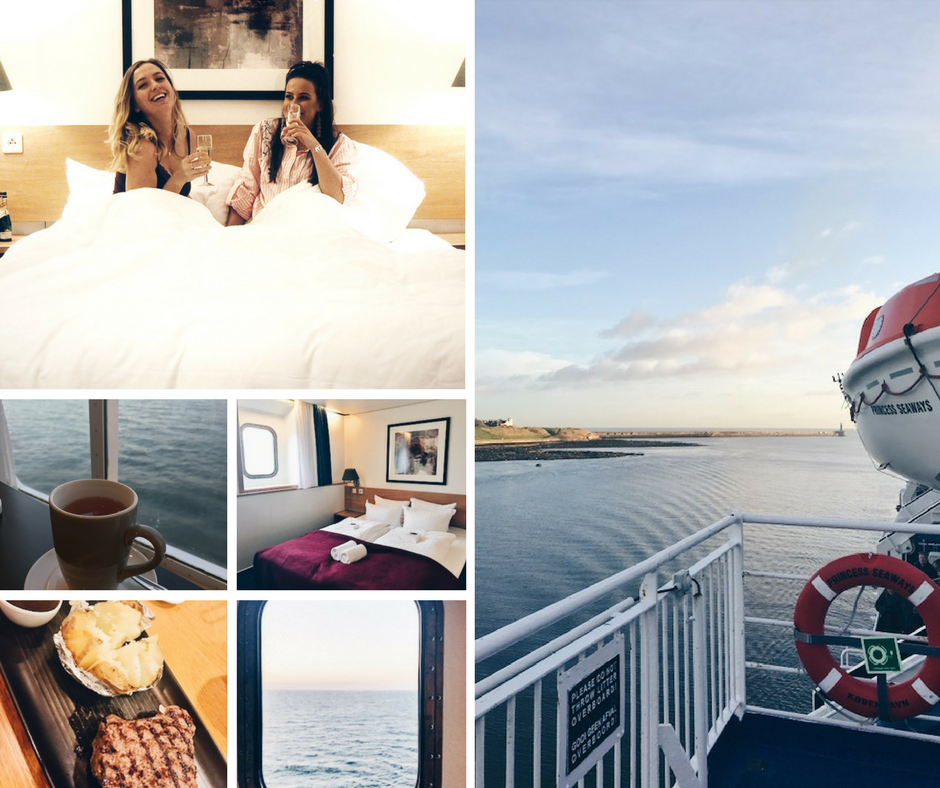 For the DFDS sailing from Amsterdam back to North Shields we were lucky enough to bag ourselves a commodore cabin, and it wasn't so different to a four-star hotel room. With two portholes, a larger bathroom with plenty of toiletries and towels, we were living in luxury. Our cabin even had a fully stocked, free mini bar with sparkling wine, beer and soft drinks.
We may have indulged a bit too much in Amsterdam, but we were still on holiday so we booked a slap-up two-course dinner in the ship's steak restaurant, Explorers. The food was absolutely beautiful, and again I almost forgot that I was on a boat in the middle of the North Sea.
Our night ended with a slightly more sensible cup of tea, then we fell into our big double bed for an early night, watching TV until we both passed out.
With the commodore cabins, you're given the option to enjoy breakfast in bed, but we fancied a nosy at the buffet so we ventured out into the restaurant. The breakfast offering lived up to what had become high expectations, and we devoured our fry ups before disembarking.
I usually can't wait to get off the boat when I take ferry trips but I didn't even want to abandon ship when we docked.
For anyone who might be put off the DFDS sailing because they suffer from sea sickness, I'll let you into a secret: I suffer too! Thankfully, we had an extremely smooth sailing.
Things to do in Amsterdam
Now that I've sold you on travelling to Amsterdam with DFDS (hopefully, anyway!), I'll give you the lowdown on what we got up to in Amsterdam.
Brunch at Pancakes
I basically googled 'best brunch in Amsterdam' and came across Pancakes, then it was coincidentally the first place I set eyes on when we jumped off the bus at Centraal. The Dutch pancakes really are delicious, so it's worth checking out.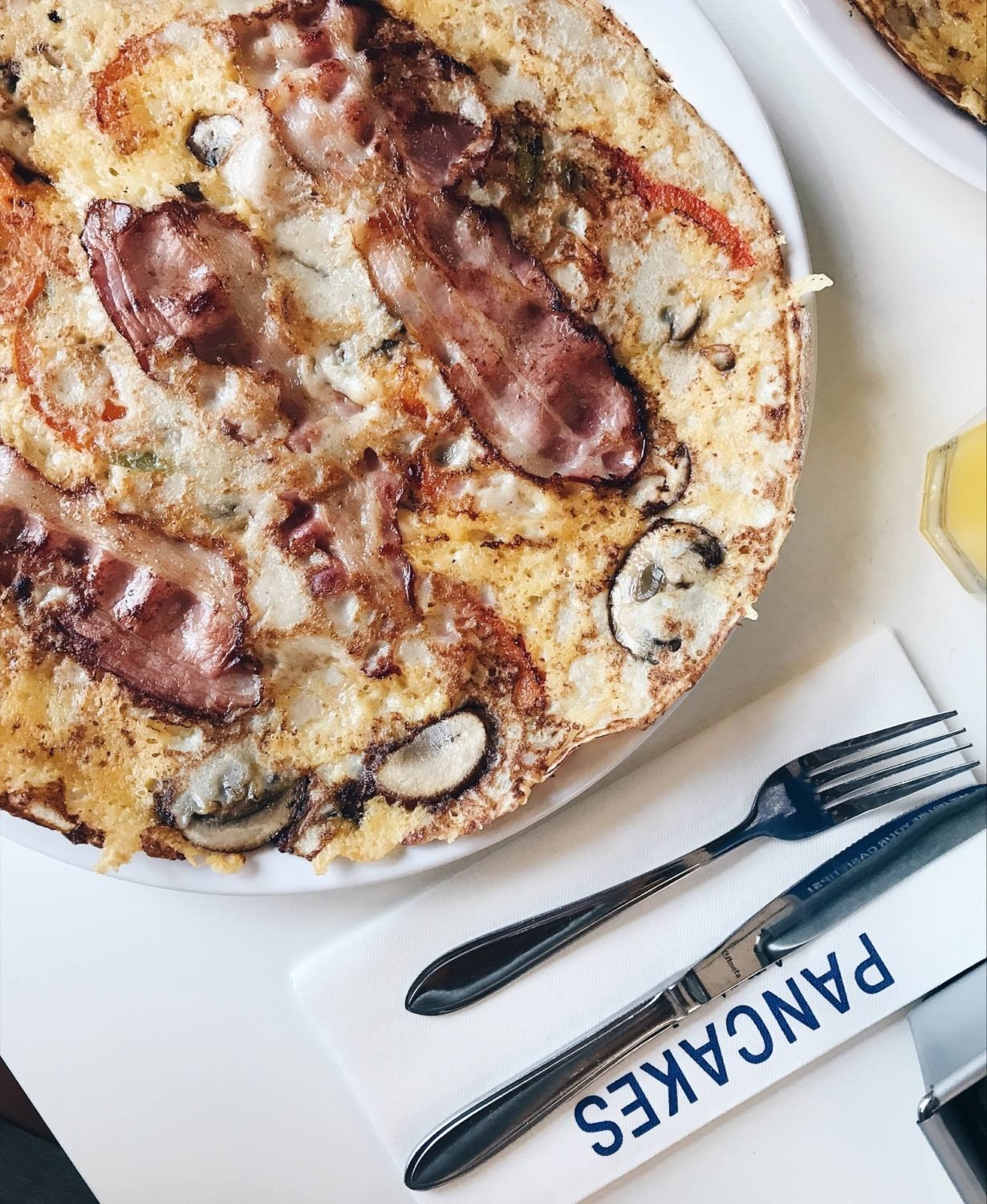 Walk along the canals
Amsterdam is such a walkable city, and its network of canals make for the perfect afternoon stroll. And so many photo opportunities!

Broaden your mind at the Sex Museum
The Sex Museum is super close to Centraal and is worth a visit for some phallic photo opps and a giggle. Bring an open mind and take it all in.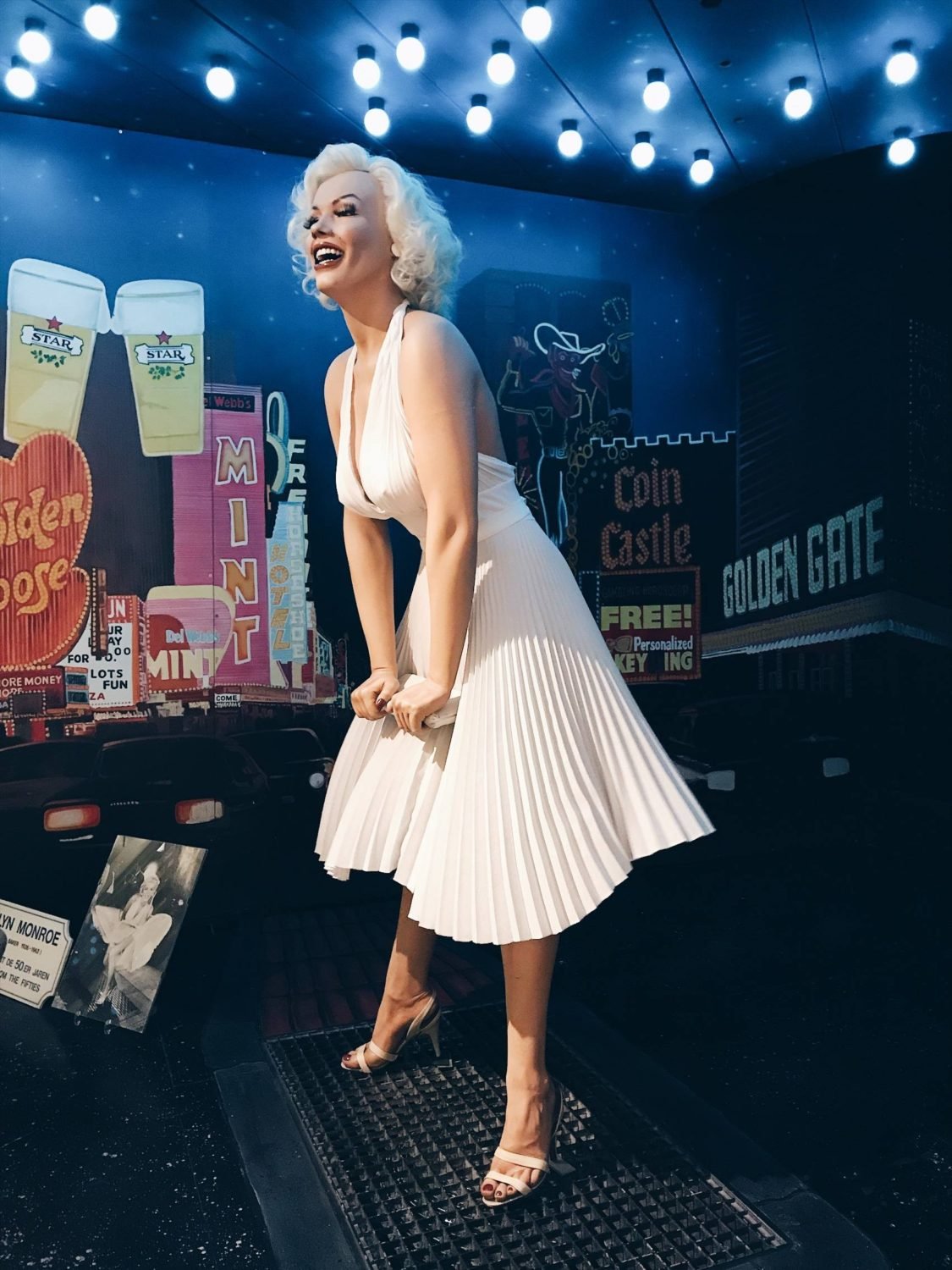 Stop and smell the flowers at the Bloemenmarkt
Amsterdam's floating flower market is a must-see. You can even buy tulips to plant at home.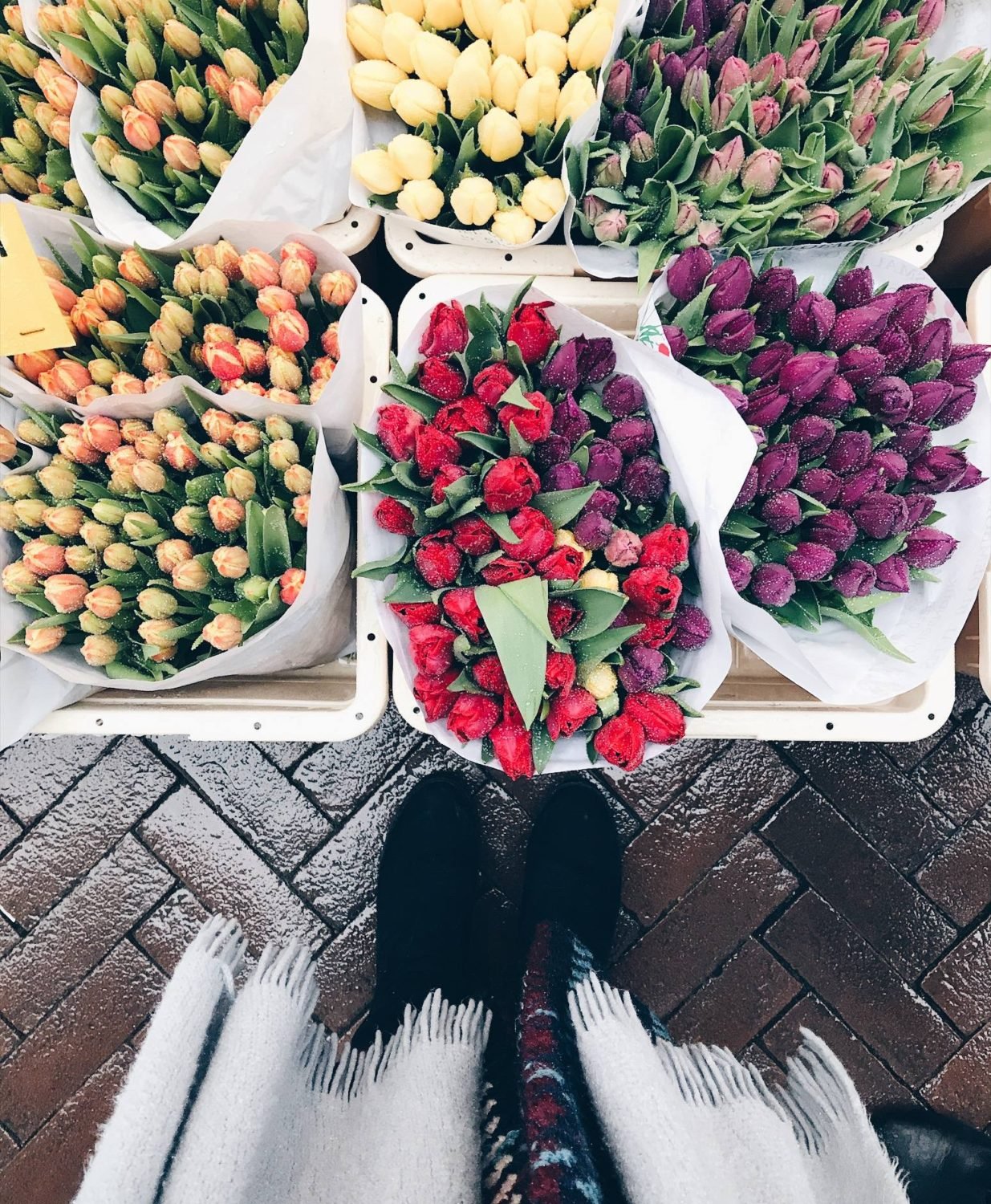 Window shop in the Red Light District
See the oldest profession in the world made legit in Amsterdam's infamous Red Light District. It's quiet during the day but comes alive at night, and my favourite thing is to grab a drink and hog the window seat of a bar on the main drag. We spent ages just timing men!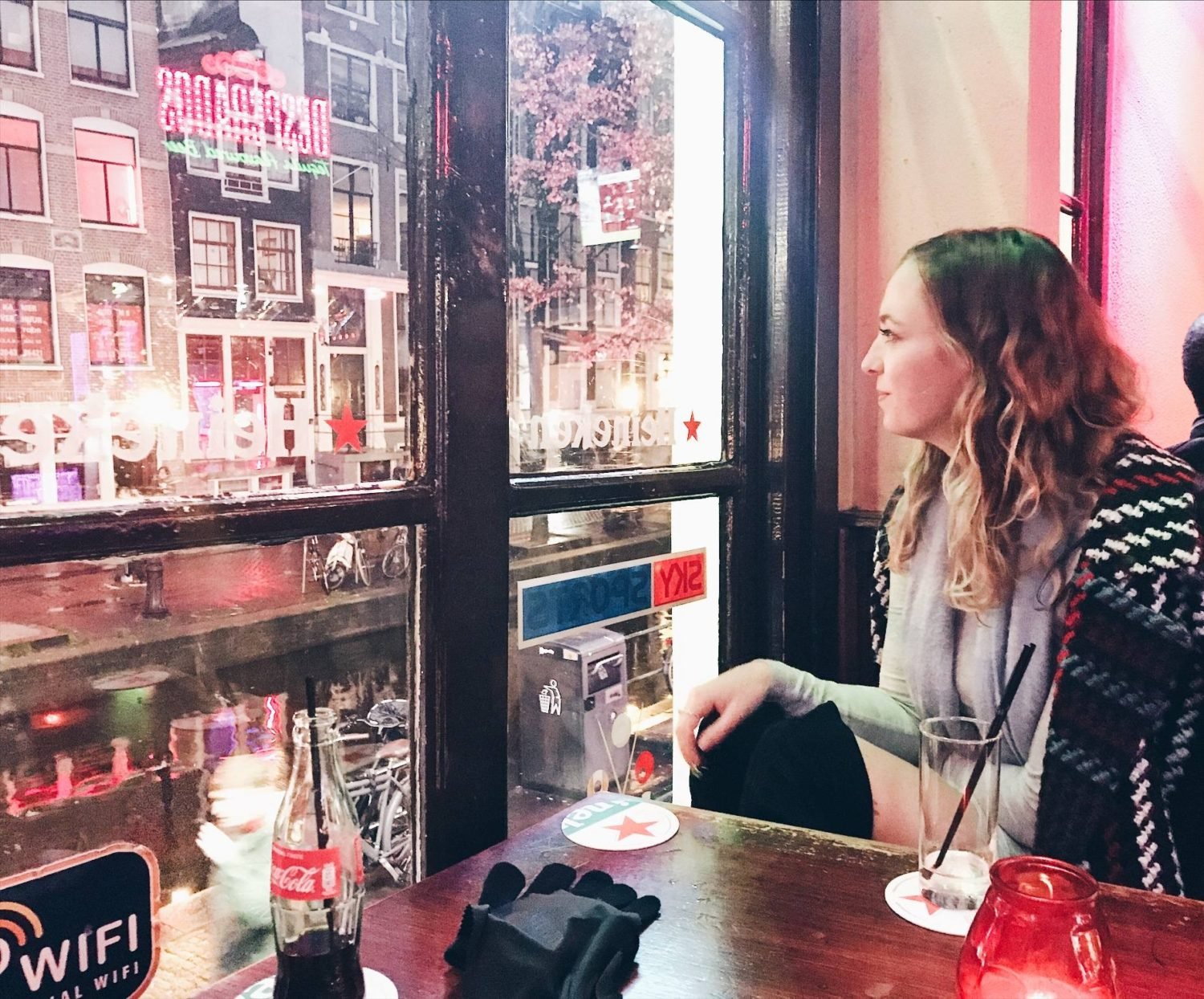 Relax in one of Amsterdam's coffee shops
Another novelty in Amsterdam is that cannabis can legally be consumed, and the Brown Cafes are the place to indulge. We paid a visit to Greenhouse, a laid-back (obviously) coffee shop with an aquarium in the floorboards and pictures of celebrity clientele on the walls.
Brunch at Vinnie's Deli
We woke late and hungry, and Vinnie's Deli was the ideal spot for breakfast with the locals. Go for the mushrooms on toast, it's mouthwatering.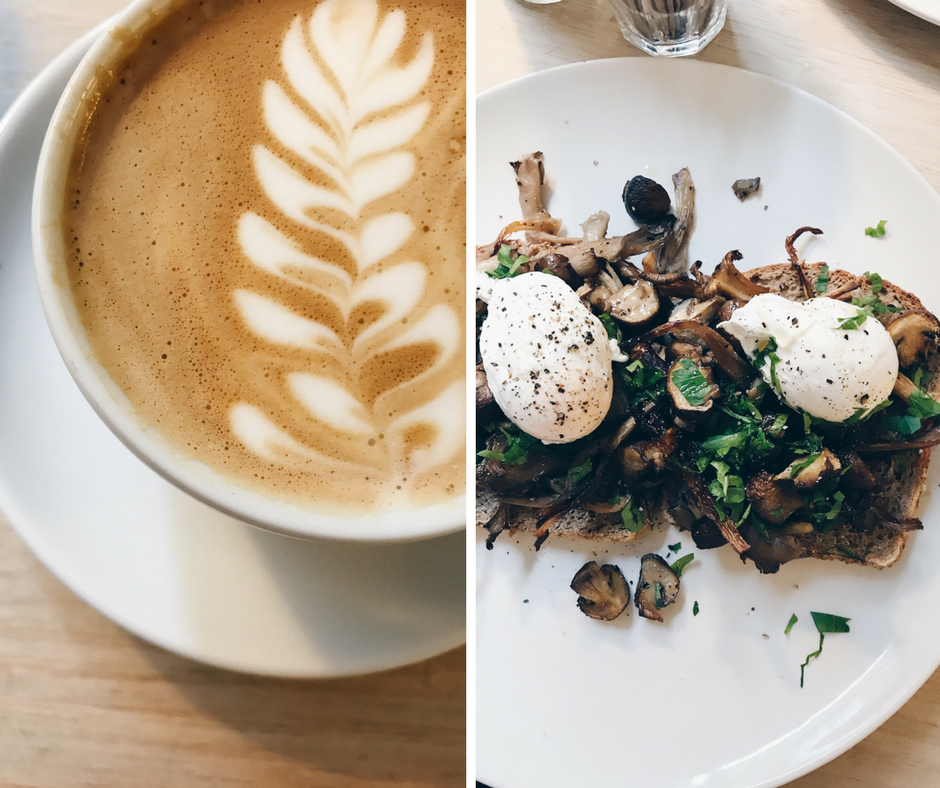 Enjoy a canal cruise
The most picturesque views of Amsterdam can be found on the frequent canal cruises. You can get one for free if you buy the Amsterdam City Card at Centraal, and this card also gives you free access to most Amsterdam museums.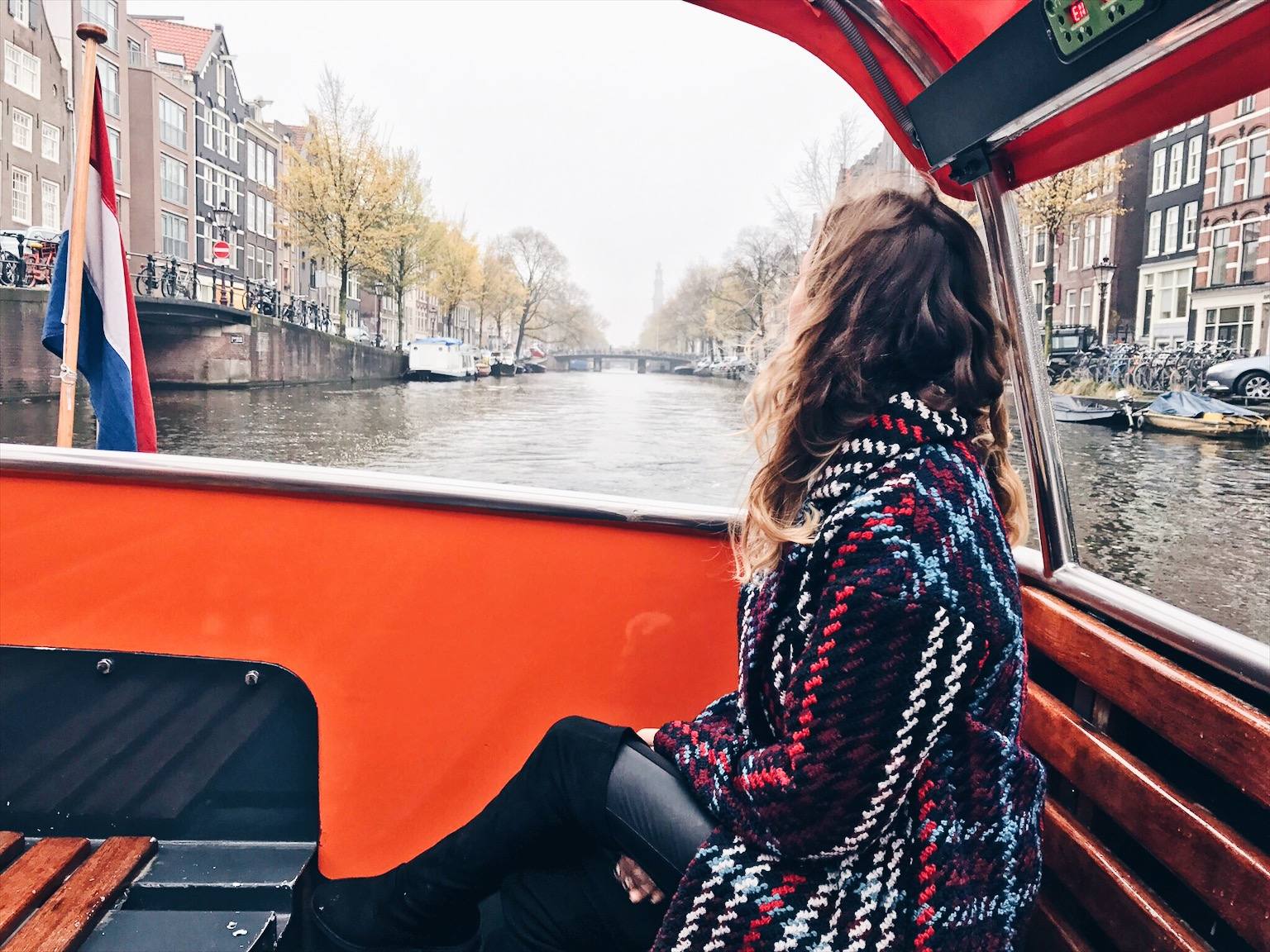 Refuel at Stach
This artisan coffee shop has homemade, giant meringues in the window and serves melt-in-the-mouth homemade peanut butter cups. We stopped there for a coffee and a sweet treat before it was time to catch our bus back to the port, and I'll probably think about that peanut butter cup every day for the next year or so.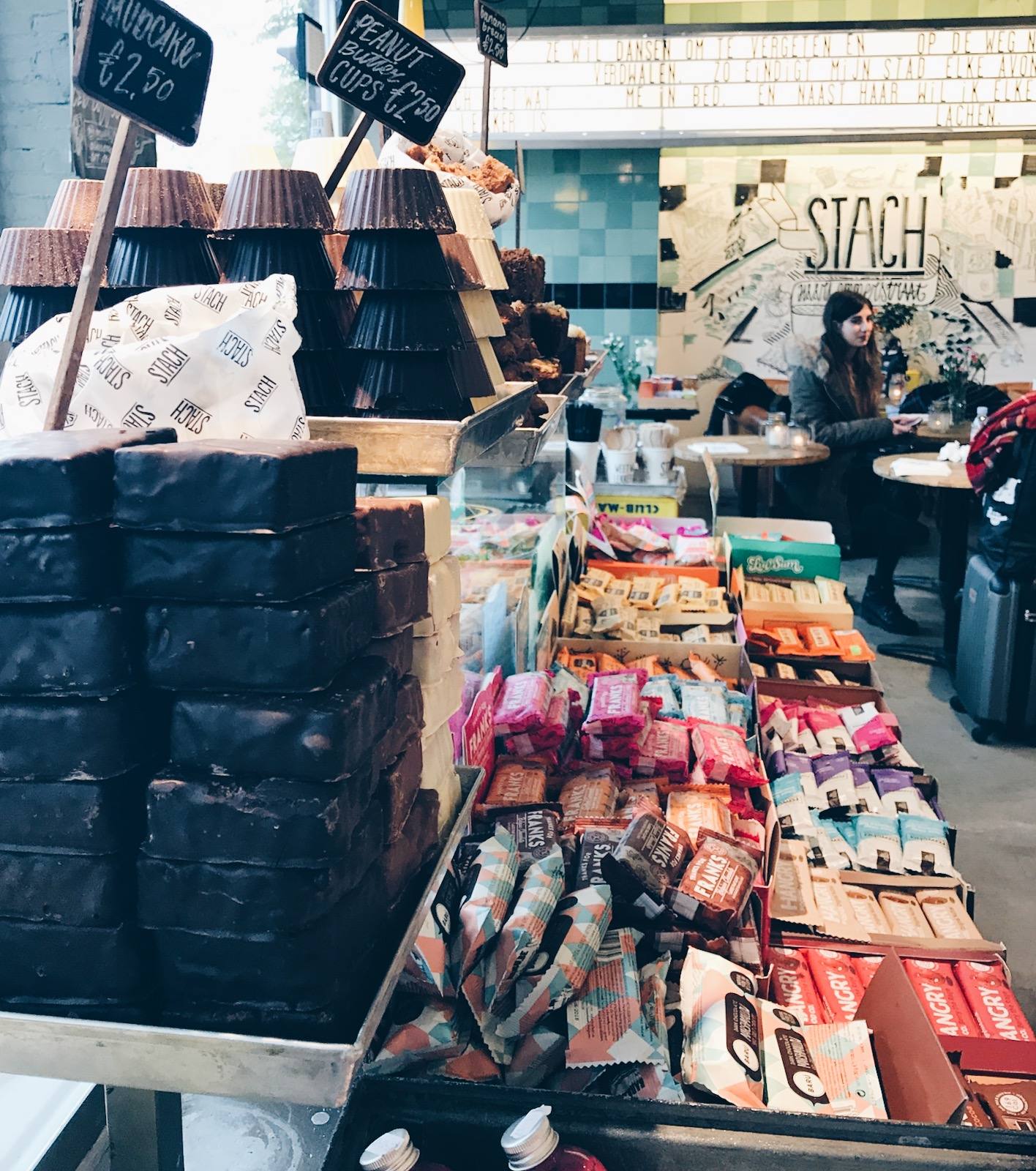 I have another Amsterdam post if you're interested in more things to do – check out my two day Amsterdam guide
Where to stay in Amsterdam
For luxury, try The Hoxton or The Pulitzer Hotel. If you're on a budget, The Flying Pig Hostel is a great choice.
Planning your DFDS to Amsterdam trip
Book your DFDS sailing to Amsterdam on their website
See all tours and activities in Amsterdam
Search hotel prices and availability in Amsterdam
If you're able to get the time off and don't mind spending some of that time at sea, I highly recommend the DFDS sailing from North Shields to Amsterdam. If you splash out on a commodore cabin, you'll have a super comfortable night's sleep and you can kick your holiday off onboard at the various restaurants, bar and nightclub. Yes, really!
Does the DFDS ferry trip to Amsterdam appeal to you? If you're North East based and have considered it before, what's stopped you? Has my review changed your mind? Leave any questions in the comments and I'll do my best to answer them.
This is a sponsored post but views are entirely my own. Trust me – I would have made it clear if I didn't enjoy this trip!
Pin this