In a city where the population is overwhelmingly foreign, it can seem like Dubai has little claim to its own culture. Sure, it's got megamalls, five-star restaurants and star-studded nightlife, but does Dubai have a soul?
In fact, this cultural melting pot in the desert has its own unique set of traits and quirks that you won't find anywhere else, and it's all down to the hundreds of different nationalities who have made Dubai their home. With a personality stitched together from fragments of every corner of the globe, Dubai is a place like no other and there are so many ways you can delve into its history and culture. From the Arabic coffee served in beautiful cafes on every level of gargantuan Dubai Mall to the heady aromas of Pakistani cuisine you'll find near the Creek, visiting Dubai provides an opportunity to sample a little bit of every country's tastes and traditions. Take it from me – I lived there!
How to experience Dubai's cultural side
Wander through Bastakiya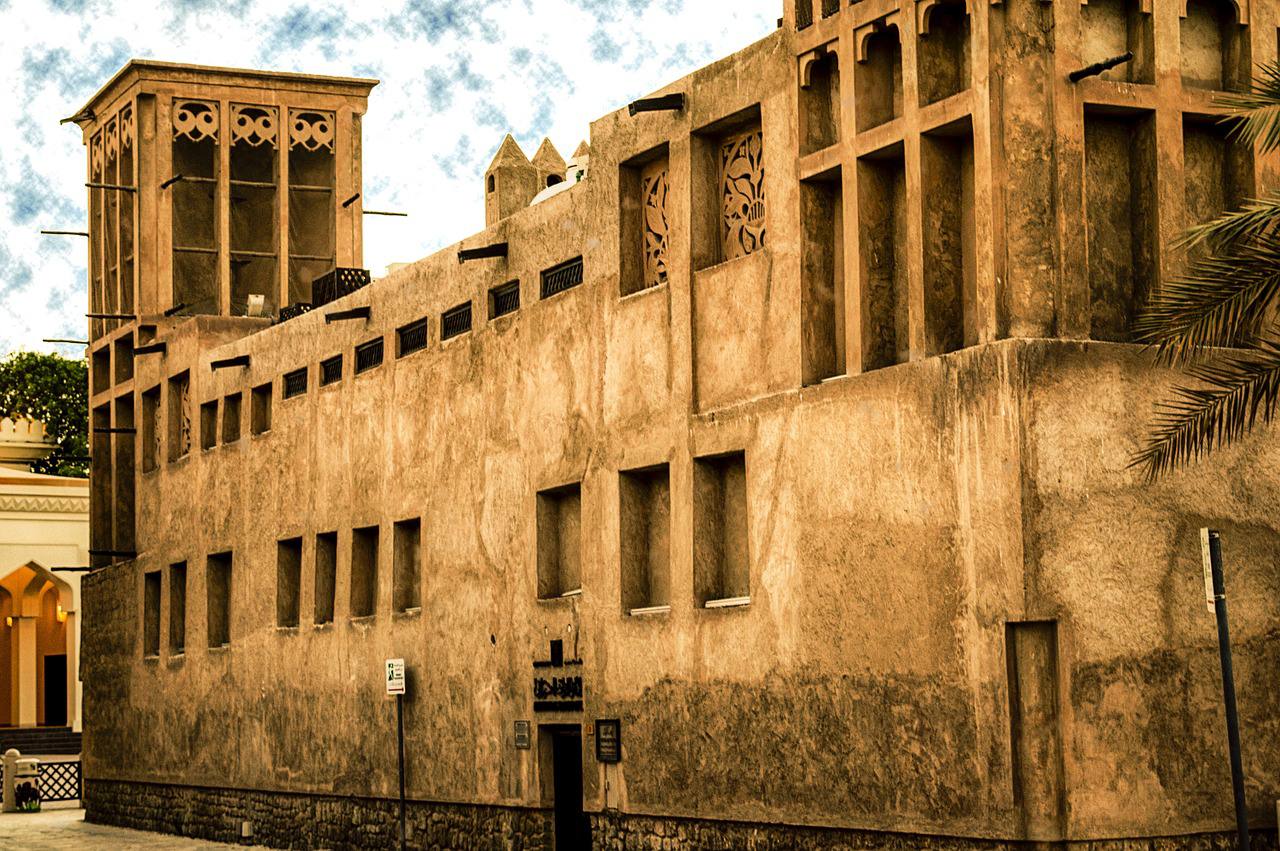 Established by Iranian pearl traders who arrived long ago in what was to become Dubai, this is the only neighbourhood where you can see examples of the old wind towers used to cool the air in houses back in the day.
Ride a 1 dirham abra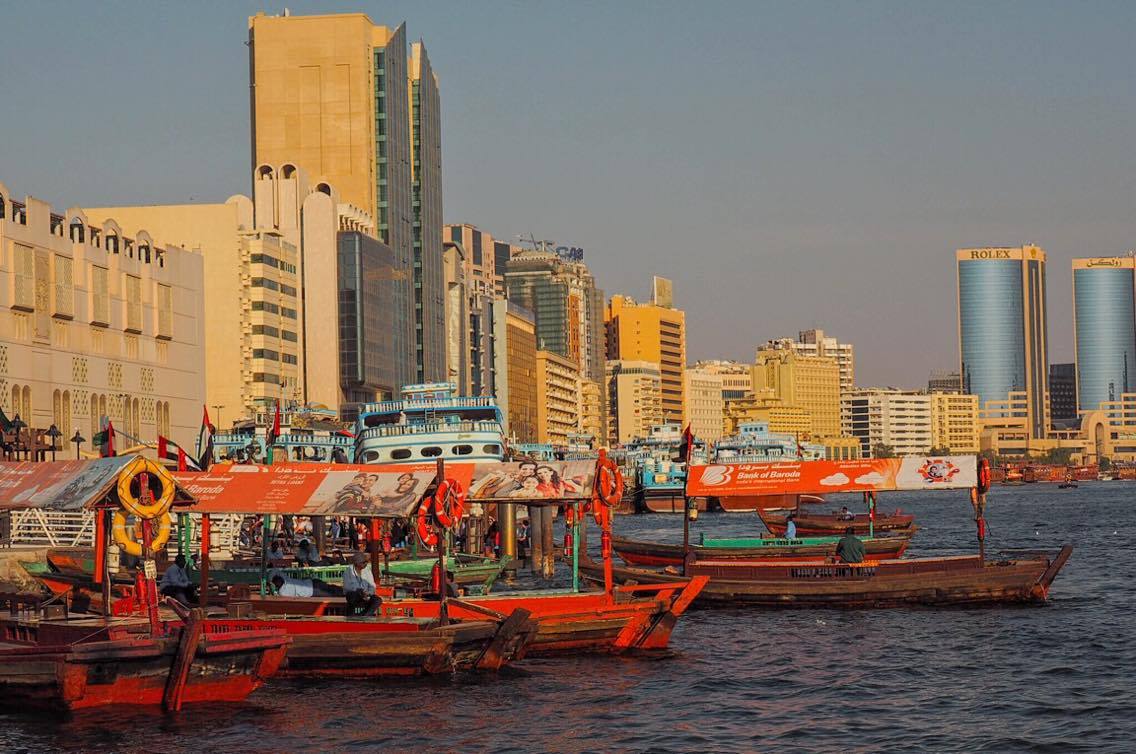 This is the single cheapest tourist attraction in Dubai, and it's also probably the most authentic thing you can do there – but so many visitors skip it! Just one dirham (around 25p) gets you an atmospheric sailing across Dubai Creek in a traditional abra boat. Do it at sunset for the best views.
Stroll along the Creek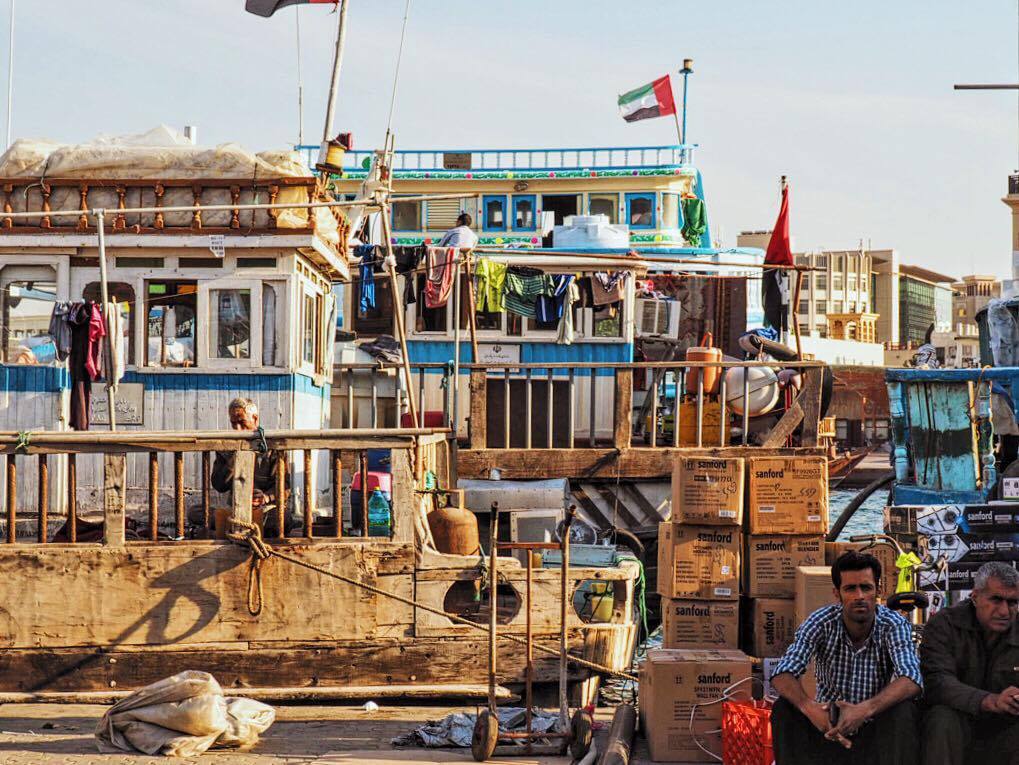 If you'd rather stay on dry land, take a stroll along the promenade side of the Creek and watch as peeling cargo boats are loaded with all sorts of weird, wonderful and mundane things before setting off for various ports around the world. Here, you can relive Dubai's past as a trading port. This was once the hub of the region's commercial activity, but an evening here feels a world away from the mall.
Visit The Sheikh Mohammed Centre For Cultural Understanding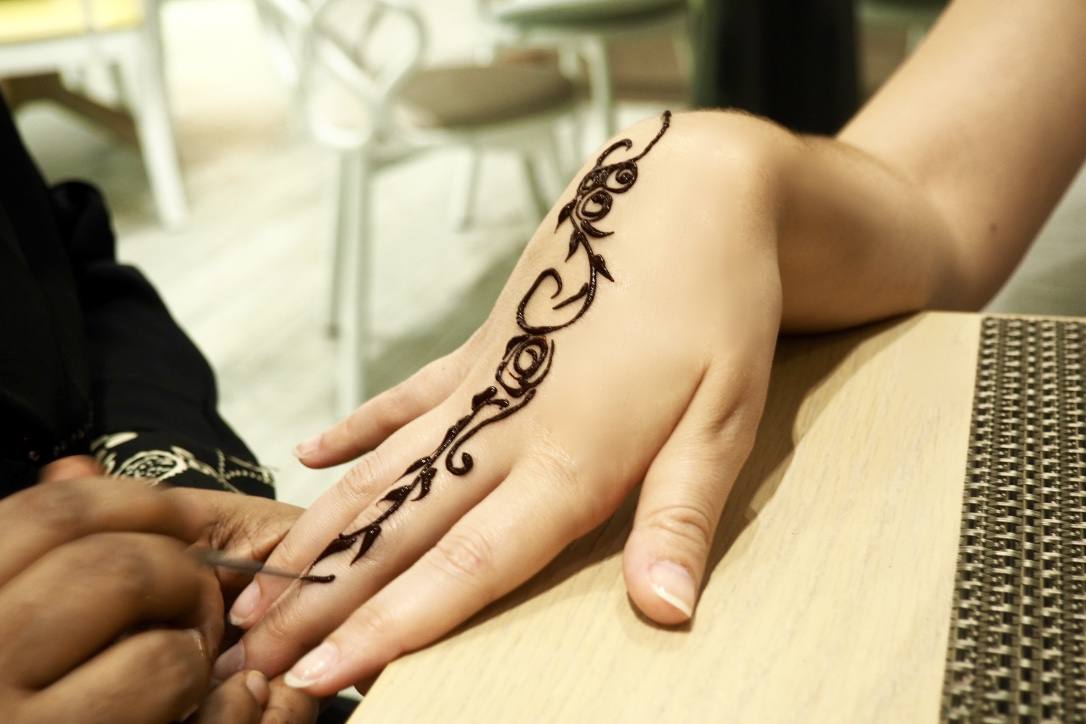 I won't lie, it's difficult to befriend locals in Dubai – not because they're unfriendly but because most visitors just don't get the chance to converse with one – so a visit to this educational centre is a great way to learn about Emirati culture. You can ask any questions you might not necessarily get the chance to ask elsewhere, and take part in all sorts of activities, from Arabic classes to Emirati meals.
Haggle at the Spice Souk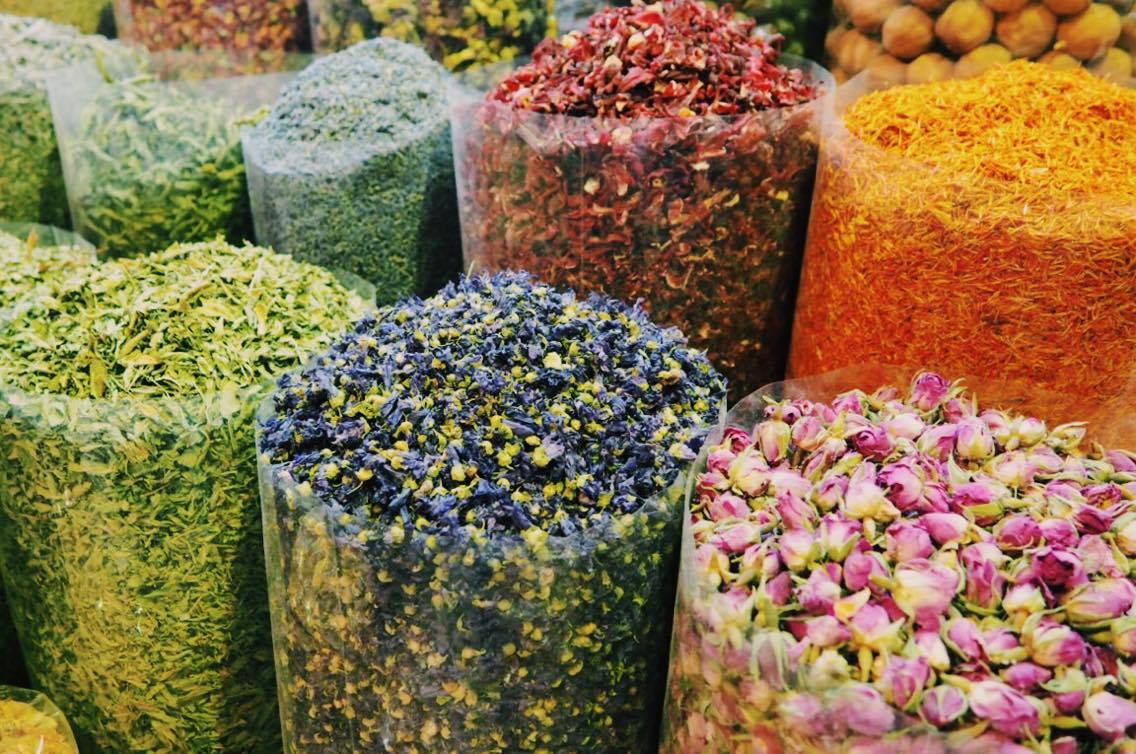 The scents emitting from Dubai's spice souk will hit you before you see the narrow alleys lined with vibrant sacks of goodies. This multi sensory market is an introduction to how Asian expats have influenced Dubai's colourful culture. Be sure to pick up some fragrant bags of herbs and spices, and don't forget to barter!
Take a virtual tour of Dubai's spice and gold souks
Eat pavement cuisine in Deira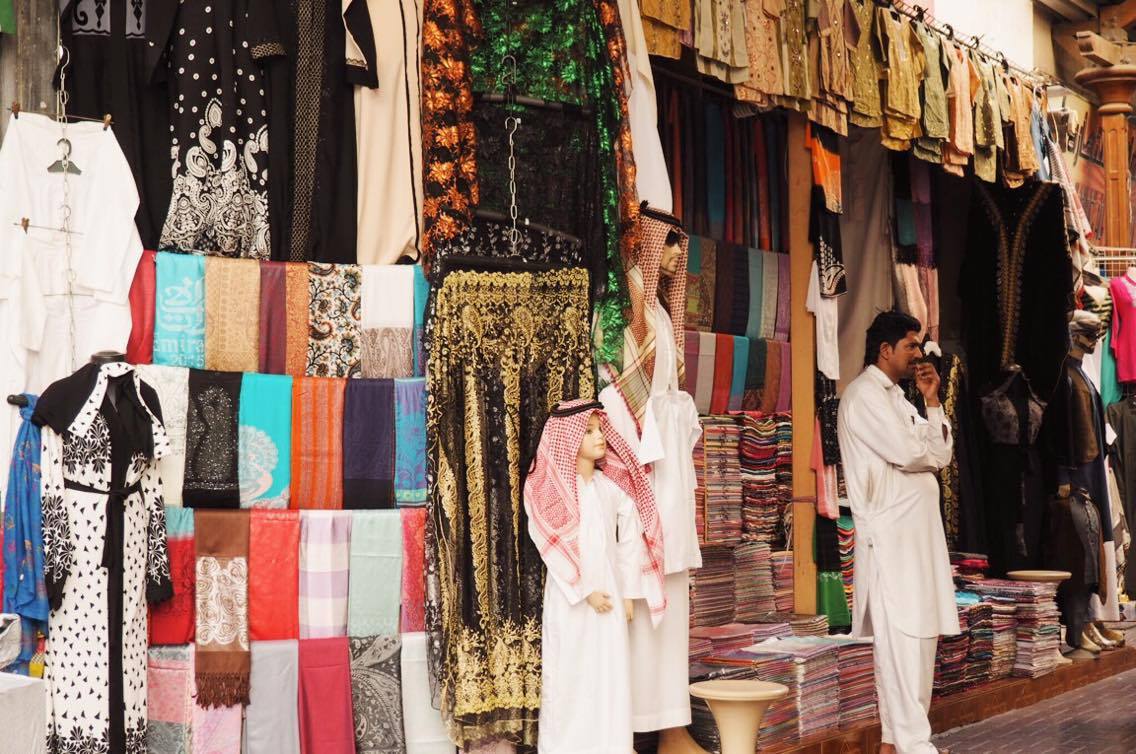 If you're visiting Dubai on a budget, you'll most probably be staying at a hotel in Deira – but don't bypass this area's vibrant evening scene. Eat like a 'local' and pull up a chair at a roadside eatery, order a spit roast chicken for the table and watch the world go by.
Grab breakfast at a farmers market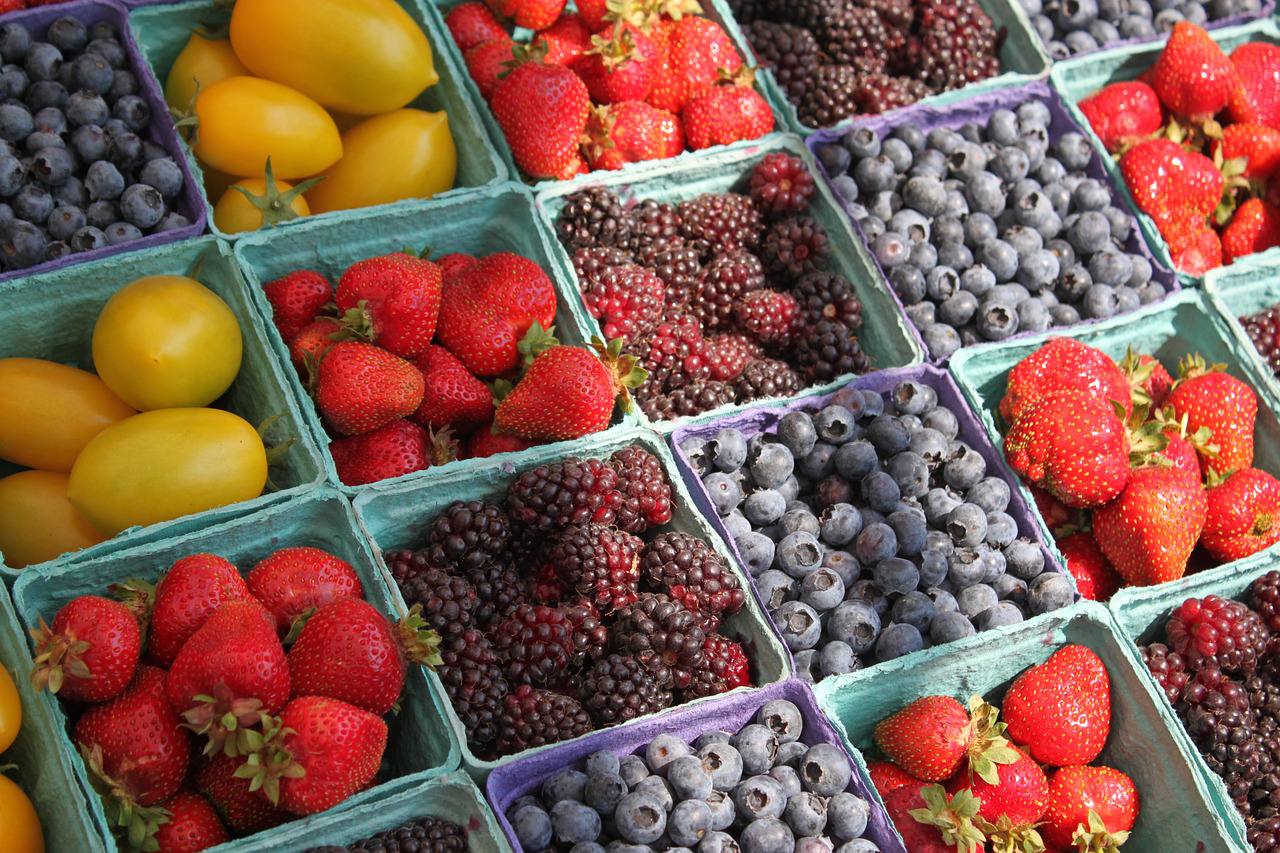 Fresh produce, in the desert? Not possible, right? Wrong. There are frequent farmers markets across Dubai during the cooler months, and this is one of the best ways to see how Dubai's yummy mummy squad really spend their time. Hey, it's all part of the Emirate's modern culture.
See a show at Dubai Opera
Relatively new but a game changer for Dubai's cultural weight in the Middle East, Dubai Opera is an unmissable attraction if you're in to the performing arts. Dress to impress and head down Sheikh Zayed road towards the 'creative heart of the city' for an evening to remember in the dhow-shaped building – a nod to the Emirate's humble beginnings.
Visit Hatta Heritage Village
I won't lie; I didn't even know about this little gem while I lived in Dubai, and that's probably because it's way outside the expat bubble… in Hatta mountains! You can learn about traditional mountain life in its 30 or so buildings. The village dates back to up to 3,000 years ago, which is ancient for a country that only established itself in 1971!
Be amazed at the Dubai Fountain Show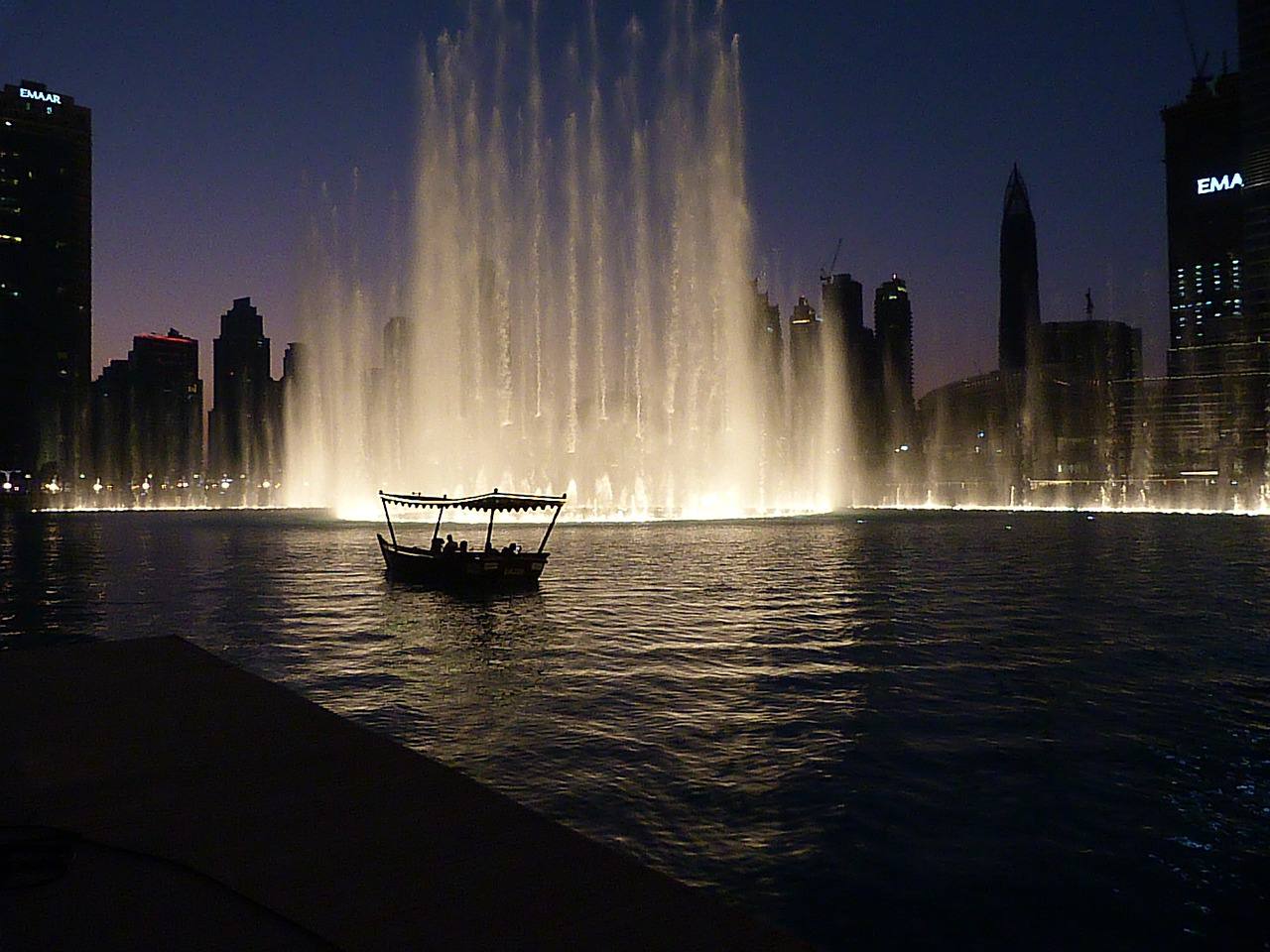 Okay, so it means making your way through Dubai Mall, but you're gonna do it anyway, right? The Dubai Fountain Show is a sight to behold, the impressive arcs of water soaring high into the balmy air and dancing across the sky. Each performance has different choreography, and I think it's Dubai's best and most beautiful tourist attraction.
Watch the camel racing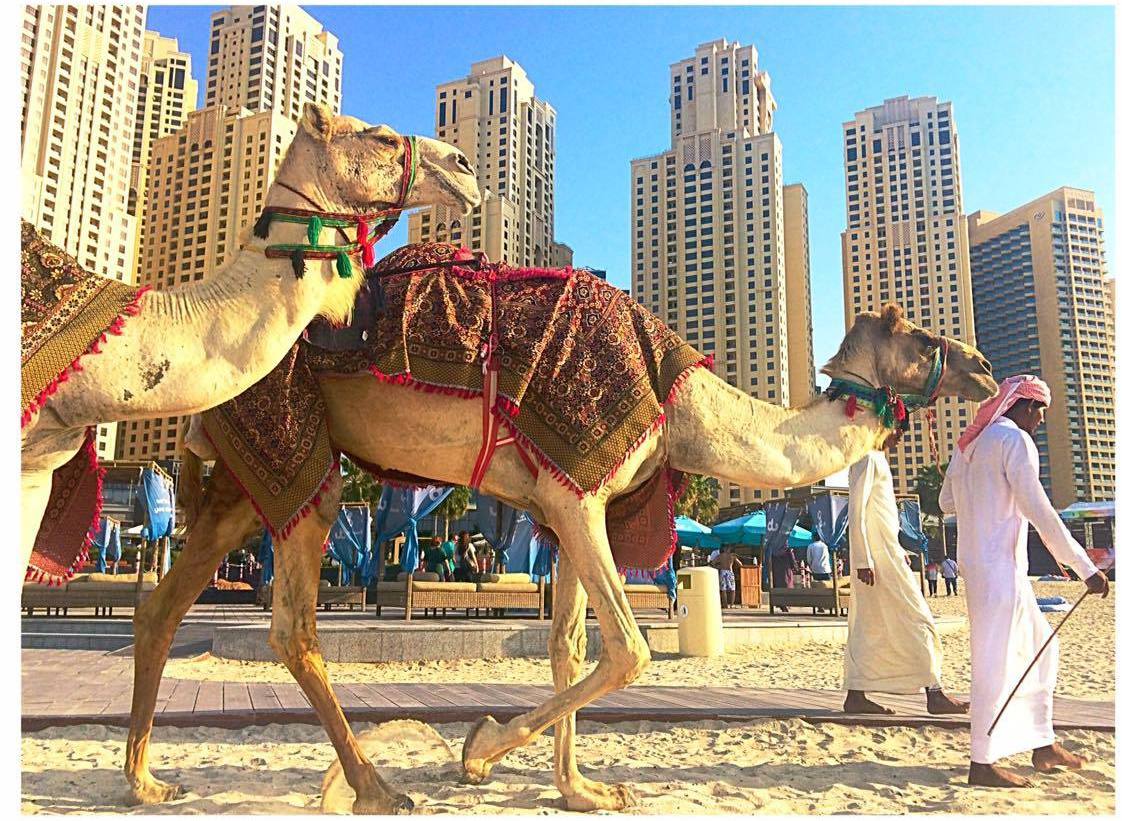 Camel racing is one of the UAE's best-loved sports, and watching the action at Al Marmot Racetrack puts you at the heart of Arabian culture. It's mainly frequented by locals, so it's also a great place to people-watch.
Grab a shawarma for lunch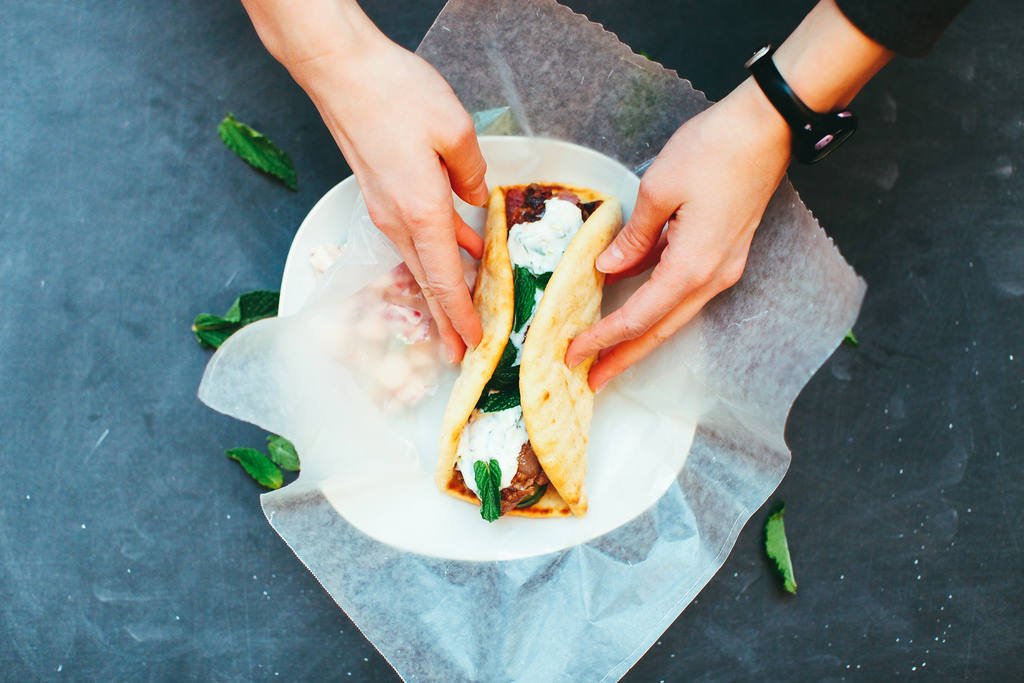 There aren't many true Emirati dishes, but shawarma is one of the staples. This hand-held wrap of deliciousness can be eaten any time of day, and it's usually on the cheaper side which is a nice bonus. Try the offering at Automatic in JBR.
Immerse yourself in the arts at Alserkal Avenue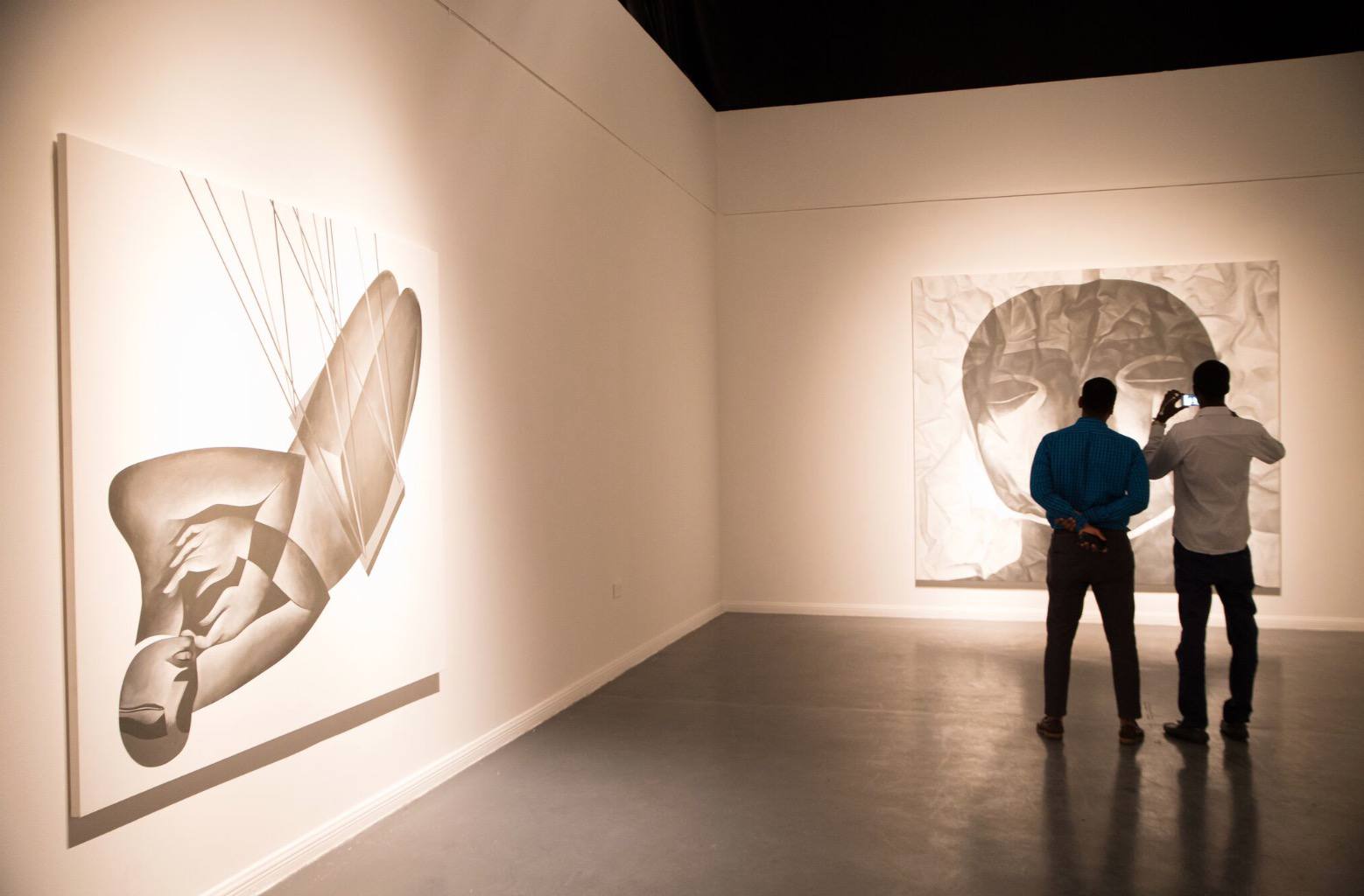 Alserkal Avenue is the Emirate's haven for international contemporary art and culture. It's a bit of a hipster paradise, made up of architect-designed warehouses where you'll find not-for-profit artists' studios, project spaces, independent cinema, outdoor events and cultural initiatives, as well as tasty food and drinks.
Go shopping in Karama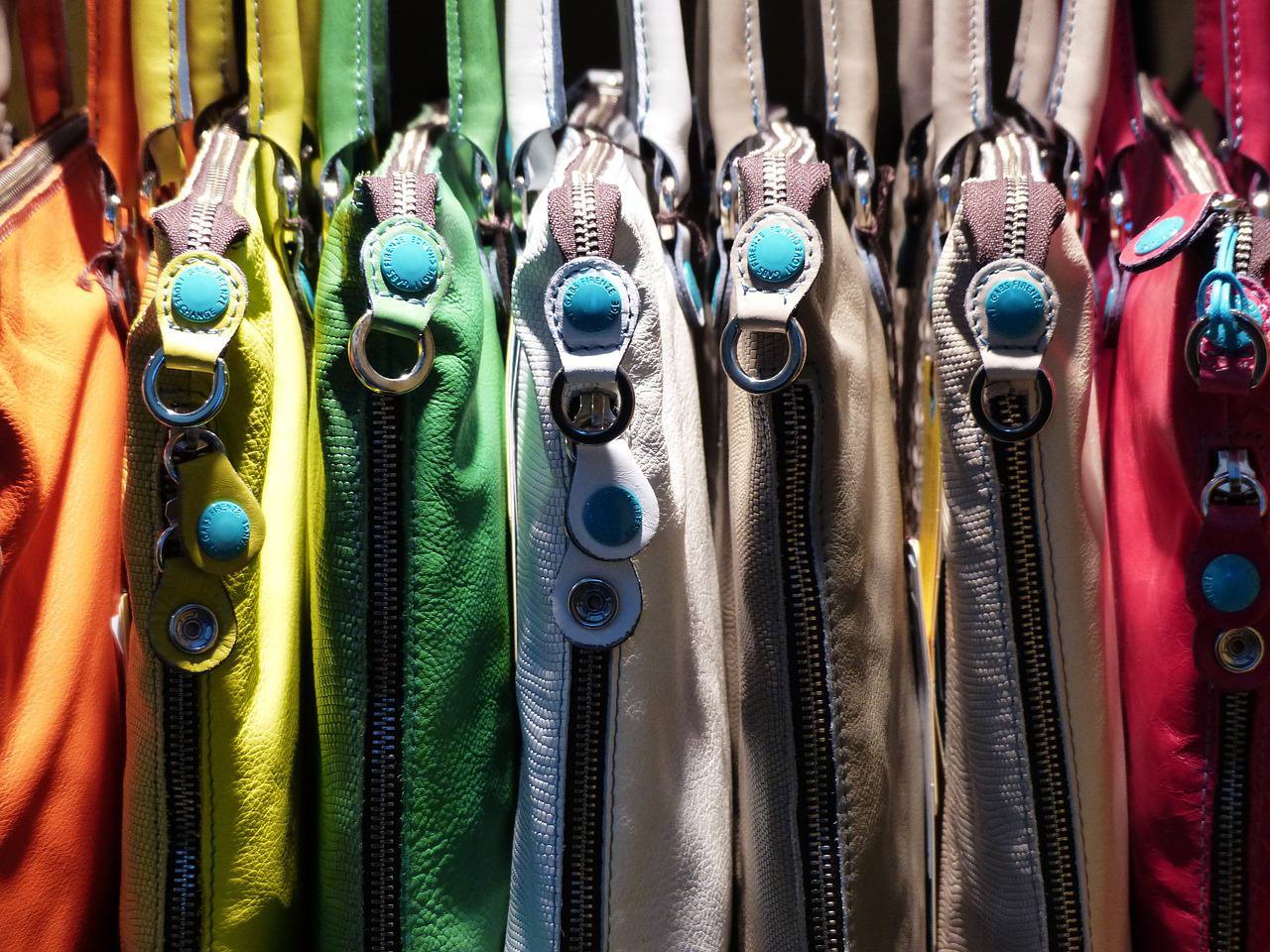 Retail therapy isn't just to be had in Downtown Dubai. For budget handbags, watches and more head to Karama and discover the 'alternative' way to shop in Dubai.
Sleep under the stars at a Bedouin camp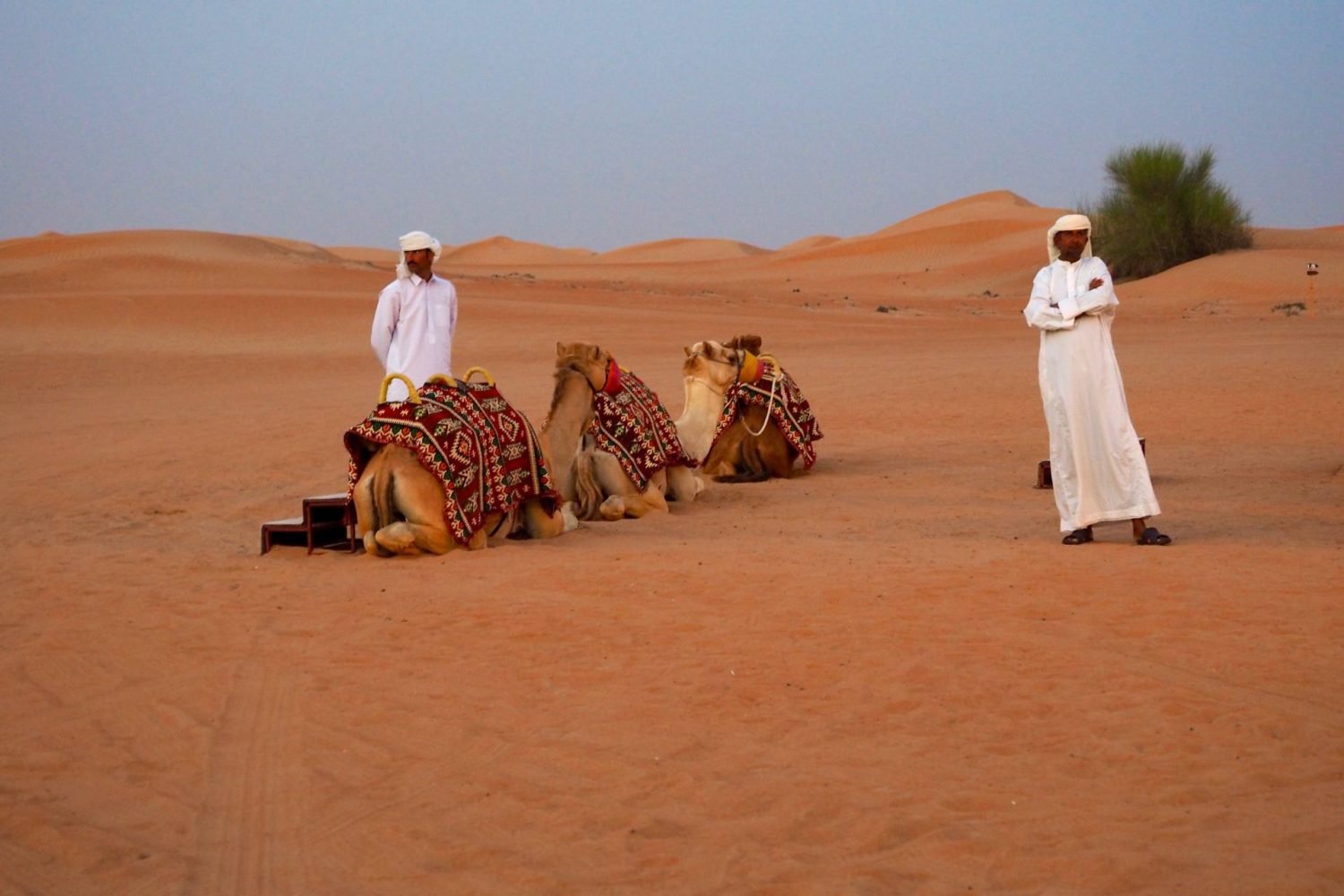 A desert safari is a must when you visit Dubai, and the most authentic way to do it is to stay at a Bedouin camp. You'll be served traditional food, get the chance to smoke shisha and may even learn how the people who first lived there used falcons to catch their dinner.
Read my post about my Dubai desert safari experience for more information.
Attend an Iftar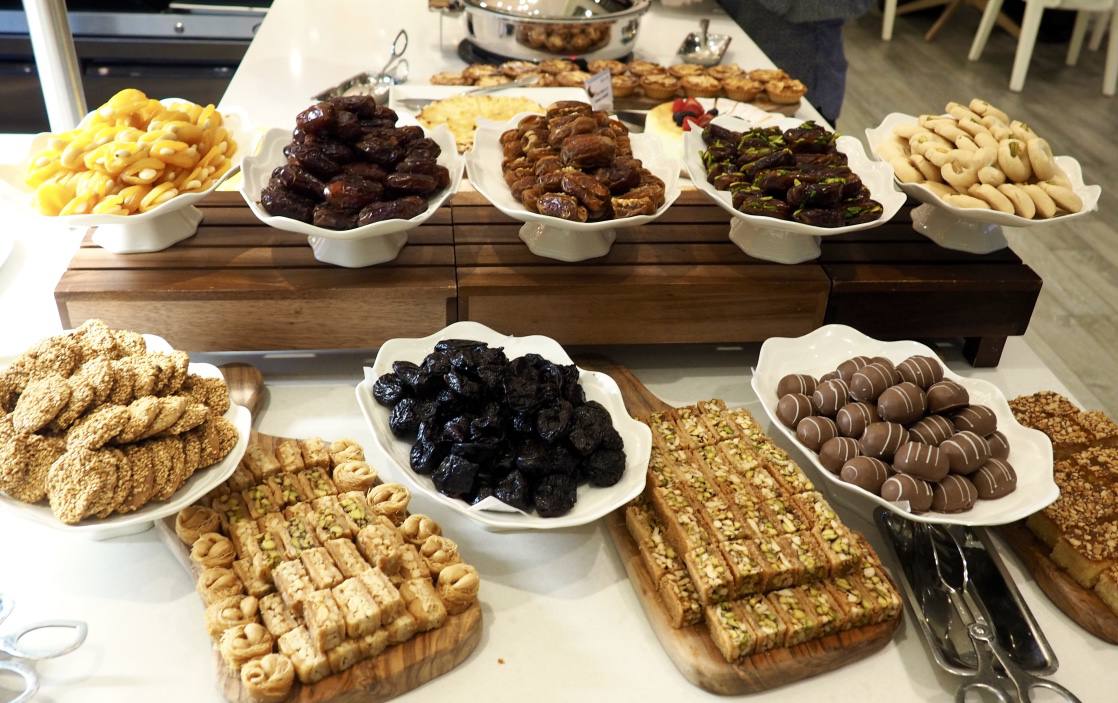 Ramadan is one of the cheapest and quietest times to visit Dubai, and restaurants and bars will be closed during the day. In the evening though, you can catch up with the locals at a magnificent Iftar buffet dinner and see how they break their day's fast. I went to Iftar at Le Meridien and it was a great (glamourised) cultural experience.
Visit Jumeirah mosque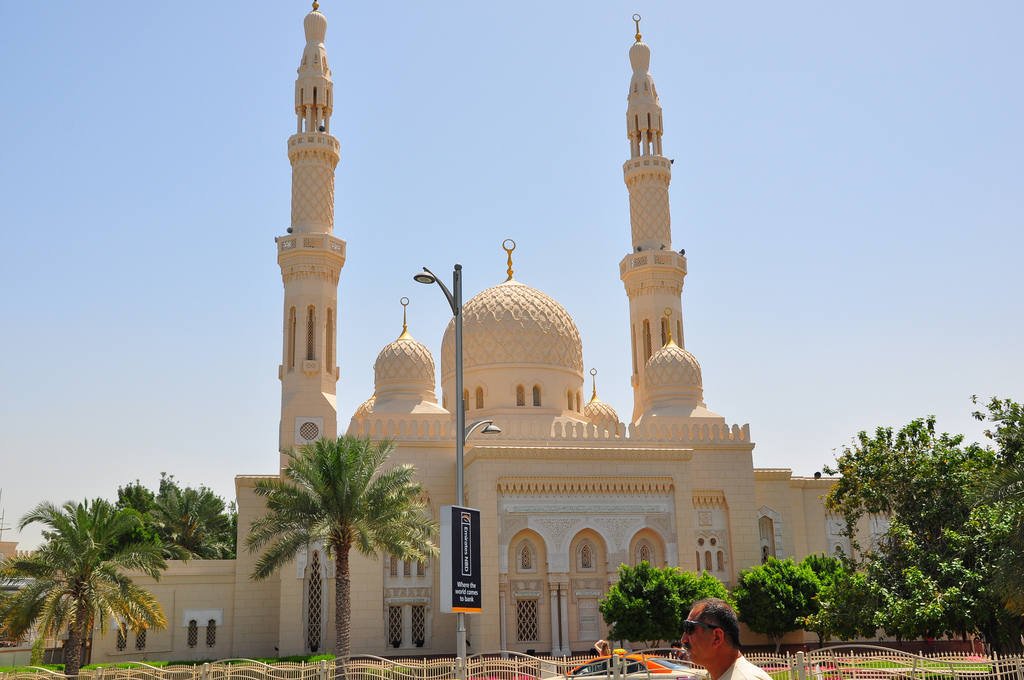 This is the only mosque that non-Muslims can visit six days a week and it's a great way to learn about Islam and its culture in Dubai. The  Sheikh Mohammed Centre for Cultural Understanding hosts tours, and you'll find that it's a truly beautiful building.
Where to stay if you're looking for an alternative holiday in Dubai
Opposite Dubai Museum you'll find Arabian Courtyard, where you can experience that token Arabian hospitality and glitzy decor. If you're looking for something even more authentic, Arabian Courtyard has a sister property called Orient Guest House located in Bastakiah.
This is a sponsored post but all Dubai love is my own. If you'd like to read more about my former home, check out my Dubai life section.