Oops! I just bought tickets to Brussels.
Yes, my hand MAY have slipped and booked a trip to the Belgian city for February 2016. What's that I hear? Dannielle, you've just been made redundant and have no savings? What are you playing at?
Mean.
I absolutely hate the winter months as I've mentioned before, so I like to plan a wee getaway to get me through them. Even if I can't really afford it.
Obviously, it's gonna be bloody freezing in Brussels but I've been doing some online (window) shopping for some warm threads that will keep me super cosy. Having lived in England since January, I figured I'd represent, and flaunt British style over the water. No, I don't mean I'm going to roll around Brussels square with a kebab in one hand and a can of cider in the other… although that's not completely unlike me.
A European city break in the autumn or winter months pretty much guarantees heaps of culture, steaming plates of comfort food and beautiful sights at every turn. It also promises to be cold. Sunny maybe, but definitely crisp and chilly. When I was in Berlin in February a few years ago, it was definitely below zero.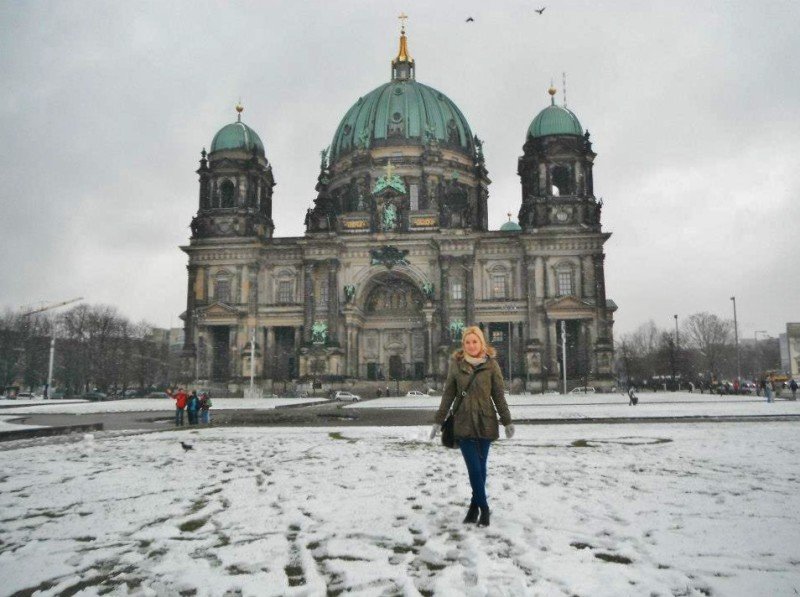 Winter fashion brands
If you're going on a trip to somewhere like Paris, Brussels, Rome or Copenhagen (all on my European bucket list for the near future), take a look at these three quintessential British brands that are worth investing in before packing that hand luggage sized suitcase.
Barbour
Once reserved for the farmers and country folk of Britain, Barbour is now a high street top-pick with clothes horses like Alexa Chung, Kate Moss and everyone I went to uni with. The jackets come in all sorts of styles with different price points, but all of them are incredibly well made to protect you from the elements and keep you warm. Go for a waxed khaki men's number for that nonchalant 'girl in the country' look or pick a chicer option like the belted, quilted styles. Barbour coats are a perennial favourite and look just as cool with a pair of jeans as they do with a tea dress and tights.
Joules
Fantastic clobber for wet weather, Joules clothing brightens up any grey, cloudy day in the UK. The colourful range of hooded waterproof coats always look super cute or you can pick up some sweet accessories like umbrellas, bags and scarves. Joules concentrates on designing high quality products that, although influenced by emerging trends, stay true to the Joules fun but classic signature heritage style. Choose a patterned brolly to add a touch of fun to your look or wrap up in a printed scarf to stay warm but on-trend.
Hunter
Another brand originally associated with outdoorsy workers, Hunter were a big hit with the Royals (even Princess Diana!). Today they are spotted just as often on the streets of London on a rainy day as they are at Glastonbury festival or the catwalks of London Fashion Week. Under the creative direction of Alasdhair Willis you can now get Hunter wellies in neon pinks or embellished with studs, as well as Hunter ponchos and coats. The ponchos are great for folding up and putting in your bag, especially if you're tight on luggage space.
Investing in a good pair of wellies, a jacket and accessories mean that you'll always be prepared for the bad weather that a city break throws at you. Opting for classic silhouettes and colours means that you don't need to worry about keeping up with the fashions or wearing something that is 'sooo last season'. Stay dry and warm while looking good, and you won't even notice the cold breeze.
A nice hot cup of mulled wine won't harm either!
What's your favourite brand for winter? Let me know in the comments and keep in touch on Facebook and twitter!