McGettigans is hugely popular among expats in Dubai, mainly thanks to its home-away-from-home feel, live sports events and good craic. The Irish chain have bars dotted around the world, including Singapore and New York. There are a few in Dubai: in JLT, the airport and in my favourite place in Dubai, the Souk Madinat Jumeirah.
A review of breakfast at McGettigans
The gorgeous Arabian-style setting shouldn't work for an Irish bar, but it somehow does. I was invited to review McGettigans' breakfast offering, and the snooze I had to have afterwards testifies to the fact that they know how to do a morning spread.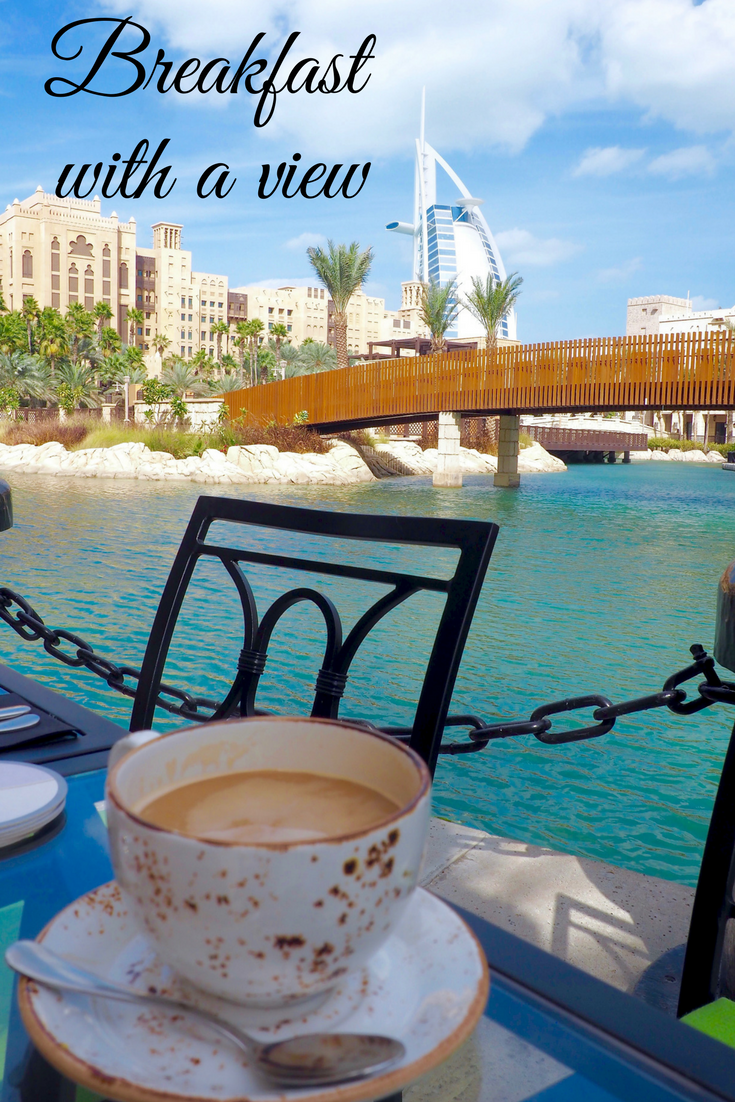 How do you like your eggs in the mornin'? I like mine with a view of the Burj Al Arab
You can't beat an Irish bar for a decent hangover feed, so my flatmate Tamar and I headed to the McGettigans in the Madinat the morning after my birthday brunch. It was a bit breezy but the outdoor seating looked so inviting that we decided to brave the cold, huddling under McGettigans' very own branded green blankets.
Cold at 22 degrees – Dubai princesses, us?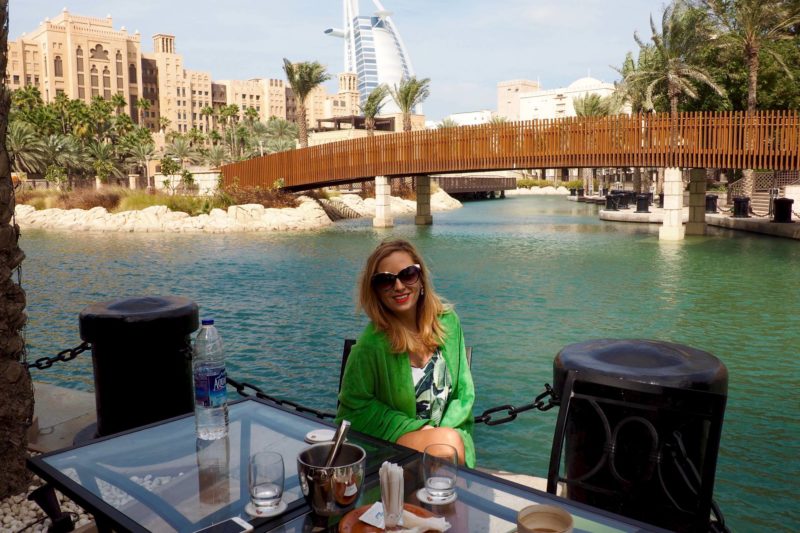 Sitting in the shade of the buttermilk yellow Madinat, under palm trees that swayed in the wind, we took the previous day's events apart. It was such an idyllic breakfast spot, and the super friendly staff made us feel right at home (if home was Irish Disneyland, that is).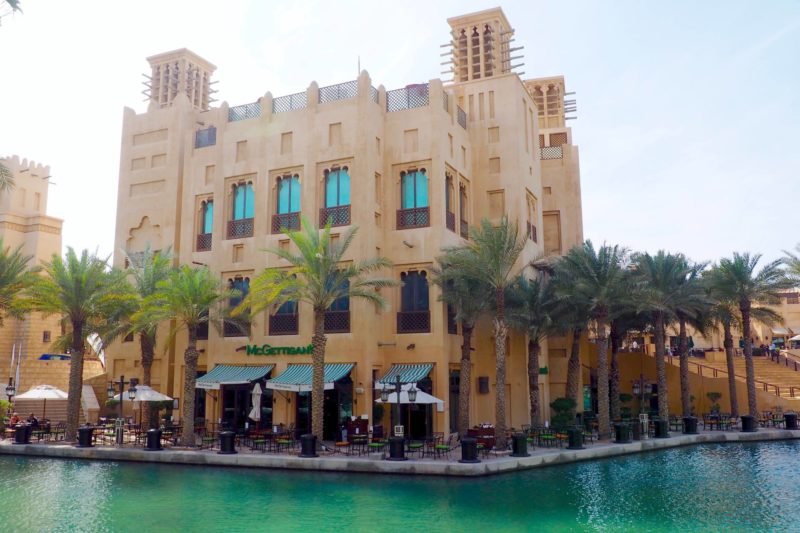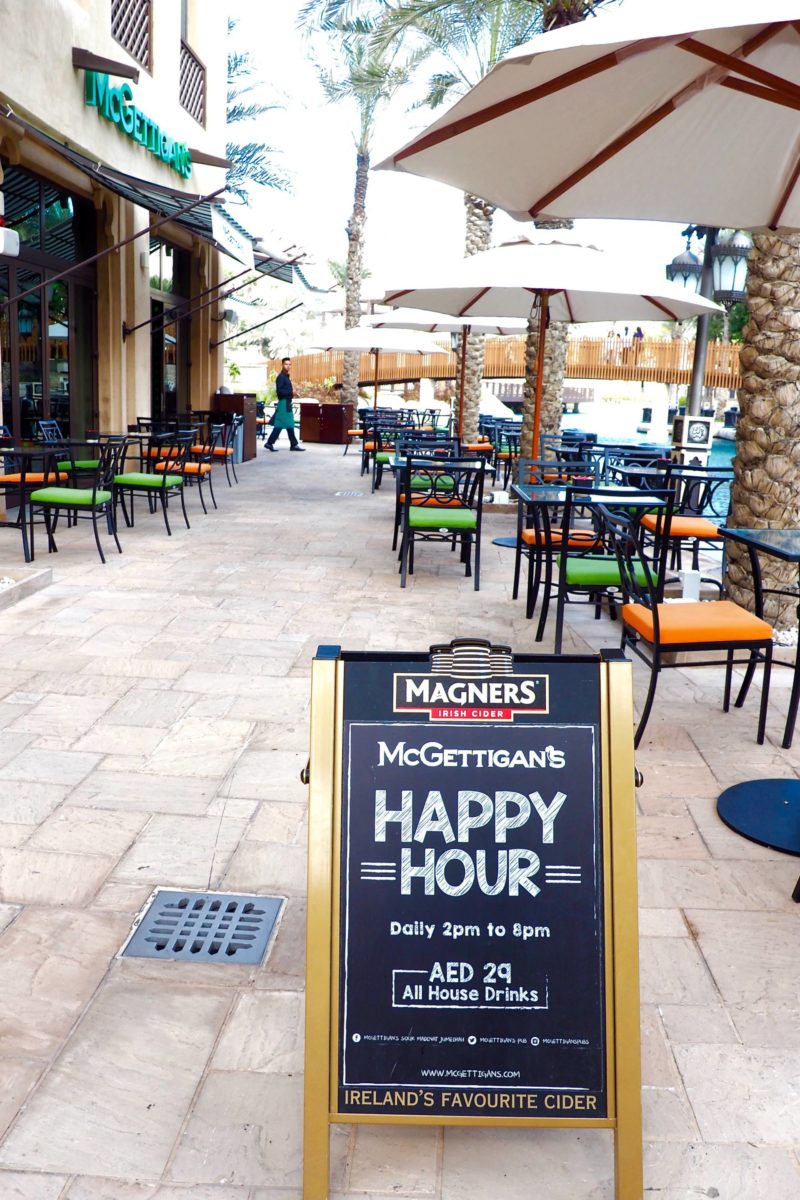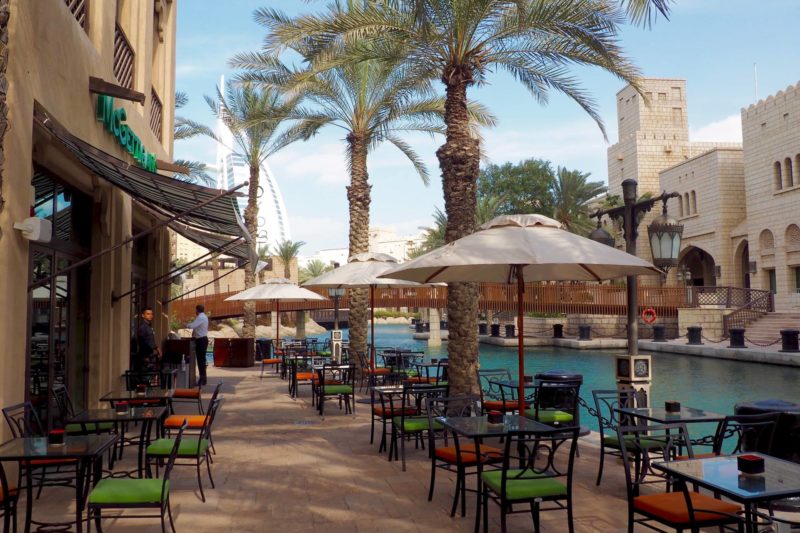 We sipped much-needed coffees while perusing the breakfast menu, our mouths watering. McGettigans had just got their pork license when we went for breakfast, so there's a reason to pay the place a visit!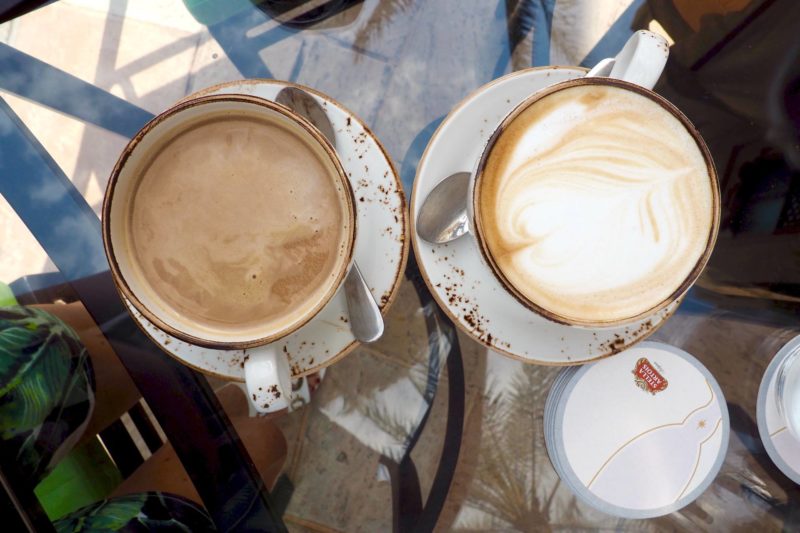 Tamar ordered eggs benedict with real wafer ham, spinach and hollandaise sauce. I went for crab eggs benny.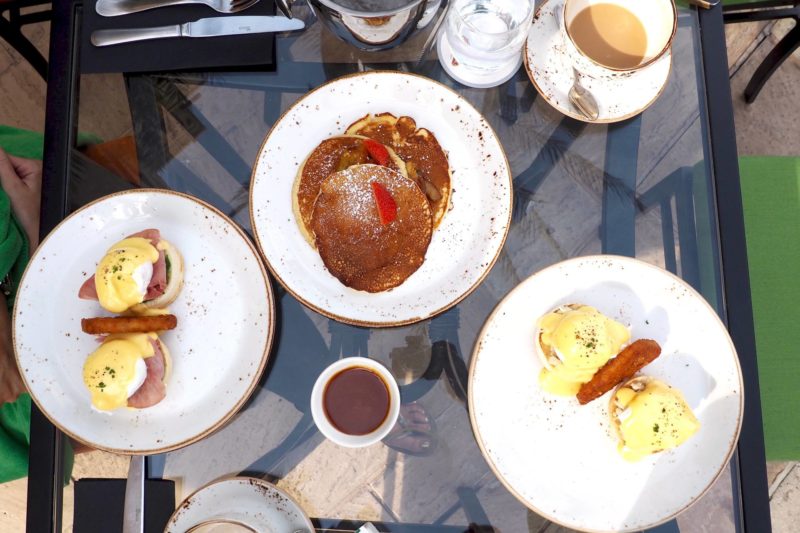 We were thrilled to find that the poached eggs had runny yolks and were served on warm toasted breakfast muffins, each topped with tangy hollandaise sauce. Tamar is something of a hash brown connoisseur and I have it on good faith that McGettigans' are good. Like, better than McDonalds.
Even I enjoyed them, and I'm not usually a hash brown kinda gal.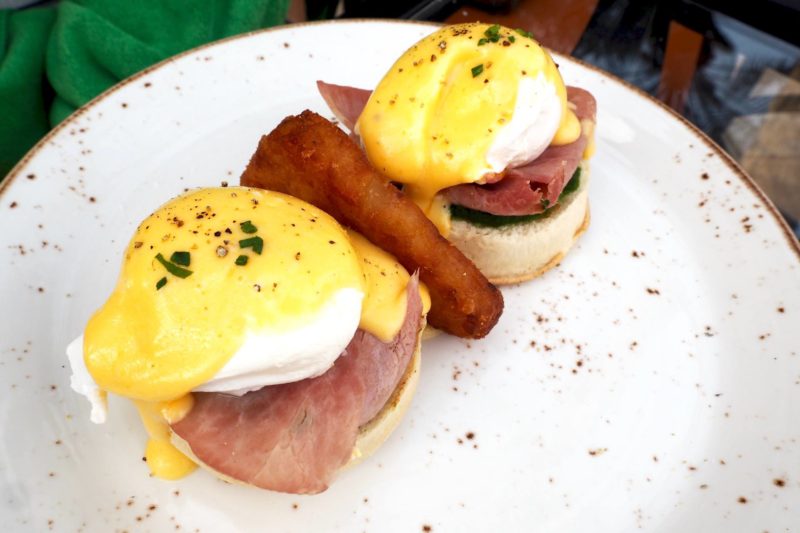 We decided to treat ourselves to something sweet to end the feast: salted caramel banana pancakes. The plate came heaped with three fluffy, warm pancakes, a generous helping of caramelised banana and a yummy little pot of warm salted caramel sauce, all topped with fresh strawberry slices.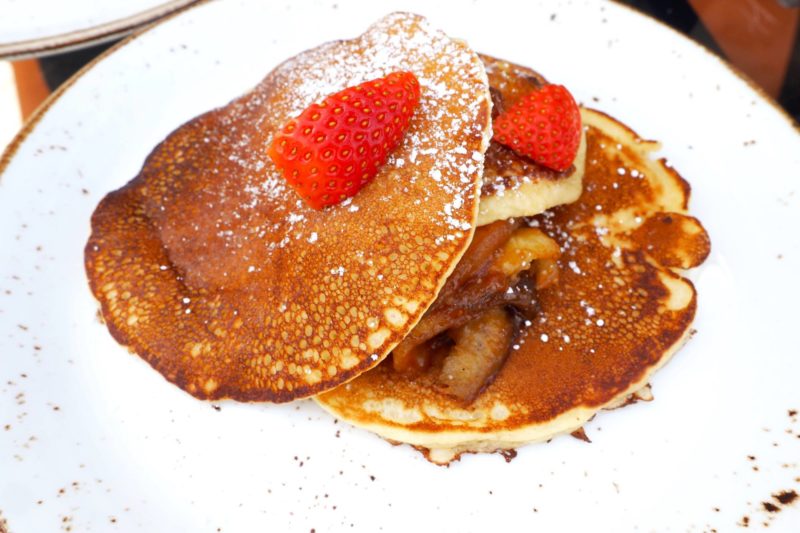 Apologies for the truly sexual shot below.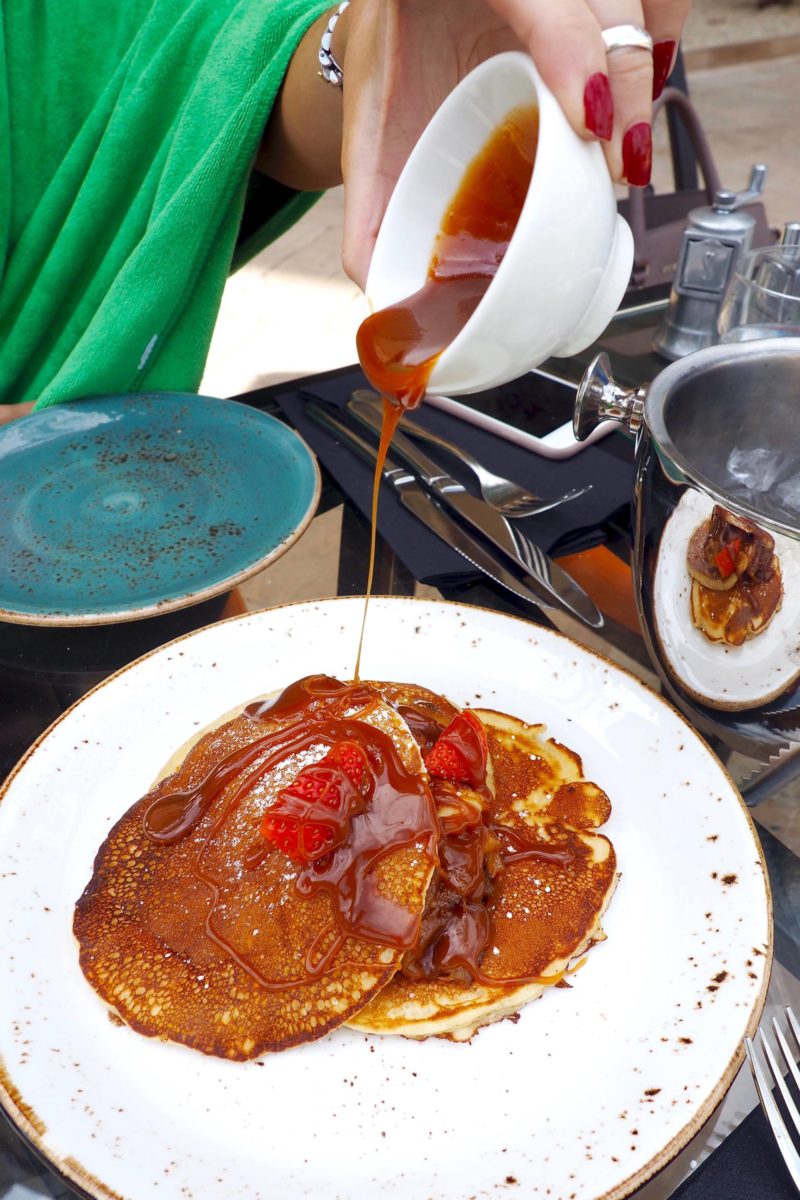 So naughty, but so nice.
Suitably stuffed, we burned off a fraction of the calories with a stroll around the Madinat. There's a reason this place is my absolute favourite destination in Dubai.
Can you think of a better way to end the weekend? I'll most definitely be back – and not just for Ladies Night now!
I hope this review of breakfast at McGettigans was helpful.
---
Check out these hotels near Madinat Jumeirah in Dubai
Search for tours and activities in Dubai
---
You can follow While I'm Young on Facebook, Twitter and Instagram.