Going to Rome for a short break and looking for a cute hotel that won't break the bank, leaving you with more money to spend on pizza and Aperol Spritz? Those were my requirements when I visited Rome this month, and The Blue Hostel turned out to be perfect.
Location
This boutique-style hostel is located right next to the Basilica di Santa Maria Maggiore on Via Carlo Alberto, where there's a bustling square and plenty of spots for sundowners. It's just a couple of minutes walk from Termini Station, which is where the train link from Fiumicino Airport arrives. From this ideal location, I easily walked to all of Rome's main sights – the Colosseum ten minutes away.
I almost missed it at first – there's no big sign, and this adds to the feeling of exclusivity at the hotel. With rooms over two upper floors, it's a bit of a climb to reach your bed, but that just gives you a chance to burn off some of those carbs you'll be inhaling in Rome.
A hostel? Sorry, I don't do hostels
I'll be honest, I wasn't sure about staying in a hostel. I've been there and done that while I was backpacking, but when I go on weekend breaks to a new city, comfort and Instagram potential are more important than budget. Luckily, I needn't have worried that The Blue Hostel was going to let me down.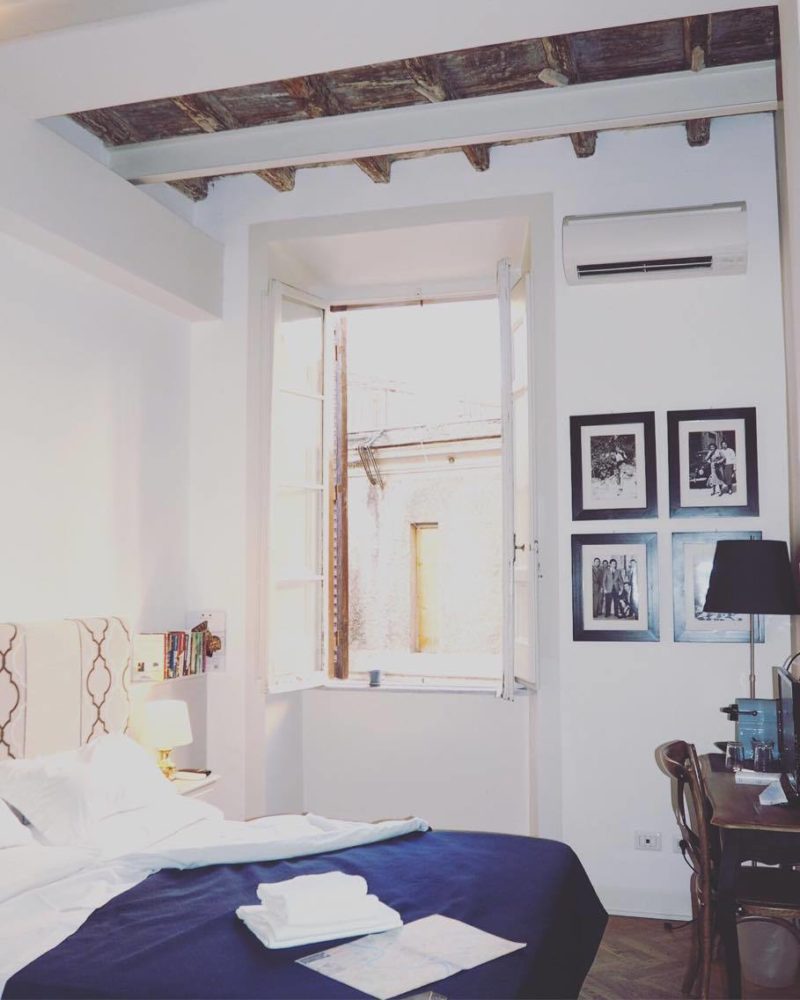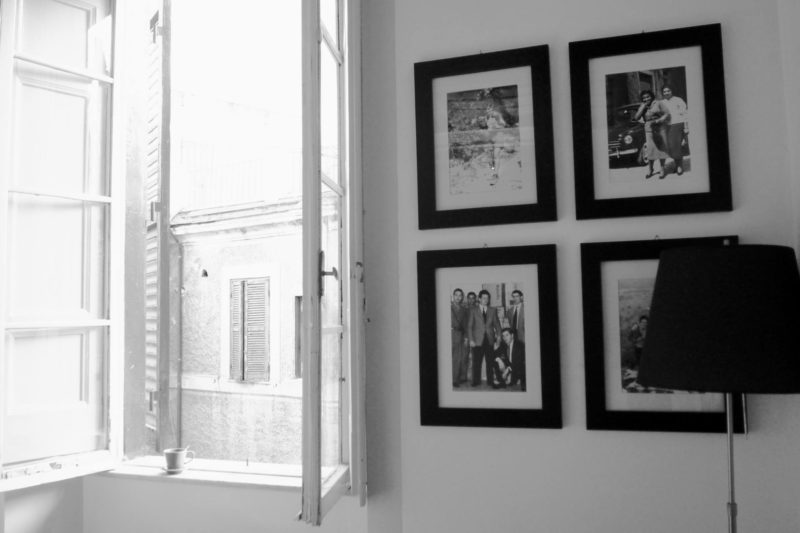 The hotel is housed in a converted 17th Century Convent, making you feel like you're really in the heart of Rome. I love staying places with intriguing pasts when I'm travelling, and the original timber ceiling (a happy accidental discovery during their 2012 renovation) and huge windows decked with shutters in my room suited me perfectly. The decor is incredibly chic and modern, without detracting from the building's traditional feel.
A hotel room at a hostel price
The Blue Hostel manages to cut the unnecessary extras so they can offer guests low priced rooms, without losing any of the hotel's charm and convenience. There's no 24 hour reception, I just told the owner what time to expect me and he was there to welcome me. I don't see the lack of reception as a fault at all, because you're given a clearly marked set of keys when you arrive.
The rooms are cleaned daily (my en suite was spotless), and all have free Wi-Fi, air-con, flatscreen TVs and towels, plus all of the other amenities you'd expect from a boutique hotel.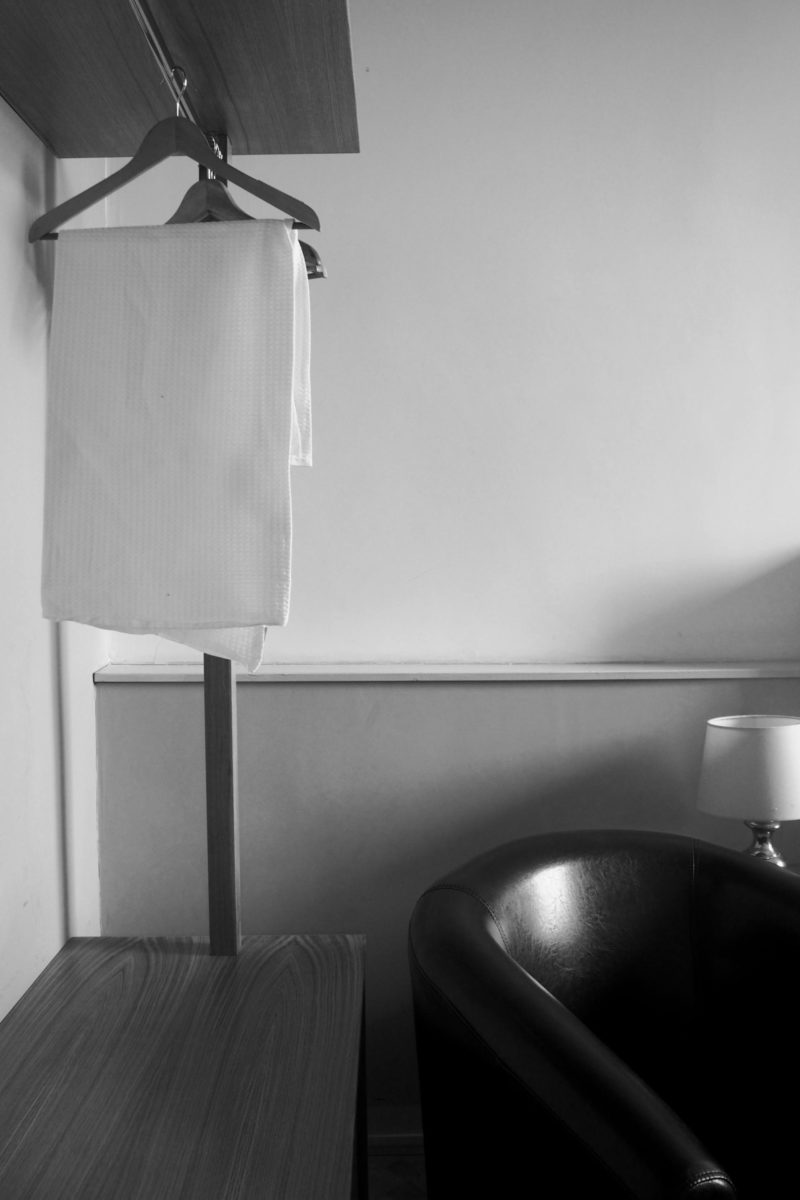 In fact, I'd say they're selling themselves short by calling this place a hostel. Don't let the name put you off!
There were a stack of travel books and novels next to my bed, which made for great bedtime reading. There's a small refrigerator in the room with chilled water, and an espresso machine for your morning caffeine fix. It was a heady feeling, waking up in Rome to the sound of church bells and throwing open my shutters to let the morning sun flood in while I sipped an espresso.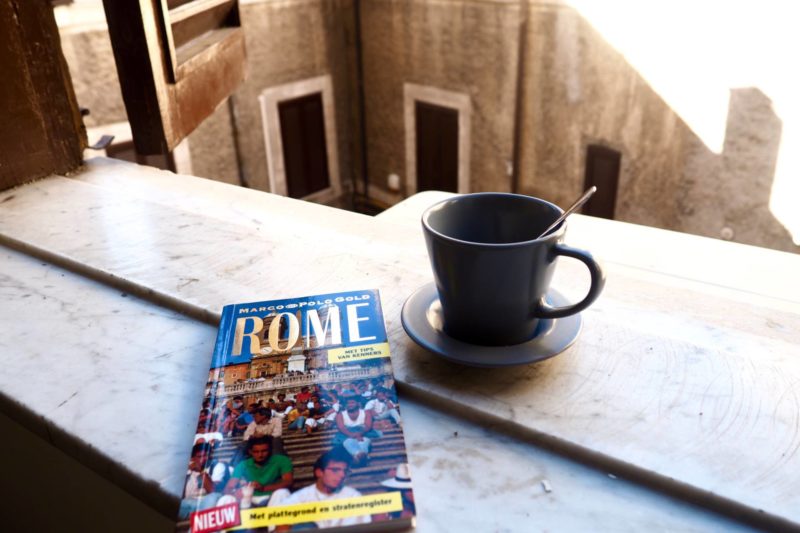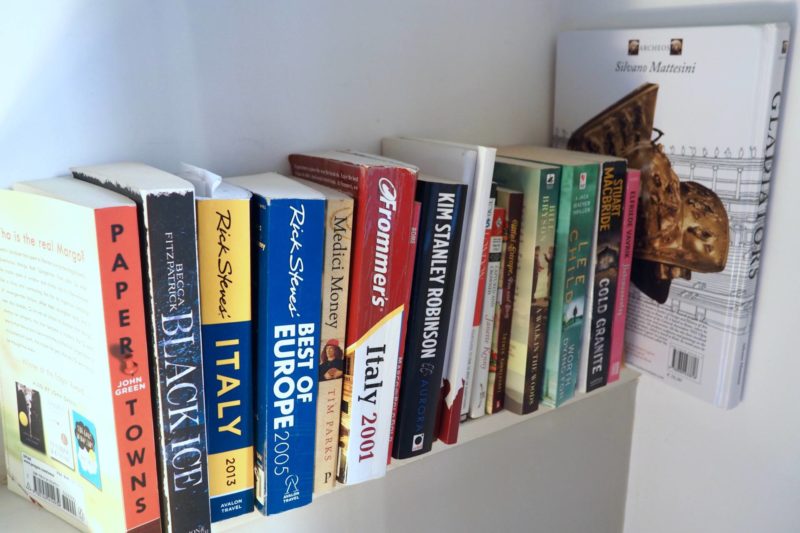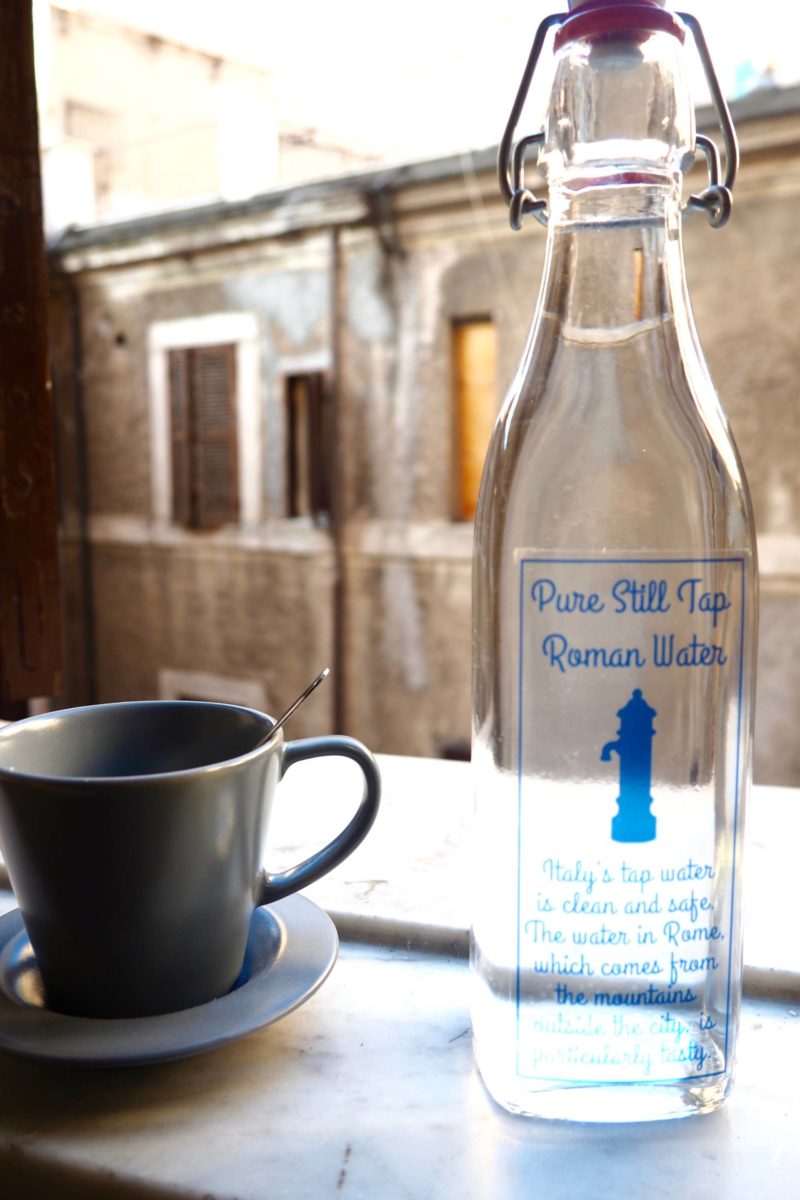 Perhaps best of all, the compact but big-enough bathroom had essential toiletries and even a hair dryer!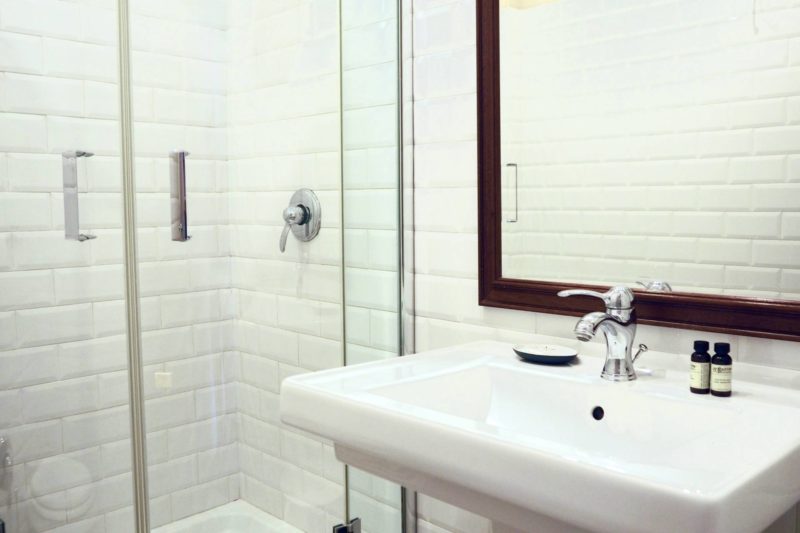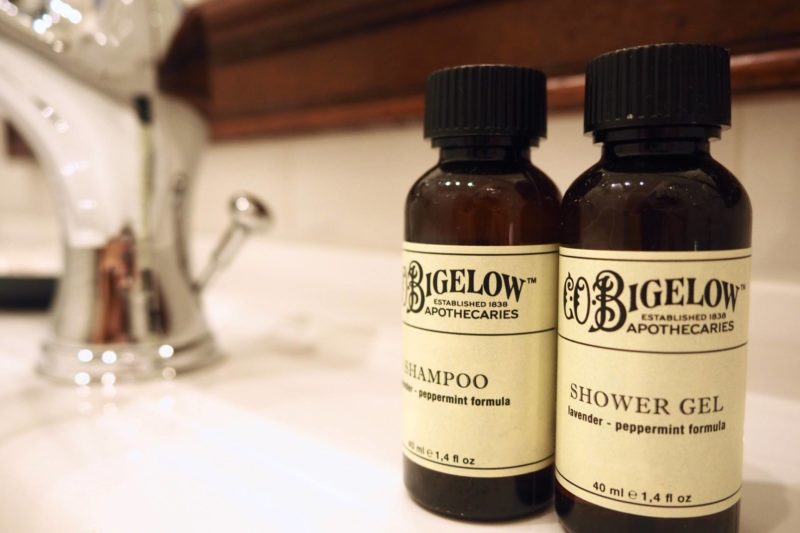 All of the rooms overlook a quiet courtyard, which means you can get some rest after a busy day of seeing Rome's main sights in peace. There's even an apartment with a double room, living room with a sofa-bed and a kitchen, which is an ideal solution for families looking for a stylish place to call home while they're in Rome.
The owners couldn't be more welcoming, and they really go the extra mile to make sure you have a wonderful time in Rome. Ercole is brimming with suggestions for things to do and recommendations of places to eat in his city, and the special customised map waiting for you on your bed is a helpful personal touch. I ate at one of the owners' favourite restaurants, Augustos, and can vouch for their penne (and wine. Mmm).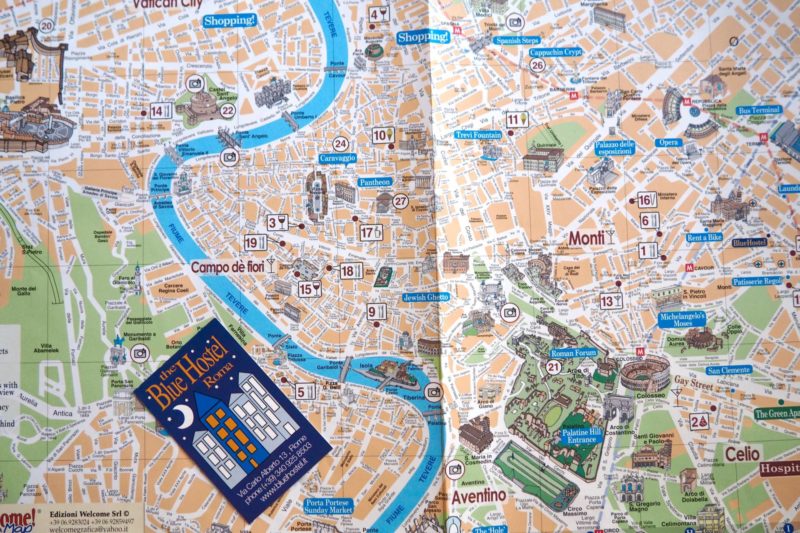 They aren't making commission from the places on the map, they just truly want guests at Blue Hostel to have a memorable trip to Rome. I would never have discovered some of the eateries and picturesque streets if they hadn't been marked on my map by the owners, and the thoughtful little extra lent my weekend in Rome more of a local flavour.
The Blue Hostel Rome was one of those hotel rooms I'd happily have never left, but I had some exploring to do. My full Rome trip is coming soon! Don't forget, you can like While I'm Young and Skinny on Facebook and follow on Twitter and Instagram to see where I'm off to next.
Ciao for now!