When you plan a holiday in Jamaica, you'll undoubtedly be looking forward to relaxing on the beach or at the hotel pool, rum cocktail in hand, with reggae tunes providing a pleasing backing track to your time in Caribbean paradise. But there's so much to see and do outside of the hotel resorts in Jamaica, so please make sure you peel yourself off that sun lounger and explore. Recent news from Jamaica warns tourists to stay in their resorts as the island declares a state of emergency, but it's worth remembering that this warning only applies to Montego Bay. I got out of my hotel and explored some of Jamaica's top tourist attractions in and around Ocho Rios and Kingston, and never once felt unsafe.
Here are some of the best cultural, fun things to do in Jamaica, all tried and tested by myself on my two week holiday in Jamaica, where I stayed at the Riu (you can read my Riu Ocho Rios hotel review if you're interested). These are some of the best things to do in Jamaica for tourists, but I'd love to hear about anything I didn't get to experience in the comment section!
Best things to do outside of your resort on a Jamaica holiday
Climb Dunn's River Falls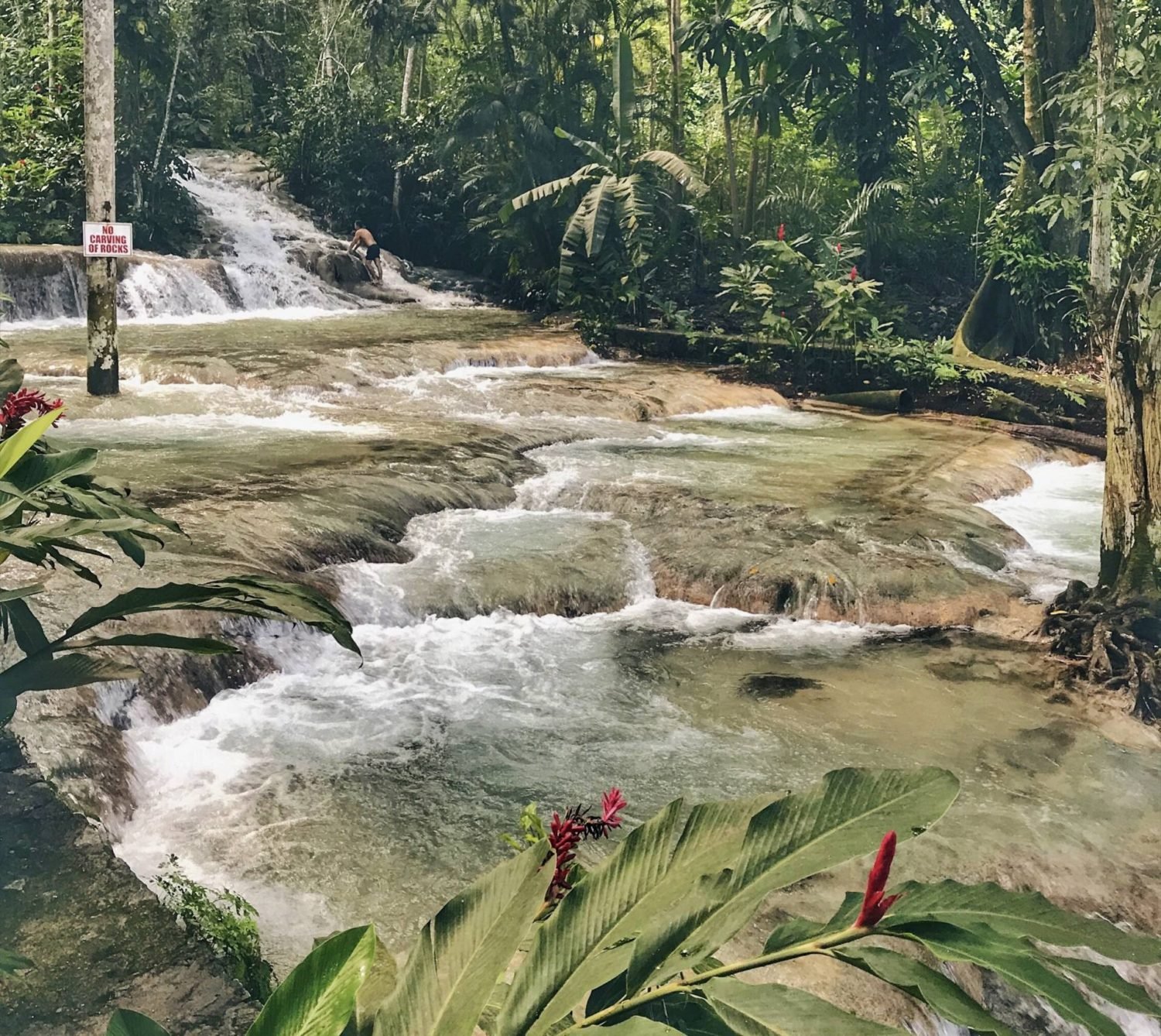 This is probably the number one thing you have to do in Jamaica, and for good reason. The world-famous Dunn's River Falls is a stunning waterfall that tumbles down onto a pristine beach, and the experienced guides there show tourists how to safely climb the natural wonder. Look out for the only female guide!
The entrance fee for adults is only 20 USD. Kids are allowed to climb but we saw quite a few little ones struggling, so I wouldn't recommend it for them.
Zip line and bobsledding at Mystic Mountain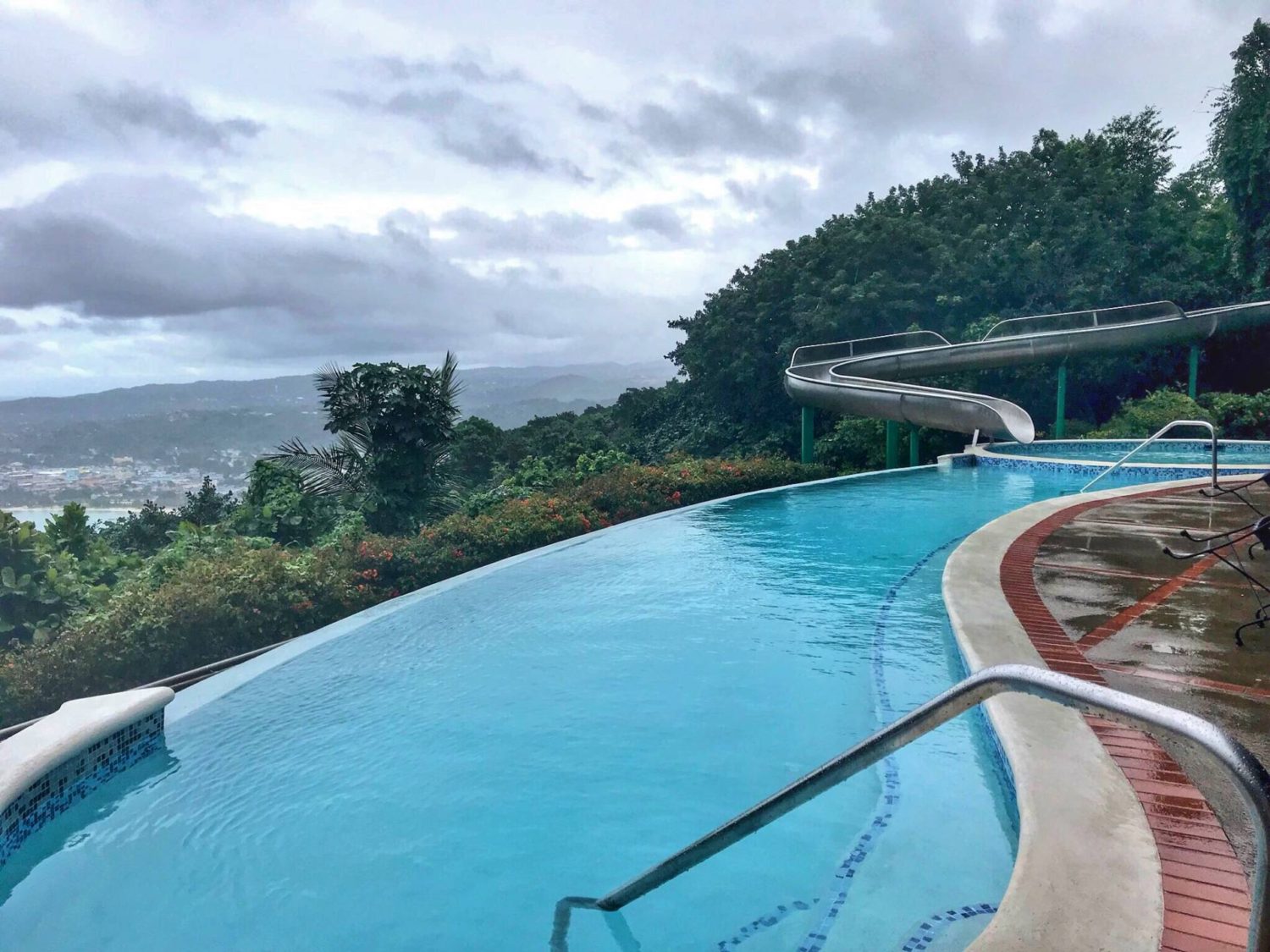 In my opinion, this place is super overpriced – but so much fun! We spent an afternoon at Mystic Mountain during a bout of bad weather in Jamaica and found it was the ideal thing to do in the rain. We rode the Sky Explorer into the jungle, zip lined through the trees and rode the crazy fast bobsleds back down. The restaurant at Mystic Mountain serves surprisingly good food, and there's a gorgeous infinity pool. If only we'd had sunshine…
Check prices for Mystic Mountain online before you go to save money – our half day cost us over £100 each on arrival, and that didn't include transport. Don't make the same mistake!
Explore Kingston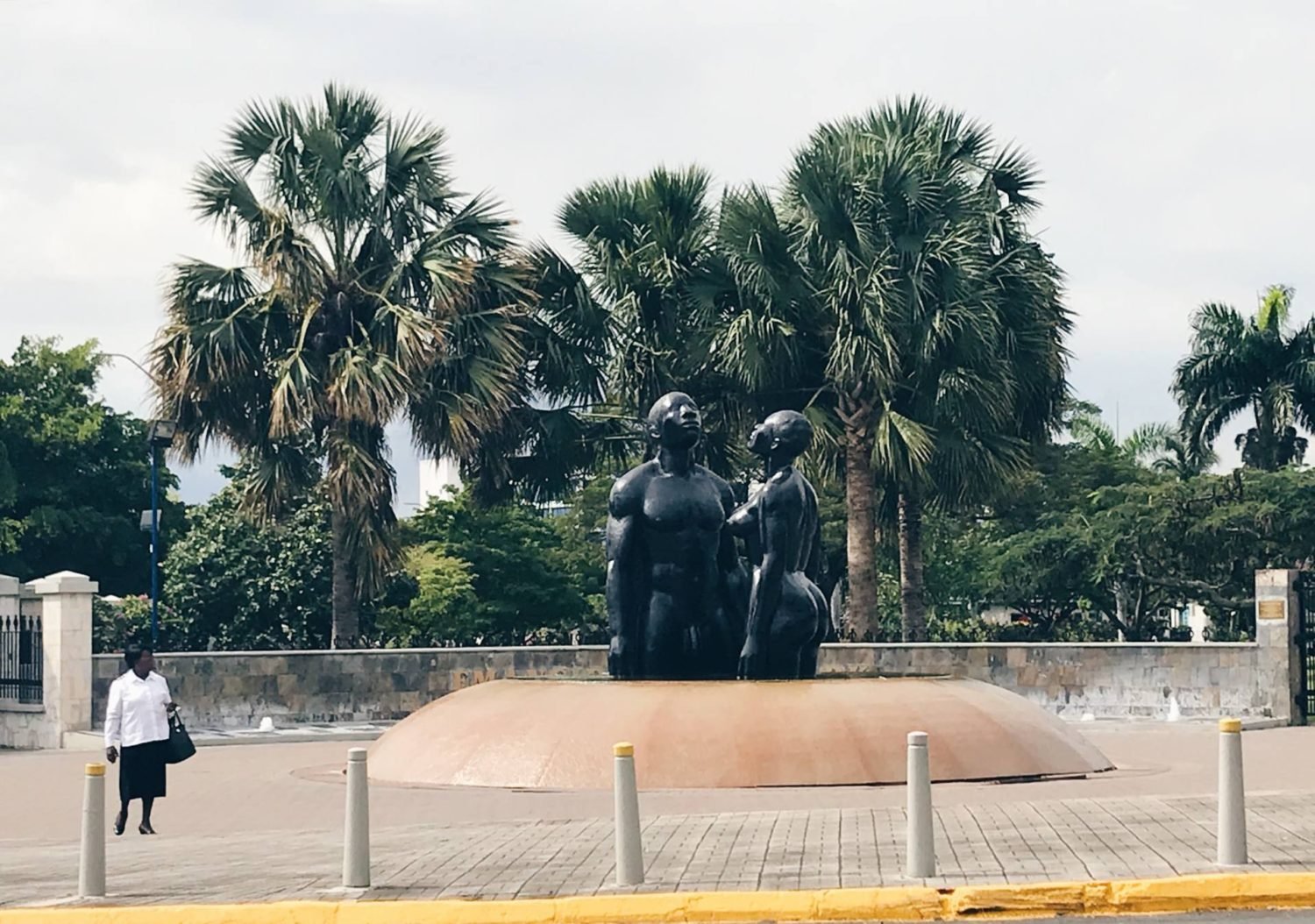 The famously laid-back Jamaican attitude to life is intoxicating, and nowhere is it best exemplified than in the island's capital. We hired a driver to take us to Kingston from Ocho Rios and he showed us all the main sights such as Devon House and Emancipation Park, complete with witty commentary. We also had a walk in Downtown Kingston, which was an experience in itself. Apparently the reps in hotels advise tourists not to do this, but I felt perfectly safe.
Visit the Bob Marley Museum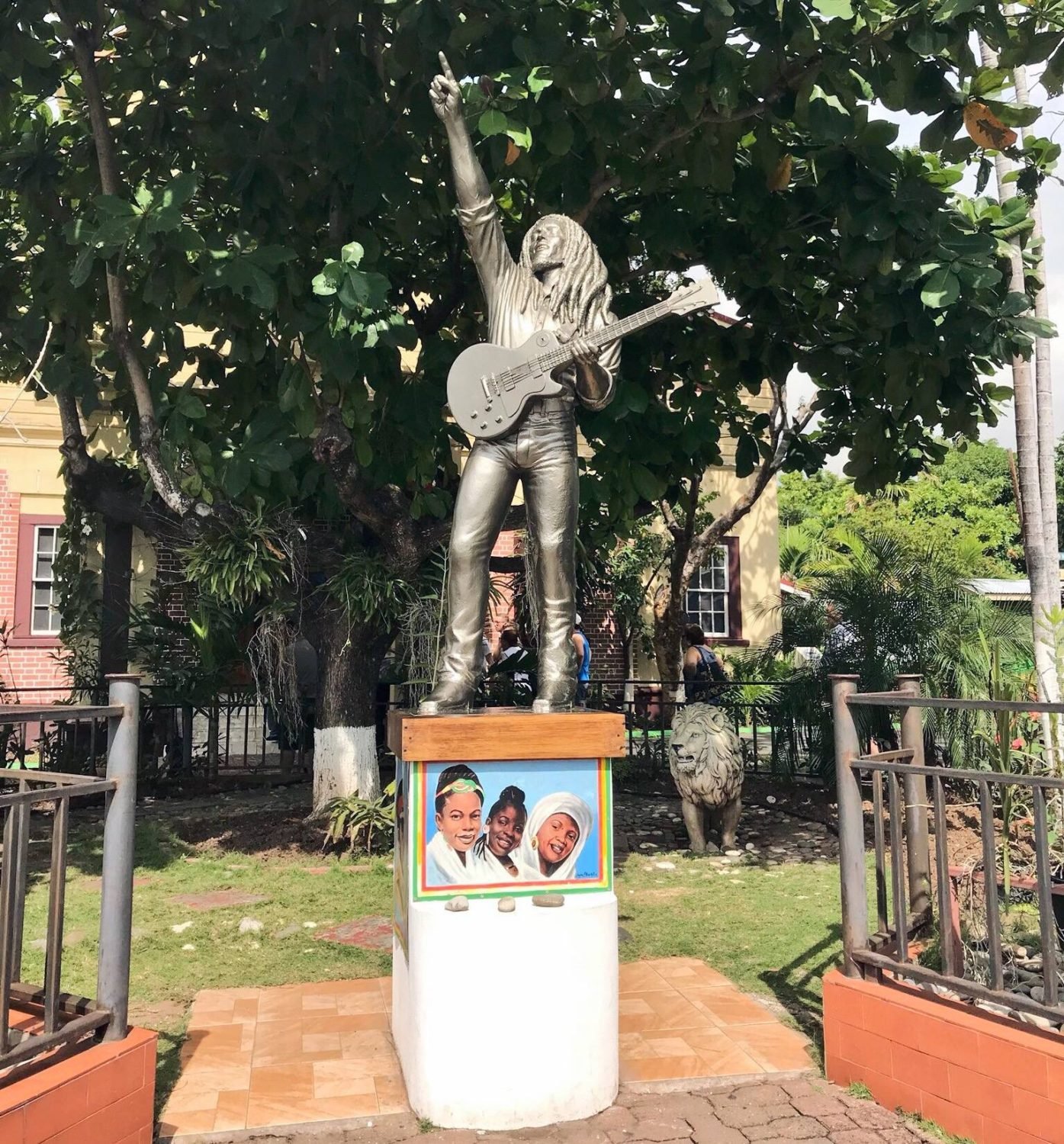 You can plan a full day out in Kingston, including the Bob Marley Museum, with a hired private driver or on an organised tour. The museum, which was once the reggae legend's studio, is filled with pictures, awards and records that will interest any Bob Marley fan. My favourite part of the short tour was when they took us to the back of the building and showed us the bullet holes from when Bob was ambushed, and performed just days later with a bullet in his arm. Did you know that they told him he'd probably never be able to play guitar again if they removed it, so he died with that bullet in his arm?
Check prices for Kingston tours with a stop at the Bob Marley museum on Expedia
See Bob Marley's childhood home at Nine Mile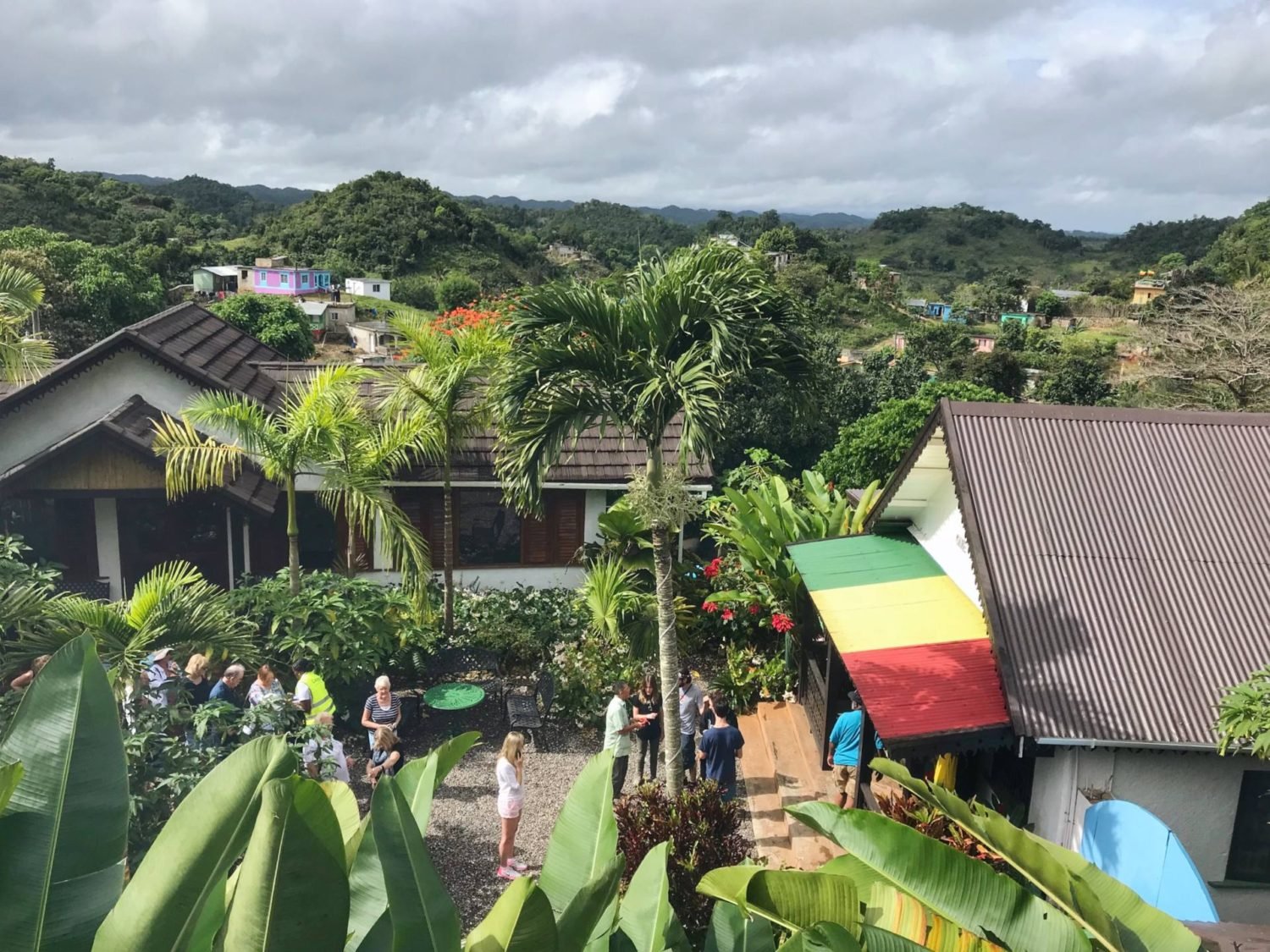 Bob Marley's birth village was Nine Mile, in the parish of St Ann. Here, you can see his old house, the 'rock pillow' he lay on to write songs, his mother's burial place and his mausoleum – where he lies six feet high rather than six feet under. There are plenty of people hanging around outside selling the local herb, if smoking at Bob Marley's place of rest is on your Jamaica bucket list! The drive there offers a great insight into rural life in Jamaica, too.
Check prices for Nine Mile Reggae & Cultural tours on Expedia
Wander around Ocho Rios town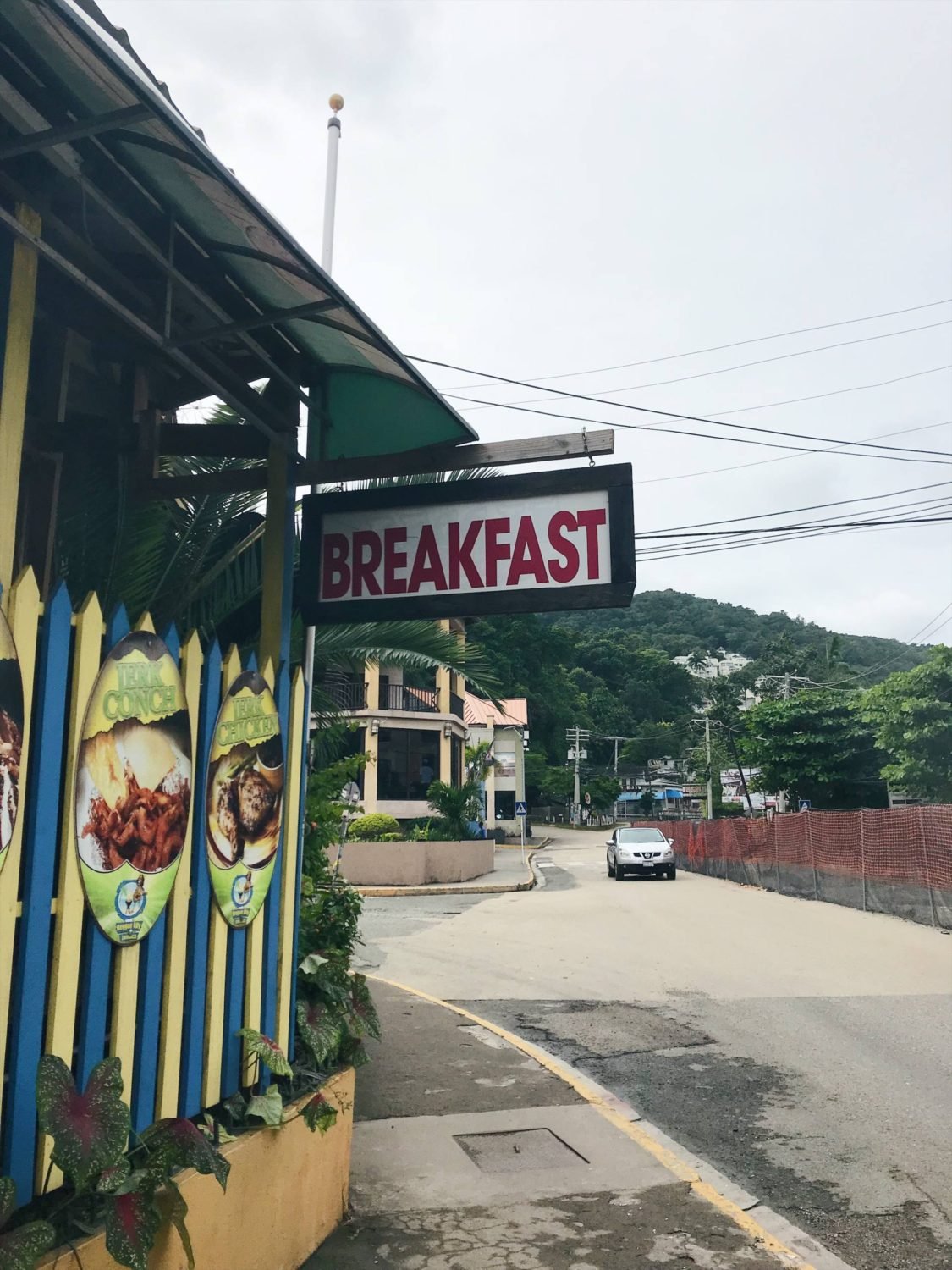 We stayed at the Riu in Ocho Rios and spent an afternoon strolling around Ocho Rios town. It may be a cruise port, but this little town has retained its grit and it's a good place to take in local life. There are no real tourist attractions to speak of, but it's worth going for a look – just ignore the people who try to speak to you! My fave scam was the guys who said they'd seen us at the Riu because they work there (we met a Riu DJ and a lifeguard, apparently). They'd just clocked our wristbands!
Have a drink at Margaritaville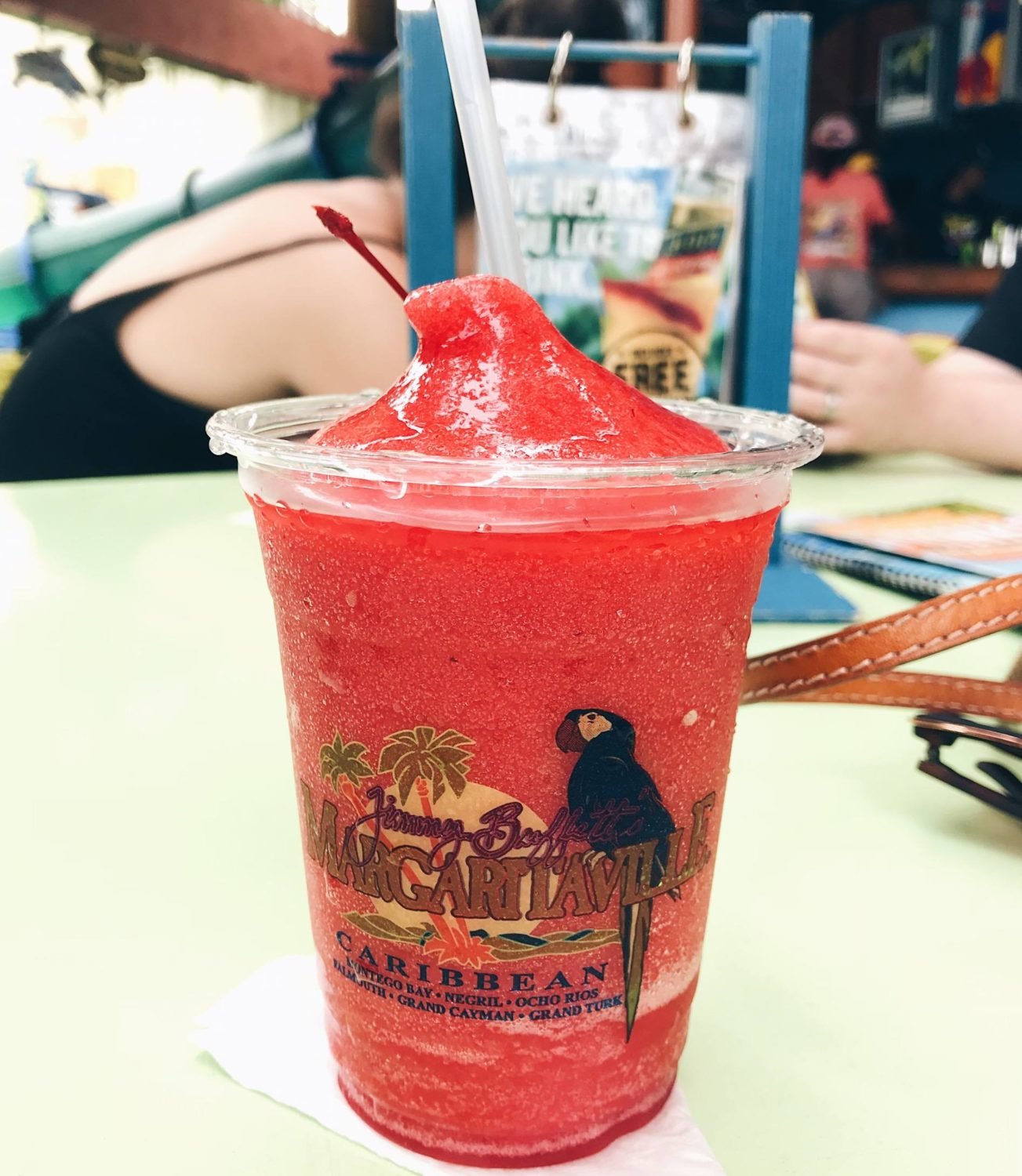 This famous party place has bars all over the Caribbean, with four in Jamaica. The one in Ocho Rios has a swim-up bar with a waterslide and cocktails that come in cups ranging from 'boring' size to huge, refillable bowls. It's one of the must-sees in Jamaica!
Browse at the craft market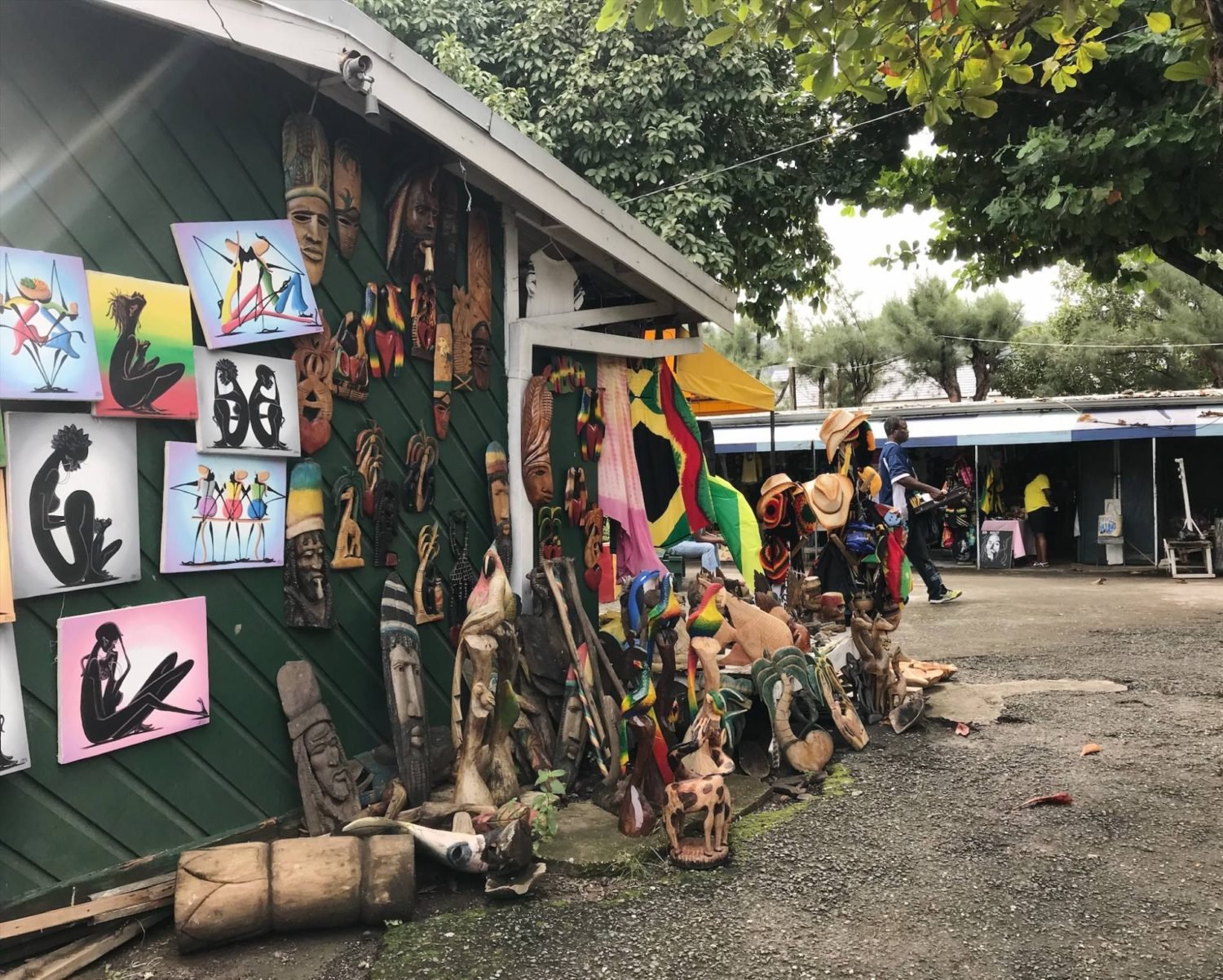 The craft market in Ocho Rios is the place to pick up handcrafted souvenirs from your Jamaica holiday. Be prepared to haggle.
Eat Jamaica's favourite jerk chicken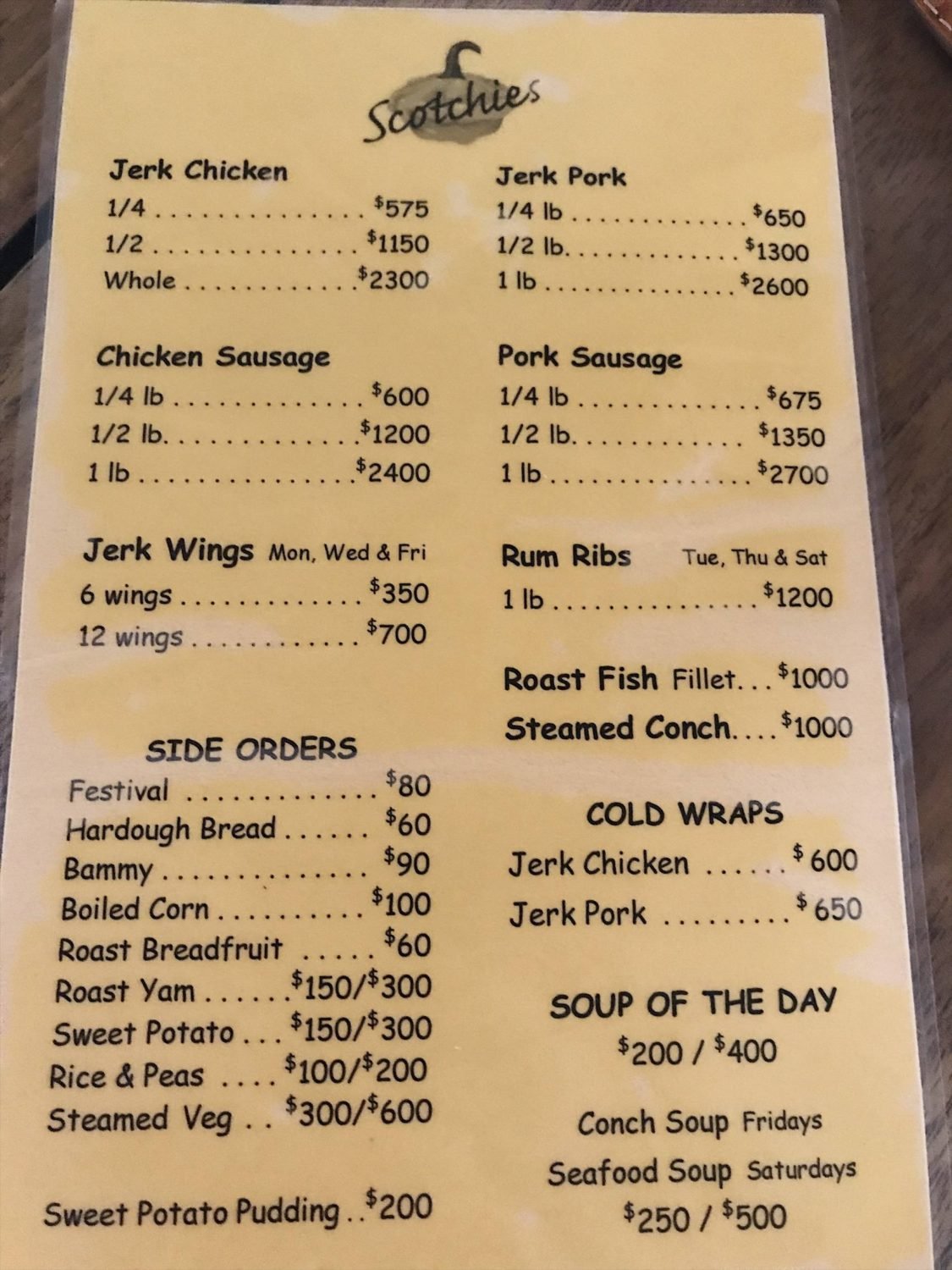 For authentic jerk chicken just like the locals eat, Scotchies is the go-to place. They cook their meat on pimento wood covered with huge sheets of corrugated steel over an open fire and serve it in foil with Jamaican staples like bammies, festivals, rice and peas and yams. The restaurants are authentic too, with thatched ceilings and wooden seating.
See the Culture Yard in Trench Town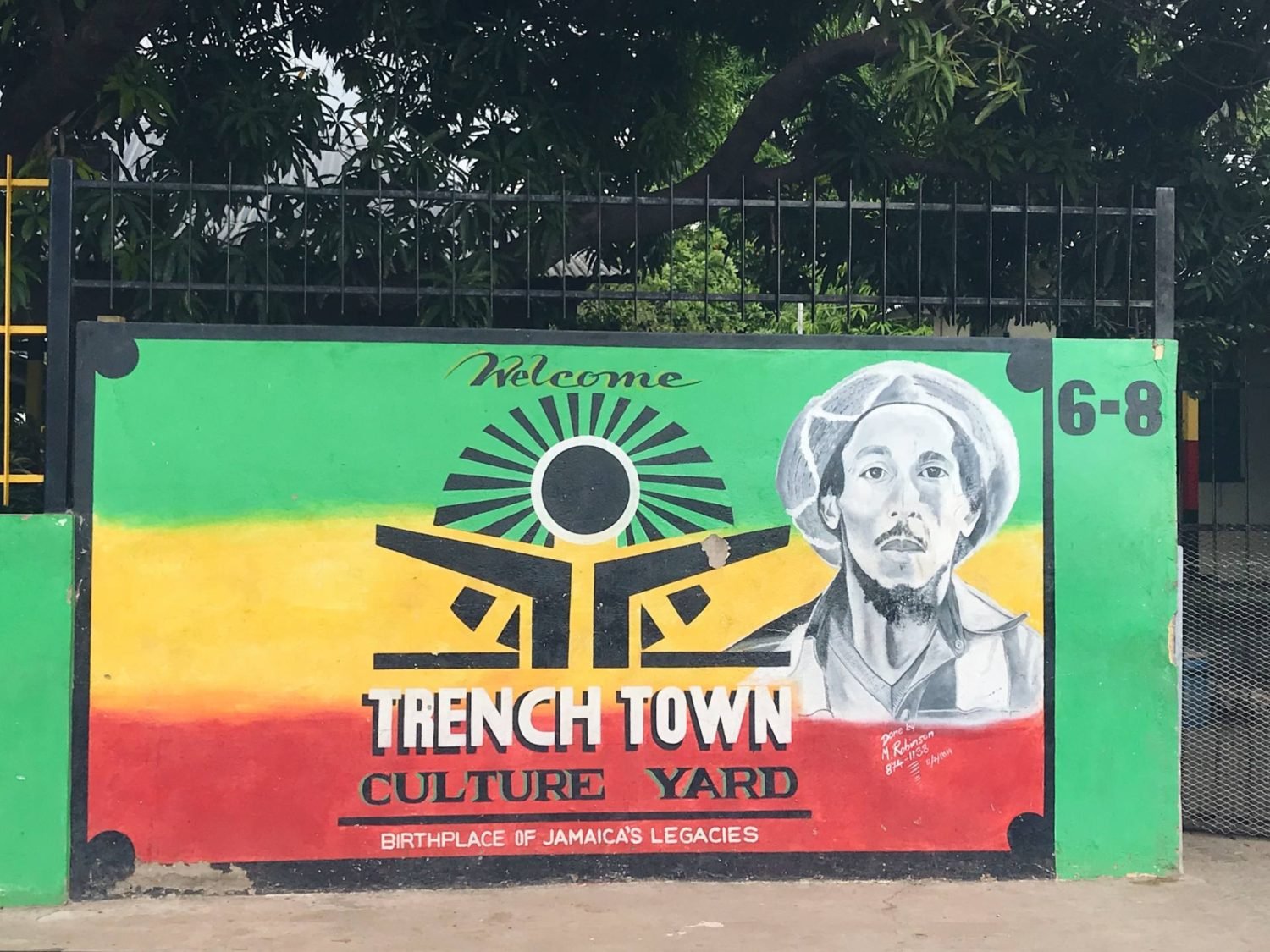 It's mentioned in loads of Bob Marley songs, so superfans will obviously want to visit Trench Town while they're in Jamaica. This urban community where Bob Marley spent his childhood isn't exactly safe to walk around today. I realised this as we drove around and later read that the area is rife with gang feuds, as one of the poorest areas in Jamaica. You can, however, visit the Culture Yard, where the Wailers were formed. Take a tour of the museum's collection and have a drink in the Casbah bar.
Still stuck for things to do in Jamaica? Check out all of the tours and excursions available on Expedia and Viator.
I highly recommend paying for Club Mobay VIP at the airport departure lounge for your journey home from Jamaica via Montego Bay. It's amazing value and you get unlimited food and drink (including alcohol!), plus you get to skip the queues, which were horrendous when we went.
This is everything I got up to in Jamaica on my two week holiday, but there's definitely more to be discovered on the laid-back island. I hope to go back one day for a sundowner in Riks Cafe, which is supposed to be iconic.
Hope this helps anyone planning a holiday in Jamaica who wants to see some local culture or just get out of their resort! Make sure you're following me on Facebook, Instagram and Twitter to see all of my travel updates and find out about new articles on While I'm Young.
Sign up to my newsletter for new posts, travel updates and style buys – hitting your inbox every Tuesday.
 Pin this