Hey loves! Did you enjoy the bank holiday?
I'm currently a lovely shade of pink because it is ROASTING in Isle of Man and I've been sat in my mum's back yard all day topping up my rapidly fading Dubai tan. April has been a really nice month, spent slowly readjusting to life back in England and then coming home to Isle of Man for the longest stretch since I left aged 18. It's been so relaxing to be home for longer than usual! If you live away from your family, you'll know how fast trips home can whizz by as you try to blitz around seeing everyone that needs to be seen and squeezing in a token guest appearance on your hometown's nightlife scene.
Jokes, the Isle of Man has no nightlife scene.
April days: From Sunderland to my Diamond Isle
North East days
At the start of the month I headed into Newcastle with the women in Tom's family who have so kindly taken me as one of their own. We had drinks in some of the bars on Grey Street and lunch – or 'dinner', as I should be calling my midday meal again now that I live back in the North East – at Lola Jean's. Their chicken sharing platters are unadulterated bliss, FYI.
I also attended Tom's cousin's baby shower and it was the cutest thing ever. Now I just can't wait to steal cuddles when the baby is born!
During my first full month since my return from Dubai, I've obviously indulged in lots of quintessentially British things like walks along Seaham promenade with fish n' chips. Yes, it was freezing. Yes, I loved every second of it. I'm looking forward to visiting some new coastal places in the North East this summer, so let me know if you have recommendation. Must serve good chips.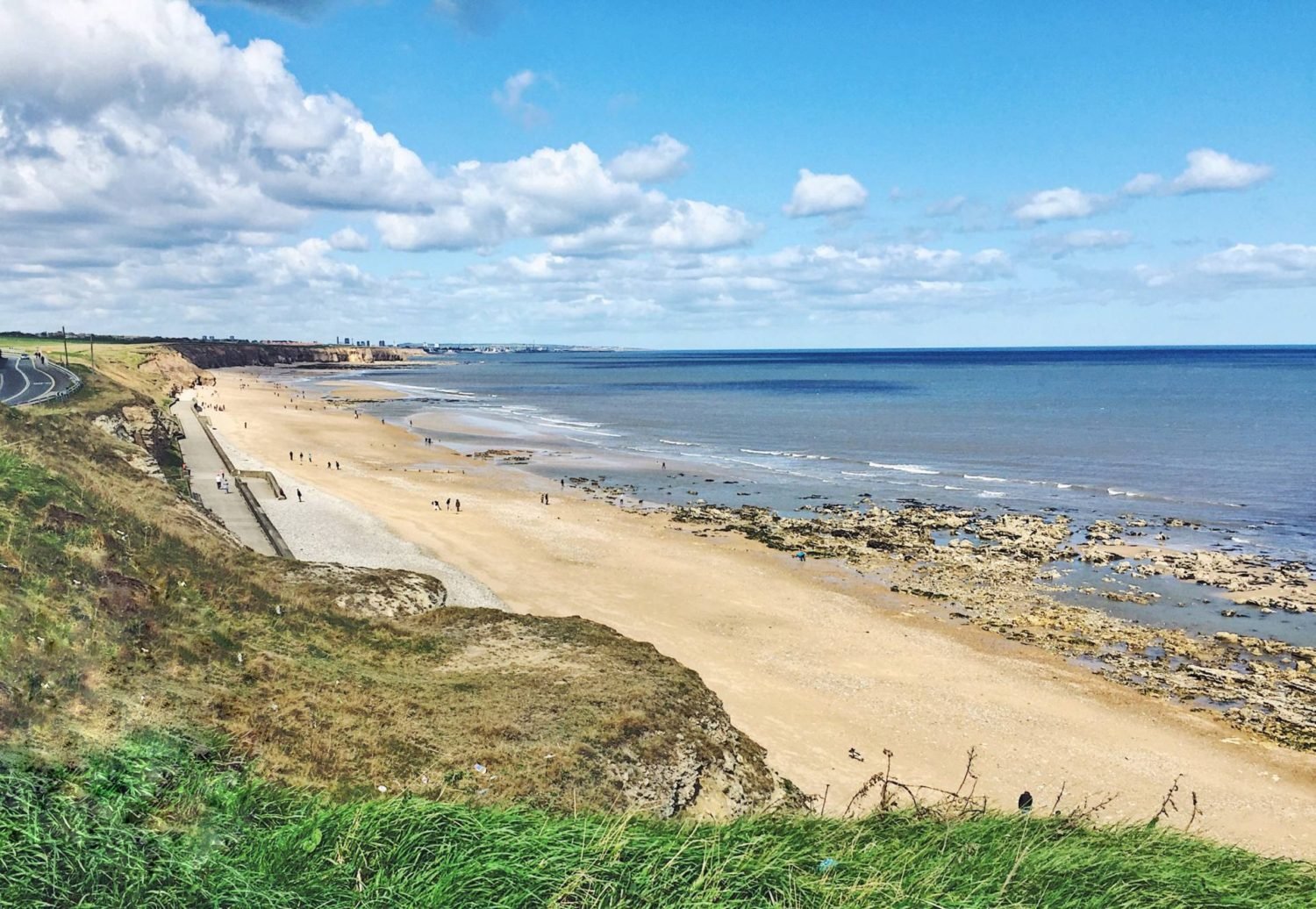 Honestly, I was a little nervous about readjusting to life in England but it's been SO nice to spend my days at home, working on my website and cooking tasty dinners. I mean, the fact that I'm unemployed and it's sunny probably has something to do with that, but still… I think I'm gonna be okay.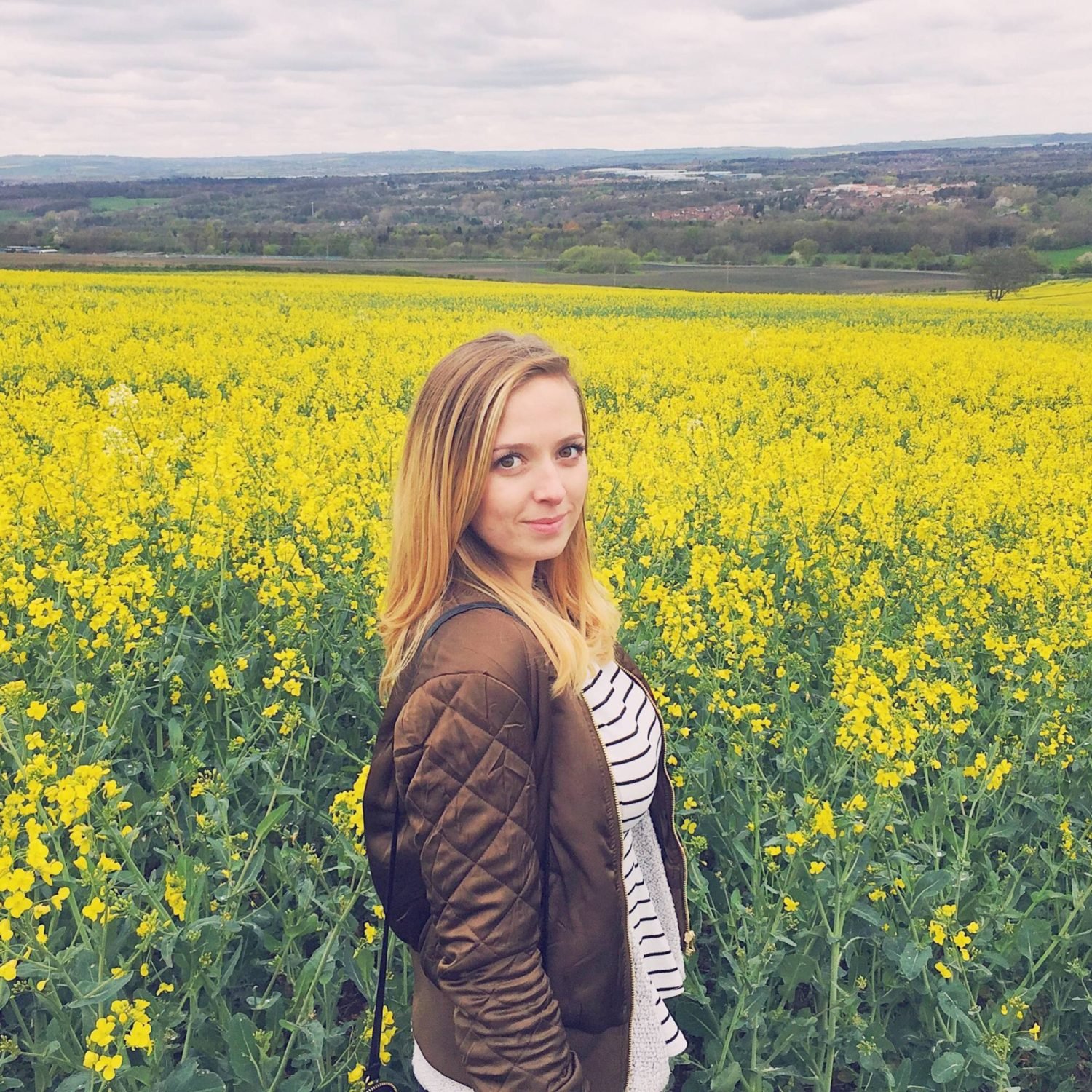 That's about the extent of my North East adventures, aside from drinks with the Sunderland girls which quickly escalated into dancing along to Spice Girls videos with our Prosecco in our hands.
Coming home
On the 21st I flew 'home' to Isle of Man and I'm loving having some time just chilling with my family. I've been out for walks around Douglas with my mum most days. I forgot how pretty the island can be when the sun shines!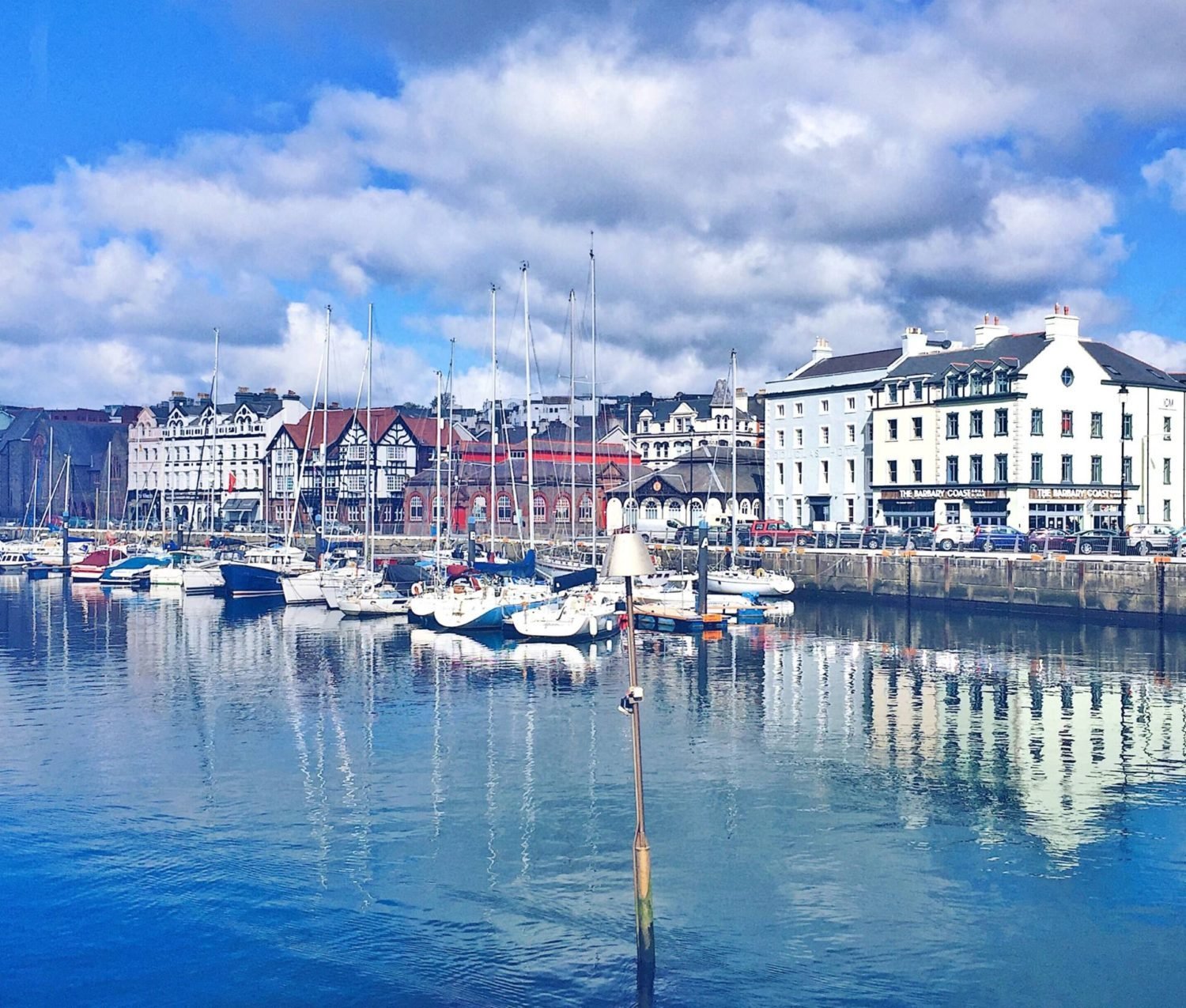 One thing has been lacking since I left Dubai, and that's my brunch fix. You can imagine how pleased I was to find that one of the hotels in Douglas is offering a £20 bottomless brunch! I was all over that sh*t.
Of course brunch turned in to cocktails in town. Imagine my surprise to find that Craggy Rock as I (not so) affectionally call it has got an edgy watering hole now! I had a Snozzcumber cocktail in Bath & Bottle and it came with candy floss. Isle of Man has entered the 21st Century and it tastes like Zubrowka.
Next month is going to be crazy busy because I'm going on TWO press trips.
I'll be attending #ExperienceBucharest because I was lucky enough to be selected as a travel  influencer in what's set to be the biggest promotion of Bucharest ever organised, and I'm really looking forward to potentially grabbing drinks with some of my fave travel bloggers. I just know I'm going to be fan-girling over Adventurous Kate and Alyssa from My Life's A Movie.
Two days after I get back from Romania I'm jetting off to Benidorm with icelolly.com and the itinerary includes bike tours and a jet ski tour. Both these things make me nervous, (read my Angkor Wat blog post to find out about my questionable cycling skills), but life's all about getting out of your comfort zone, right?
Wish me luck and please follow and support me during my trips on Instagram, Twitter and Facebook so I can be invited on 100 more press trips and keep my tan topped up.