Hands up, those of you who are attempting Dry January? I'll be perfectly honest – I've just got back from a two week long, all-inclusive holiday so I'm starting my dry month a little later than most, but I'm genuinely looking forward to a few weeks of being alcohol free.
This is the first time I've ever jumped on the Dry January bandwagon, and that's because up until now I've never seen any need to do it. I like drinking, and January is my birthday month so it's more difficult to dodge the booze at a time when I should be celebrating with champagne.
This year though, I'm embracing Dry January (and half of February) with open arms. After all of the travelling I did in 2017 (which meant a lot of partying!), and the double-whammy of the festive period followed by my holiday, I'm so, SO ready to give my liver a little break.
Don't get me wrong, I love having a few drinks and it will always be a part of my life. I adore throwing on some heels to trot to a bar and pour over the cocktail menu, deliberating over the list of jaunty drinks' names and intriguing ingredients. I equally enjoy a cosy night in with my boyfriend, experimenting with new flavours in the kitchen and shaking up cocktails for each other to sample. I worked in posh cocktail bars while I was a student, and while I've mostly forgotten what I learned during those years, I do still make a mean mojito and relish any opportunity to whip my boston shaker out now and then.
I don't generally believe in depriving myself of anything I enjoy, so I don't intent to give up my favourite tipples. Instead, I'll just order alcohol-free versions when I fancy a treat.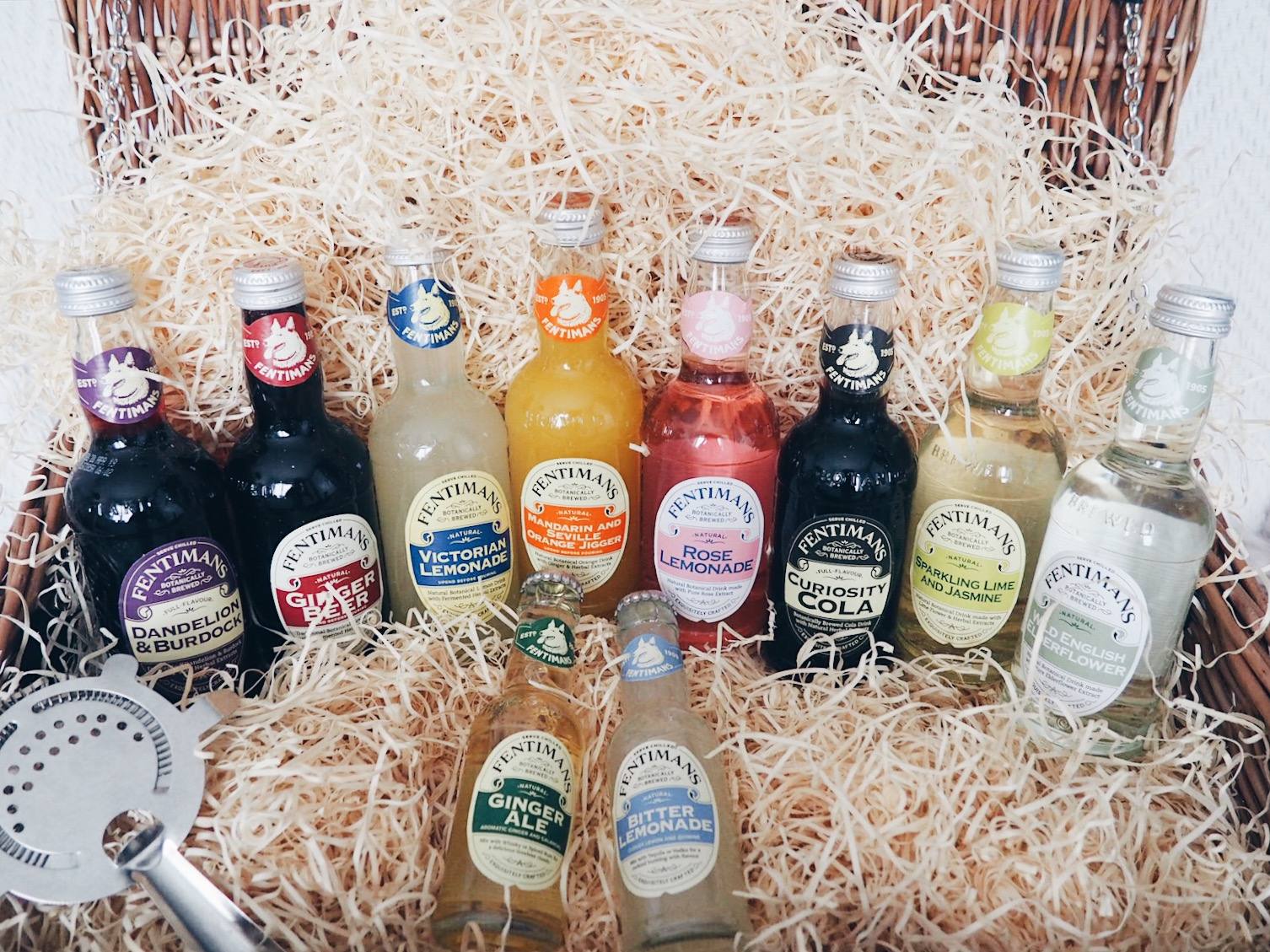 Fentimans sent me a hamper of their new-look 125ml soft drinks, where clear glass bottles have replaced the brand's original green glass. In 'wetter months', I'm obsessed with Fentiman's alcoholic ginger beer, so I was excited to try their other drinks. I love the slightly old-fashioned feel to the glass bottles and the whimsical names. Curiosity Cola,  Mandarin and Seville Orange Jigger and Wild English Elderflower – they sound like drinks that might have been served at raucous American fairgrounds in the 1950s, and sipped by chic ladies in polkadot dresses and ruddy-faced kids eating candy floss.
Any other month of the year, I would probably use these drinks as mixers for my spirit-based drinks or cocktails, but in keeping with my new, alcohol-free lifestyle (ok, it'll last four weeks maximum, but let's pretend I'm one of those plant-based bloggers who preaches about eating clean and worshipping your body for a minute, yeah?), I decided to whip up a few mocktails using Fentimans soft drinks.
4 Tasty Alcohol-Free Cocktails For Dry January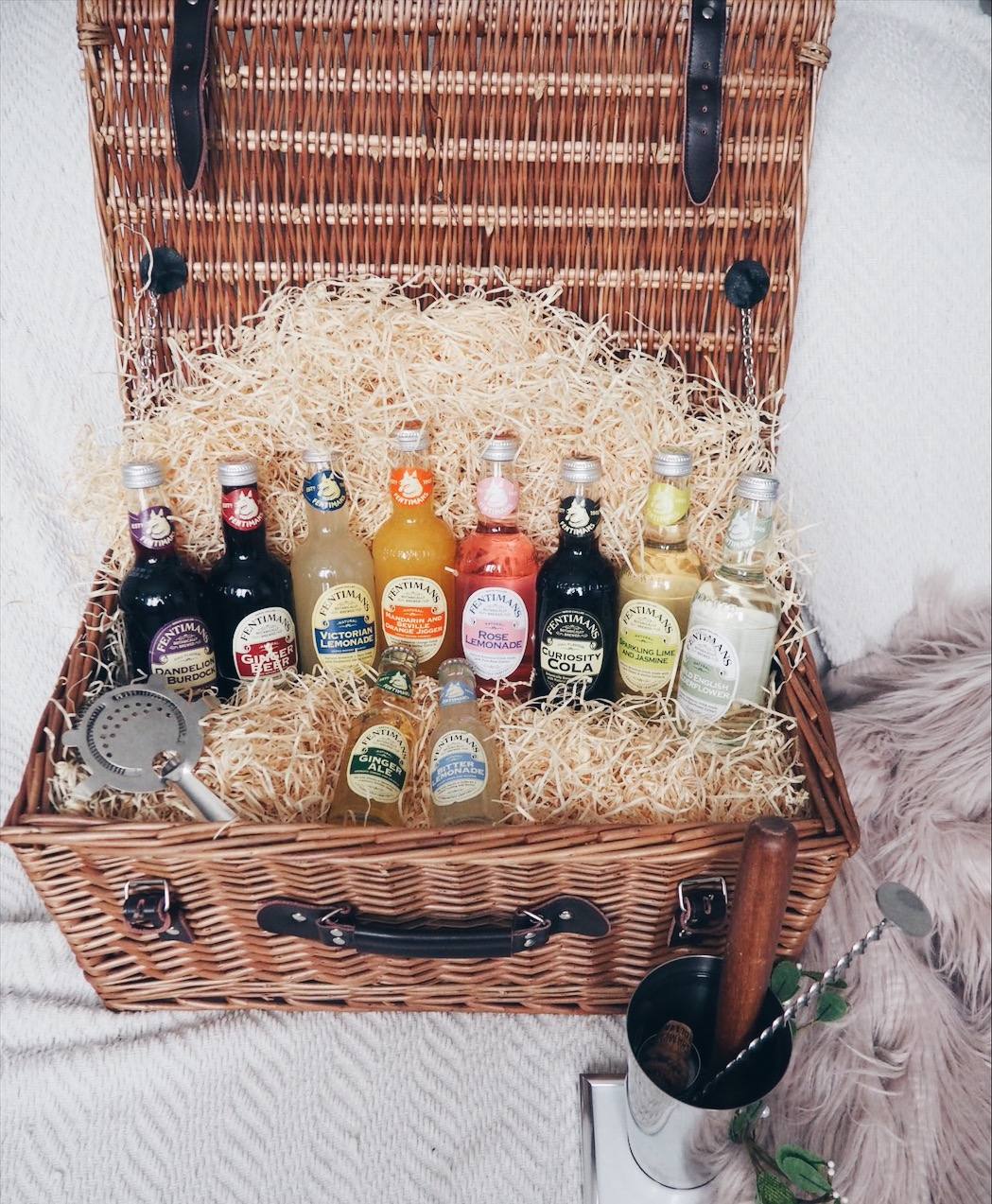 These are alternatives to some of my favourite cocktails from my years behind (and on the other side of) a bar, and they're perfect for Dry January, designated drivers or just for those who don't drink but still want to feel fancy as they sip a sin-free concoction.
Victorian Lemo
Take one 125ml bottle of Fentimans Victorian Lemonade, pour into a tall glass with ice cubes and garnish with fresh strawberries. Good, clean fun in a glass – and delicious on a hot summer day (stick the heating on and pretend).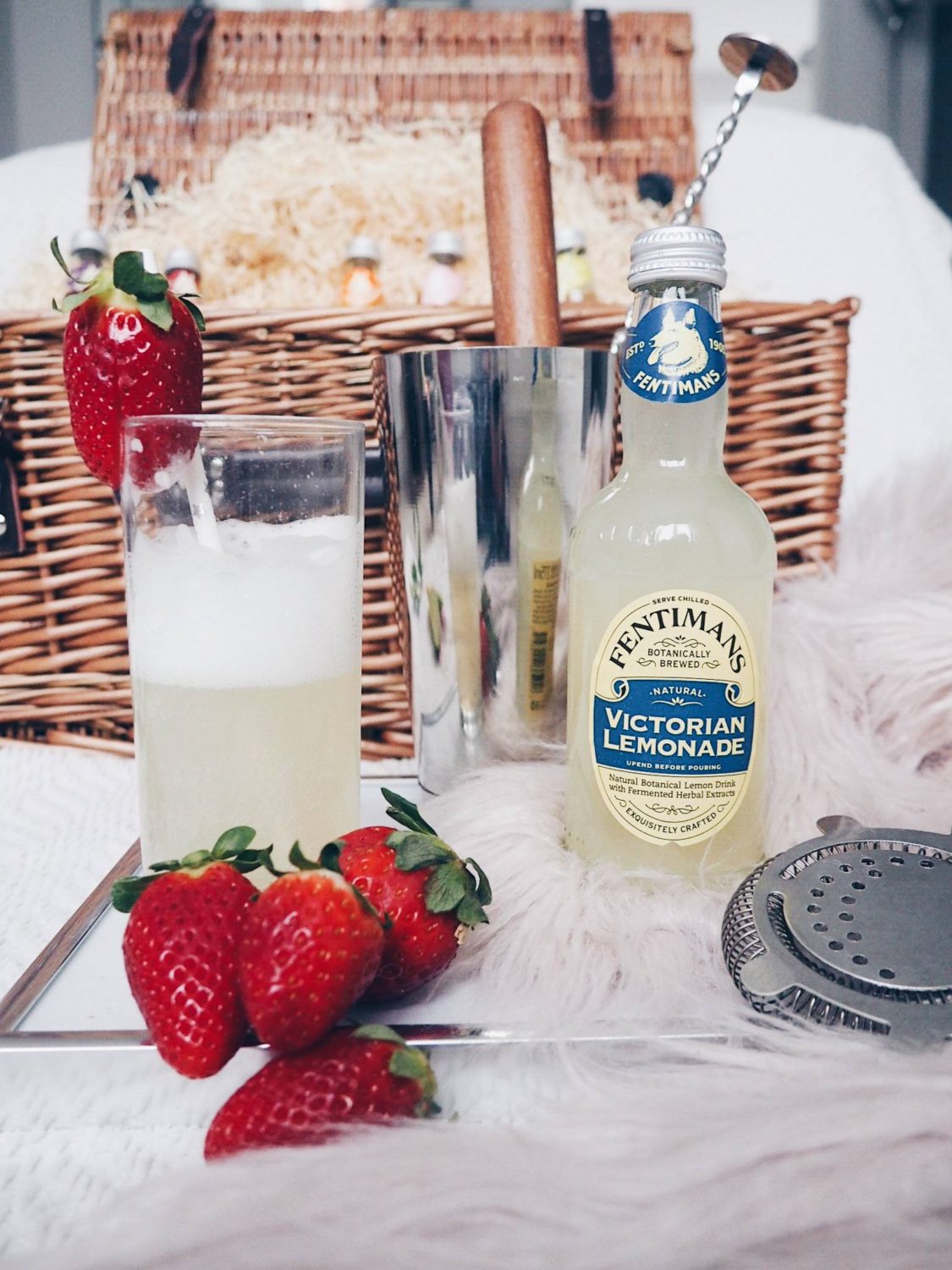 Curiosity Cola
Squeeze one measure of fresh lime juice into a cocktail shaker, add ice and give it a good shake. Pour into a tall glass and top up with one 125ml bottle of Fentimans Curiosity Cola, garnish with a lime wheel and serve. This is a non-alcoholic take on one of my favourite drinks from the Caribbean – a Cuba Libre! You can always add the rum once the month is over…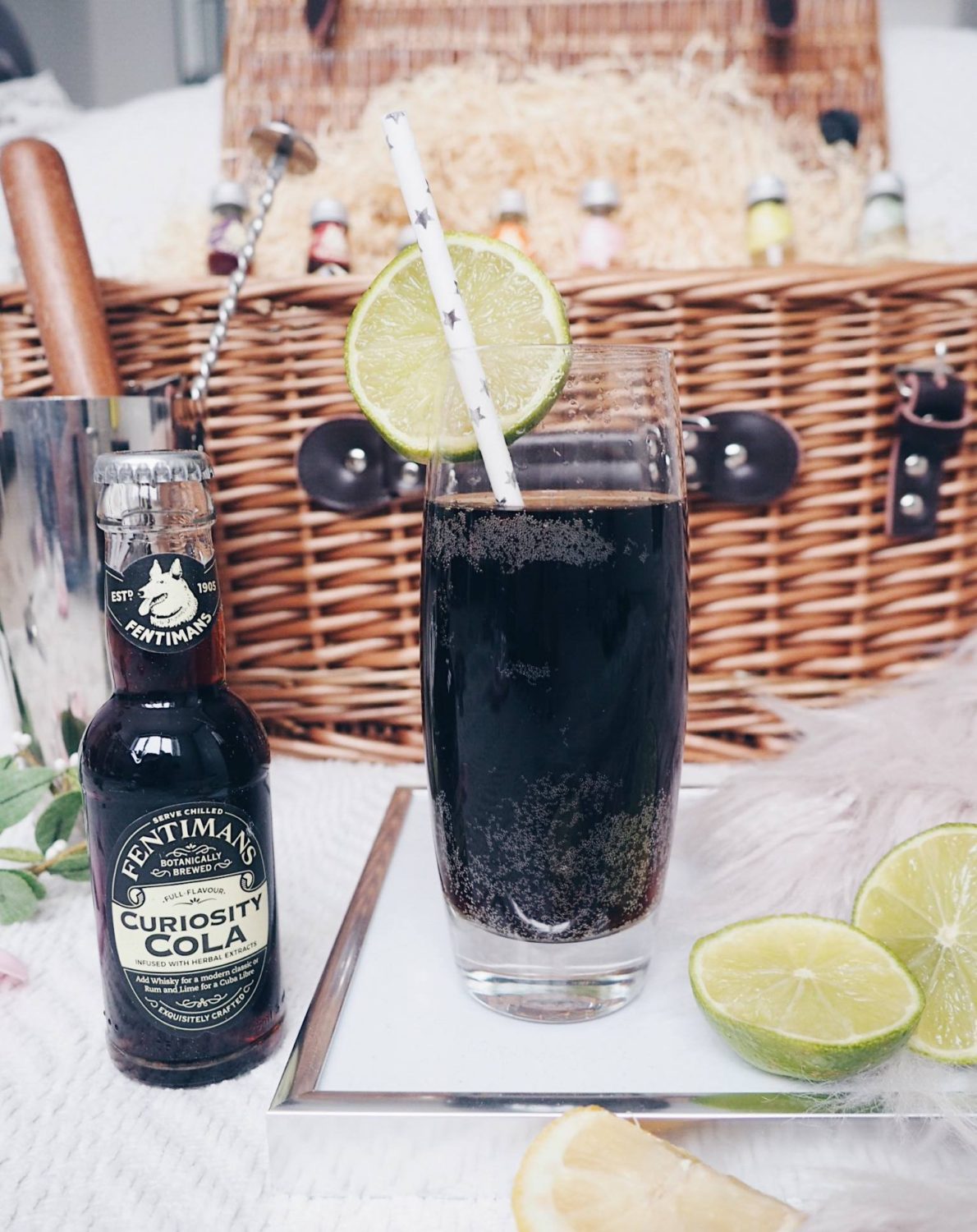 Rose Lemonade Martini
The only thing that resembles a martini here is the glass you're gonna use, but look how pretty! Fentimans Rose Lemonade has such a delicate, delicious flavour that I don't feel there's anything you can add to it, so just pour this into a chilled martini glass and circulate the room, oozing intelligence as you swirl your pink drink around.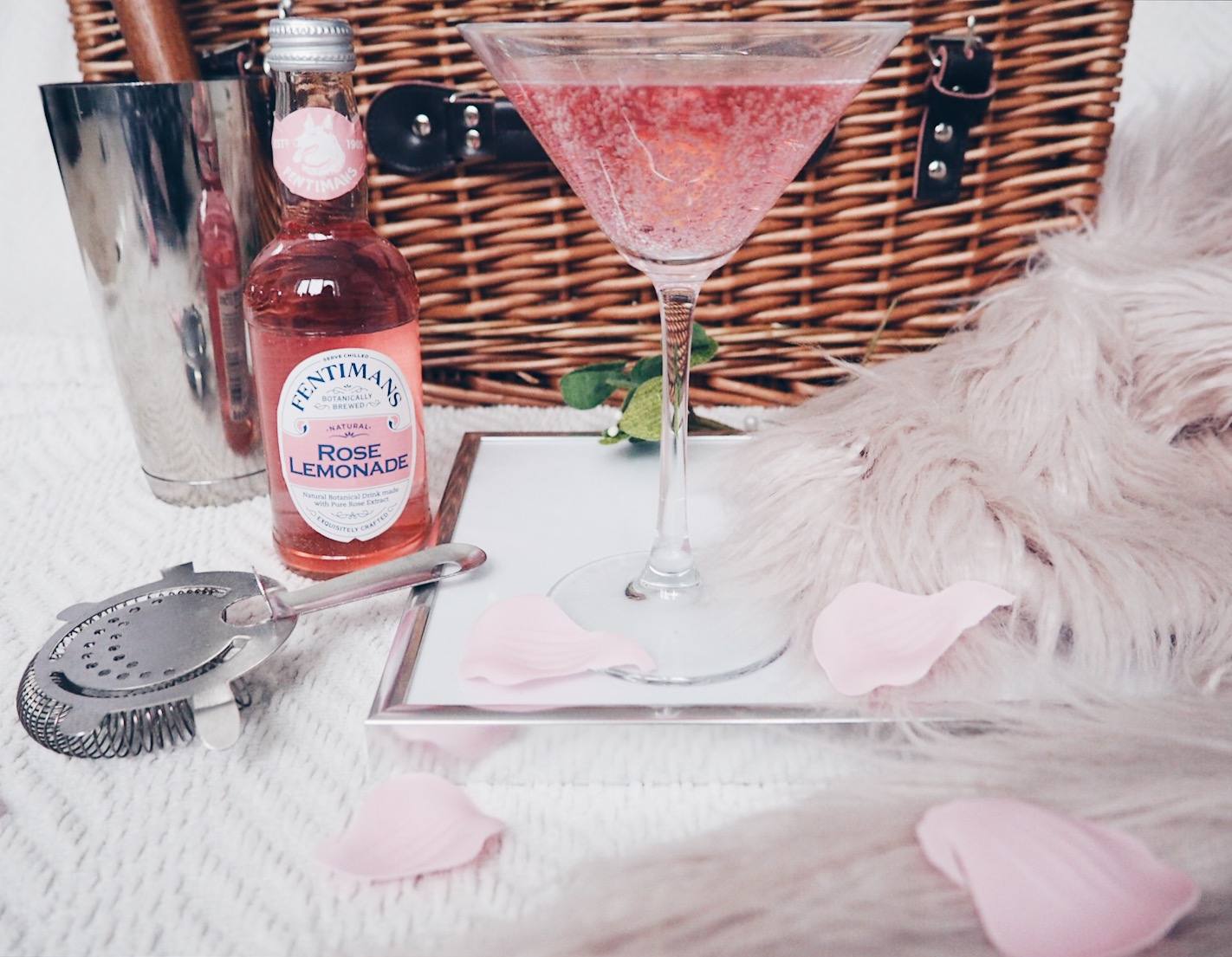 Ginger berry Fizz
The Natural Ginger Beer is probably my favourite product from Fentimans soft drink selection (possibly because it's similar to the alcoholic version!). I have two ways to serve this one, because I love it so much.
For a strawberry ginger fizz, muddle three fresh strawberries in a cocktail shaker, add one measure of lime juice and shake with ice. Strain the mixture into a tall glass, add the ginger beer and serve with fruit garnish.
Alternatively, pop five fresh raspberries into a cocktail shaker and shake with ice and lime juice. Strain into your glass, fill with crushed ice and add a few fresh mint leaves, then top up with the ginger beer. Garnish with lime and nestle a fresh raspberry into the crushed ice for extra effect. This drink is a twist on one of my all-time fave cocktails from a  bar I worked in when I lived in Edinburgh, called a Pink Gin Fizz. I don't even miss the gin!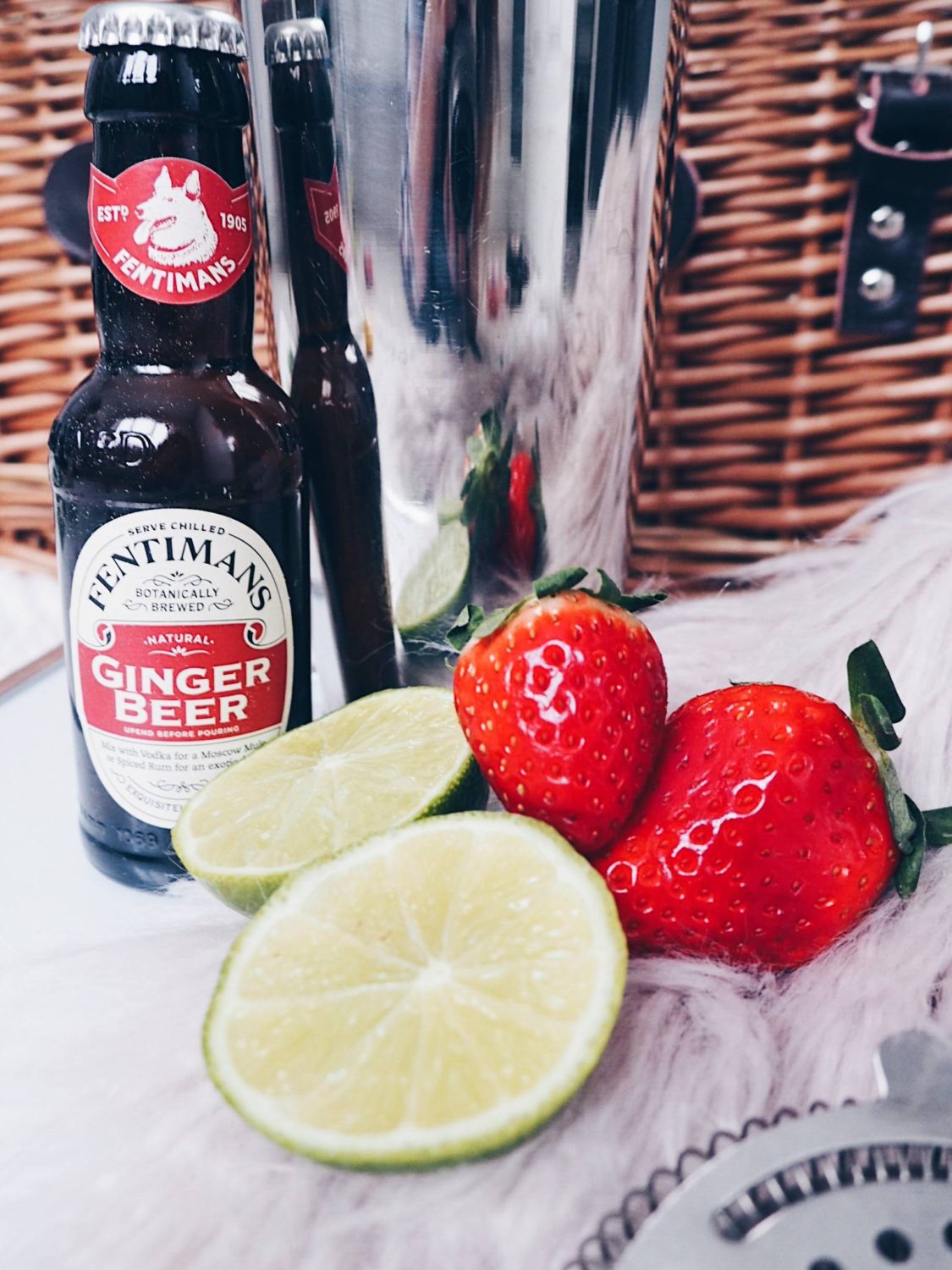 With these easy mocktail recipes, I reckon Dry January will be a doddle – and I'm even packing in some of my five a day, so I can feel extra smug. I know a few bars in our local town that serve Fentimans soft drinks, and I'll be frequenting those bars exclusively so I can have a fancy mocktail as a treat on our next date night.
What are your favourite cocktails and mocktails? How are you getting on with Dry January and what's your main motive for doing it? Let me know which of these Fentimans mocktails takes your fancy! xx
This is a sponsored post but opinions and fly bartending skills are all mine 🙂