York is one of my favourite places to spend an Autumnal weekend in England.
Less than two hours' drive from Newcastle and just over four hours from London, York oozes with heritage and romantic charm. There's plenty to do there for all ages, no matter what time of year it is. I wrote this guide to a weekend in York after my first ever visit, and have updated it since because York has become one of our favourite places for a weekend getaway in the UK.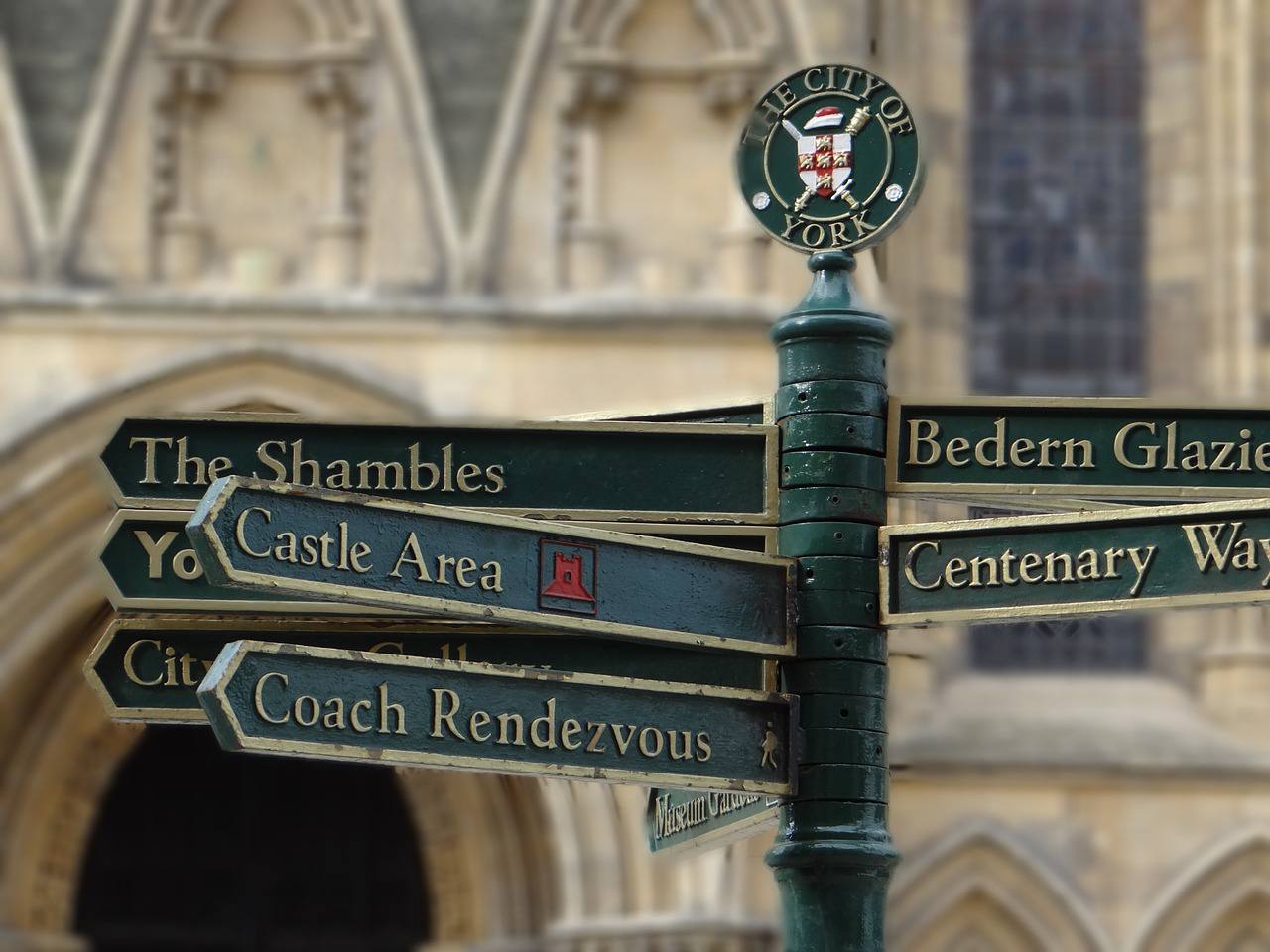 Walking towards York's 13th century city walls, the scent of chocolate croissants caressed my nostrils. I'm not joking; York smells like baked treats! I don't know if it comes from the plethora of tea rooms, coffee shops or fudge shops, but that smell had me won over immediately, before I even saw all of the enchanting architecture. Here's my guide to having the perfect Autumn weekend in York, Northern England. I've covered all the best things to do in York, including where to go for a pint, lunch, afternoon tea and dinner (or tea, as it's called Up North), plus where to stay.
Things to do in York in Autumn
Take a walk
Just meandering around York's tangle of cobbled streets is a great way to spend your time there, made even more enjoyable by the fact that York's city centre is almost traffic-free. I love compact cities, and York is certainly that – it takes no time at all to walk it's length and breadth.
York's architecture harks back to the city's Roman, Viking, and Medieval heritage.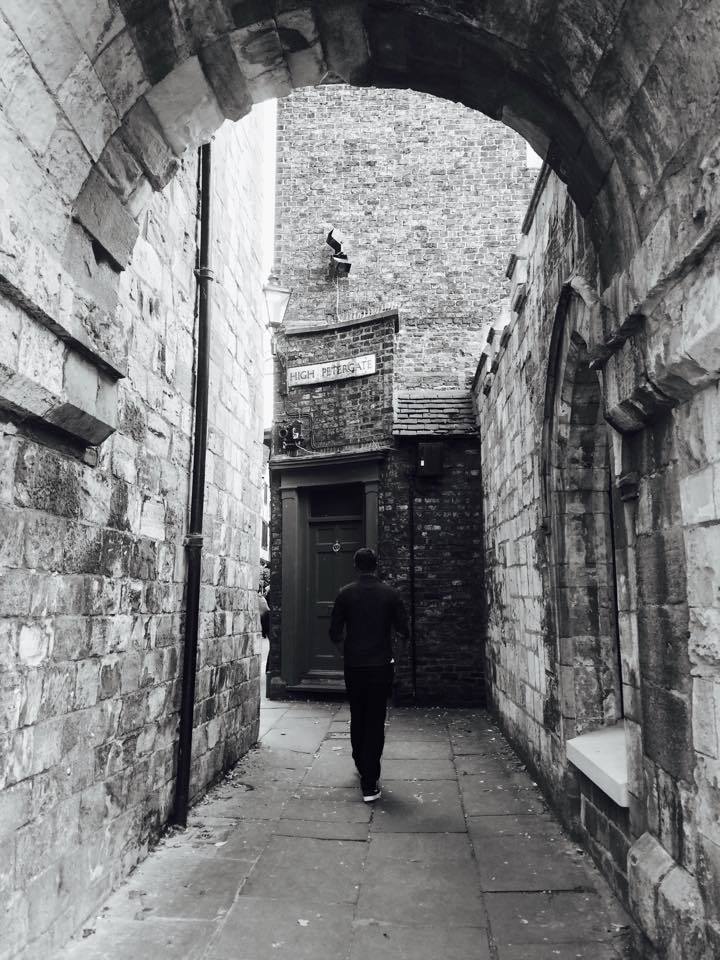 Reigning over the city is the gothic York Minster, and I can guarantee it will blow you away when it first comes into view over the city walls. If you're feeling energetic, climb the 275 steps up the Central Tower for the best and highest view of the city.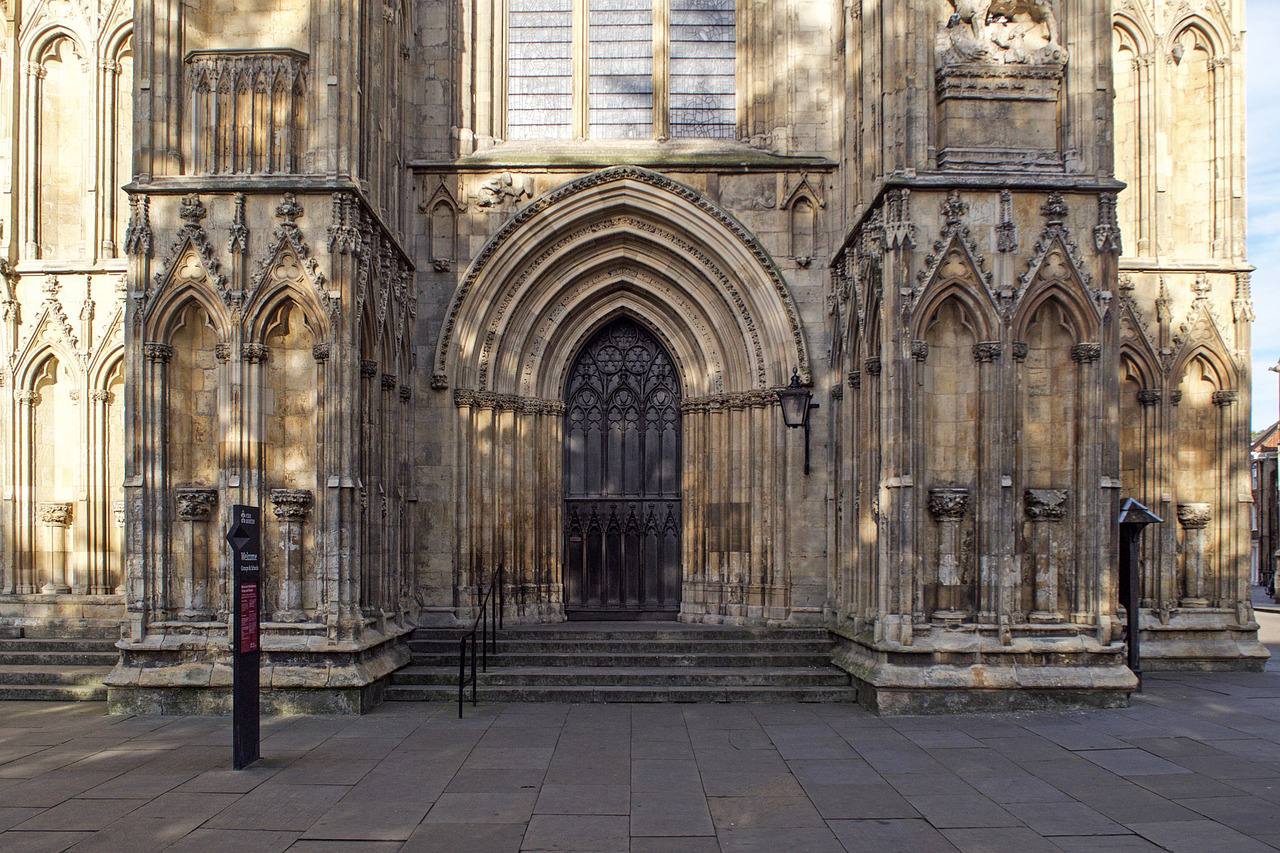 It's not all grand buildings though; the city has plenty of parks and gardens to get lost in.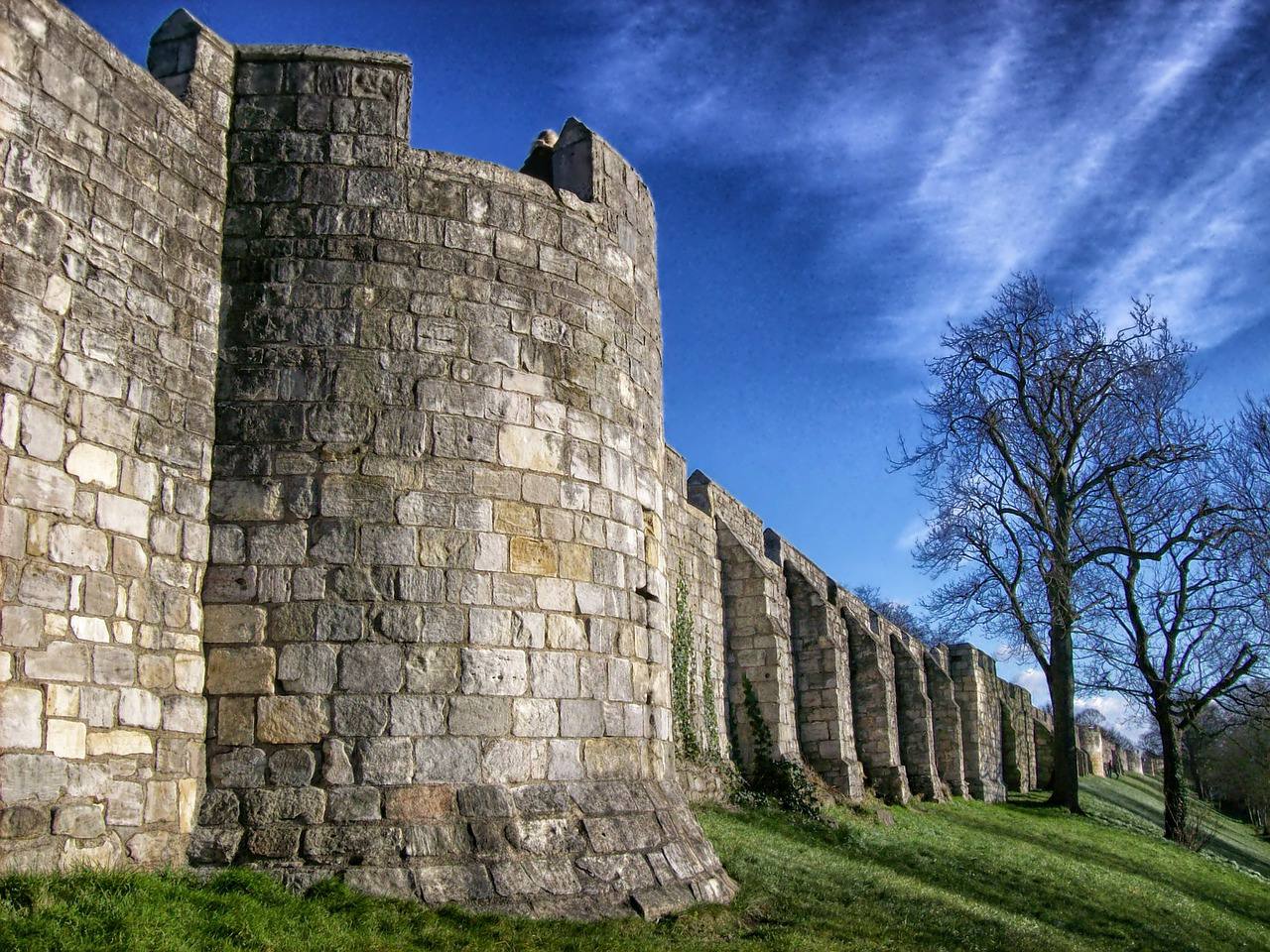 We ambled down a creepy little alley and stumbled upon Barley Hall, a Medieval house which was only discovered in the 1980's, because it was hidden by an old office block. It's been restored to provide a glimpse into otherwise forgotten eras.
A ramble down The Shambles is the one thing you absolutely have to do in York. This is arguably the best preserved Medieval street in England and the ramshackle fifteenth century buildings lean alarmingly into each other. Not somewhere you want to get lost after a heavy drinking session! Potter heads will feel like they've just shot out from a fireplace and landed in Diagon Alley.
The old fashioned sweet shops make The Shambles even more picturesque and nostalgic.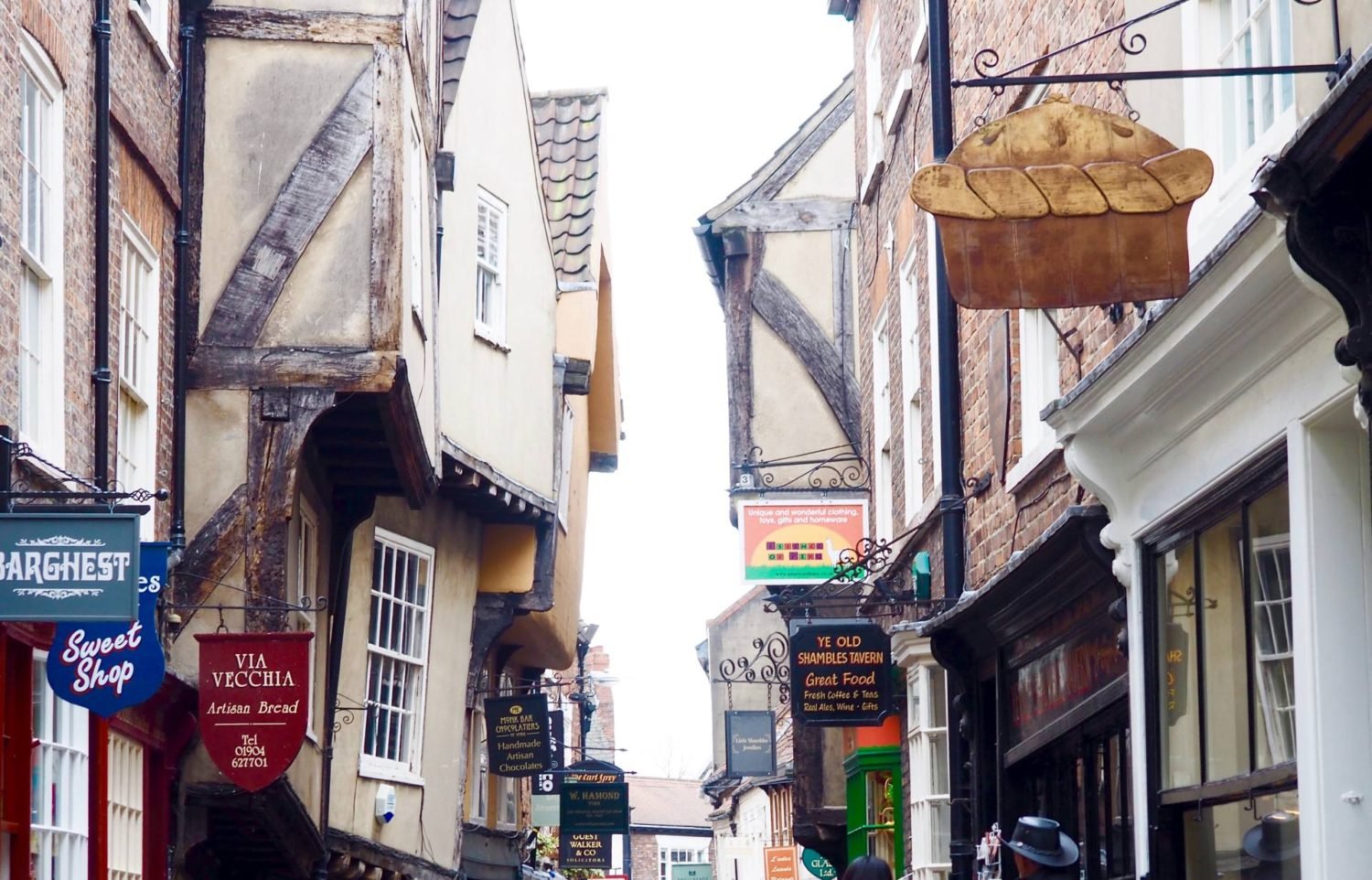 The street used to be lined with butchers' shops and if you look closely, you'll see that some buildings still have the old meat hooks hanging outside.
Or take a ghost walk!
Like many historic cities, York has a dark past  – in fact, it's said to be one of the most haunted cities in the UK, and a Ghost Walk around the ghouls' favourite haunts will reveal all. A man in a black suit actually appeared in front of us and conjured a leaflet for one of these tours out of thin air. Safe to say that was scary enough for me, thank you very much.
If you prefer to be driven, you can opt for one of the Ghost Bus Tours instead.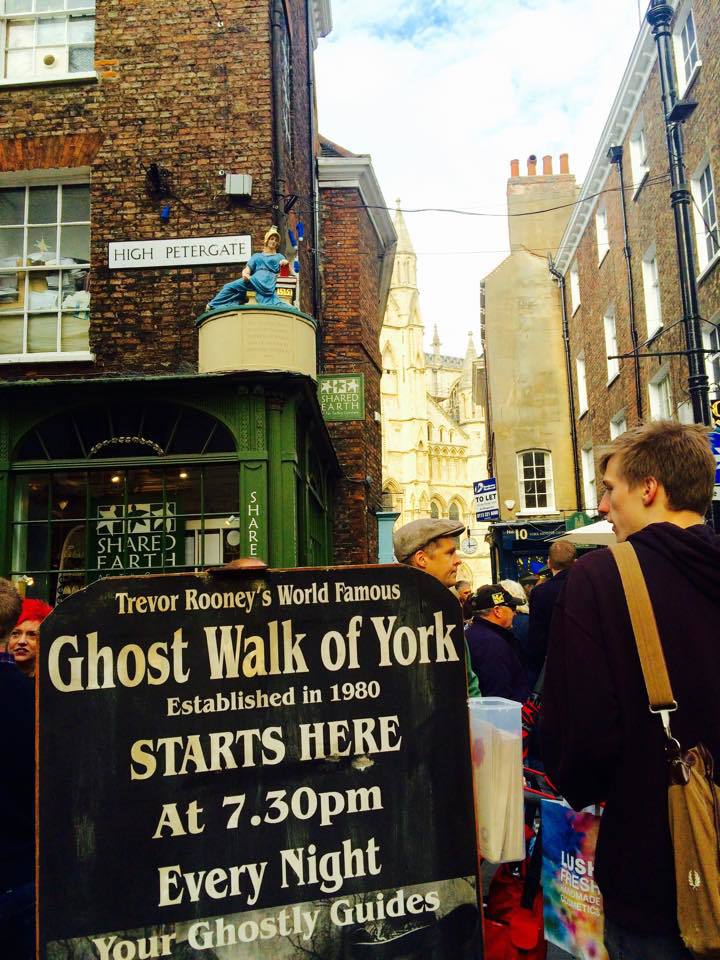 Shop until you drop
York has plenty of small boutiques and local businesses, as well as big brand outlets where you can spend your money. If you're the type who gets excited about stationary and useless items; York is the place to stock up. There's also an Antiques Centre (with a tea shop upstairs, obviously).
Don't ask how or why, but we ended up in a sword shop. Tom  was in his element, waving weapons around in a way that made me feel seriously uneasy. I didn't realise he was quite such a dungeons and dragons enthusiast. Anyway, York Armoury is actually a pretty cool little shop and the staff are very knowledgeable, if that's what floats your boat.
Satisfy your sweet tooth
You'll smell the fudge shops before you see them. Sorry, I seem to have written this post led solely by my sense of smell, but Baileys and white chocolate flavoured fudge? Don't mind if I do. If like me you have a sweet tooth, The York Chocolate Story is worth a visit. While other northern cities built their wealth on steel, coal or wool, York's fame and fortune have rested on chocolate for almost 300 years. Could this city be any more appealing?
Enjoy Afternoon Tea
I'm a big fan of cities with decent cafe culture, and York doesn't disappoint. You'll find a decent cream tea on every corner, though I recommend you try the famous Betty's Tea Room. The queues were far too long for us (yes, people were queuing for their cakes), but I'll definitely be back to sample the Afternoon Tea one day.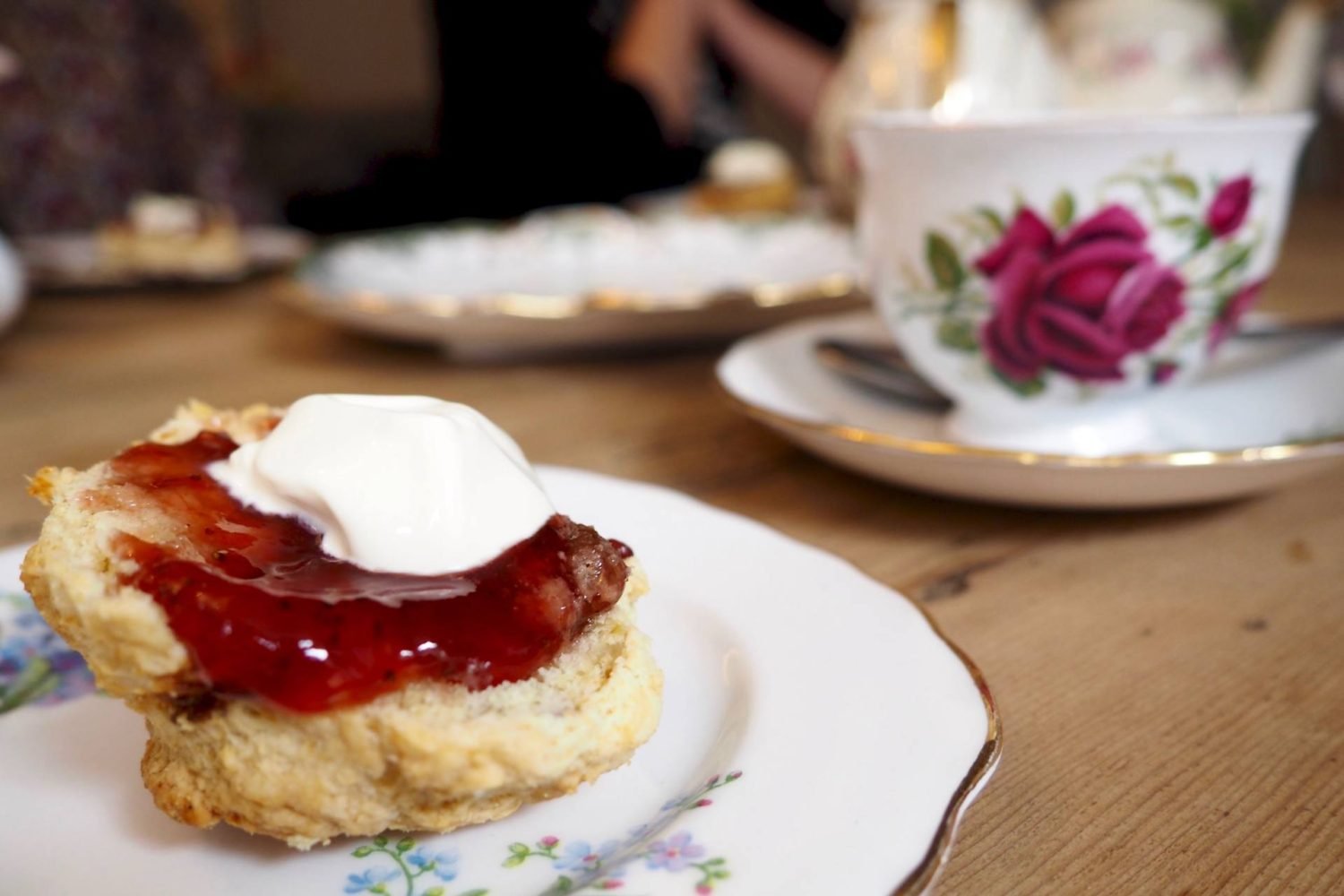 Check out my guide to the best stops for Afternoon Tea and other sweet treats in York.
Get cultured
There's a huge collection of both modern and historic art on show at York Art Gallery. Here I am posing in front of the building, pretending to be cultured.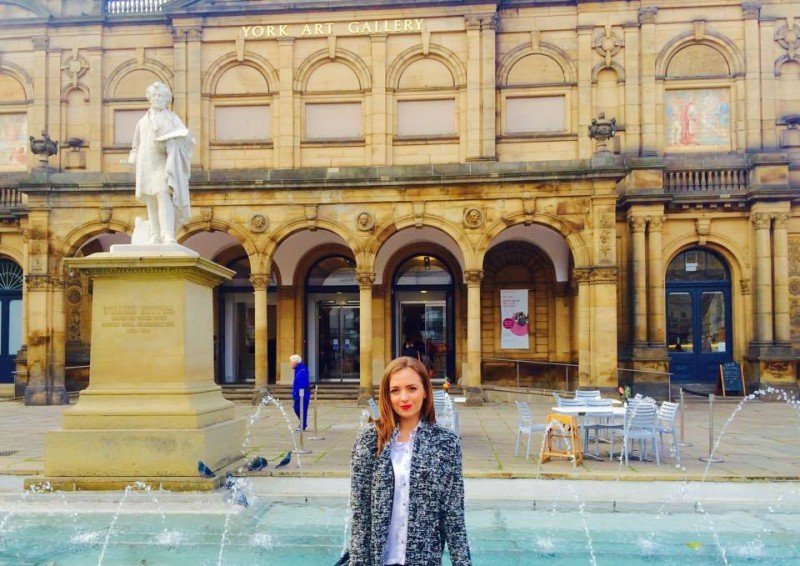 Where to drink in York
Cosy boozers aren't hard to find in York, and Guy Fawkes Inn is a favourite among tourists and locals. The Exhibition and  Punch Bowl will also quench your thirst but if you're after decent cocktails, try Bobo Lomo, which is a Tiki style rum bar.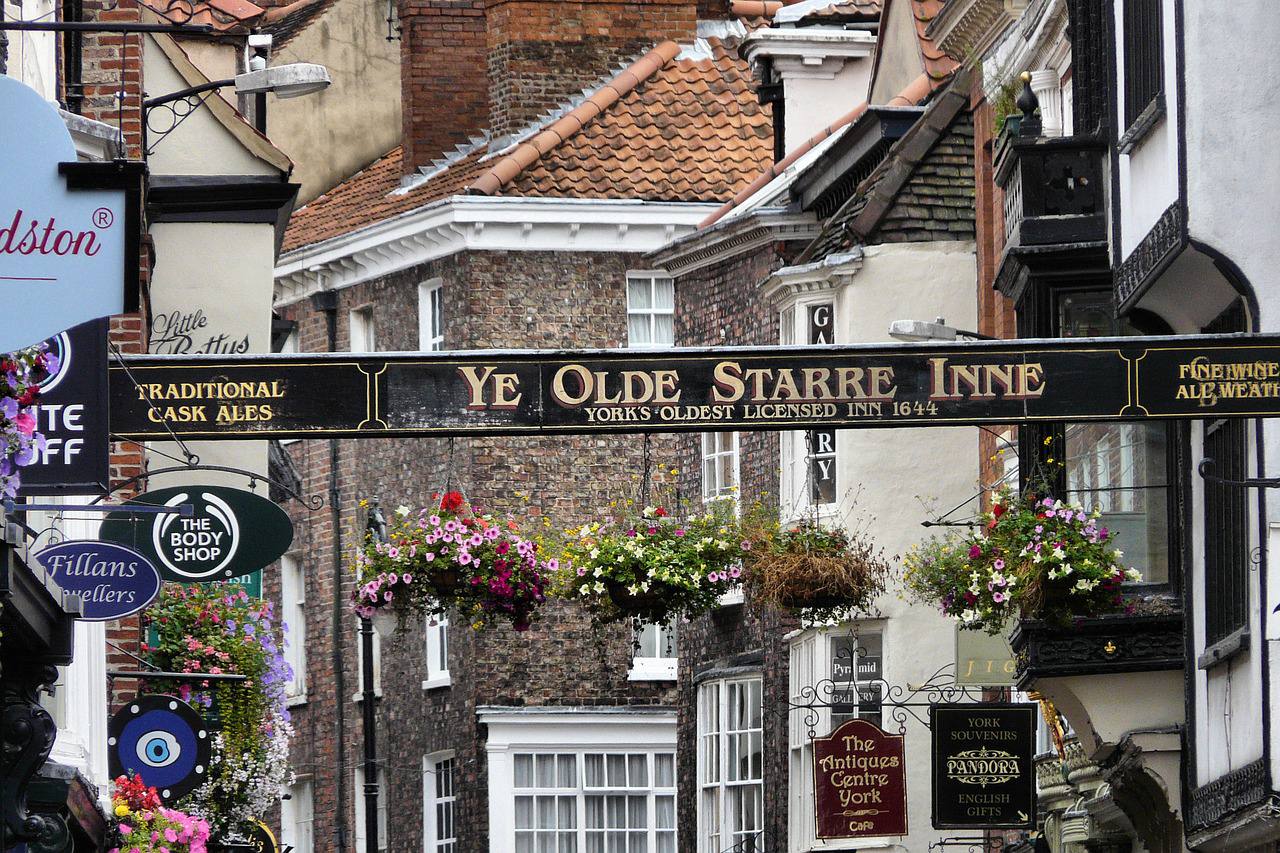 All the usual chain pubs are there too: Yates, Revolution etc can be found on the riverside.
Where to eat lunch in York
Proper Sunday roasts aren't hard to find in York, and there are countless traditional English pubs serving up steaming plates of meat, veg and of course, Yorkshire Puddings. If you're on the go, pick up something that'll stick to yer ribs at The York Roast Co.
Where to go for dinner in York
We'd heard great things about Lucia and I can never resist a good Italian feast so we sauntered over. The place was packed but we took that as a sign of its popularity and chose to wait an hour, drinking cocktails in the bar until a table became available. We were than led to a patio outside, where we had blankets to keep warm! It felt like being on holiday, I didn't know it was even possible to dine al fresco in the UK at this time of year without it being freezing.
I had my favourite meal ever: Seafood linguine, and the mussels were the largest I've ever seen. Tom got steak and I sneaked a little taste. Not half bad!
Where to stay in York
We checked in to a wonderful room with a four poster bed at Marmadukes Town House Hotel. I can't recommend it highly enough. Not convinced? Read my review of Marmadukes Hotel, York.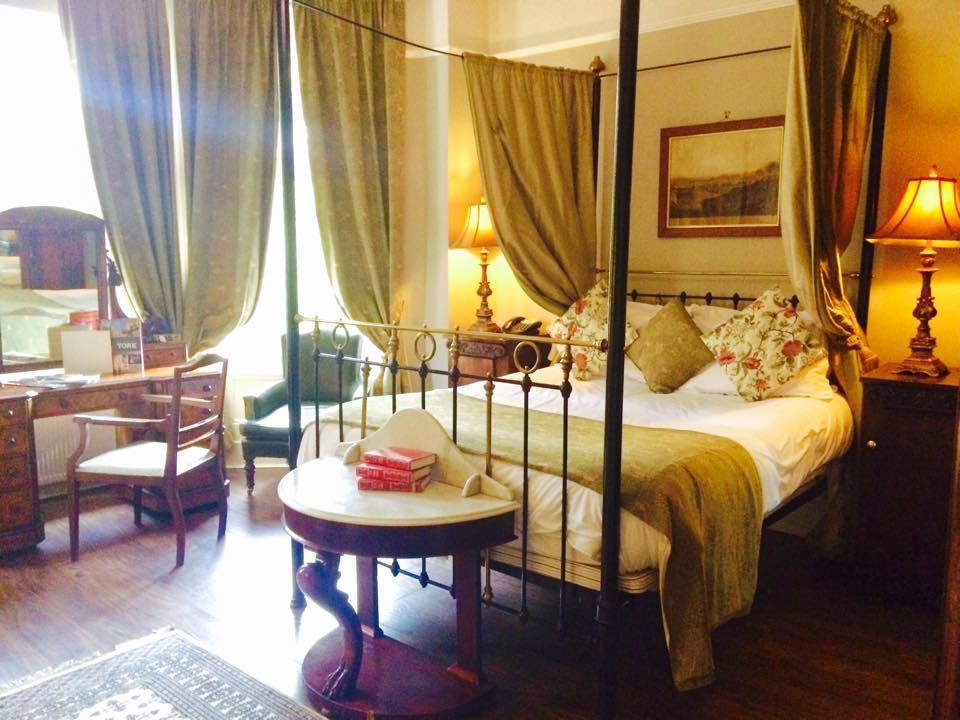 ---
Check prices and availability of all hotels in York
---
All in all, a wonderful weekend in York full of sightseeing, eating and drinking. In Autumn, with golden leaves carpeting the cobbled streets and a crisp breeze in the air, the city was permeated with a premature sense of Christmas cheer. I think I might just have to revisit in December!
Do you want to visit York, or is there an unmissable place I didn't spot? Let me know in the comments because I'll definitely be back in the city soon.
Don't forget to check out my facebook page and follow me on twitter too! You can also follow my Instagram for far better travel pictures than I've used in this article (I wrote it back in 2015 when I was still using my phone for blogging – but don't worry, the info has been updated regularly since!) If you'd like a weekly update in your inbox, sign up to my newsletter too.
Pin this for later