Today in 'how the eff am I this grown-up?' news: I went to my first baby shower at the weekend! It was thrown for Tom's cousin Shauney and we had it at Roobarb 'n' Custard in Seaham, a coffee shop / bar by the sea. We had perfect weather for it!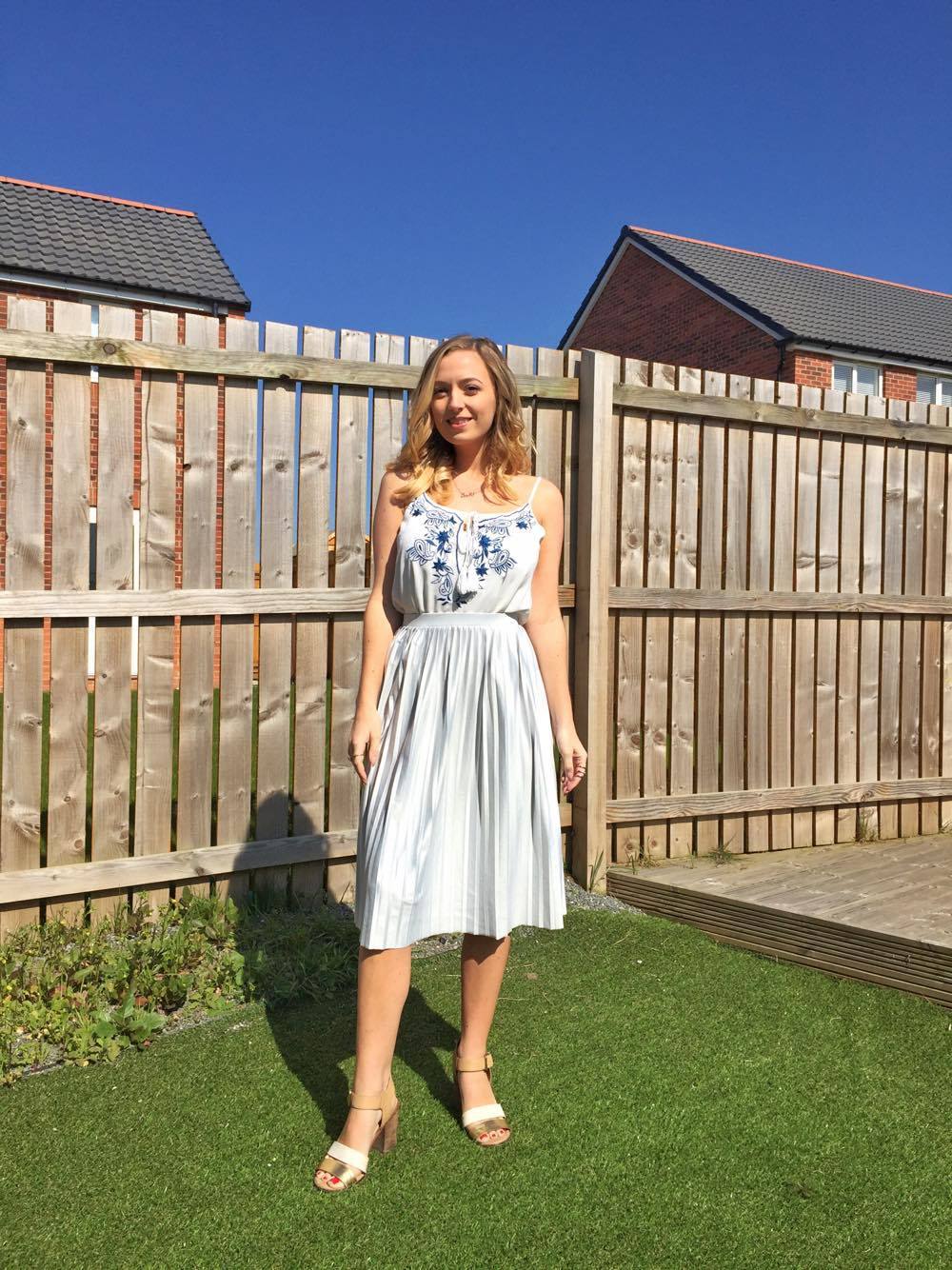 Shop the look
The cute, slightly kitschy decor of Roobarb 'n' Custard makes it the perfect place in the North East for a baby shower. Shannon, who will be the new baby's Auntie, had put loads of work into decorating the place too. Can you tell what sex the baby is?
Baby shower gifts
The mother-to-be got so many lovely gifts! I bought her an ink foot and handprint set for when the baby is born and some Lush treats – because if I was eight months pregnant, I think the only thing that would keep me sane would be a Lush bath and the promise of a cold glass of wine at the end of it all… I have to admit that shopping for baby shower presents was so much fun; John Lewis have so many cute things and so do House of Fraser.
Baby shower food
To eat, we had Afternoon Tea served picnic style. I think Afternoon Tea is the perfect baby shower food. It's visually pleasing, there's a choice of sweet and savoury and it's not too heavy.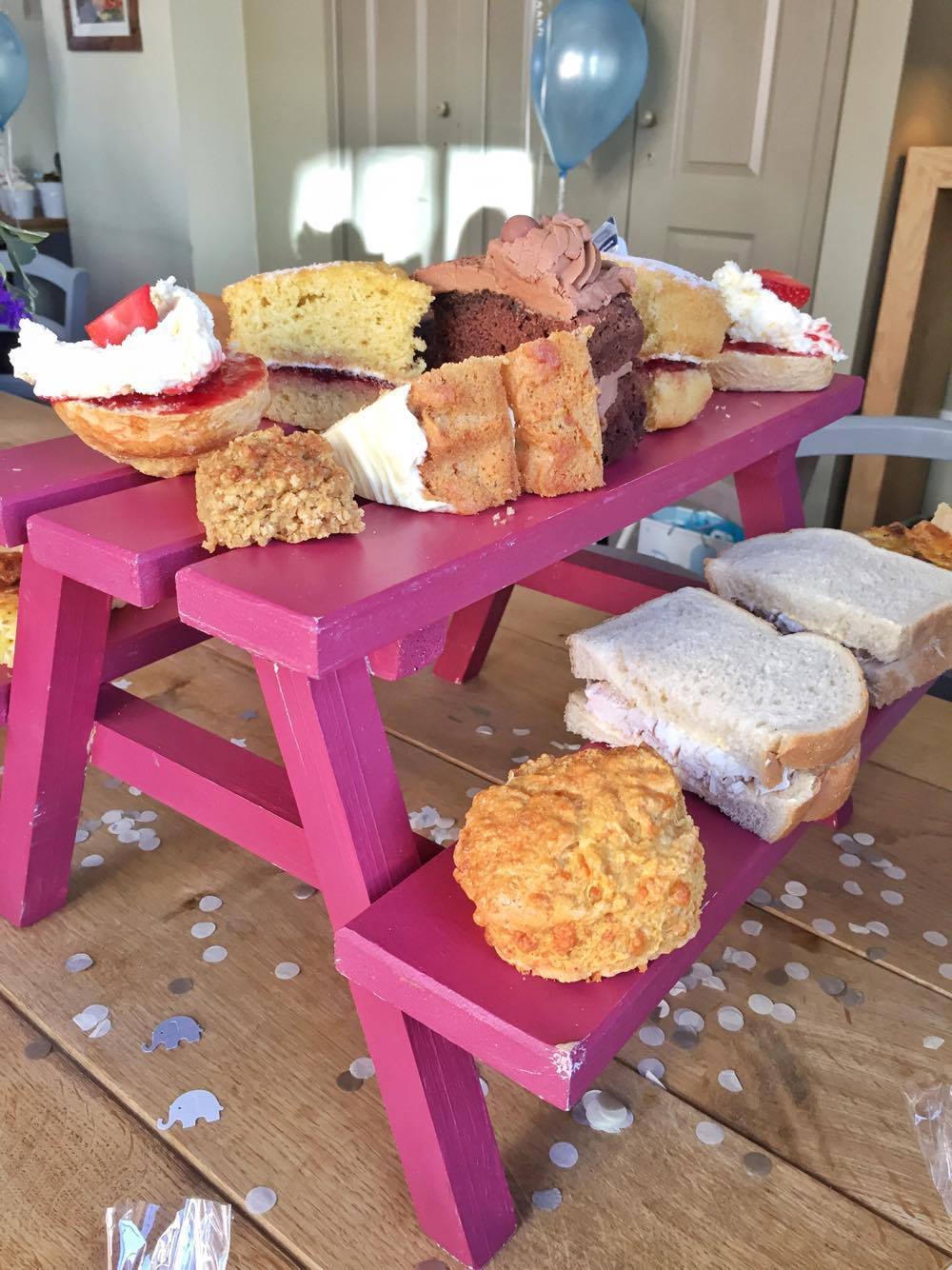 Baby shower games
We played some really fun baby shower games after our Afternoon Tea had been demolished. 'Guess the bump size' was one of the more traditional ones, and 'Labour or porn face?' was slightly more inventive!
I thought maybe we'd all have to be super civilised because well, it's not like the guest of honour could drink, but I'd clearly forgotten that I was out with fellow Northern girls. The rest of us more than made up for Shauney's sobriety while she enjoyed her specially ordered alcohol-free prosecco. The menfolk met us after our baby shower activities were done and we all got tanked up. So much for my detox now I've left Dubai!
Can some more of my friends have babies so I can do all of this again? You can follow my adventures in the North East and beyond on Facebook, Twitter and Instagram.