I've recently realised that my readers may not know that much about me, but I thought it a bit self-involved to start sharing my darkest secrets when you haven't asked for them. Fortunately, my favourite North East family travel blogger nominated me to answer 11 questions about myself. Fantastic, a chance to talk about me!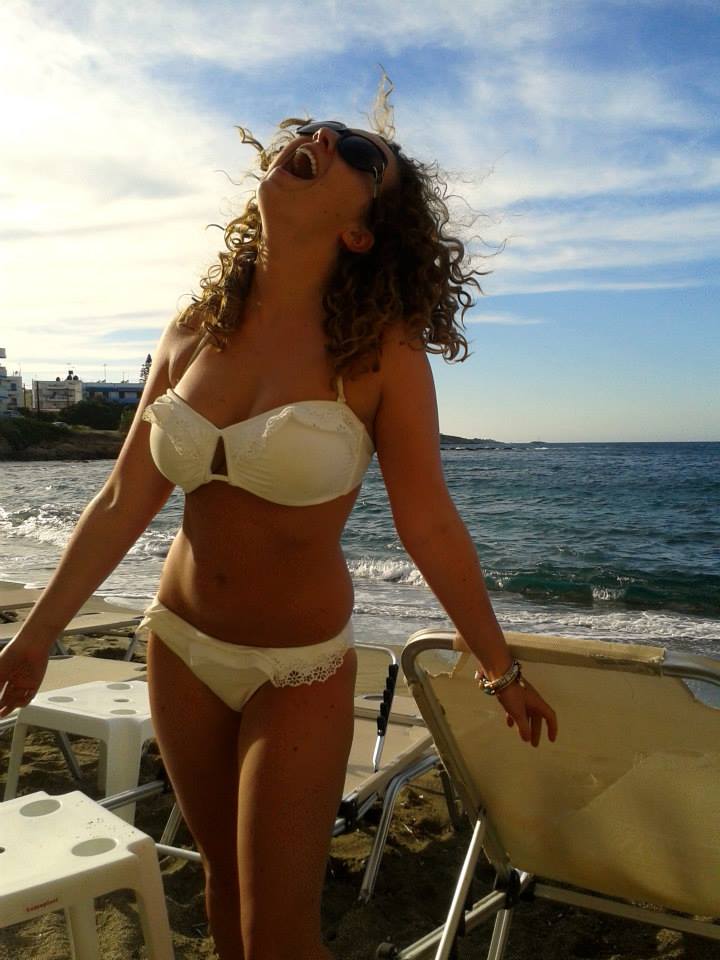 The blogger challenge: 11 things about me
Thanks for nominating me Sam! You can get ideas for fun things to do as a family on her website,
North East Family Fun
. It's been a great source of inspiration for weekend activities since I moved to this neck of the woods.
1 – Can you share your favourite childhood holiday memory
My mum took me and my brother to Canada when I was about 11 and I remember driving around in this huge car looking at all the doughnut shops and wholesome-faced kids on bikes. It was pure suburbia and I couldn't believe a place that spoke the same language could be so different from home.
2 – Where is the most memorable place you have stayed?
I slept in the jungle in a wooden longhouse at the Northern tip of Borneo a few months ago, and it was definitely memorable! The first night I was alone and it was really scary but once my friends arrived the next day, it became an amazing experience. Blogging about it very soon!
3 – If you had to choose would you go for a Beach, City-break or Countryside holiday?
It really depends. I'm a bit of a travel slob at times and love just chilling on a beach with a book if I've been working really hard. Now that I have to squeeze trips around a job though, I do really try to do city breaks so I get my dose of culture! My last one was
a weekend in Amsterdam.
4 – List three places on your bucket list
I want to travel a large part of South America, go to Plitvice Lakes in Croatia and see Cape Town. Those are the three places I lust after most, but my Bucket List is never ending.
5 – Anywhere you've been and wouldn't return?
I probably wouldn't go back to
Vietnam.
That's not to say I would tell others not to go – I think everyone should see things for themselves. I think I was just a bit world-weary when I was there because I had been backpacking for three months at that point and desperately needed a proper cuppa and a bar of Dairy Milk!
6 – What are your holiday plans for this year?
I've tried to schedule a trip for every month, even if it is just to Scotland to see family or
London
to see uni pals. My boyfriend and I are going to Cuba in a couple of months and I can't wait. I've always been so intrigued about Havana and I'm going to drink all the rum!
7 – Two week holiday or lots of little trips?
Both! I try to do one big trip a year and have a few smaller trips to nearer places. I need something to look forward to, the assurance that I will be out in the big wide world soon enough. It gives me something to work towards. I wrote a post about
balancing travel with a career here
.
8 – What was the last travel souvenir you bought?
A bracelet in Bali. I have to limit my souvenirs to trinkets because I try not to hoard!
9 – What sort of packer are you? (Last minute? List writer? Light packer? Packed months in advance?…..)
I usually write about ten different lists then just throw everything in a rucksack the night before. There are a few travel essentials I just leave in my bag for the next trip though.
10 – Where was your first holiday as a grown up (or teenager) without your parents?
I was quite independent as a kid and started leaving Isle of Man on the boat with my friends when I was about fourteen to go to what we called 'The Mainland'. My first real trip was to
Benicassim Festival in Spain.
11- Where did you/would you love to go on honeymoon?
Oh God this is going to freak my boyfriend out, best not to answer. (Italy). Ahem.
If I somehow impressed you with this glimpse into my soul, you can read my
About page
.
My Nominated Bloggers
Katie Jane Online, Serendipity Tess, Gemma or Craig from Two Scots Abroad, Nick or Dariece from Goats On The Road and the lovely Emily Luxton.
Your questions:
Do you ever travel to the same place twice? Where?
Have any destinations surprised you?
Have any destinations been a bit of a disappointment?
What's your favourite travel memory?
What kind of travel do you do? Budget backpacking or luxury splurges?
Have you managed to see a lot of your home country?
What are your three top Bucket List destinations?
What's the best part of travel for you?
What's the number one mistake new travellers make?
How much of the year do you spend travelling?
What's the best and worst bit of having a heart full of wanderlust?
Don't forget to nominate five other bloggers to answer 11 questions about themselves!
Like While I'm Young and Skinny on Facebook and follow me on twitter.